A place for thoughtful coming of age storytelling
↓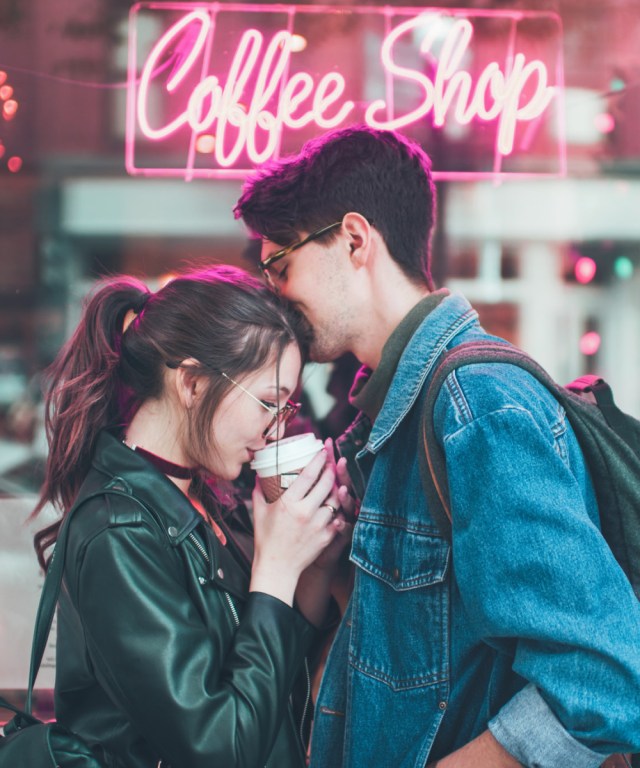 It's nice to know there's a place on the web where I can write about my breakup in an honest way and people will actually care.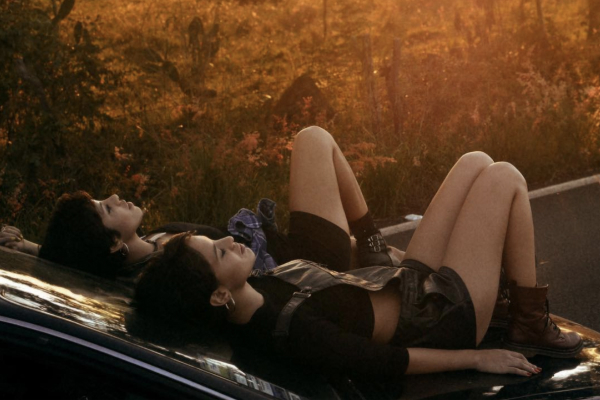 Thought Catalog makes me feel like someone else out there gets me.
Thought Catalog has so many inspiring woman who tackle issues that so many of us face but are afraid to talk about.
When I submitted my first piece to Thought Catalog, I never expected to get published, let alone go viral. It was such a rewarding experience to finally see my work be appreciated.
We're a community on a journey, exploring and finding ourselves, Cataloging our stories along the way.
Kendra Syrdal
Kendra is a writer, editor, partner, and senior publisher for The Thought & Expression Company. Over the last few years she has been personally responsible for writing, editing, and producing over 30+ million pageviews on Thought Catalog. You can learn more about Kendra on her website.
Callie Byrnes
Callie's recent studies at the University of Kansas say it all: she's a graduate in journalism and Italian with minors in psychology and global and international studies, concentrating on comparative systems in the Middle East. She's a lover of languages, people and places, and having a thorough knowledge in these areas strengthens her as a writer. As a journalist, it's important to be well-rounded and informed to avoid making simple mistakes in reporting.
Thought Catalog is a destination where the "hard discussions" can come into light. We encourage heartfelt sharing of subjects that impact your daily life. We primarily discuss and write about all things related to relationships, breakups, mental health, beauty, self-improvement, astrology, creepy entertainment, and much more.
If you're interested to learn more about ideals, please find them here, or at the bottom of this page.
Thought Catalog is a Quantcast 100 Website.
Thought Catalog has always been a platform for open, thoughtful, expression. We accept many contributions to Thought Catalog. Every contributing article will be reviewed by our staff editors Kendra Syrdal and Callie Byrnes before it is published. If your contribution to Thought Catalog doesn't meet our guidelines or voice, the editors will work with you to provide feedback that may allow you to hone in your article to our preferred topics or way of writing.
If you'd like to learn more about contributing to Thought Catalog, head over to Collective World and sign up to submit your work directly to our editors.
Our team is focused on the sharing and writing about:
As it pertains to contributors, we are open to contributions that share deep, inner thought and expression that others can relate to in their lives.
Ideals
Thought Catalog contributors should strive to make their writing fun, smart, and creative, i.e., entertaining, journalistic, and literary.
The site should be clean and clutter-free.
We believe all thinking is relevant and strive for a value-neutral editorial policy governed by openness. The more worldviews and rhetorical styles on the site, the better. We want to tell all sides of the story and generate dialogue.
We're about today. But our mission is also archival. We want to catalog the times for tomorrow.
We want to help shape culture by empowering you to share your ideas and stories with the world.
FAQ
Thought Catalog is an online magazine with over 30 million monthly readers. The site serves as a platform for emerging and seasoned writers to voice their thoughts and to flourish creatively. Thought Catalog was founded in 2010, and its original mission still stands today: to empower creative people by helping them realize their artistic visions on their own terms.
Who owns Thought Catalog?
Thought Catalog is independently owned and operated by The Thought & Expression Company. We are one of the few major media companies in existence today that is still independent. Chris Lavergne is the founder and publisher of Thought Catalog.  For more information about our company, visit our corporate website at www.thought.is.
How do I report offensive or illegal content on Thought Catalog?
At the top of every article next to the writer byline is a flag. Click the flag and identify the problem with the article and it will be reported for review.
Do you allow writers to publish under pseudonyms?
Anonymity is a double-edged sword. It can make us less accountable and less empathetic to the impact of our actions. By freeing us from consequences, it can bring out the worst in us. But anonymity can also be liberating. Ventriloquism can expand our creative horizons by allowing us to experiment with different identities or provide a safe space to talk about sensitive issues. At Thought Catalog, we accept pseudonyms and anonymous submissions but discourage hiding behind a mask merely for the sake of hiding.
How do I contribute to Thought Catalog?
You can submit to Thought Catalog through the general submissions form here. Alternatively, you can submit directly to your favorite Thought Catalog writer through the link on their author page.
Thought Catalog has also a freelance program for independent writers. If you have a freelance proposal for Thought Catalog, please direct it to pitches@thoughtcatalog.com.
How do I contact the writer of a certain article?
Head over to their profile page. If the writer wants to be contacted by email, you will see a contact button. If they don't have the contact button enabled, your best bet is to leave a comment on their article or reach out to them on social media.
Writing: Thought Catalog employs many full-time staff writers, most of who were recruited after contributing regularly to Thought Catalog. We typically look for writers that have a proven track record on Thought Catalog platform.
Sales/Marketing: Thought Catalog is seeking motivated sales people in NYC, Chicago, and Los Angeles.
Thought Catalog offers an extensive benefits program for its employees that includes paid vacation, IRA matching contributions, health benefits, and flexible work schedules. Currently, we are only hiring based on referrals from existing employees.
How do I stay connected with Thought Catalog?
submissions
If you're interested in contributing to Thought Catalog, visit
collective.world