Molly Burford
1. Fenty Beauty Gloss Bomb Universal Lip Luminizer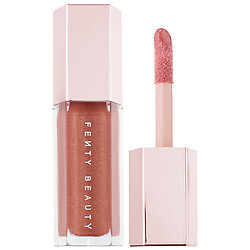 So, I am NOT a lipgloss kind of gal. It's just never really been a product I've gravitated towards. However, this one not only captured my attention, it captured my heart. Okay, I'm being dramatic, but this lipgloss is seriously gorgeous. It's a universal peachy shade that gives your lips a moisturizing, beautiful sheen.
2. Maybelline Fit Me! Foundation in Matte + Poreless formula
I adore this foundation. This year, it was more of a rediscovery. I had been dabbling in the higher-end foundations at Sephora, but this caught my eye at Target and I fell in love with it all over again. It's, like, $6.00 and stays put and gives your skin a really nice, matte finish. It completely evens out any redness and I love it.
3. Stila Glitter & Glow Liquid Eye Shadow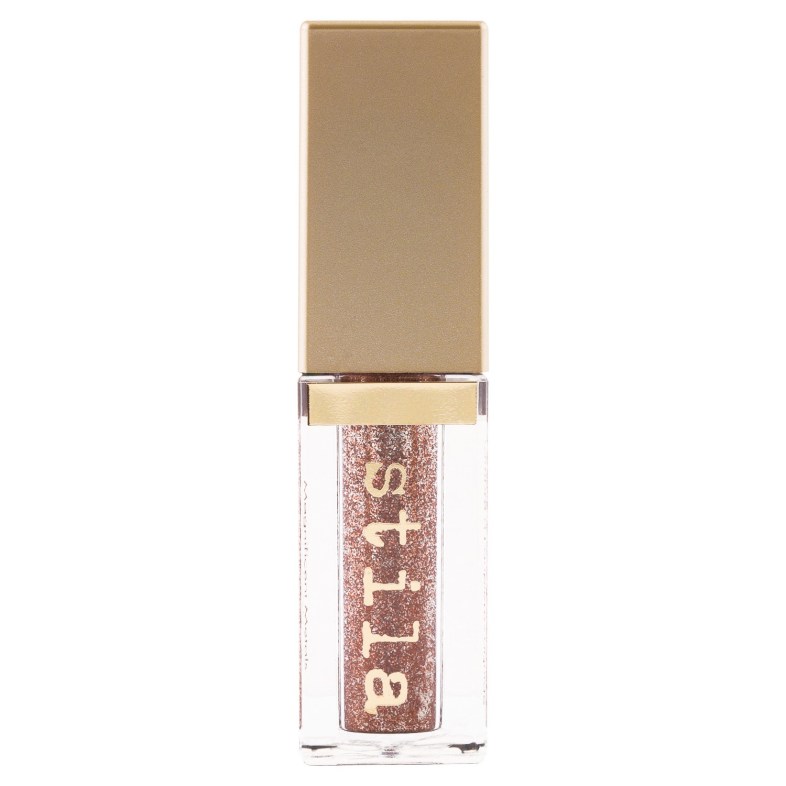 I've never worn glittery makeup products before, but after swatching this product a few times at Sephora, I decided to bite the bullet and buy the shade "Smoky Storm." And oh my GOD. It's gorgeous. It really brings your makeup look the next level. And you can make it as subtle or as dramatic as you want.
4. Benefit Precisely, My Brow Pencil Ultra Fine Shape & Define
This gizmo changed my life. Previously, I'd always filled my eyebrows in with a standard angled brush and pressed powder type thing. This is SO MUCH easier. You just draw!!! On the opposite side of the pencil is a little brush you can use to fluff or tame your brows as you see fit after coloring them in. This thing is the closest you'll ever get to a magic wand. If they ever discontinue it, I'll cry for a thousand straight days.
5. Maybelline Volum' Express The Colossal Mascara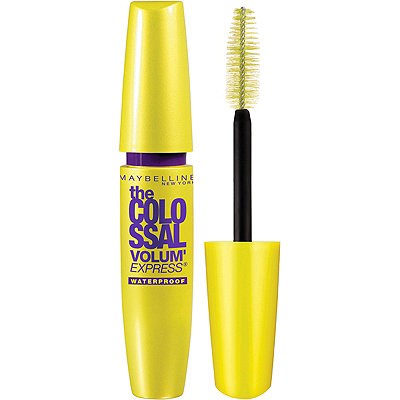 One product I swear by is this 'Colossal" mascara by Maybelline. It's thick but not chunky, dark but not sticky, and actually does boost your lashes tremendously. Plus, it's waterproof! So it's a go-to for me since I'm always laying out, going to the beach, sweating my booty off in the gym, or forgetting to take my makeup off before I get in the shower.
6. Kat Von D Tattoo Liquid Liner
Last year (2016) I think I wore eyeliner exactly twice and one of those times was when it was put on by a professional. I have just never been good at eyeliner and was kind of terrified of being the person who showed up a half hour late to whatever because she kept messing up her eyeliner. I bought the Kat Von D Tattoo Liner on a whim to see if it was as good as everyone said it was and um, IT IS. The applicator brush is very user-friendly, it stays on literally all day and I don't end up with the line ABOVE the eyeliner from blinking throughout the day, and if I do mess it up it's easy to get off without smearing it all over the rest of my face. I don't want to say an eyeliner changed my life, but an eyeliner kind of changed my life.
7. Glossier Generation G Lipsticks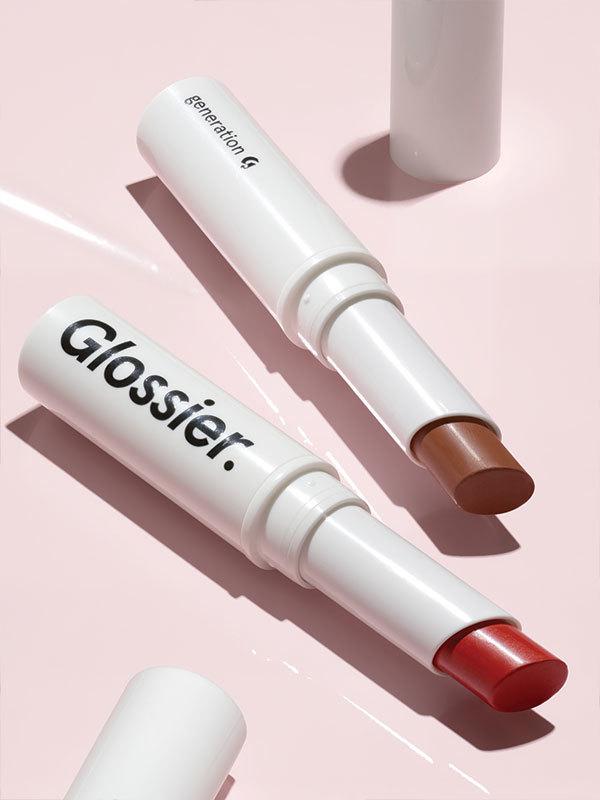 I have a love/hate relationship with most lipsticks. Anything matte becomes really dry and annoying throughout the day and then I end up in the bar bathroom angrily scrubbing my cracked lips because I'm just over it, and a lot of lipsticks that are more cream end up wearing off every time I take a sip of coffee or eat something and I feel like I'm reapplying 14 times a day. The Generation G lipsticks from Glossier are my FAVORITE lipsticks because they're intended to kind of look worn/smudged on. It makes application a lot less intimidating and they wear beautifully throughout the day. My favorites are Jam which is a darker, bolder wine color, and Zip which is a great red.
8. Tarte Shape Tape Contour Concealer
I have dark circles under my eyes no matter how much sleep I get. This is the only concealer I have found that covers everything up seamlessly. Also, the wand is HUGE and it covers a lot of surface area in a small amount of time. It blends beautifully. I'm OBSESSED and will probably use this on my wedding day.
9. Maybelline The Falsies Push Up Angel Mascara
This mascara works REALLY well and you can get it at any drug store. It works just as well as any expensive mascara you buy at Sephora.
10. Guerlain Meteorites Pearls
I'm absolutely obsessed with Guerlain Meteorites Pearls. I picked them up out of curiosity (and also because they're so pretty) and ended up falling in love. Not only are the pearls color-correcting, but they also work as a very subtle illuminator/highlighter. It's not always super obvious when you're wearing it, but nearly every time I do I'm told my skin looks great.