This week I texted three friends screaming at myself after totaling the amount of money I spent at Sephora this year. At over $1500, I'm a VIB Rouge and then some. At this point, it's kind of just laughable. I have thousands of unused points (Can I just get a medal at this point? Honestly I don't need another tiny lipstick but I would take a plaque.), a bathroom counter that is overflowing with products, and a certifiable addiction to skincare.
Skincare, however, isn't something I'm embarrassed to spend a hefty amount of money on. I don't like to wear makeup before 5 PM unless I feel like I have a very specific reason to, and in order to feel confident and comfortable with a bare face, there needs to be good, healthy, clear skin to rely on. That's the base. Skincare, to me, is a necessity. It's something that makes me feel better about my appearance, having a routine is great for my mornings and evenings, and it brings me joy (sorry for being cheesy, but if we're talking konmari all skincare sparks joy for me) and confidence overall.
Since Sephora took away a rent payment from me this year, it's safe to say I bought a lot of skincare. A lot were staples—things I use all the time. Some were trendy things that I tried and felt meh about. Some ended up being returned! But below are the new purchases from Sephora and elsewhere that definitely stood out to me. They're the things that surprised me, I became obsessed with, and I shouted to anyone who would listen to me talk about treatments and serums and masks, oh my.
Without further ado, here are the best new (for me!) skincare products I bought in 2018.
---
I think I told everyone I know to buy this after using it for maybe 72 hours. When I first decided to start being more makeup free after being a concealer junkie for most of my adult life I wanted a product that would give me some color correction and a more even look that wasn't makeup. Enter Cicapair. The green tone of this treatment evens out any redness and just gives my skin a more balanced, calmer look. The added bonus of something like Cicapair vs just a color corrector is the nutrients that strengthen the skin, the barrier of protection from dirt, dust, and generally being in the world, and the SPF 30 because SPF is MANDATORY. It's a one-stop product for me, and I'm obsessed with it. At $52 it's definitely not cheap, but my pot was bought over 9 months ago and still isn't empty. So she's without a doubt a purchase who will last for you.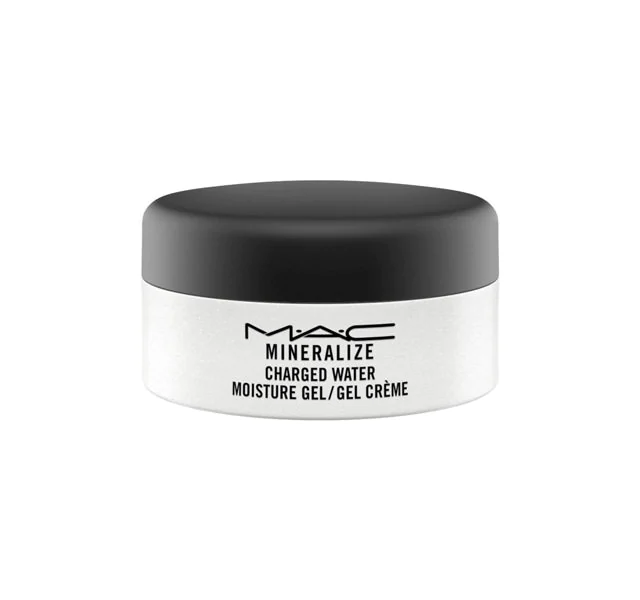 Confession! I bought this moisturizer on a whim at an airport after realizing I had left mine at home. Kind of pricey for a random purchase, but I needed a moisturizer and had had a mimosa (or 2…or 3) and the rest is history. Needless to say, I was pleasantly surprised at just how much I liked this one from Mac. It's light, it's not sticky or tacky, it absorbs really well, it's not too thick so it was perfect for the summer and beginning of fall. My skin can get tight and a little dry given the amount of acids and treatments I use, and this is perfect to keep by my bed in case I just need a little extra moisture. I really love it and am glad that mimosa-me grabbed it when I was looking for skincare at an airport.
Okay. If you're into pimple popping videos, examining Biore strips, or just seeing what comes out of your pores, you will love these. These are like the zit dots everyone became obsessed with (more on them in just a second) but for blackheads and for your entire nose. The main downside is you have to leave them on for a significant amount of time—ideally 6 to 8 hours. So they're definitely for working from home, lounging around, or to wear to bed. But after those hours pass and you peel them off you will see everything that was sucked into the strip. The first time I used one the sides were just BLOCKS of white oil. So disgusting, so satisfying.
As promised, here are the dots we all became obsessed with. Why? Because. They. Work. You just put them on a blemish, go to bed or go about your day for a while (again, have to give them several hours to work) and like magic, the zit will be dramatically better upon removal and again, you'll be able to see all of the oil and grossness the dot sucked from you face. I haven't had a zit last for more than a day since I started using these. They're incredible and I'm internally crying that teenaged-me didn't have them to use during the truly bad skin days.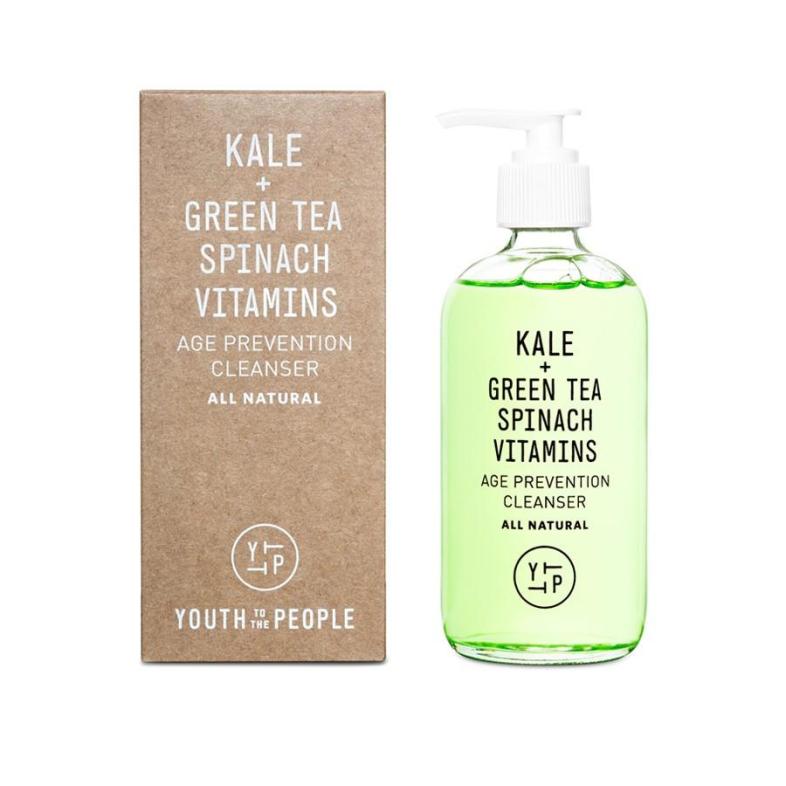 I! Love! This! Cleanser! It definitely smells a bit like a salad but my skin feels so enriched and clean and just good when I use it. Youth To The People focuses on natural, clean, nutrient-heavy ingredients as well as sustainability and that makes my inner-hippie heart pretty happy. Add in that they are family owned and operated and still a relatively small company (Despite blowing the hell up in Sephora. Seriously their stuff is always sold out.) I just feel good about buying their products. I know I'm supporting a good company as well as buying something that's really good my for my skin. Can I say good one more time? Anyway, it's a win-win for me.
Bouncing back to the "disgusting but satisfying" category of skincare, this treatment gel from Skin God™ Peter Thomas Roth is so gross, but so fun. After cleansing and removing any makeup, you roll this all over your face and watch as dead skin literally balls and layers up under your fingers. Rinse away and you're left with fresh and bright skin underneath! I don't use this more than once a week because I'm paranoid about over-exfoliating, but when I do it's so gratifying to see all of the dead skin I'm getting rid of and washing down the drain.
This mask sold out multiple times on Sephora dot com and I was stoked when I finally got my hands on a tube right before I went to California for a week for work. Ultra rich and hydrating, this mask is designed for air travel and skin that just needs a leg up in the moisture department. It's very simple to use—you just apply it to clean, dry skin and that's it. It's not a mask you rinse off but you can blot it with a damp cloth or tissue after if you want. I put this on before I board a plane and right before we land to combat that stressed out, gross feeling recycled airplane/airport air gives my skin. And in the winter I honestly use this nightly for added hydration. It sold out multiple times on Sephora dot com for a reason—it's fantastic.
One of the things I got very ~into~ in 2018 was the concept of double cleansing. Especially for days/nights where I'm wearing makeup, double cleansing ensures I end my day with really clean skin. And really clean skin for me equals happier skin. Double cleansing is actually pretty simple: first you cleanse with an oil-based cleanser, rinse, then cleanse with a water-based cleanser. The first cleanser breaks down makeup, daily dirt and grime, and then the second cleanser is what addresses your specific skin type and needs. I really have loved Tatcha's oil cleanser for the first step. It's not too oily where I'm left feeling like I dumped baby oil all over my hands, but it's strong enough to break down everything from highlighter to mascara to eyeliner and beyond. I've even gone to bed after a long night after JUST using the oil cleanser and didn't wake up with makeup all over my pillow. If you're getting into skincare I would highly recommend trying out double cleansing. It absolutely works!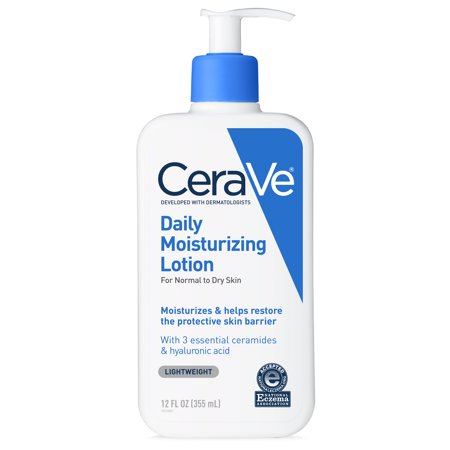 There's nothing really glamorous about this lotion but there's nothing really glamorous about the eczema and dry patches that I get all over my arms either. I've always had eczema and this lotion is a great basic that not only hydrates my entire body—I use it nightly and after I shower—but I've also found it helps calm down those pissed of patches that pop up every now and then. I use it basically every day and given the very reasonable price tag, I can always make sure to have it on hand.
Herbivore is another company that I'm absolutely obsessed with supporting. I think I've purchased almost every product in their entire line at one point or another. Prism came out this year and it's such a powerful little serum and I've become very into it. My main skin concerns are reducing scarring and hyperpigmentation, fighting acne, and making sure my face isn't too dull. Prism is designed for all of that. I use this twice a day and I've had arguably my clearest skin ever since I implemented this into my routine. Herbivore is another company that's dedicated to using natural and healthy ingredients and I just feel good about using their products. The fact that their packaging is so lovely and they work? Just the icing on the cake for a skincare addict like me.