Whether you're a high school senior moving onto your next step or a college student soon to become a college graduate, these inspirational quotes for graduates are sure to provide you some wisdom while getting your emotions flowing. Graduation season is one full of all kinds of emotions; pride for all you've accomplished, sadness for this chapter coming to a close, happiness or anxiety for the great things to come, etc. Whether you're a friend or relative looking for an inspiring quote to lend on graduation day, or if you're the one graduating and looking for some inspiring graduation quotes, this list is the one for you! Browse the article below to find your favorite graduation quote and share it with someone you love during this exciting time in life.
Ways to Use These Quotes
When sending out congratulations to a recent high school graduate or college grad, add an inspirational quote to your card.
Speech Writing
Whether you're a commencement speaker trying to write your commencement speech or a student looking for inspiration to spark your graduation speech, pick your favorite quote, and start there! Any will make for a great graduation message at the graduation ceremony you're attending.
If you're in your senior year and looking for an inspirational message to leave behind, any of the quotes listed will do the trick!
Party Planning
If you're looking for famous quotes to use for graduation party decor, the ones in this graduation quotes list are perfect for you.
Announcement
If you're a recent grad looking for a nice good quote or some funny college quotes to list within your graduation announcement, the inspirational words listed above will fit well!
High School Graduation Quotes
"Everything's always ending. But everything's always beginning, too."
-Patrick Ness
"Instruction ends in the schoolroom, but education ends only with life."
-Frederick W. Robertson
"Learning is the only thing the mind never exhausts, never fears, and never regrets."
-Leonardo da Vinci
"An investment in knowledge always pays the best interest."
"Don't underestimate the power of your dreams."
-Corinna Kong
"The future belongs to those who believe in the beauty of their dreams."
-Jon Stewart
"It is absolutely still possible to make a difference."
-Michelle Obama
"Take pride in how far you've come. Have faith in how far you can go. But don't forget to enjoy the journey."
-Michael Josephson
"Kid, you'll move mountains!"
"If you can imagine it, you can achieve it; if you can dream it, you can become it."
-William Arthur Ward
"The only direction your bar should move is up. Raise it, and don't ever question yourself or your standards."
-Ciarra Wagner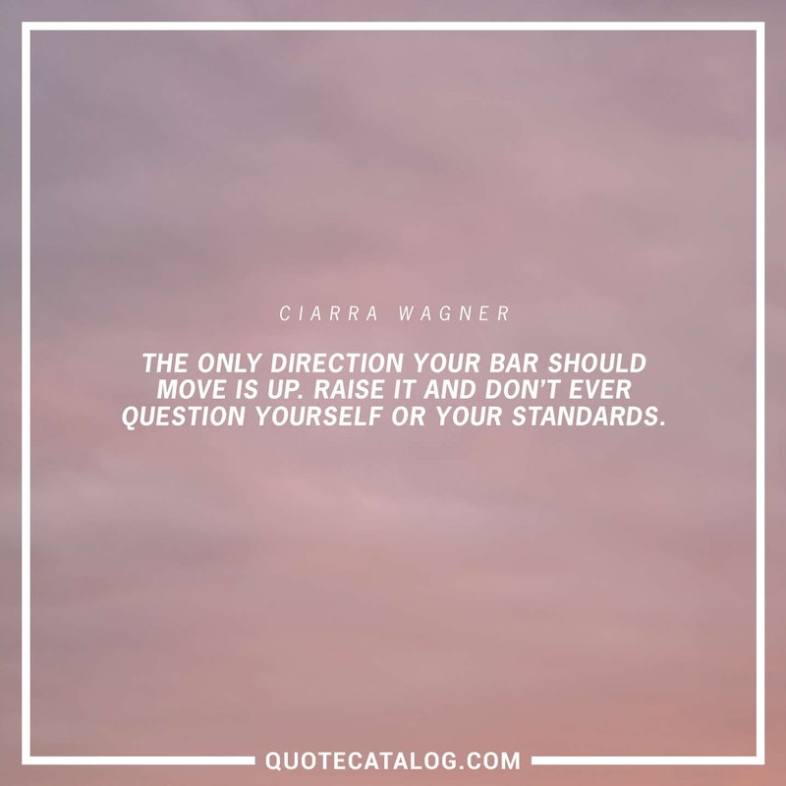 College Graduation Quotes
"You are educated. Your certification is in your degree. You may think of it as the ticket to the good life. Let me ask you to think of an alternative. Think of it as your ticket to change the world."
-Tom Brokaw
"What we learn with pleasure we never forget."
-Alfred Mercier
"The direction in which education starts a man will determine his future."
-Plato
"Life is my college. May I graduate well and earn some honors!"
-Luisa May Alcott
"Education is the most powerful weapon which you can use to change the world."
-Nelson Mandela
"The fireworks begin today. Each diploma is a lighted match; each one of you is a fuse."
-Ed Koch
"We do not need magic to change the world; we can carry all the power we need inside ourselves already."
-J. K. Rowling
"What sculpture is to a block of marble, education is to the human soul."
-Joseph Addison
"Education is our passport to the future, for tomorrow belongs to the people who prepare for it today."
-Malcolm X
"Graduation is only a concept. In real life, every day you graduate. Graduation is a process that goes on until the last day of your life. If you can grasp that, you'll make a difference."
-Arie Pencovici
"Don't just get involved. Fight for your seat at the table. Better yet, fight for a seat at the head of the table."
-Barack Obama
"The best way to predict your future is to create it."
"What's meant to be doesn't happen on its own. Sometimes you have to fight like hell for it."
-Sean Colarossi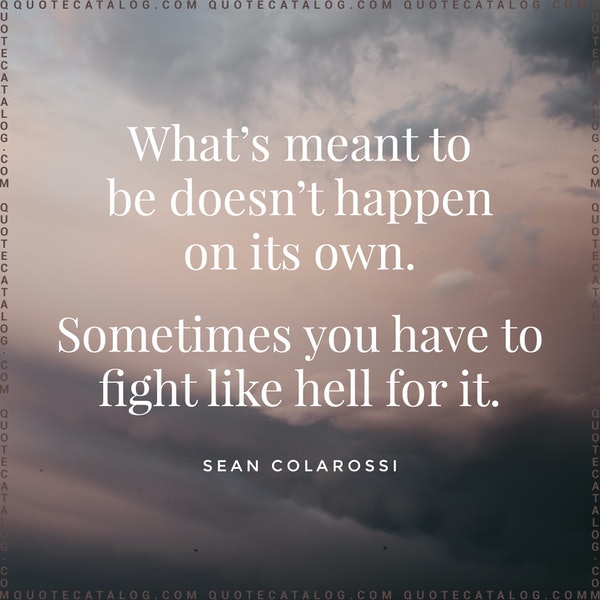 Funny Graduation Quotes
"The only thing that ever sat its way to success was a hen."
-Sarah Brown
"As you set off into the world, don't be afraid to question your leaders. But don't ask too many questions at one time or that are too hard because your leaders will get tired and/or cranky."
-Will Ferrell
"It's always a good move to listen to that inner voice… if it doesn't lead to a crime."
-Lisa Kudrow
"My dear terrified graduates, you are about to enter the most uncertain and thrilling period of your lives. The stories you are about to live are the ones you will be telling your children, and grandchildren, and therapists."
-Lin-Manuel Miranda
"Your families are extremely proud of you. You can't imagine the sense of relief they are experiencing. This would be a most opportune time to ask for money."
-Gary Bolding
"I have not failed. I've just found 10,000 ways that won't work."
-Thomas Edison
"We are all in the gutter, but some of us are looking at the stars."
-Oscar Wilde
"To those of you who received honors, awards, and distinctions, I say well done. And to the C students, I say you too may one day be president of the United States."
-George W. Bush
"If you think you are too small to be effective, you have never been in the dark with a mosquito."
-Betty Reese
"The elevator to success is out of order. You'll have to use the stairs . . . one step at a time."
-Joe Girard
"If you aren't fired with enthusiasm, you will be fired with enthusiasm."
-Vince Lombardi
"Don't worry about the world coming to an end today. It is already tomorrow in Australia."
-Charles Schulz
"Nothing is impossible. The word itself says 'I'm possible!'"
-Audrey Hepburn
Inspirational Graduation Quotes About Post-Grad Life
"Wherever you go, go with all your heart."
-Confucious
"Sometimes, you find out what you are supposed to be doing by doing the things you are not supposed to do."
-Oprah Winfrey
"Life is an improvisation. You have no idea what's going to happen next, and you are mostly making things up as you go along."
-Stephen Colbert
"Do all the other things, the ambitious things—travel, get rich, get famous, innovate, lead, fall in love, make and lose fortunes…but as you do, to the extent that you can, err in the direction of kindness."
-George Saunders
"You ruin your life by settling. You settle in love because you are unsure of what you want. You settle in life because you fear change."
-Kirsten Corley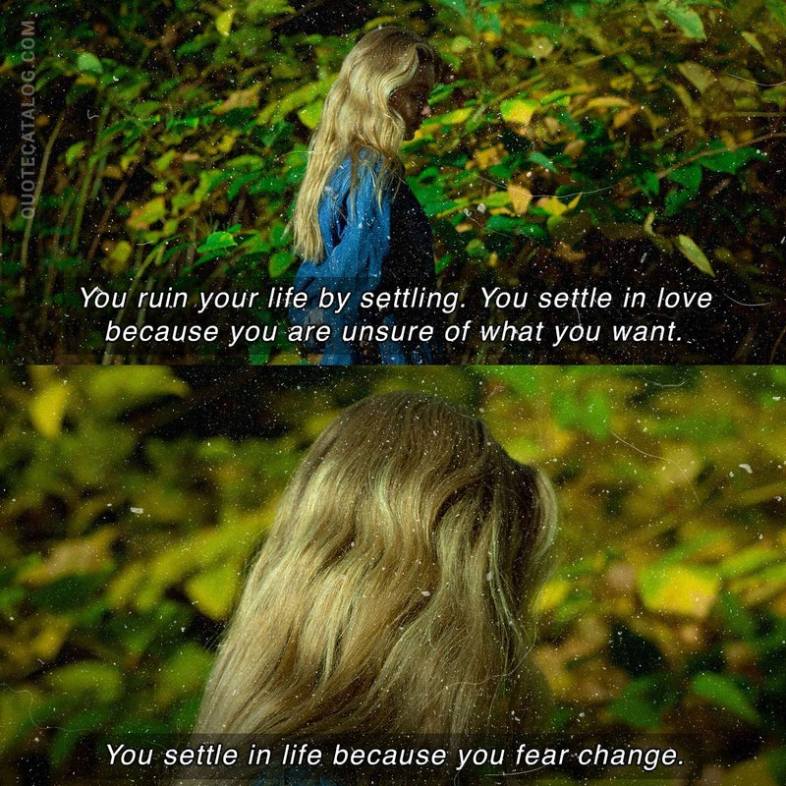 "The noblest question in the world is: What good may I do in it?"
-Benjamin Franklin
"You get in life what you have the courage to ask for."
-Oprah Winfrey
"Do not follow where the path may lead. Go, instead, where there is no path and leave a trail."
"Be who you are and say what you feel because those who mind don't matter, and those who matter don't mind."
-Dr. Seuss
"Before you act, listen. Before you react, think. Before you spend, earn. Before you criticize, wait. Before you quit, try."
-William Arthur Ward
"Your education is a dress rehearsal for a life that is yours to lead."
-Nora Ephron
"You don't go to university so you can punch a clock. You go to university so you can be in a position to make a difference."
-Janet Napolitano
"We may live in an age of instant messaging, instant gratification, and Instagram, but there is no way to short circuit the path to success."
-Tory Burch
"At any point in your story, you are free to reimagine the narrative you are living."
-Jeff Goins
"The only thing you can do in this life is pursue your passions, celebrate your bloopers, and never stop following your fear."
-Grace Helbig
"Every person you meet knows something you don't; learn from them."
-H Jackson Brown, Jr.
"Your time is limited, so don't waste it living someone else's life. Don't let the noise of others' opinions drown out your own inner voice. And most important, have the courage to follow your heart and intuition."
-Steve Jobs
"The most rewarding things in life are often the ones that look like they cannot be done."
-Arnold Palmer
"Don't ever confuse the two, your life and your work. The second is only part of the first."
-Anna Quindlen
"Get busy living or get busy dying."
-Stephen King
"Opportunity does not knock; it presents itself when you beat down the door."
-Kyle Chandler
"Never let the fear of striking out keep you from playing the game."
-Babe Ruth
"The only impossible journey is the one you never begin."
-Anthony Robbins
"Now go, and make interesting mistakes, make amazing mistakes, make glorious and fantastic mistakes. Break rules. Leave the world more interesting for you being here. Make good art."
-Neil Gaiman
"When one door closes, another opens; but we often look so long and so regretfully upon the closed door that we do not see the one which has opened for us."
-Alexander Graham Bell
"The most important thing in your life is to live your life with integrity and to not give into peer pressure to try to be something that you're not."
-Ellen Degeneres
"Watch your thoughts; they become words. Watch your words; they become actions. Watch your actions; they become habits. Watch your habits; they become character. Watch your character; it becomes your
destiny."
Uplifting Quotes to Connect with While Transitioning
"How lucky I am to have something that makes saying goodbye so hard."
-Winnie the Pooh
"Don't cry because it's over. Smile because it happened."
-Dr. Seuss
"When nothing goes right, go left."
-Unknown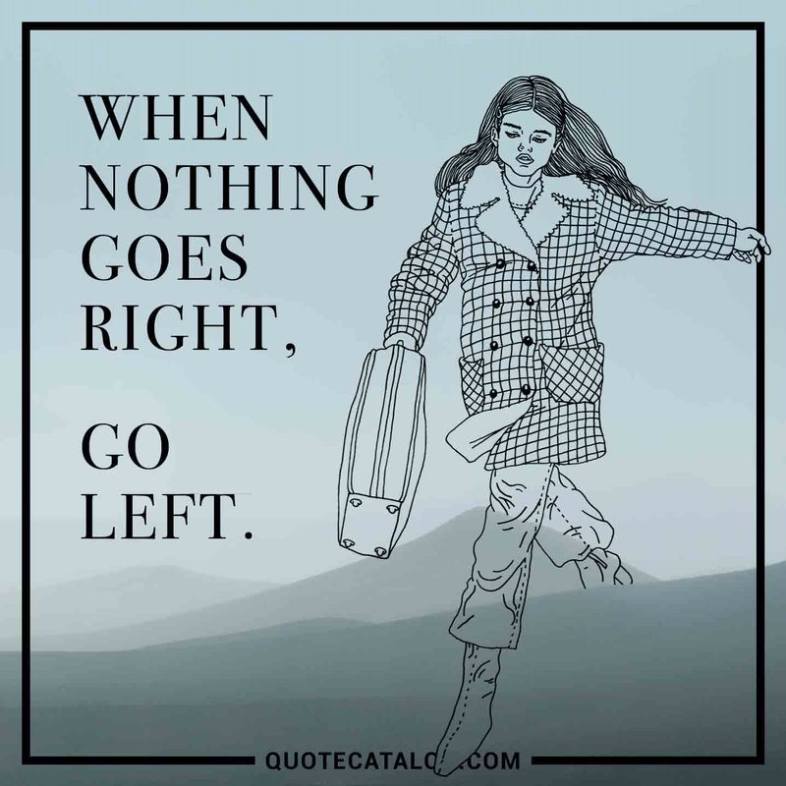 "Graduation is not the end; it's the beginning."
-Senator Orrin Hatch
"There are far, far better things ahead than any we leave behind."
-C.S. Lewis
"What lies behind us and what lies before us are small matters compared to what lies within us."
-Ralph Waldo Emerson
"A flower can't grow without rain."
-Sherrilyn Kenyon
"When you leave here, don't forget why you came."
-Adlai E. Stevenson
"It is impossible to live without failing at something unless you live so cautiously that you might as well not have lived at all—in which case, you fail by default."
-J. K. Rowling
"You have brains in your head. You have feet in your shoes. You can steer yourself in any direction you choose."
-Dr. Seuss
"I hope you trust in the timing of your life and that you follow your own path without worrying so much about what everyone else is doing or how fast they are moving."
-Colleen George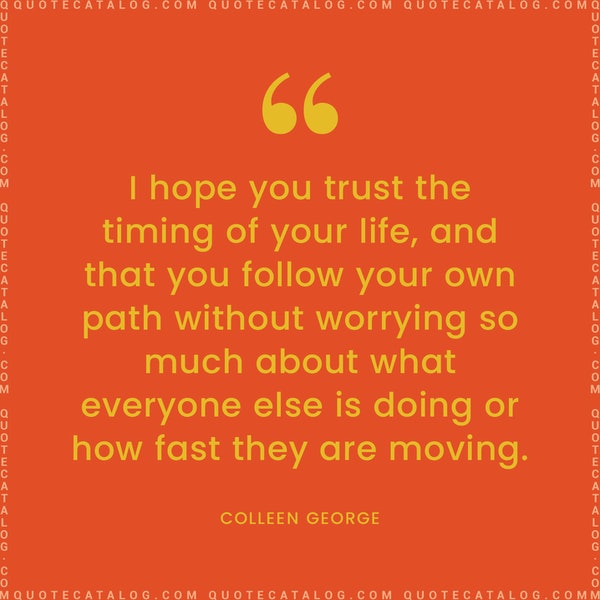 Motivational Quotes for a Graduation Card
"Some men see things as they are and ask why. Others dream things that never were and ask why not."
-George Bernard Shaw
"Try to learn something about everything and everything about something."
-T. H. Huxley
"The important thing is to not stop questioning."
"It takes courage to grow up and become who you really are."
-E. E. Cummings
"All of our dreams can come true if we have the courage to pursue them."
"Only those who dare to fail greatly can ever achieve greatly."
-Bobby Kennedy
"A wise man will make more opportunities than he finds."
-Francis Bacon
"Go confidently in the direction of your dreams. Live the life you have imagined."
-Henry David Thoreau
"A ship in harbor is safe, but that is not what ships are built for."
-John A. Shedd
"No matter how many mistakes you make or how slow you progress, you are still ahead of everyone who isn't trying."
-Tony Robbins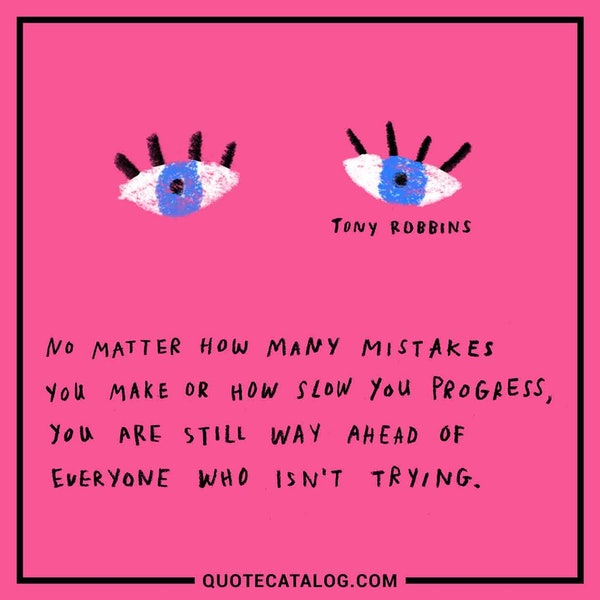 "I will encourage you not to just make a living, but to make something."
-Wesley Chan
"The horizon leans forward, offering you space to place new steps of change."
"Follow your arrow, wherever it points."
-Kacey Musgraves
"The road to success is always under construction."
-Lily Tomlin
"You are braver than you believe, stronger than you seem, and smarter than you think."
-A. A. Milne
"No matter where you're from, your dreams are valid."
-Lupita Nyong'o
"From my point of view, which is that of a storyteller, I see your life as already artful, waiting, just waiting and ready for you to make it art."
-Toni Morrison
"No matter what people tell you, words and ideas can change the world."
-Robin Williams
"If you can believe it, the mind can achieve it."
-Ronnie Lott
"Success doesn't rush. The greatest reward is the journey!"
-Jeff Moore
"Things turn out best for people who make the best out of the way things turn out."
-Art Linkletter
Short Positive Quotes to Put on Grad Caps
"Follow your fear."
-Tina Fey
"There is no script. Live your life. Soak it all in."
-Dick Costolo
"It always seems impossible until it's done."
-Nelson Mandela
"There are no regrets in life. Just lessons."
-Jennifer Aniston
"Knowledge is not power. The implementation of knowledge is power."
-Larry Winget
"If opportunity doesn't knock, build a door."
-Milton Berle
"We know what we are but know not what we may be."
"The tassel's worth the hassle."
-Anonymous
"Wherever life plants you, bloom with grace."
-Unknown
"Count your rainbows, not your thunderstorms."
-Janice Thompson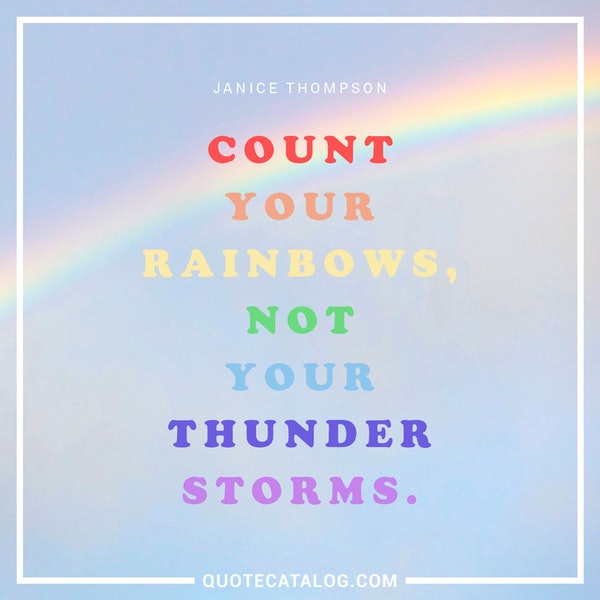 "Be where your feet are."
-Unknown
"Dream big and dare to fail."
-Norman Vaughan
"Nothing can dim the light that shines from within."
-Maya Angelou
"Love the life you live. Live the life you love."
"Live in the sunshine, swim the sea, drink the wild air."
-Ralph Waldo Emerson
"You can never plan a future by the past."
-Edmund Burke
"Keep in mind that neither success nor failure is ever final."
-Roger Babson
"Don't wait. The time will never be just right."
–
More Inspirational Quotes