The great thing about inspirational quotes is that they can open a person's mind and change the way someone thinks. The life quotes found in this article encompass different aspects of every man's life, such as quotes about fashion, love, fitness, and more. When life feels impossible during a hard day, these inspirational quotes for men are perfect for lifting the spirit. Read the motivational quotes below to find wise words from many men and women on how men can be their best selves and live their life to its fullest potential.
Motivational Quotes to Spark Courage
Discovering a powerful quote can do wonders for someone's life and thoughts. Use one of the motivational quotes listed below as a mantra to transform the day ahead.
"Try not to become a man of success, but rather become a man of value."
"Nearly all men can stand adversity, but if you want to test a man's character, give him power."
"Every man of courage is a man of his word."
-Pierre Corneille
"Bottom line: never settle for being second best."
-Ash Pariseau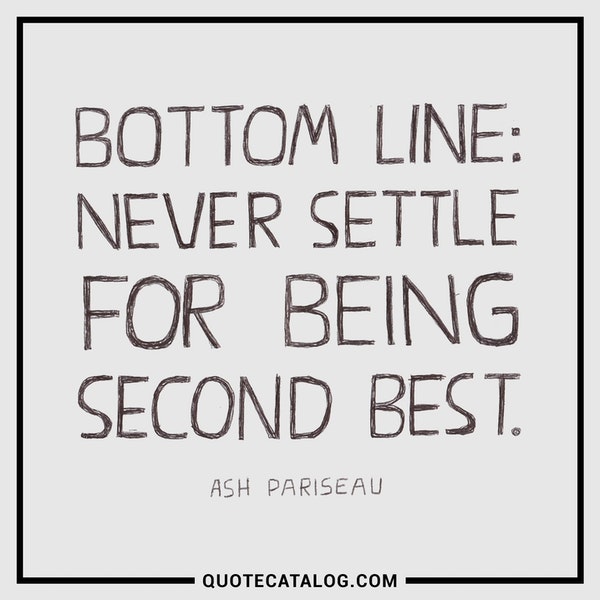 "Courage is not having the strength to go on; it is going on when you don't have the strength."
-Theodore Roosevelt
"Whether you think you can or think you can't, you're right."
-Henry Ford
"Manhood is the defeat of childhood narcissism."
-David Gilmore
"Work hard, be honest, help people, never give up, love your fellow man and woman, give back to society, and don't ever discriminate."
-Jesse White
"I am bigger than the limits that are put on me. It all has to do with the individual journey."
-Ziggy Marley
"Every day is a new life to the wise man."
-Dale Carnegie
"The style of studied nonchalance is the psychological triumph of grace over order."
-G. Bruce Boyer
"The real man smiles in trouble, gathers strength from distress, and grows brave by reflection."
-Thomas Paine
"There is nothing wrong with being afraid– but there is nothing more wrong than allowing that to be your master."
-Bobby Darin
"You must be the change you wish to see in the world."
-Mahatma Gandhi
"If a man's mind becomes pure, his surroundings will also become pure."
"The way of a superior man is three-fold: virtuous, he is free from anxieties; wise, he is free from perplexities; bold, he is free from fear."
-Confucius
"The true measure of a man is how he treats someone who can do him absolutely no good."
-Samuel Johnson
"I'm slowly learning that it's not my regrets that define me; it's how I get over them and how I redeem myself that truly show who I really am."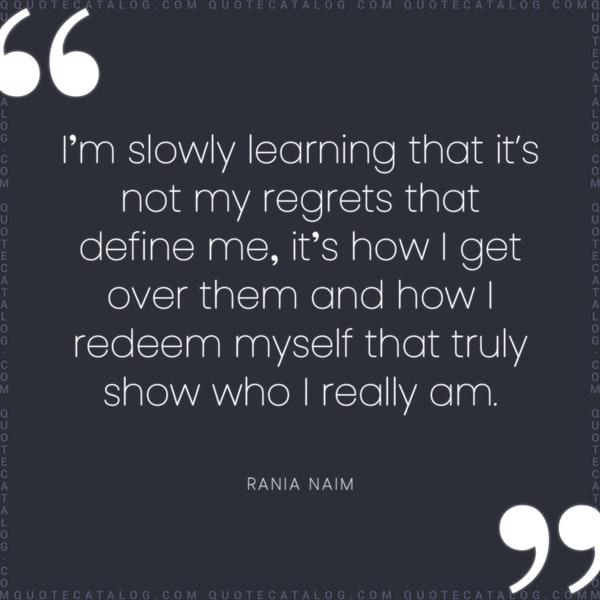 "You have to have a bunch of dimensions of yourself. You have to be able to adapt in this world. You can't be a nice guy living in a world of savages."
-Mike Tyson
"The man who is deserving the name is the one whose thoughts and exertions are for others rather than for himself."
-Walter Scott
"He who stops being better stops being good."
-Oliver Cromwell
"Waste no more time arguing about what a good man should be. Be one."
-Marcus Aurelius
"Nothing deters a good man from doing what is honorable."
-Seneca the Younger
"To achieve greatness, one should live as if they will never die."
-Francois de La Rochefoucauld
"The mark of a great man is one who knows when to set aside the important things in order to accomplish the vital ones."
-Brandon Sanderson
Fitness Quotes to Get Pumped Up
These 25 amazing fitness quotes are perfect for increasing the motivation and drive to get active! Read through the list below to find your favorite quote.
"I have nothing in common with lazy people who blame others for their lack of success. Great things come from hard work and perseverance. No excuses."
-Kobe Bryant
"There is no magic pill."
-Arnold Schwarzenegger
"All progress takes place outside the comfort zone."
-Michael John Bobak
"What's meant to be doesn't happen on its own. Sometimes you have to fight like hell for it."
-Sean Colarossi
"Pain is weakness leaving the body."
-The United States Marine Corps
"You shall gain, but you shall pay with sweat, blood, and vomit."
-Pavel Tsatsouline
"There's no secret formula. I lift heavy, work hard, and aim to be the best."
-Ronnie Coleman
"The only place where success comes before work is in the dictionary."
-Vidal Sassoon
"You must expect great things of yourself before you can do them."
-Michael Jordan
"If something stands between you and your success, move it. Never be denied."
-Dwayne "The Rock" Johnson
"Action is the foundational key to all success."
-Pablo Picasso
"Success is usually the culmination of controlling failure."
-Sylvester Stallone
"Don't be afraid of failure. This is the way to succeed."
-LeBron James
"A champion is someone who gets up when they can't."
-Jack Dempsey
"What hurts today makes you stronger tomorrow."
-Jay Cutler
"If you want something you've never had, you must be willing to do something you've never done."
"Most people give up right before the big break comes– don't let that person be you."
-Michael Boyle
"You're going to have to let it hurt. Let it suck. The harder you work, the better you will look. Your appearance isn't parallel to how heavy you lift; it's parallel to how hard you work."
-Joe Manganiello
"The difference between a successful person and others is not a lack of strength, not a lack of knowledge, but rather a lack of will."
-Vince Lombardi
"You dream. You plan. You reach. There will be obstacles. There will be doubters. There will be mistakes. But with hard work, with belief, with confidence and trust in yourself and those around you, there are no limits."
-Michael Phelps
"You have to think it before you can do it. The mind is what makes it all possible."
-Kai Greene
"Your health account, your bank account, they're the same thing. The more you put in, the more you can take out. Exercise is king, and nutrition is queen. Together you have a kingdom."
-Jack LaLanne
"When you have a clear vision of your goal, it's easier to take the first step toward it."
-L.L. Cool J
"To keep winning, I have to keep improving."
-Craig Alexander
"No matter how many mistakes you make or how slow you progress, you are still way ahead of everyone who isn't trying."
-Tony Robbins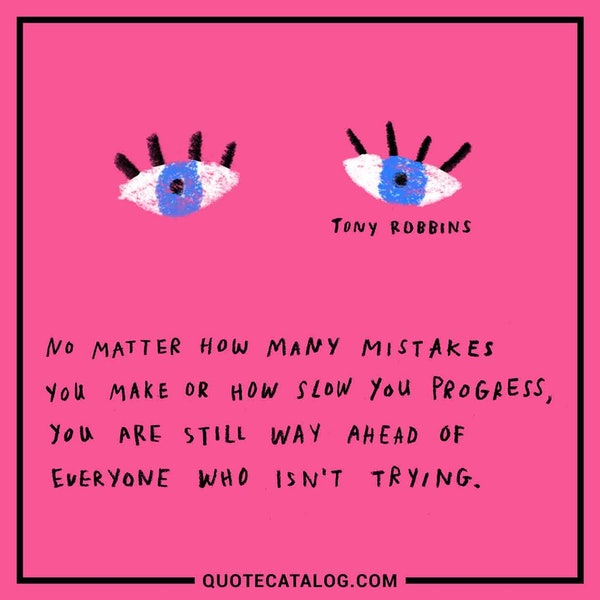 Men's Fashion Quotes to Inspire Style & Class
Fashion and comfortability is key to feeling confident. Browse the list below to find an encouraging quote that sparks the inspiration to style.
"When you look good, you feel good. Confidence with what you're wearing is very important. If you feel good, you will always perform your best without worrying about anything."
-Maria Sharapova
"Remind yourself. Nobody built like you; you design yourself."
-Jay Z
"Looking good isn't self-importance; it's self-respect."
-Charles Hix
"Dressing well is a form of good manners."
-Tom Ford
"Clothes mean nothing until someone lives in them."
-Marc Jacobs
"Fashion is more about feel than science."
-Pharrell Williams
"Fashions fade, style is eternal."
-Yves Saint Laurent
"People will stare. Make it worth their while."
-Harry Winston
"Style is knowing who you are, what you want to say, and not giving a damn."
-Orson Welles
"Whoever said that money can't buy happiness simply didn't know where to go shopping."
-Bo Derek
"Create your own visual style…Let it be unique for yourself and yet identifiable for others."
-Orson Welles
"Elegance is not standing out, but being remembered."
-Giorgio Armani
"You don't find a style. A style finds you."
-Keith Richards
"Clothes make the man."
"Fashion is not necessarily about labels. It's not about brands. It's about something else that comes from within you."
-Ralph Lauren
Inspirational Quotes on Being a Gentleman
Skim the list below to read quotes on what it means to be a true gentleman and find encouragement to continue to be a better man every day.
"A gentleman is one who puts more into the world than he takes out."
-George Bernard Shaw
"Education begins the gentleman, but reading, good company, and reflection must finish him."
-John Locke
"Actions prove who someone is; words just prove who they want to be."
-Unknown
"A gentleman knows his actions carry more weight than any words spoken."
-Unknown
"Have the courage to follow your heart and intuition. They somehow know what you truly want to become."
"Be so good they can't ignore you."
-Steve Martin
"Courtesy is as much a mark of a gentleman as courage."
-Theodore Roosevelt
"Choose being kind over being right, and you'll be right every time."
-Richard Carlson
"Being male is a matter of birth. Being a man is a matter of age. But being a gentleman is a matter of choice."
-Vin Diesel
"Character is how you treat those who can do nothing for you."
-Al Pacino
Positive Quotes to Promote Happiness
Especially on bad days, it can be hard to keep up a positive attitude. Find an inspiring quote listed below to keep as the perfect pick-me-up when battling tough times.
"Happiness is a direction, not a place."
-Sydney J. Harris
"I am proud of the way my heart keeps beating, keeps believing, keeps fighting. I am proud of who I am.
-Marisa Donnelly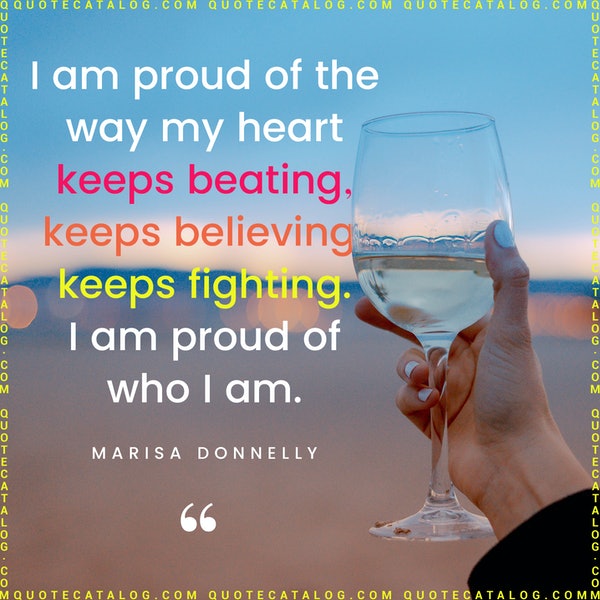 "The true secret of happiness lies in taking a genuine interest in all the details of daily life."
-William Morris
"Happiness cannot be traveled to, owned, earned, worn, or consumed. Happiness is the spiritual experience of living every minute, with love, grace, and gratitude."
-Denis Waitley
"Happiness grows at our own fireside and is not to be picked in strangers' gardens."
-Douglas Jerrold
"Happiness is not a goal; it is a by-product."
"Happiness lies in the joy of achievement and the thrill of creative effort."
Quotes About Love to Inspire Vulnerability
Living a great life involves opening up to love. Listen to a love quote below to find inspiration on self-love or loving others.
"You yourself, as much as anybody in the entire universe, deserve your love & affection."
-Thanissaro Bhikkhu
"It is not love that should be depicted as blind but self-love."
-Voltaire
"The wise man does not lay up his own treasures. The more he gives to others, the more he has for his own."
"Love yourself first, and everything else falls into line. You really have to love yourself to get anything done in this world."
-Lucille Ball
"Pride in a man is confused with dignity; in a woman, with self-love."
-Jose Bergamin
"If you love deeply, you're going to get hurt badly. But it's still worth it."
-C. S. Lewis
"A strong man is strong because he is gentle."
-Elbert Hubbard
"Too many people overvalue what they are not and undervalue what they are."
-Malcolm S. Forbes
"It is not the mountain we conquer but ourselves."
-Edmund Hillary
"I think everybody's weird. We should all celebrate our individuality and not be embarrassed or ashamed of it."
-Johnny Depp
"On the left side of a strong woman stands a strong man; he is strengthened by her character."
-Ellen J. Barrier
"Whatever you are doing, love yourself for doing it. Whatever you are feeling, love yourself for feeling it."
-Thaddeus Golas
"No one can make you feel inferior without your consent."
-Eleanor Roosevelt
"You are very powerful, provided you know how powerful you are."
Yogi Bhajan
"Your task is not to seek for Love, but merely to seek and find all the barriers within yourself that you have built against it."
–Rumi
"The mark of a real man is a man who can allow himself to fall deeply in love with a woman."
-C. JoyBell C.
"A man must at times be hard as nails: willing to face up to the truth about himself…But he must also be tender."
-Elisabeth Elliot
"You can't take care of anyone else unless you first take care of yourself."
-Michael Hyatt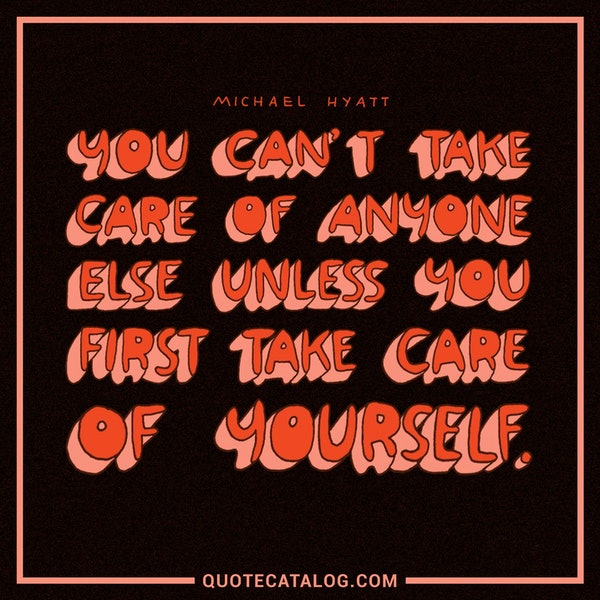 Feminist Quotes Stated by Men
Not all feminists are women! Read the uplifting quotes about feminism below that were boldly stated by famous men.
"We know that when women are empowered, they immeasurably improve the lives of everyone around them– their families, their communities, and their countries. This is not just about women; we men need to recognize the part we play too. Real men treat women with dignity and give them the respect they deserve."
-Prince Harry
"I call myself a feminist. Isn't that what you call someone who fights for women's rights?"
"I am a feminist, just by the virtue of the fact that I believe in equal rights for everyone."
-Daniel Radcliffe
"It is by standing up for the rights of girls and women that we truly measure up as men."
-Desmond Tutu
"All men should be feminists. If men care about women's rights, the world will be a better place. We are better off when women are empowered; it leads to a better society."
-John Legend
"Behind every great man stands no woman. There is no greater man than the man that can acknowledge the woman standing right next to him."
-Unknown
–
More Inspirational Quotes