While a child can still hold fairy tales close to their hearts and still see life through rose-colored glasses, it's vital that they still stay inspired to follow their big dreams. As a mum or dad, it's vital for your child to practice gratitude and maintain positivity even when times get tough. When raising little children to become strong children, it's important for them to find happiness in every aspect of their life, just as important as it is for them to stay motivated to go after their dreams. 
Here are some other motivational quotes to serve as an inspiration for any child finding courage, going after their dream(s), feeling love, showing kindness towards others.
Inspirational Quotes for Kids' Growth Mindset 
Motherhood and fatherhood are more than just taking care of a child in a physical and emotional way, but about helping them grow mentally. A positive quote, like one of the ones below, can serve as inspiration and affirmation for any kid: 
"Set peace of mind as your highest goal, and organize your life around it."
-Brian Tracy
"Your positive action combined with positive thinking results in success." 
-Shiv Khera
"If you're going through hell, keep going." 
-Winston Churchill
"The purpose of our lives is to be happy." 
-Dalai Lama
"If you pursue happiness, you are an ordinary person. If happiness pursues you, you are an extraordinary person. Do not chase happiness; let it chase you."
-Peter Deunov
"You are braver than you believe, stronger than you seem, and smarter than you think." 
-Christopher Robin
"Life is like riding a bicycle. To keep your balance, you must keep moving." 
-Albert Einstein
"Twenty years from now you will be more disappointed by the things that you didn't do than by the ones you did do. So…sail away from the safe harbor. Explore. Dream. Discover." 
-Mark Twain
"Your potential, the absolute best you're capable of—that's the metric to measure yourself against. Your standards are. Winning is not enough. People can get lucky and win. People can be assholes and win. Anyone can win. But not everyone is the best possible version of themselves."
– Ryan Holiday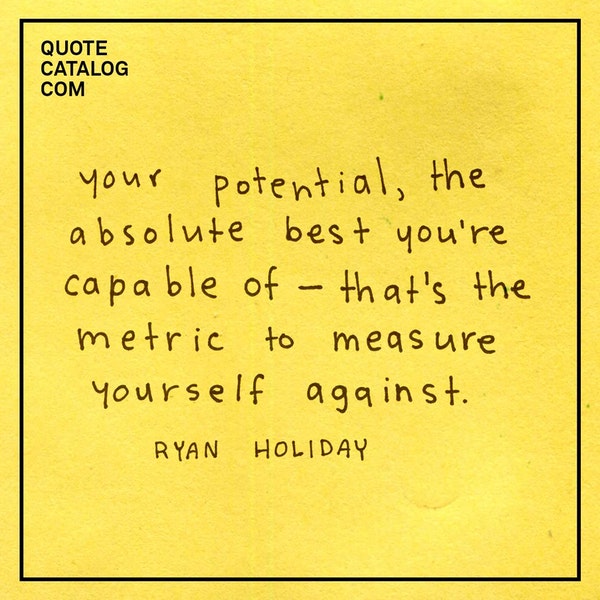 "Life itself is the most wonderful fairy tale."
– Hans Christen Andersen
"If you have good thoughts they will shine out of your face like sunbeams and you will always look lovely."
– Roald Dahl
"In any moment of decision, the best thing you can do is the right thing. The worst thing you can do is nothing." 
–  Theodore Roosevelt
"Never look back, darling. It distracts for the now." 
– Edna Mode, The Incredibles
"Happiness is not something ready-made. It comes from your own actions."
-Dalai Lama XIV
"People are capable, at any time in their lives, of doing what they dream of."
–Paulo Coelho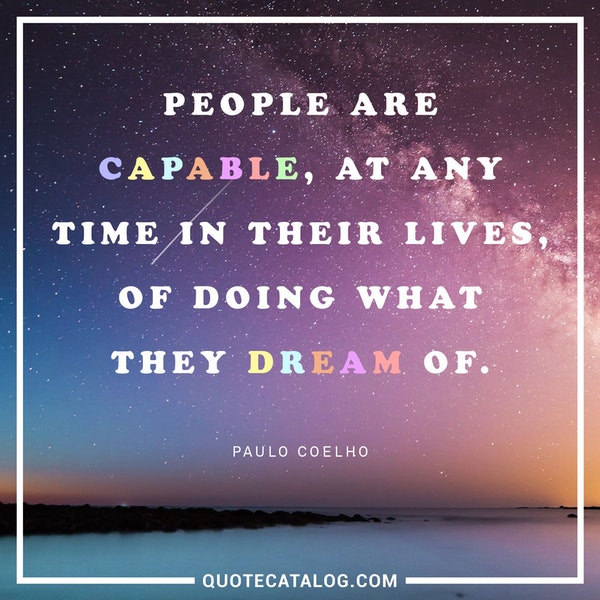 "You miss 100% of the shots you don't take." 
-Wayne Gretzky
"Just because you haven't found your talent yet doesn't mean you don't have one."
-Kermit the Frog
"Pursue great things. You are destiny for greatness."
– Lailah Gifty Akita
Motivational Quotes About Success 
"Keep moving forward" is a famous quote that every person knows to be true. Instilling positive, motivational quotes into your child is an important thing for their growth. With an inspirational quote, they can find reassurance with who they are and what they're striving for in life. 
"Successful and unsuccessful people do not vary greatly in their abilities. They vary in their desires to reach their potential." 
-John Maxwell
"Success is no accident. It is hard work, perseverance, learning, studying, sacrifice and most of all, love of what you are doing or learning to do." 
-Pele
"You got a dream you gotta protect it. People can't do something themselves they tell you, you can't do it. If you want something, go get it, period."
–Will Smith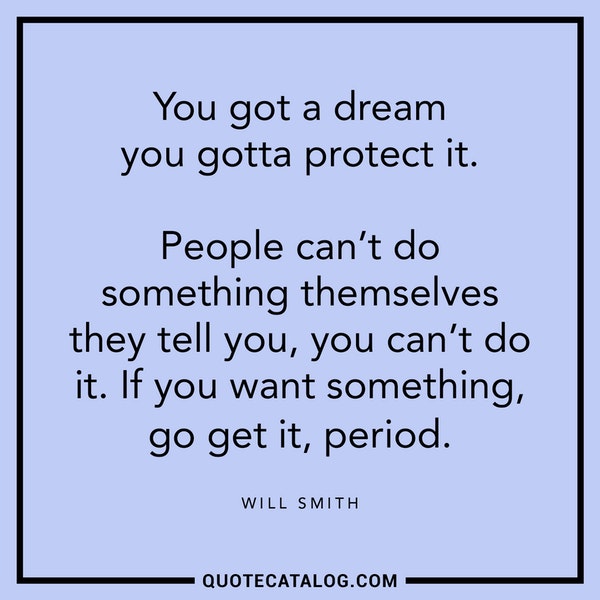 "However difficult life may seem, there is always something you can do and succeed at."
-Stephen Hawking
"Success means having the courage, the determination, and the will to become the person you believe you were meant to be."
-George Sheehan
"A dream doesn't become reality through magic; it takes sweat, determination, and hard work."
-Colin Powell
"You just can't beat the person who never gives up." 
-Babe Ruth
"I have not failed. I've just found 10,000 ways that won't work."
-Thomas Edison
"You can fail at what you don't want, so you might as well take a chance on doing what you love."
–Jim Carrey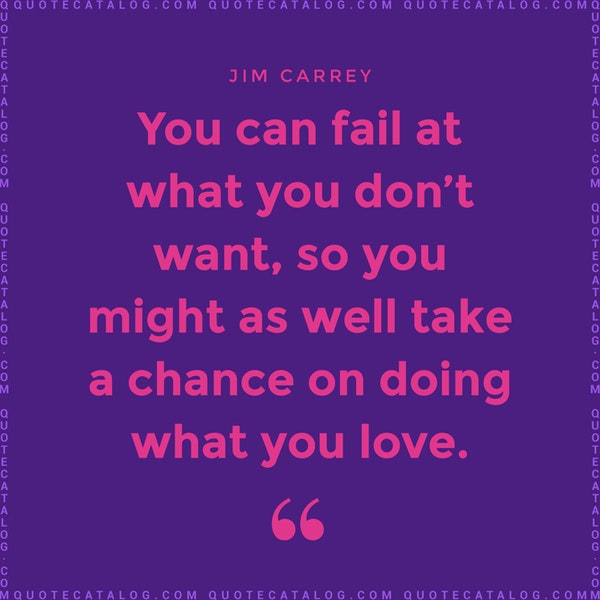 "Every artist was at first an amateur."
– Ralph W. Emerson
"If you don't get out of the box you've been raised in, you won't understand how much bigger the world is."
-Angelina Jolie
"Count your rainbows, not your thunderstorms." 
-Janice Thompson 
"Fall seven times, stand up eight."
-Japanese Proverb
"Nothing will work unless you do." 
-John Wooden
Motivational Quotes About Education
The most challenging and most important part of every child's life is the time they spend in school. Education is vital for the growth of a child, mentally and emotionally. Learning can be difficult, especially when a young child is juggling body changes, mental health, life at home, personal relationships, and friendships. While every child is trying to understand math and science, they're also trying to avoid procrastination and maintain motivation. School isn't just about getting a good education, but more so about becoming a person who perseveres, who has courage, who can maintain good thoughts even when times get tough. 
As a student, it's important to start every school year with a powerful quote stored in the back of your brain and to maintain a good mindset right off the bat. As a teacher, it's equally as important to stay motivated to keep teaching and keep inspiring your students to keep learning. Hang up some motivational sayings or quotes in the classroom so that every child can remind themselves of their potential: 
"Believe you can and you're halfway there."
-Theodore Roosevelt  
"Motivation is what gets you started. Habit is what keeps you going."
-Jim Ryun
"Don't wish it were easier; wish you were better."
-Jim Rohn
"Procrastination is the thief of time." 
-Edward Young
"Many of life's failures are people who did not realize how close they were to success when they gave up."
-Thomas Edison
"Education is the most powerful weapon which you can use to change the world." 
-Nelson Mandela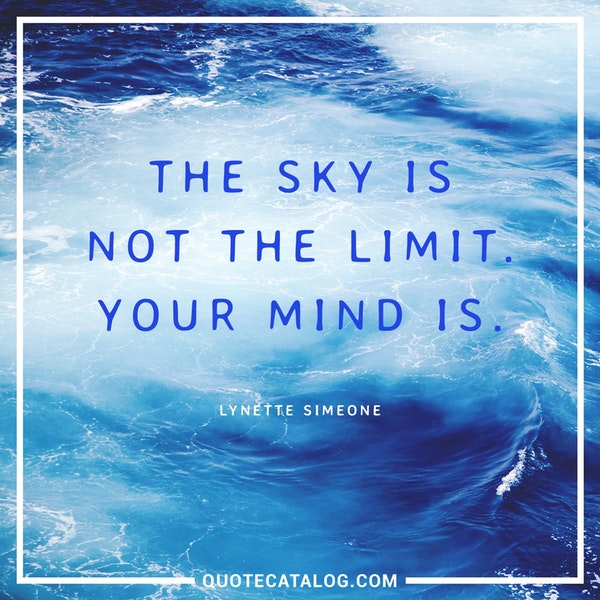 "The sky is not the limit. Your mind is."
– Lynette Simeone
"A person who won't read has no advantage over one who can't read." 
–Mark Twain
"The beautiful thing about learning is that no one can take it away from you." 
-B.B. King
"Education is the ability to meet life's situations."
-Dr. John G. Hibben
"You are always a student, never a master. You have to keep moving forward." 
-Conrad Hall
"No matter what anybody tells you, words and ideas can change the world."
-Robin Williams 
Inspiring Quotes About Love and Kindness 
One of the most important things–if not the most important thing–a kid should learn about is kindness. Hang up a beautiful quote about love on the walls in the home or pin up a saying about friendship on the classroom bulletin boards. Remember: a kid is not born with empathy, love, and compassion in their blood–it's something that needs to be taught. 
"You need to remember that love does not mean one person gives all and another person receives all." 
-Abirami P. Kurukkal 
"The most important thing in life is to learn how to give out love, and to let it come in." 
– Morrie Schwartz
"Be kind to unkind people. They need it the most."
-Ashleigh Brilliant
"Always stop to think whether your fun may be the cause of another's unhappiness." 
– Aesop
"People will forget what you said. People will forget what you did. But people will never forget how you made them feel."
– Maya Angelou
"Be Silly, Be Honest, Be Kind." 
– Ralph Waldo Emerson
"Kindness in words creates confidence. Kindness in thinking creates profoundness. Kindness in giving creates love."
-Lao-Tzu
"Weeds are flowers, too, once you get to know them."
-A.A. Milne
"No act of kindness, no matter how small, is ever wasted."
-Aesop
"Be kind whenever possible. It is always possible."
-Dalai Lama
"Kind words don't cost much. Yet they accomplish much."
-Blaise Pascal
"To the world, you may be one person, but to one person you may be the world."
-Dr. Seuss
"I have decided to stick with love. Hate is too great a burden to bear." 
-Martin Luther King, Jr.
"You have family and friends who love you. You have a world out there just waiting for you to conquer it. You have a life that will be anything you make it."
– Malorie Blackman
"You can always, always give something, even if it is only kindness!"
-Anne Frank
"It's nice to be important, but it's more important to be nice."
-Unknown
"Learning to stand in somebody else's shoes, to see through their eyes, that's how peace begins."
-Barack Obama
"Be kind, for everyone you meet is fighting a harder battle."
-Plato
–
More Inspirational Quotes