On this morning's Today show Gigi Hadid stopped by to talk about her new shoe collection. Matt Lauer pressed her for details about her much-Instagrammed Halloween celebration at Taylor Swift's home.
Gigi called it a "little girls night" at her friends house, but typically your friend who dresses up as Deadpool for Halloween isn't wearing Ryan Reynold's personal Deadpool costume:
Gigi continues, telling Matt they had "chips and guacamole and pizza" like any normal 20-something girls. Also in attendance were models Martha Hunt, Kennedy Rayé and Lily Donaldson, Fifth Harmony singer Camila Cabello, and beauty and fitness guru Emmie Gundler. She said it was a low key event since the squad members were all busy with work.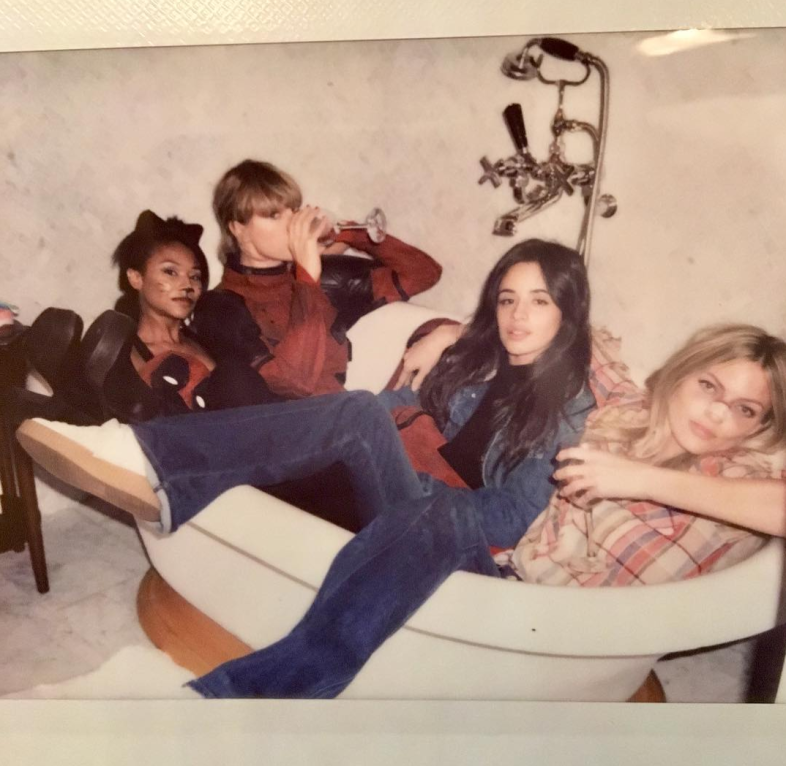 While on the show Gigi also dropped some helpful career advice that applies to everyone, "Something I've paid attention to is being someone that people like to work with. I think that if you really touch someone on a personal level then they'll be the ones who are fighting for you the next day at a meeting or pushing for you for a certain campaign."
Awesome advice!