The hunt for the man who murdered two teen girls, 13-year-old Abby Williams and 14-year-old Libby German, in 2017 is still going on every day. Previously, police released audio and video recordings of the suspect taken by Libby German from her phone as they became uncomfortable with the man seen in the video:
This is a new sketch released in 2019 that is more current than older police sketches of the person of interest: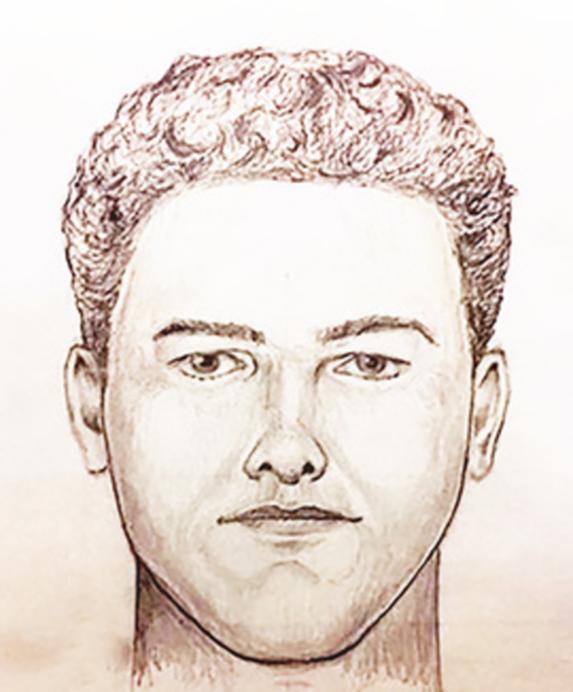 A new anonymous donation of $100,00 has now increased the reward for information that helps find and convict the person responsible for murdering Abby and Libby. The total reward is now $325,000. This is a life-changing amount of money, especially in Delphi, Indiana and it's definitely an amount that could convince someone to turn in a friend or boyfriend who they suspect might be the "bridge guy" seen in the video. It's not uncommon for killers to talk to the people closest to them about what they've done. It's also not uncommon for a girlfriend or ex-girlfriend to be the one to tell police who they need to be concerned about. Sometimes, they are even involved in the cover-up themselves. It might even be the case that whoever this man is, he had previously bothered the girls. This kind of money will make people think.
For those unfamiliar with the case, on February 13, 2017 Abby Williams and Libby German got a ride from Libby's sister to a local trail system and planned to hike the Monon High Bridge Trail. What they didn't know is that a predator had staked out the trail hunting for prey that day.
A particularly upsetting theory about what happened that day, called the "u-turn theory" is that the girls encountered the killer while crossing the Monon High Bridge and he did something that creeped them out. The far end of the bridge is a dead end. The trail simply ends at the end of the bridge and the surrounding woods are partitioned off. Because of this there are many platforms on the high bridge that allow people to pass each other. The theory is that when the girls were crossing the bridge, the man did a u-turn and followed them to the dead end side of the high bridge. If this theory is true, that's why people believe Libby began recording the suspect and was able to capture audio and visual of him. There's even a rumor that in the unreleased recording on Libby's phone, Abby uncomfortably asks "is he still behind me?" as she's doing her best to quickly pass over the high bridge.
You can see how this would have played out at the crime scene in this video:
Police say "Anyone with information about this crime is encouraged to contact law enforcement by emailing abbyandlibbytip@cacoshrf.com or by calling 844-459-5786. Police ask that you provide as much information as you possibly can: for example, the full name of the person of interest, their date of birth or approximate age, physical description, address, vehicle information, why they could be involved, and if they have a connection to Delphi."
I am hopeful that this reward will lead to an arrest. There are many, many cases that have gone 5 years or more before a killer is caught. BTK was caught 31 years after his first murder. The Golden State Killer went on a decades long crime spree and many thought he had died when DNA evidence caught him in 2018. In the subsequent trial, we discovered one reason he wasn't caught earlier was because he was a police officer during part of the time he was stalking his victims. Jeffrey Dahmer was caught and released multiple times by police who even handed his victim back to him. These men were all caught and imprisoned eventually. How much longer can a man local to the Delphi, Indiana area hide in plain sight?