Hello winter! It's that time of year when our days start to get colder and our skin starts to get dryer and sadder from either being outside or locked up inside. Just can't win.
Korean women have beautiful skin.
About three years ago, I started to get into Korean Skincare and I try to follow the 10-step Korean Skin Care Routine every day. Some products may seem a little pricey, but it's an investment (I mean, it is your face and your skin) – and they are always cheaper than a night out. You can make a little trip to an Asian store, or check them out on websites such as Soko Glam, Amazon, and even Groupon.
Today, every skincare aficionado will have some Korean product in her skincare regimen. If not, you have to join the bandwagon because it does nothing but amazing things to your skin.
When it comes to skincare, I am a dedicated enthusiast. When you strip your skin of every ounce of makeup is when you see the real condition of your skin – and you want this skin to be healthy and well-taken care of.
Here are some Korean skincare products that are totally worth the hype (because at 34, my skin is better than it was in my 20s).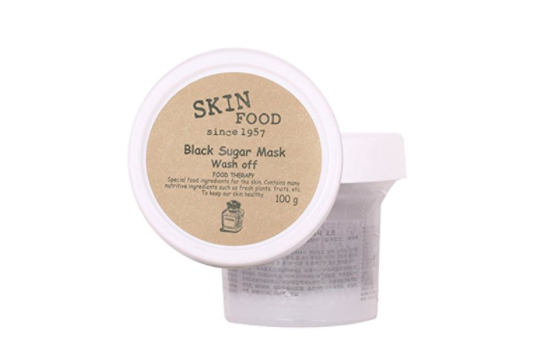 This incredibly hydrating and exfoliating mask is rich in vitamins and minerals that restore and moisturize the skin. The black sugar is unrefined and also eliminates blackheads, and it smells delicious. If you want baby soft skin, you have to try this. I use this after cleansing my face.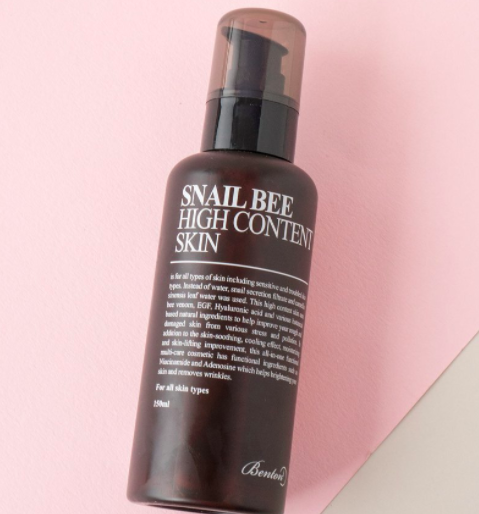 After cleansing and exfoliating your skin, a toner helps retain moisture and also get rid of impurities. This toner has snail mucin that improves your skin texture. Some people find the idea of snail on their face weird, but we eat honey without questioning how that is made.
It's like getting a mini-facial at home. It delivers 7-free essence to your skin and it feels great. Plus you have a ton of options – my favorites are Hyaluronic Acid (Moisturizing), Collagen (Skin Firming), Ceramide (Deep Moisturizing), and Strawberry (Brightening & Revitalizing). Just apply the essence-drenched mask on your skin and relax for 10-20 minutes. It's a great treat for a girl's night in. You can buy them in bulk all on Amazon.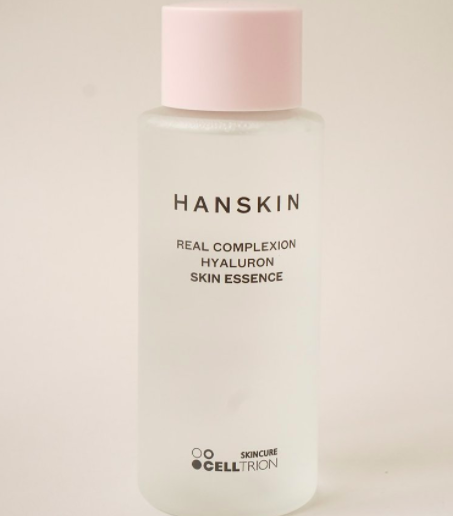 I love using sheet masks once a week, but I try to use Essence every day. One of my favorites is Hanskin Hyaluron Skin Essence because it promotes extreme hydration, which helps skin elasticity making you look younger and fresher. I will try anything that makes me feel like it is taking care of my skin.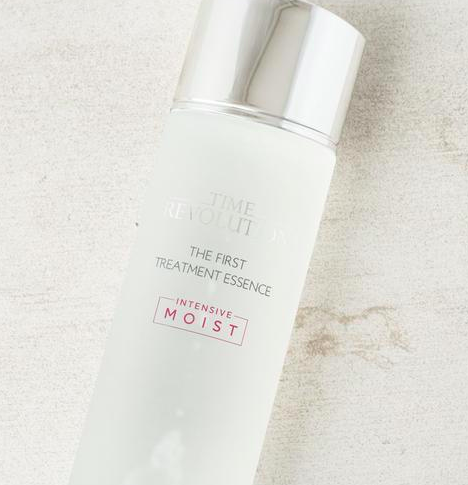 This essence is a cult-favorite, and I also saw some great deals on Groupon. It helps repair damage and evens out skin tone. It plumps your skin, reduces pigmentation, and keeps your skin super moisturized. Niacinamide brightens and clarifies skin tone while adenosine energizes skin for more younger-looking skin – and who doesn't want that? The joy women get when they get carded at 30.
I love this serum. Here is what this does: it has 5% Vitamin C, which brightens your skin and provides anti-aging protection. In addition, it fades brown spots, keeps skin firm, reduces visible lines, and evens out your skin tone. My face looks clearer and feels 'cleaner' and brighter.
BB and CC creams took over the world a couple of years ago, but the best to come out of that pack is the Laneige BB Cushion. It is my absolute favorite because it leaves my skin looking dewy and fresh without looking cakey at all. This incredible BB Cushion hydrates, brightens, and evens skin tone. It lasts all day and gives you a radiant finish, and it is SPF 50+ (I use SPF even when I do not leave the house). My skin has never been this clear and smooth; it almost looks photo shopped.  It has significantly changed the 'quality' of my skin.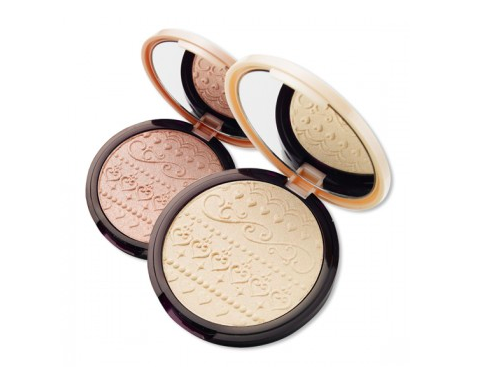 The best highlighter ever! Korean brand Etude House makes many amazing products, but this shimmering 'brightener' gives you the best cheekbones nature never intended. Its subtle radiance makes you look like you are glowing. One brush stroke and you are good to go. I get compliments on how much I am glowing every time I wear it – and it comes in three universally flattering shades.
I enjoy trying new Korean skincare products and seeing what it can do to my skin to make it better. It is a way of taking care of me, and we all should; we don't need to follow 10 steps but do what we can to take care of ourselves because it is a form of self-love. Whether you are the au natural or full on makeup gal, in the end all that matters is your own contentment with life and how happy you are within yourself.