I am twenty-two years-old and I still cannot figure out how to properly contour. My seventeen year-old sister owns more skin care and makeup products than I do.
For the number of makeup tutorials I have watched on YouTube, I still have no idea what I am doing.
When it comes to makeup, I go for a more natural look. I do the bare minimum, partially because I don't know what I am doing and partially because that's just what I prefer on my face, I guess.
Thankfully, I managed to find affordable products from brands that keep me satisfied until I can figure out how to, you know, be better at makeup.
Winter is my enemy. My skin is very sensitive and very dry, so I guess I could say that using this product makes my skin feel…moisturized. Even using just a little amount goes a long way. To be honest, this product is a miracle worker. It smells good—not quite like honey, like it claims to be, but something else that's fruity and good and wonderful. It smells…soft, if "soft" was a smell.
Obsessed. Obsessed. Obsessed. All the love for Glossier and their products, specifically this one. I've always had thicker eyebrows, but I never knew how to shape them or make them look decent. With this Boy Brow, I feel powerful. Only downside to this: it's in a very small tube and I run out of it super fast. Not only does it comb the eyebrow hairs to go where they should, but it also has the color (mine is in brown!) to fill in the little gaps and make them look more full. I just…ugh…I feel like a beauty queen with some boss-ass eyebrows. I cannot recommend this product enough.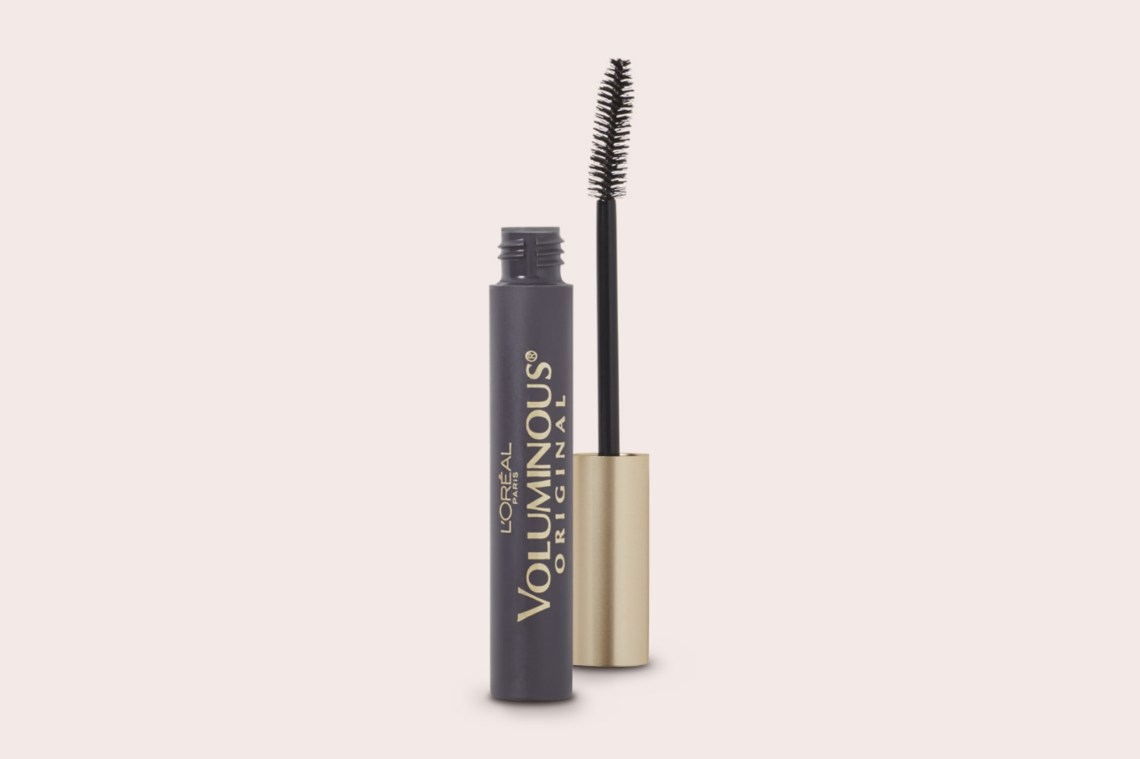 It has taken me years to find the perfect mascara. After finding L'Oréal's mascara and using it religiously for months, I can honestly say that this is a game changer and I have found the one. The brush is curved and pulls enough mascara out of the tube that isn't too much or too little. It manages to separate the lashes enough but also still make them feel more full and luscious. Not to be dramatic, but this mascara could probably be the love of my life.
The "Bye-Bye Under Eye Full Coverage Anti-Aging Waterproof Concealer" comes in a small tube, but that's fine, because little goes a long way. I usually pair this with the eye cream that helps to brighten under my eyes and make me feel a little more awake. For the concealer, I found the shade that matches my skin tone and works to hide my dark circles. I dab very little on my ring finger and let it work its magic!
Highlighter seems easy enough, right? I seem to think so. My favorite shade is "Halo, Goodbye" — it's a soft, pale pink color with the perfect amount of shimmer. It comes in a tube, so it's easy to dab a few spots on my cheekbones and blend it enough to give me that glow. Even if I'm not wearing much makeup some days, I usually put a little highlighter on my face just to make me feel like I kinda have my life together, like I know something about makeup.
Contour? I don't know her. Seriously, because I am dependent on blush (it's the easiest thing for me to do!), I feel like my face needs something. With blush, I give my face a pop of color that makes me feel put together, even if I'm not. This blush feels like clay and almost powdery and it's so gentle on my (sensitive) skin. The nude color is soft but powerful and makes me feel confident. Like…hey, yeah, I can do my makeup, I'm wearing blush…I can do anything!