Ohhhhhhh periods. That beautiful week during the month where I feel like crying anytime I get into a moving vehicle, am constantly sore and aching, have an appetite that could rival Michael Phelps during training season, and you know, bleed! If periods weren't already magical enough, that surge in hormones has another super negative side effect for me personally.
And that's capital Z Zits.
For as long as I can remember (or at least since I first got my period in 8th grade) consistently every month I've broken out as a result of getting my period. During puberty it was way worse and the acne was deep, inflamed, and really painful. Since getting a little older and having everything (sort of) balance out, it's definitely not as dramatic or seemingly life-ending as the breakouts once were.
But still, each and every month it seems like little zit bastards rear their ugly heads and make an appearance.
Since becoming a self-admitted, loud and proud skincare junkie, I've actually found products that I can use during "that time of the month" that help curb the breakouts substantially. Having the following products at the ready has proven to not only make any flare ups way less troublesome, and they're gone in days instead of weeks.
So if I have to deal with a period, I'm glad it doesn't actually have to be all that terrible to my skin.
—
Cleansers
When it's my time of the month, my skin acts like we're Zac Efron and 17 Again. I get hormonal acne on my chin, little white heads on my cheeks, and the random power zit somewhere else just to throw me for a loop. It's just not a great situation. GlamGlow is known for combatting breakouts and problem skin. This is the cleanser I like to reach for during particularly "moody" skin weeks. It can be on the drying side from my experience, so I usually alternate it with something way, way more gentle.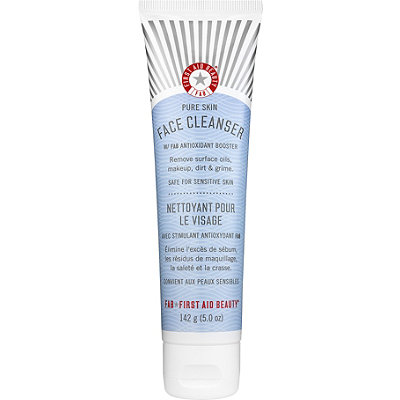 Speaking of way more gentle, this is my "every day" face cleanser at the moment. I've found that my skin is super responsive when I don't attack it with too many "medicines." (Think salicylic acid, benzoyl peroxide, etc etc.) The simpler, the better. And especially when I'm using things that are on the more drying side, it's nice to have something super soothing and not as intense to counteract it. Plus this stuff isn't super expensive, which is another bonus.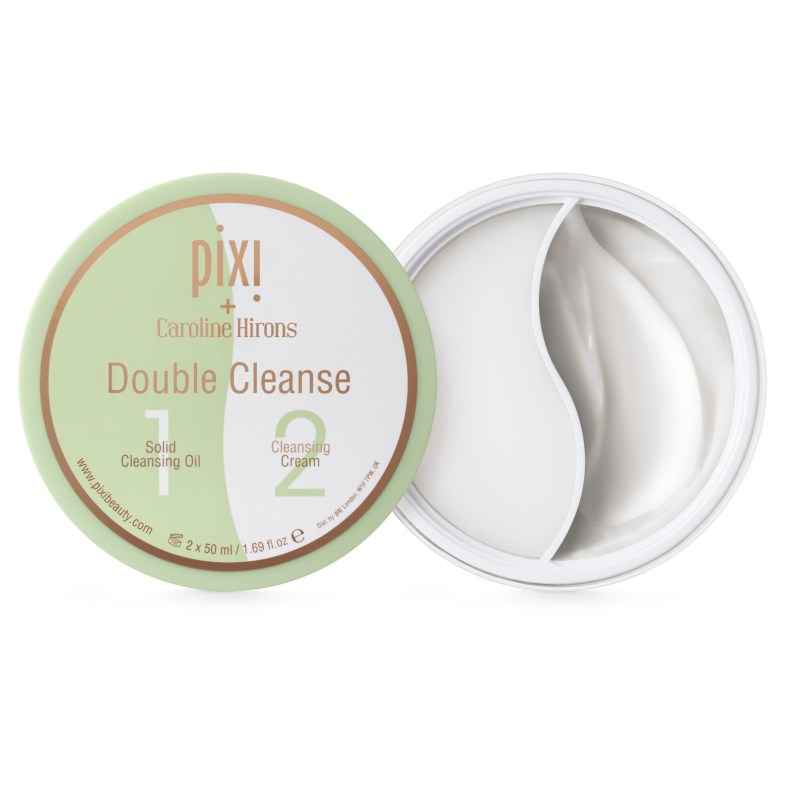 Maybe you're one of those people who gets a zit or breaks out and doesn't put any makeup on to let it heal and whatever. I am not one of those people. There are days when I'm wearing 3 different kinds of concealers. In the words of one-hit-wonder Jessica Andrews, that's just who I am. But when you wear a lot of makeup, you also gotta take it ALL off or your breakouts will just get worse. This Pixi product is a double cleanser, so it really gets everything off your face and makes sure there isn't any residual makeup lingering before you wash your face. It's a go to for sure.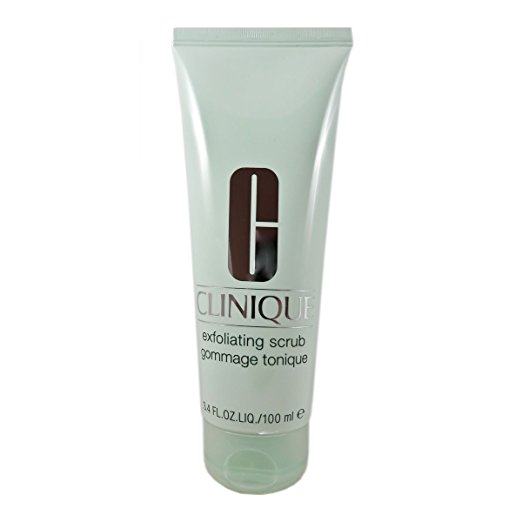 I've said before that I'm not a huge exfoliant girl, and that's true. I worry about OVER exfoliating and pissing my skin off and I also had a bad run-in with a certain skincare that may or may not rhyme with "Shmor-Shmactive" that literally burned/shredded my skin so bad I looked like I'd had a chemical peel done by a 6-year-old. This Clinique exfoliant is a classic for a reason. They lean to the simple side for ingredients, it's not overly aggressive or harsh. It's a basic exfoliant and once, twice MAX, a week is plenty for me and helps my skin stay feeling very, very clean and fresh.
Spot Treatments
This is, in my opinion, the only spot treatment worth using. It literally shrinks zits overnight to a degree I've never seen from another product. Plus, Kylie Jenner endorses it. So you know it's like, *vocal fry* really great.
Face Masks
The main thing I do during my period as one-part self-care, one-part skincare (see what I did there?) is an abundance of face masks. I'll do one pretty much every night until my skin decides it's ready to stop freaking out and go back to normal. The Blue Tansy from Herbivore is one of my favorite masks. First off, it smells AMAZING. And secondly, the all-natural, organic, plant-based ingredients really do wonders for my skin. It looks brighter, it feels refreshed, it feels like I've really "treated it" if that makes sense. Herbivore also has some of the most beautiful packaging in the game, so it looks great sitting out on my counter.
Take it from someone who has problem skin and is prone to breakouts, Sunday Riley's acne line is one of the best that you can buy. When they introduced a mask into that line, I was Stoked with a capital S. This mask is almost gel-like in consistency, and you just let it dry down before washing it off. The sulfur combined with the zinc and niacinamide help fight bacteria and unclog your skin whenever you use it. This is my favorite when my skin just feels clogged and congested, and it really helps it feel like new again.
When I'm going through an acne-heavy period of time, I'm definitely using more intense/aggressive products and like I said before, it can be really drying to my skin. I've learned I need to also add in moisture in order to combat the drying effect that's taking place. This mask by mask God Peter Thomas Roth does EXACTLY that. It's meant to fight aging, which is a bonus for sure, but I just find it insanely hydrating and moisturizing. I like to use it as an overnight/sleeping mask, and when I wake up the next morning I look like a glowy, fresh little dew drop.
MISC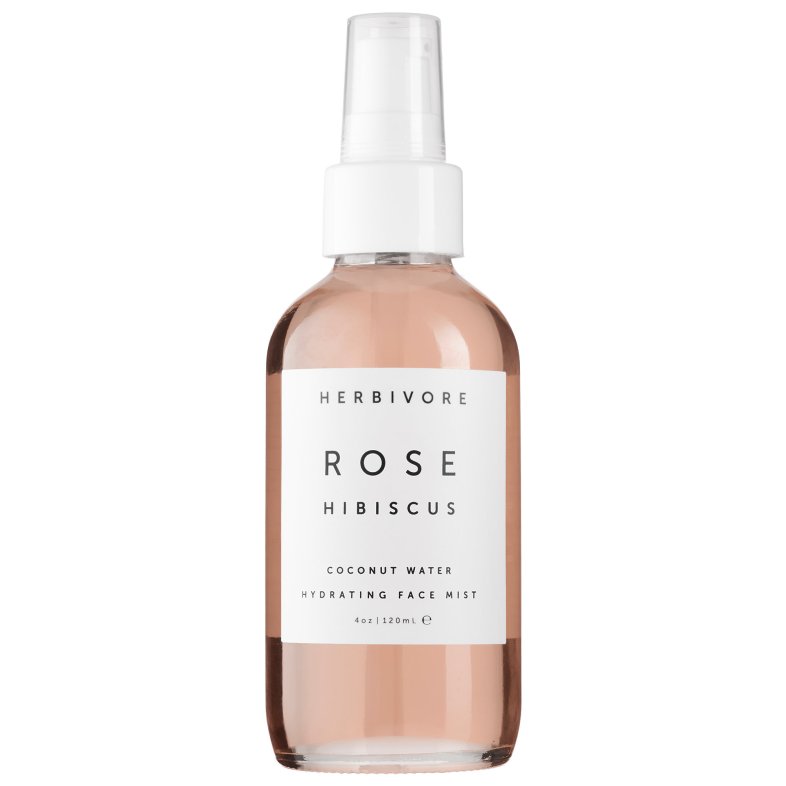 There's nothing worse than when it's halfway through the day, and your face just feels like it's had makeup on it for too long, it's been exposed to dirt and smog or whatever, and it's just grimy. I've found that keeping a face mist on hand, especially one that's infused with coconut water, really helps fight that feeling. A couple spritzes and I feel refreshed and like my skin's woken back up. Plus when you're going through a crappy time like your period, it's nice to treat yourself. Even in a little way like spritzing your face with rose water.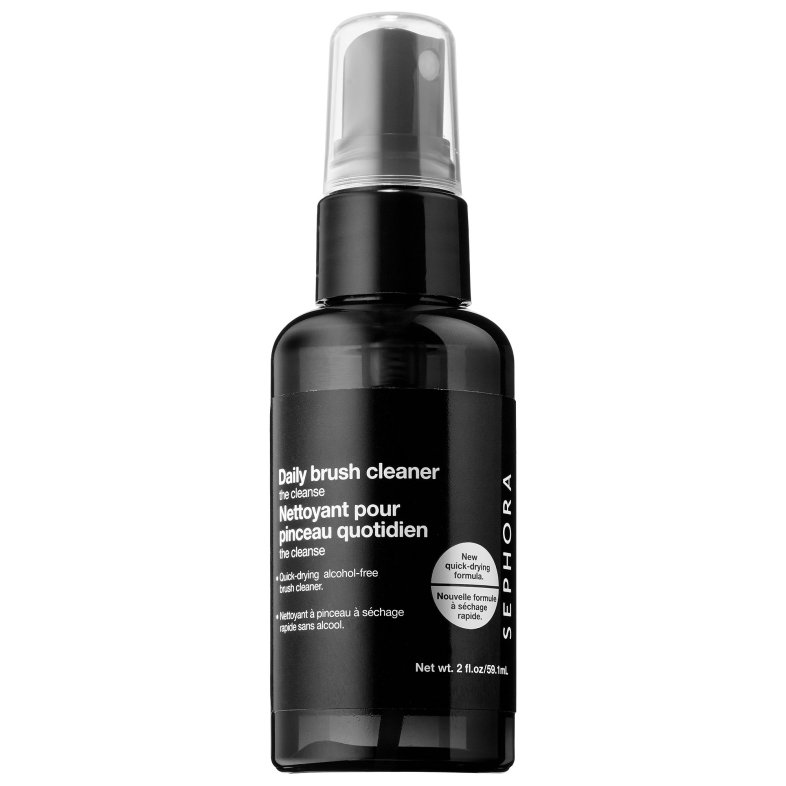 When your face is breaking out, the last thing you should be doing is spreading that bacteria around on your face every day with your makeup brushes. Let's be real: most people suck at regularly cleaning their brushes, myself included. This spray is like, the makeup wipe for brushes. You don't need water, it dries super fast so you won't be waiting until the next month to use your brush again, and it kills all of the germs lurking between the bristles. It's a must have—period time or otherwise.