There are few things that I consider myself "passionate" about in life. Good wine, hardwood floor vs. carpet, and high rise jeans all make the "passionate" list. But skincare? Skincare is honestly number one.
A year and a half-ish ago, I decided enough was enough when it came to my skin. I was tired of feeling insecure, tired of always breaking out, tired of feeling like I would always be the "girl with skin problems." I decided to get serious about my skincare, and honestly, it's the best decision I've ever made for myself. You can't change your genes, but you can change the way you treat yourself which will 100% help not only mentally but physically as well.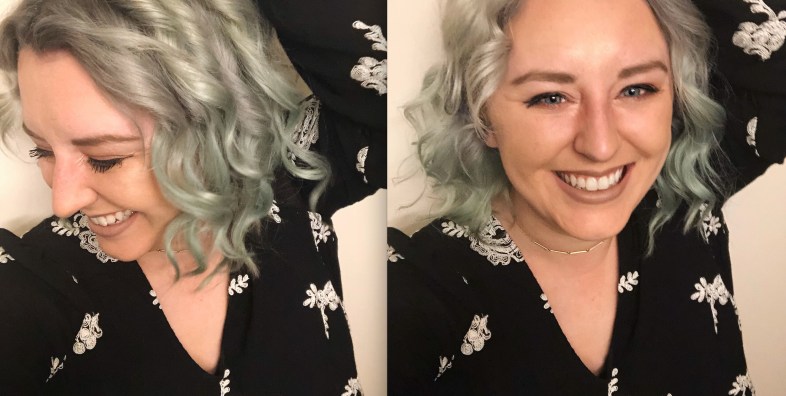 After establishing a routine that I knew worked, I gave myself the next 8 months to feel free to experiment and try new things. When I had a solid "This works for my skin" to come back to, it was less scary to put in a new product here and there. I didn't have the same, "This will ruin EVERYTHING" fear I used to have when it came to experimenting with skincare. This has led me to my current routine and products that I absolutely love. They're all things that make me feel like a clear skinned goddess and very well taken care of and pampered whenever I go to my bathroom to use them. If you're a fellow skincare junkie, I'm sure you definitely relate, and if you have products that you love please tweet me because I want to know all about what you put on your face.
This post is not sponsored and I purchased every one of these things myself. I just really love them and if you've ever faced skin issues like I have/do, want you to know that there is a light at the end of the tunnel and you can definitely find things that will work for you and your skin. I'm literal walking (and dare I say? glowing?) proof.
---
Current Retail Price: $38
This is what I would call a "grown-up" cleanser. It's a lot like what you've probably been using forever but elevated. Which is no surprise to anyone who's familiar with Kate Somerville because everything she touches turns into even complexion gold. It's a gentle but effective cleanser (thanks to the glycolic and lactic acid) that I use in the morning and at night to clean my skin and prep it for the next steps in my routine.
Current Retail Price: $20.50
My skin can be pretty sensitive so I'm not big into exfoliants as they'll often irritate my skin and leave me feeling red and tight and looking like a lobster. However, especially in the summer when I'm outside more often, my skin can start to feel grimy and almost congested. I only use this Origins exfoliant once or twice a week, any more is too much for my skin, but I really love how clean my skin feels afterward. It's not too harsh and I definitely notice that I look bright after using it, not red.
Current Retail Price: $48
Full disclosure, I don't know that I've seen a noticeable difference in the little "You're no longer in your early 20s" lines around my eyes from using eye cream. HOWEVER, I have sensitive eyes and will often have irritation, redness, and even light eczema around my eyes which is, frankly, really fucking uncomfortable! I find this cult favorite from Kiehls super soothing and refreshing to use in the mornings, and sometimes even at night at times when my eyes are really pissed off. And if it also keeps me looking young so I still get carded? I'm all for it.
Current Retail Price: $34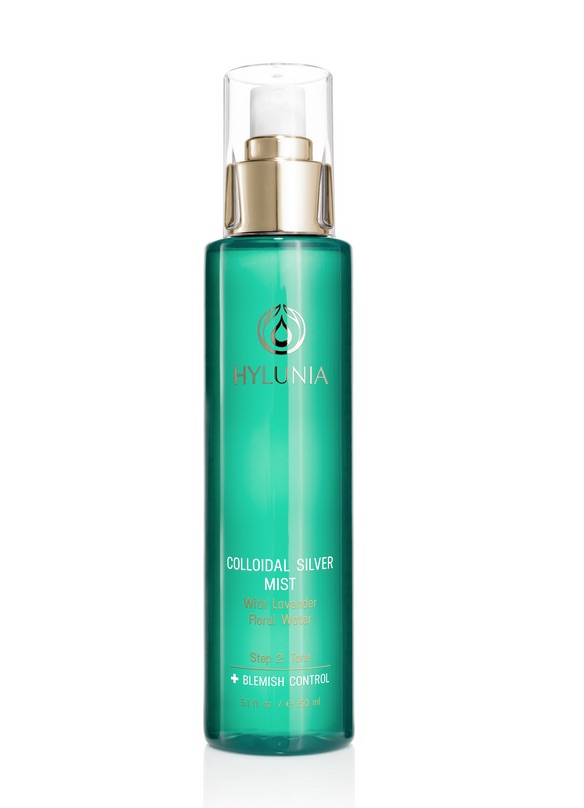 This facial mist was something I originally picked up after getting a facial because the facialist used it and it smells incredible. And then after my baby travel size ran out, I immediately ordered the full version because I liked it so much. The silver is anti-bacterial which is great for anyone with acne prone skin (hi! me!) and the lavender acts like a calming agent when your skin is irritated or inflamed, which mine often is. I also like to keep this by my desk and give myself a few spritzes when I need a pick-me-up midday. There's something very luxurious about just misting yourself with lavender and floral scents. HIGHLY RECOMMEND.
Current Retail Price: $28
Glossier is definitely the "cool girl" of the beauty world at the moment and I 100% have bought into the hype. Do I love their minimalist style and the way their products look perched on my bathroom counter? Absolutely. But I wouldn't hype them up if they just looked great on my counter and didn't make my skin look great too. Super Pure is their serum designed for breakout prone skin (again. hi. it me.) and it's one I use almost every single day. I do find it to be a bit on the drying side so I just make sure to put on a moisturizer almost immediately after and that's enough for me!
Current Retail Price: $158 (A smaller 1 oz is $105)
*an angel chorus immediately starts singing and the heavens open up* 
Ahhh Good Genes. Aka: My Holy Grail skincare product. I actually stopped using this for a few months to try some other things out. But after recently repurchasing there's no denying how much BETTER my skin is when I'm using Good Genes at least once a day. The difference in my skin is staggering. My skin drinks this stuff up and it improves the overall texture, evenness, and appearance of my face. Will never again let it go! NEVER.
Current Retail Price: $35
For some people, this moisturizer might be a little bit heavy but especially since I use a lot of acids in my routine, I need something to make sure I don't get too dry. This is a thick, incredibly creamy moisturizer that leaves my skin feeling well hydrated and supple. I do have another moisturizer (this one, if you're curious) that I rotate in when I feel like the Glossier one is too much, but for the most part, this is my go-to for the daytime.
Current Retail Price: $72
Instead of a moisturizer at night, I prefer a facial oil. Face oils are (usually) more concentrated and having that to sink into your skin while you're sleeping has proved to really work for me and my skin. The Lapis oil from Herbivore is all natural and packed with things like blue tansy, jojoba oil, and kukui nut oil to balance the skin, reduce redness, and improve the appearance of your pores. I noticed a difference in my skin after just two days of using this, and have made it a staple in my routine ever since.
Current Retail Price: $29.50
One of the biggest differences to my routine now vs. even a year ago is I now would never, ever, EVER touch a makeup wipe. Makeup wipes are honestly, kind of terrible. They're irritating, harsh, and only really take off the top layer of your makeup or whatever you're trying to clean away and then you're literally just wiping that dirt and grossness around all over your face. If you don't feel like simply washing your face is enough, cleansing oils and balms are the way to go prior to using your face wash. On days when I wear makeup, the Take the Day Off is what I reach for to get all of it off my face before starting my routine. It's not harsh at all to the point where it would irritate my skin, but it's strong enough to even take off waterproof mascara. Anyone who wears makeup needs something like this. It's a game changer.
Current Retail Price: $52 (A smaller .5 oz size is available for $18)
Last but not least is the newest addition to what I would call a "Holy Grail" product. After years and years of literally never leaving the house without makeup, I've been trying to do more days makeup free to give my skin a much deserved and needed break. But I'll be honest—some of the discolorations from past breakouts and redness makes me feel super insecure. This color correcting treatment from Dr. Jart gives me a much evener complexion, plus it has SPF 30 which my pale ass absolutely needs. I love how this feels and, of course, how it makes my skin look. Will always have a jar of this on me.
---
And the grand total for this routine? $515. Is that a lot? Yes, without question. But all of these products are things that I've acquired over time, and to be honest I look at skincare like an investment. Your skin is the biggest organ on your body, and you should invest time and money into taking care of it.
Plus the aforementioned clear skin goddess confidence having better skin gives me? Well, you can't put a price tag on that.