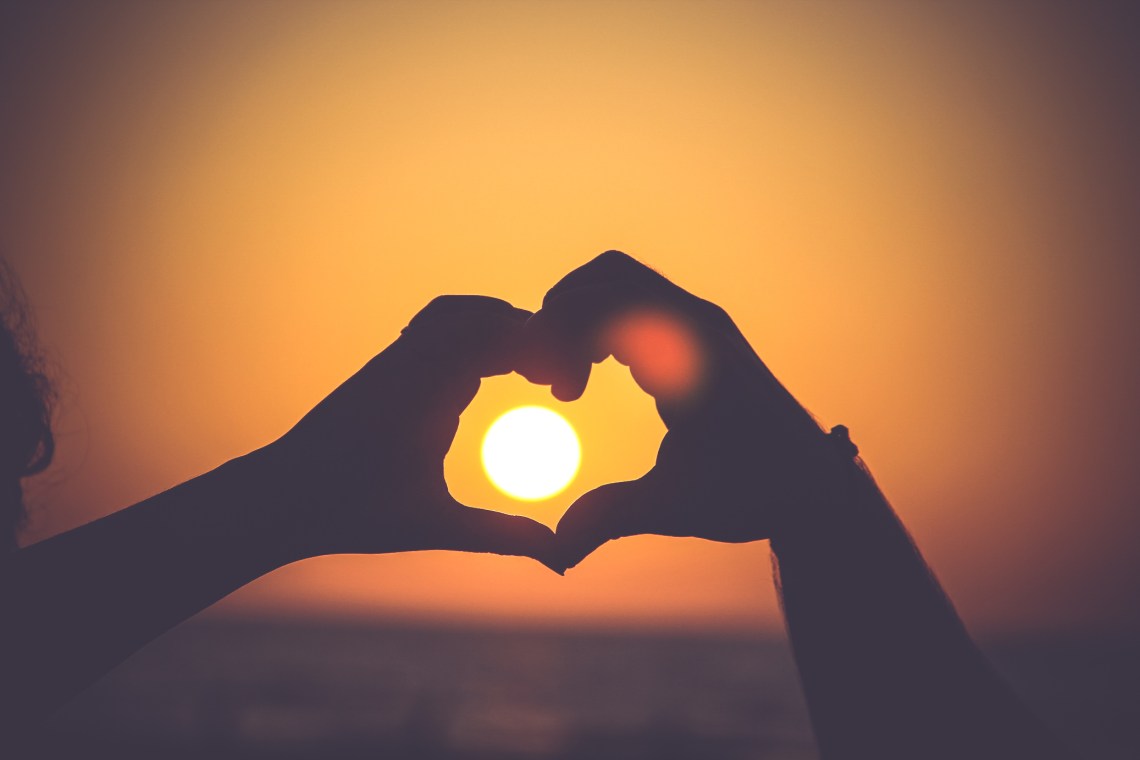 If you are familiar with my articles, you will know that the concept of a soulmate is an artificial construct created by the media in order to make you feel good so that you keep watching their rom-coms and listening to their love songs.
In reality, a "soulmate" is a person (any person) which your subconscious mind has determined satisfies a good portion of unmet needs in your life and matches your belief system and so would be a good person to have in your life. The way your subconscious mind tries to draw this person into your life …is to make you fall in love with them. This way you will do anything to keep them in your life. And so the person becomes to you your "soulmate".
So while soulmates do exist in a sense, a soulmate is just a person which your subconscious mind has deemed an important person to have in your life as a partner. Once your subconscious mind has made this determination, you will find yourself consciously drawn to this person and not sure why …and so you will label the person your "soulmate" in response to what you have heard and seen in rom coms and love songs.
Be Careful – Your Subconscious Can Make Mistakes
However sometimes the subconscious can get things wrong and make you think someone is your soulmate when they are not actually a good match for you. For example, many relationships start for the wrong reasons such as:
Trying to get back at an ex
Trying to make themselves feel less lonely
Or because they need a partner to go out with because they don't have many friends etc.
In these cases, an overwhelming problem has caused the persons subconscious mind to choose a poor candidate as a soulmate just to get relief from this one single problem. This is how many bad relationships start. You should only pick someone as your soulmate for healthy positive reasons, not unhealthy ones like these which can sometimes happen with your subconscious mind.
So rather than allowing your subconscious mind choose if someone is your soulmate, let's look at some of the correct ways your subconscious usually chooses whether someone would make a good soulmate or not so that you can bypass the work of your subconscious mind and recognize directly if someone is your soulmate:
1. Similar Belief Systems: Someone with a different belief system from yours is unlikely to make for a good long-term partner. For example: if you believe that problems should be talked through, but your partner believes they should engage in mind-games to get what they want, then sooner or later friction is going to happen. Even if you thought they were your soulmate in the beginning, eventually you would stop thinking this. Your subconscious mind can usually pick up on fine details of a persons belief system even if you are not consciously aware of it. If it sees someone has a substantial different belief system than yours …it will turn you off them.
2. Similar Intellectual Levels: The last thing you want to see from a partner is bewilderment as you talk about things in your life and things that interest you. If their intellectual level is a noticeable notch or two below yours, this affects the ability for the two of you to truly connect. While a couple may get away with this at the beginning of a relationship, a noticeable intellectual difference can eat into the core of a relationship and leave one or the other feeling frustrated. The more your intellectual levels match, the more intimacy has the potential to grow in that relationship. Your subconscious wants you to experience intimacy so it will cause you to be most attracted to a potential partner that is on a similar intellect level as you.
3. Complementary Traits: If you're someone who loses their temper easily, your "soulmate" should be someone with a naturally calm disposition to counter this. After all, a healthy relationship involves teamwork and complementing each other. If both of you lack a particular trait in the face of a situation that requires it, neither of you will be able to deal with the problem effectively. This would be unhealthy to your relationship. So your subconscious analyses your weaknesses and then looks for someone who looks like they would be able to compensate or "fix" this weakness. It also makes sure a potential partner does not have the same weaknesses as you yourself which it knows would not be good for you.
4. Similar Interests: Perhaps the easiest thing that can cause breakups (or feeling dissatisfied in a relationship) is a lack of true intimacy. The solution for this is common interests. If you both share common interests, then you're more likely to spend a lot of naturally enjoyable time together and enjoy each other's company. As a result, the likelihood of maintaining intimacy in your relationship would increase. Therefore if your subconscious sees that you share similar interests with a person, it will determine that a relationship with them is likely to result in good intimacy which it knows would be good for you. So it will draw you to this person.
5. Tolerable Bad Traits: No one is perfect. No doubt there will always be certain things about our partner that will annoy us a little. This is normal. However, the more you find these bad traits annoying, the less likely that person would become (or stay) your soulmate. It is therefore important to find someone who makes mistakes (or has bad traits) which you can comfortably "put up" with.
Are You 100% Certain They Are Your Soulmate?
If you like flirting with other people rather than being 100% certain that you want this particular person you think might be your soulmate (and no one else), then he or she is NOT your soulmate. You're only fooling yourself.
If someone only slightly satisfies your unmet needs or beliefs and values …but jars against a lot of them, your subconscious might like them as a person but will not be fully happy with them as being a long term partner for you. As a result it will still be looking for better candidates which is why you will have no problem flirting with other people other than this one person. The same goes for if your subconscious simply choose this person as a soulmate to relieve the pain from a breakup or some other issue you have in your life.
If you want a soulmate, you must feel an emotional connection to them that's not based on trying to cover over or satisfy one single problem in your life. That problem should be fixed in another way. This is why it's important to assess the above 5 points when trying to recognize if someone is truly soulmate material or not.