Known as "Anne of the Thousand Days," Anne Boleyn was Queen of England for only three years but still managed to turn the world upside-down. Through her charm, intelligence, and stubborn willpower, she led King Henry VIII to divorce his first wife and split from the Catholic Church. Then, when she failed to produce him a male heir to his throne, he dragged her into jail and had her beheaded on false charges of adultery, incest, and witchcraft.
She was the second wife of King Henry VIII and Queen of England from 1533 until 1536 when she was executed on charges of conspiracy against the king, adultery, witchcraft, and incest.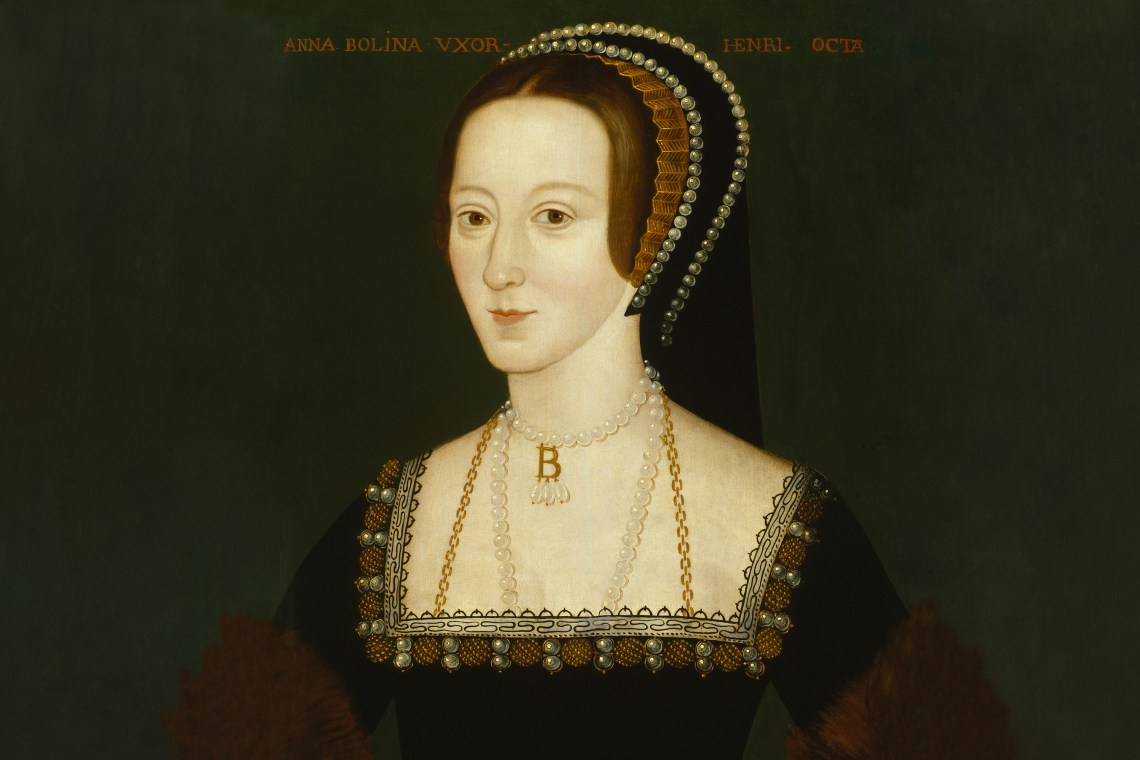 Anne Boleyn is also notable for being the first Queen of England to be publicly executed. Once found guilty, she was originally sentenced to burn, but Henry changed it from burning to beheading. He called in an expert swordsman from France to carry out the execution instead of using the typical axeman.
1. King Henry VIII courted Anne Boleyn because his first wife, Queen Katherine of Aragon, failed to produce a male heir.
At a time when marriage was considered a sacred vow, England's King Henry VIII blew through a staggering six wives and countless mistresses in his quest to produce a male heir and, admittedly, to satisfy his wandering eye and man-whoring ways. His first wife, Catherine of Aragon, was his queen from 1509 to 1533 but had produced only one daughter, Princess Mary. Henry appealed to the Pope to annul his marriage, claiming it was illegitimate because he had sinned in taking his brother's widow. When the Pope refused to annul his marriage, Henry ultimately split from the Catholic Church and founded the Church of England.
2. Anne Boleyn was never described as physically beautiful.
In Europe during the 1500s, pale skin was considered the epitome of beauty. But Anne had dark skin and long black hair. After her death, a Catholic propagandist Nicholas Sander described her thusly:
Anne Boleyn was rather tall of stature, with black hair, and an oval face of a sallow complexion, as if troubled with jaundice. It is said she had a projecting tooth under the upper lip, and on her right hand six fingers. There was a large wen under her chin, and therefore to hide its ugliness she wore a high dress covering her throat…
3. But whatever she lacked in the beauty department, she made up with charisma.
After spending years in the French royal court, Anne brought a continental sense of charm and grace to the English royal court. She was a gambler and a flirt with a legendary sense of humor who knew how to make men feel attractive and was courted by several men—all of them unsuccessfully.
When King Henry met her, he had already had carnal relations with Anne's sister Mary. But when he proposed that Anne become his mistress as well, she stubbornly refused until he married her. This set the stage for a courtship that lasted seven or so years.
4. The King of England chased Anne Boleyn for years until she finally agreed to marry him.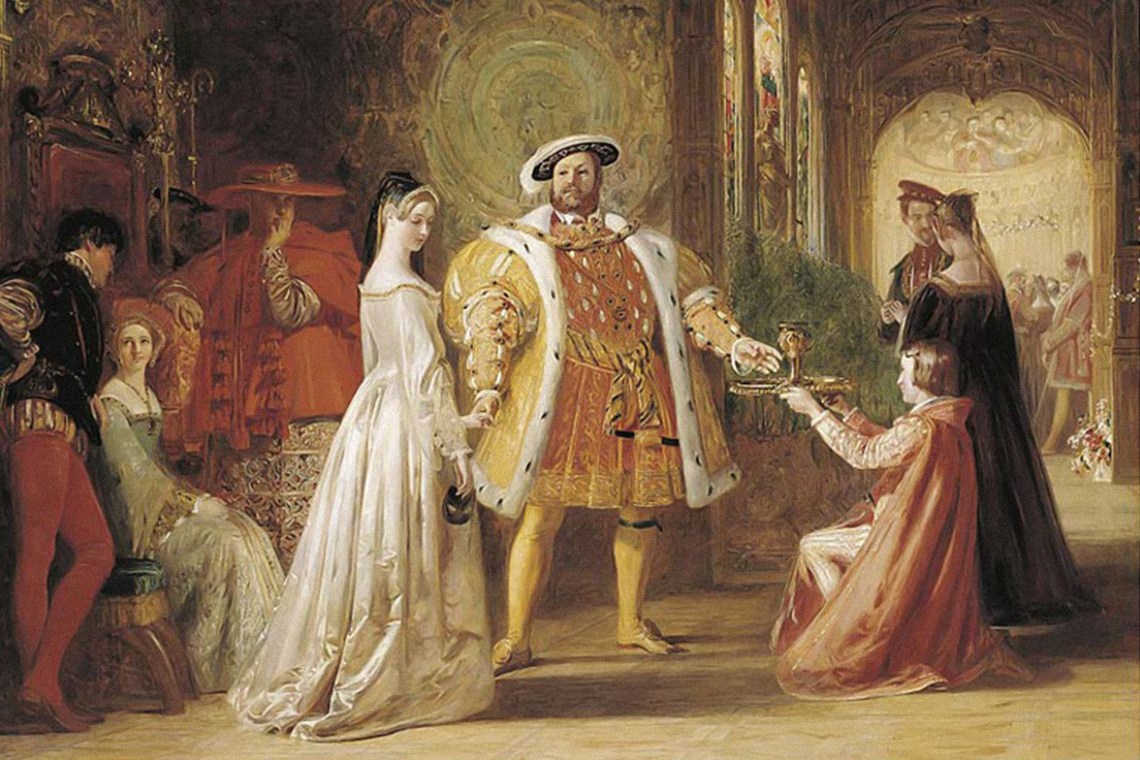 The Vatican Library has 17 letters from King Henry VIII to Anne proving that he fell head-over-heels in love with the saucy maiden. One of them reads as follows:
Mine own sweetheart … wishing myself (especially an evening) in my sweetheart's arms, whose pretty dukkys [breasts] I trust shortly to kiss.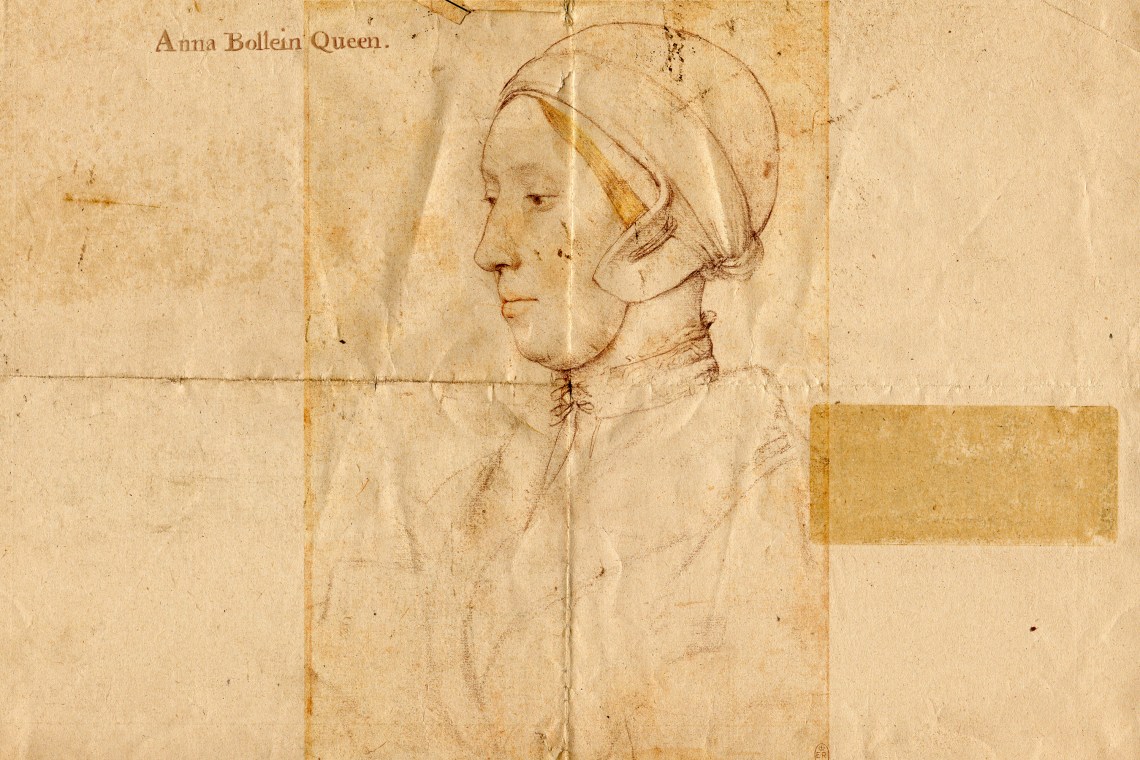 Although she reportedly withheld her sexual charms from Henry for the first years, she apparently relented at some time during their courtship, as she became pregnant in 1532.
5. They were married in a secret ceremony in January of 1532—while Henry was still married to Queen Catherine of Aragon.
Henry and Anne's marriage was technically bigamous, as he was still married to Catherine while he tied the knot with Anne. But the marriage not only required that he part ways with Catherine—it also forced him to make a clean break with the Catholic Church and establish the Church of England.
6. Anne played a pivotal role in the English Reformation.
Since their marriage required Henry to defy the Pope, Anne was said to have given Henry a copy of William Tyndale's book, Obedience of a Christian Man, which, like all Protestant doctrine, argued that the supreme authority was The Bible and not the Pope. It can be safely stated that Anne Boleyn was the chief cause of the English Reformation.
7. Anne was not popular with the English public.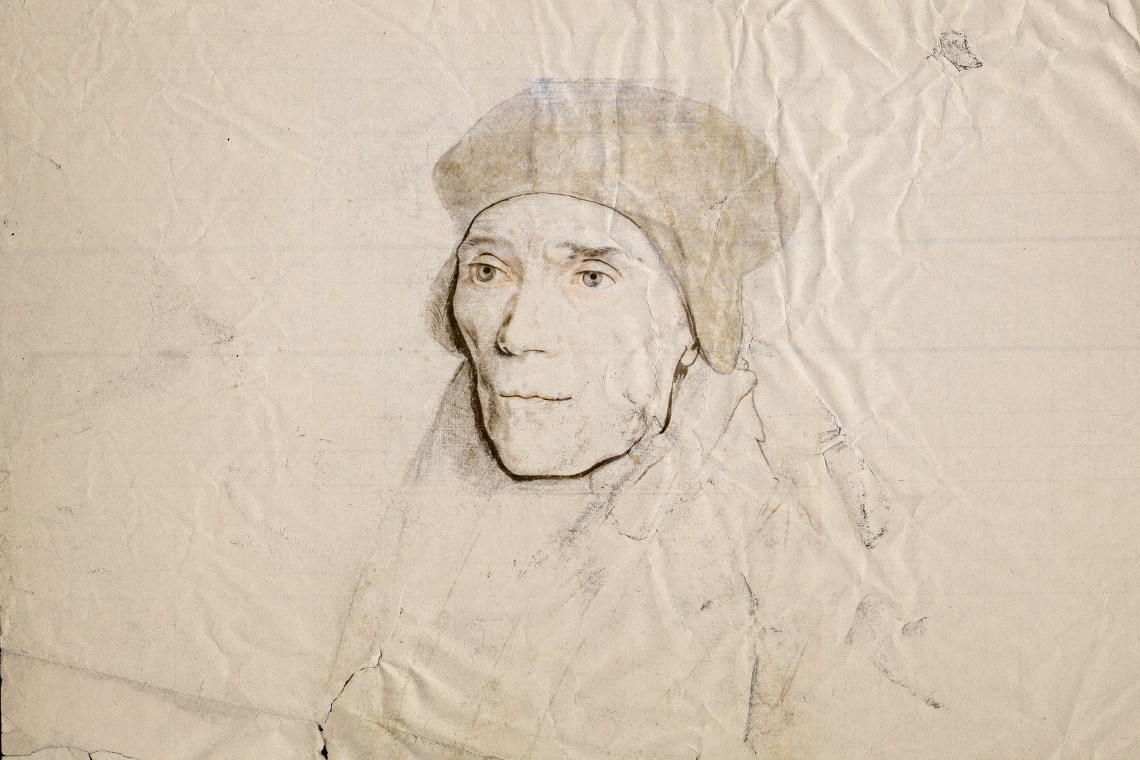 When she was officially crowned the Queen of England in mid-1533, one observer commented that her coronation ceremony resembled a "funeral." Since many Englanders were fond of both Queen Catherine and the Catholic Church, Anne was seen as a homewrecker who had defiled the Crown with her sexual charms. Catherine's supporters and many Catholics referred to her was the "King's Whore."
8. Their marriage quickly soured due to Anne's failure to produce a male heir.
Remember that this was the 1500s, when women played a subordinate role to men and male babies were highly preferred over female babies. Anne bore Henry one daughter—Elizabeth, who ironically would go on to become Queen Elizabeth I, perhaps the most famous and powerful of all British Queens.
But Anne suffered two miscarriages after that, and the second was of a clearly male fetus. This led Henry to despair of her ability to ever produce a male child.
9. Henry quickly turned his eye elsewhere—namely, to Jane Seymour, who would eventually become his third wife.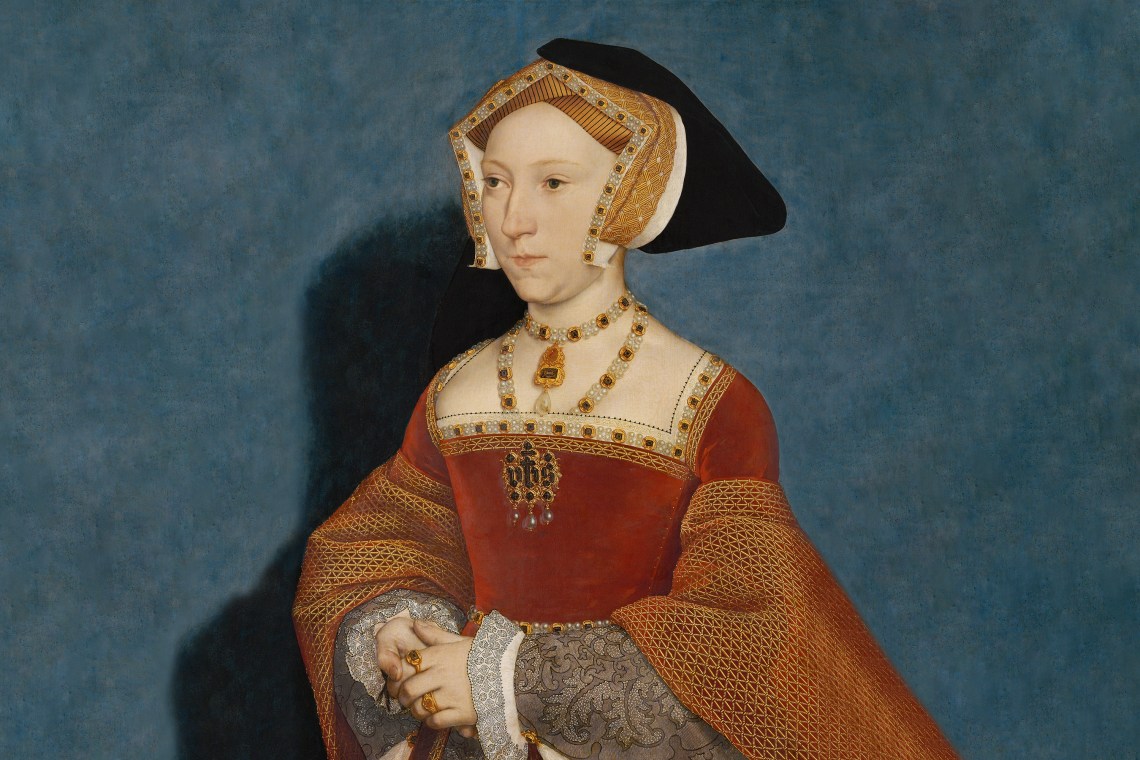 Jane Seymour was Anne's second cousin and the next object of Henry's eternally wandering eye. Anne became aware that they were having an affair. One day when Anne realized that Jane was wearing a locket that Henry had given her, featuring a picture of Henry, she reportedly yanked it from Jane's neck with such force that her hand was left bleeding.
9. To dispose of the increasingly troublesome Queen Anne, Henry had her brought up on false charges, imprisoned in the Tower of London, and beheaded..
In May of 1536—a mere three years after their infamous marriage—Henry had Anne arrested and dragged to the Tower of London, where she was imprisoned facing charges of adultery, witchcraft, and incest. A kangaroo court found her guilty of all charges when historians agree that she was likely innocent.
Henry granted Anne what he called the "mercy" of decapitation by a sword rather than an axe. Maintaining her innocence—and sense of humor—to the very end, Anne reportedly commented on the eve of her execution:
I heard say the executioner was very good, and I have a little neck.
She showed remarkable restraint in a speech she gave to a crowd only moments before her decapitation:
The king has been very good to me. He promoted me from a simple maid to be a marchioness. Then he raised me to be a queen. Now he will raise me to be a martyr….I pray God save the king and send him long to reign over you, for a gentler nor a more merciful prince was there never: and to me he was ever a good, a gentle and sovereign lord. And if any person will meddle of my cause, I require them to judge the best.
Rumors persisted that after Anne's head was severed from her body, it continued to talk. There were also rumors that she was buried in a casket that was too short for her body length, so her head was placed alongside her body in the casket.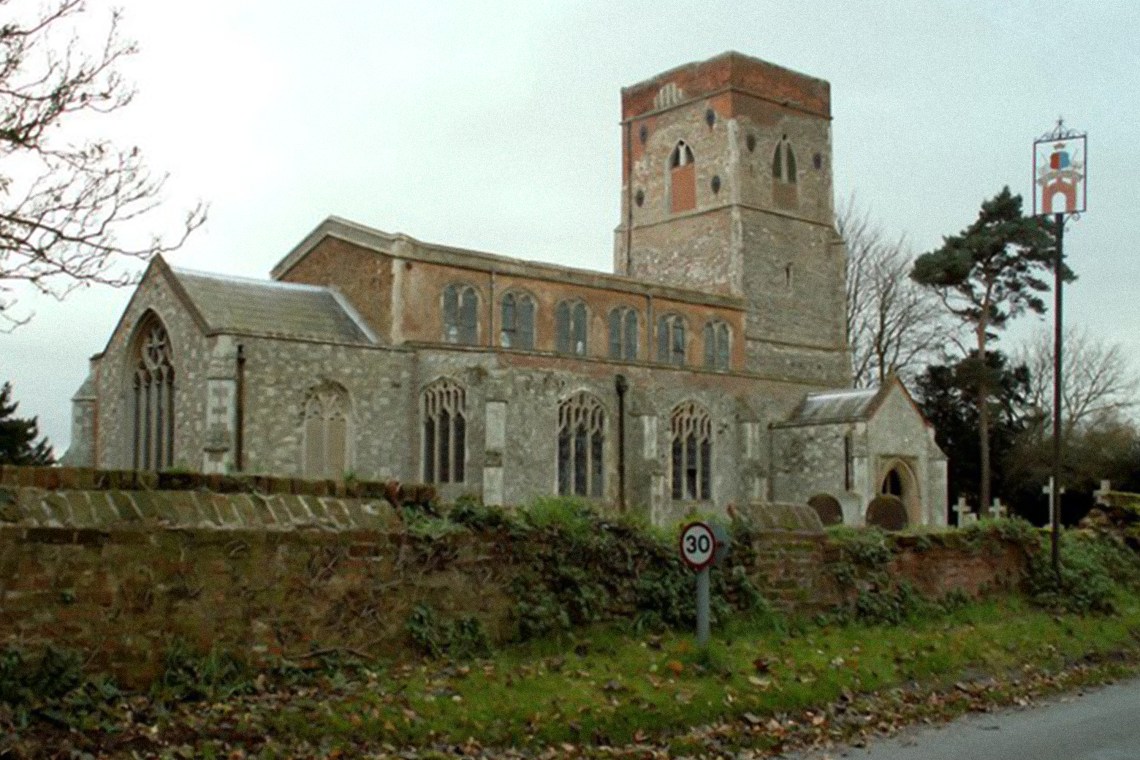 Whatever the truth of the matter, Anne Boleyn changed the world and was a feisty, self-empowered woman long before such things were considered acceptable, much less heroic.