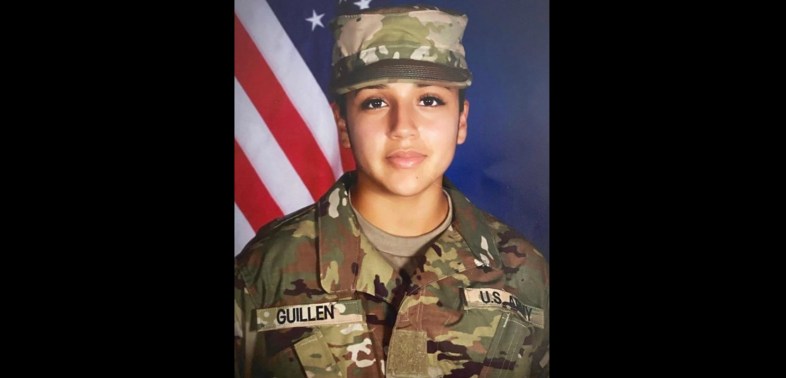 Vanessa Guillén was a 20-year-old soldier in the US Army stationed at Ford Hood in Texas. She told her family and friends that another soldier was sexually harassing her. Guillén said she did not file a formal report because other female soldiers who has spoken out got into trouble. She disappeared on April 22, 2020 after parking her car in her unit's parking lot. Her keys, ID, and money were found at her work on base.
On June 30, 2020 Vanessa Guillén's body was discovered at a "sophisticated burial site" in Belton, TX. When his girlfriend started talking to the police, Aaron David Robinson ran away from Fort Hood, where he was enlisted. He shot himself when police found him. Robinson's girlfriend, Cecily Anne Aguilar, was eventually charged with tampering with evidence for helping him dispose of Guillén's body. It's believe that the two dismembered the body and buried it under concrete after Robinson beat Guillén to death with a hammer at the armory on base where they both worked.
A follow up investigation found a "permissive environment for sexual assault and sexual harassment at Fort Hood."
Desmond Amofah was a 29-year-old YouTuber using the name 'Etika'. He posted a video titled "I'm Sorry" where he talked about his mental health struggles and apologized to people he felt he had wronged by pushing them away. That night was the last time anyone in Amofah's life spoke to him. His belongings, including his phone, money, ID, and Nintendo Switch, were discovered in a bag on the Manhattan Bridge. Five days later, his body was discovered in the East River in New York City. Investigators believe Amofah committed suicide by jumping off of the Manhattan Bridge.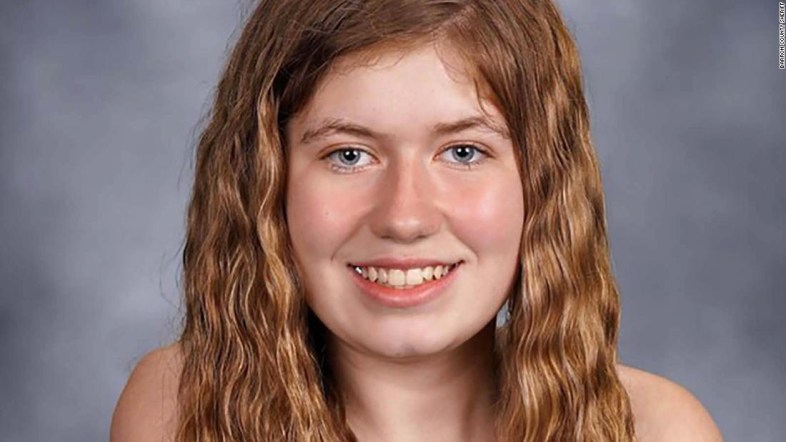 Jayme Closs was a 13-year-old from rural Wisconsin who was kidnapped from her family's home in the middle of the night after a gunman wearing a black coat and ski mask broke into her house and killed her parents. Her father was killed when he went to the door to see what was going on. Her mother was killed after the intruder shot his way into the locked bathroom where Jayme and her mother were hiding. The intruder tied Jayme and put her in his trunk. He then drove "20 seconds" before pulling onto a side road and turning off his car to hide from police who were responding to Jayme's mom's 911 call. A massive search was held for Jayme Closs and a reward was offered.
For 88 days Closs was held about an hour away from her hometown in Gordon, Wisconsin by Jake Thomas Patterson. Patterson forced Closs to sleep in his bed and hide under his mattress when he had guests. When he left to run errands one day, Closs escaped his house and found a neighbor walking her dog and asked for help. The neighbor recognized Jayme Closs from the news and immediately got her help. When approached by police, Patterson said "I did it." He said he saw Jayme getting off the bus one day and decided to take her.
Closs now lives with her aunt and was given $25,000 reward money for "rescuing herself." You can hear the statement she wrote for Patterson's sentencing here:
Jake Thomas Patterson is now serving two consecutive life sentences for murder, plus 40 years for kidnapping.
Jamal Ahmad Khashoggi was a journalist living in Turkey. He wrote for The Washington Post and was critical of his home country, Saudi Arabia. Here's an op-ed published right before his disappearance where he says the Saudi government had him banned from Twitter. On October 2, 2018 Khashoggi went to the Saudi consulate in Istanbul to get paperwork in order for his upcoming wedding. CCTV recorded him entering the building but not exiting. He was never seen or heard from again.
In November 2018, the CIA reported that Khashoggi was assassinated on the orders of the crown prince of Saudi Arabia, Mohammed bin Salman. They believe at the embassy, Khashoggi was "ambushed, suffocated, and dismembered" by 15 trained assassins. His body may have been destroyed by acid. The United Nations holds the state of Saudi Arabia at fault for his death.
Molly Tibbetts was a 20-year-old psychology major at the University of Iowa who was home for the summer in Brooklyn, Iowa. On July 18, 2018 Tibbetts went jogging and never returned. Her family reported her missing the following day. She had sent her boyfriend a message on Snapchat before she left for her run and he was the last person to hear from her, but he was confirmed to be two hours away at work at the time she disappeared.
Mollie's disappearance was highly publicized and there was a lot of public interest in her case. When police found CCTV footage showing a Chevy Malibu driving by Tibbetts several times during her run, they questioned the car's owner, Cristhian Bahena Rivera. Rivera, 24, then confessed to kidnapping and murdering Mollie Tibbetts and led police to her body. Rivera has since plead not guilty to first degree murder. The case went to trial and he was found guilty. In Iowa, this sentence carries a sentencing guideline of life in prison without parole.
Sherin Mathews was a toddler in Richardson, TX who was reported missing by her adopted father, Wesley Mathews on October 7, 2017 at 8am. Sherin was adopted by Wesley and his wife Sini as part of an international adoption from India.
Wesley Mathews says that at 3am he was feeding Sherin who was on a special diet because she was undernourished prior to being adopted. That night, Sherin did not want to drink her milk so Wesley made her stand in the alley outside of their home. He told police that when he went to check on Sherin after 15 minutes, she was gone. He then decided to do laundry.
Later, police discovered the Mathew's SUV had left the home for an hour between 4am and 5am. On October 22, 2017 Sherin's body was discovered in a culvert near the Mathew's home. Wesley Mathews then claimed that Sherin choked on her milk and died and he dumped her body in a moment of panic. Sherin had a history of troubling hospitalizations and injuries consistent with abuse. Her official cause of death was "homicidal violence". Wesley Mathews was found guilty of murder and is serving a life sentence. He believes he should get a new trial because images of Sherin's body and injuries were shown at his trial, which he believes is "unfair".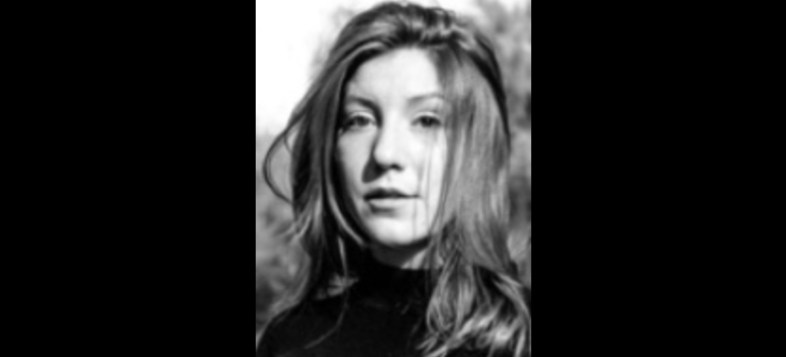 Kim Wall, 30, was a Swedish journalist who disappeared in 2017 while onboard the submarine UC3 Nautilus built by Danish entrepreneur Peter Madsen. She was on the submarine for the purpose of interviewing Madsen, it was supposed to be a two hour engagement. Wall was reported missing after the ship failed to show up at port later that day. The submarine was found sunken the next day. Peter Madsen was rescued from the ship and then arrested for Wall's murder. Pieces of Wall's body were found in the area of the sunken Nautilus and more washed ashore.
Madsen claimed Wall suffered an accident aboard Nautilus and he was "forced" to dismember her body and dump it in the ocean.
A police investigation found that Peter Madsen had videos of women being dismembered on his computer and may have been looking to act out a dismemberment/strangling fetish on an unsuspecting female victim. There's evidence that Madsen ejaculated in his underwear while committing the crime. He was charged with murder, indecent handling of a corpse, and sexual assault. Wall is believed to have been tortured.
Peter Madsen serving a life sentence for his crimes, but he briefly escaped in 2018 by telling his prison psychologist he had a bomb.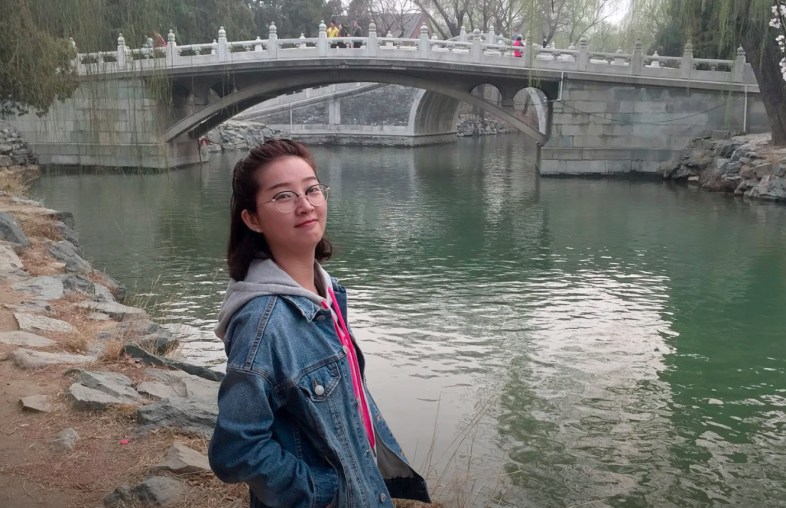 Yingying Zhang was a 26-year-old graduate student from China who was visiting the University of Illinois at Urbana–Champaign. On June 9, 2017 she meant to take a bus from campus to an apartment she was interested in leasing. She got on one bus and then missed the bus she intended to transfer to. CCTV shows her at the second bus stop waiting for the next bus, and then getting into a black Saturn Astra that pulled up to the bus stop. At 1:39pm she sent the apartment's leasing agent a message that she was running late and would arrive at 2:10pm. Zhang never arrived and she was reported missing that night.
On June 17, 2017 Zhang's father, aunt, and boyfriend arrived in the U.S. to search for her. She and her boyfriend had planned to marry in the fall. A $50,000 reward was offered for information leading to the arrest of the person responsible for Zhang's disappearance.
Brendt Allen Christensen, a former grad student at the university, confessed to luring Zhang into his car at her bus stop while she waited to transfer buses. He promised to give her a ride but instead took her to his home where he raped and choked her, eventually beating her with a baseball bat. Christiansen dismembered her body and spread it across several dumpsters. Her body was unable to be recovered. Christensen lived with his wife, who was traveling at the time. Christiansen also had another girlfriend, who was not involved in the murder. The girlfriend agreed to wear a wire, assuming her boyfriend was not guilty. The audio recorded is what lead to Christiansen's arrest. On the tape, he told her he was a serial killer and said Zhang was his 13th victim, though police doubt the veracity of those statements.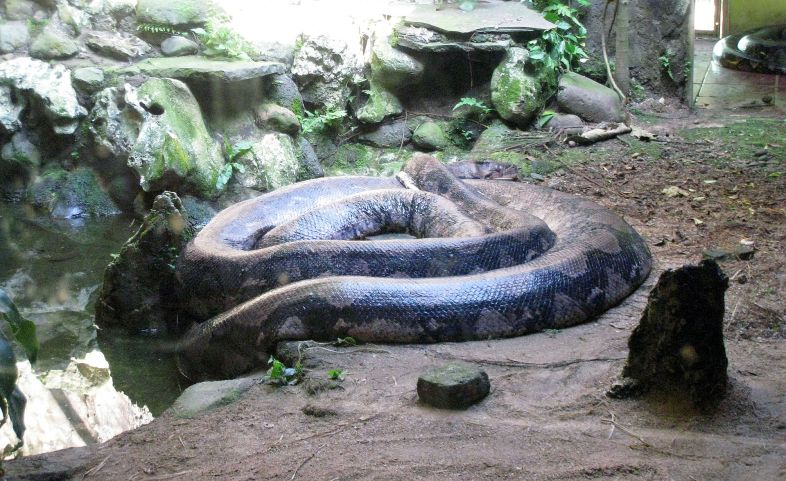 Akbar Salubiro was a 25-year-old man living in Indonesia who was reported missing by his family on March 25, 2017. Two days after he disappeared his remains were found inside a reticulated python snake. It was the first time an adult was known to be killed and fully eaten by a snake, but it has happened to another woman since, in the same village as Salubiro.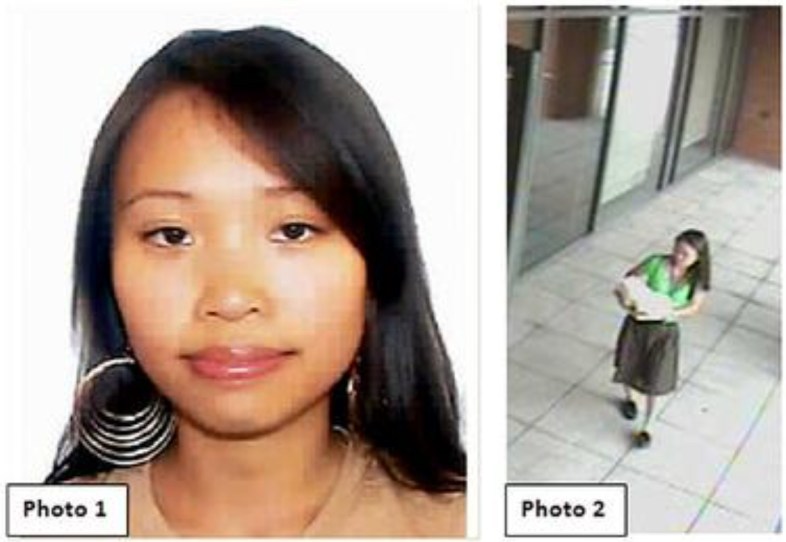 Annie Le was a 24-year-old grad student at the Yale School of Medicine's Department of Pharmacology. On September 8, 2009 CCTV showed Le entering the Yale research building where she worked. No footage showed her leaving the building. As she was planning to get married on September 13th, a search immediately began. Her purse containing her phone and money were found in her office in another campus building.
On September 13th, Le's planned wedding day, her body was found in the research building. She had been strangled and stuffed into the wall. Because the building requires people to swipe their ID card before entering certain rooms, it was quickly deduced who murdered Annie Le. Le's coworker, Raymond J. Clark III, a technician in the lab is serving 44 years for her murder.
Annie Le had previously tried to bring attention to crime and safety on campus.
Sierah Joughin was a 20-year-old college student when she disappeared on July 19, 2016. Joughin was riding her bike home from her boyfriend's house but never made it home even though her boyfriend had ridden alongside her for part of the distance on his motorcycle.
A local man, James D. Worley was quickly identified as a suspect. He had previously been convicted of an eerily similar attempted kidnapping and was released after only three years. The tool he used to threaten a young girl on her bicycle previously, a screwdriver, was found at the scene. He lived 2 miles from where Joughin's bicycle was found. Worley is awaiting the death penalty.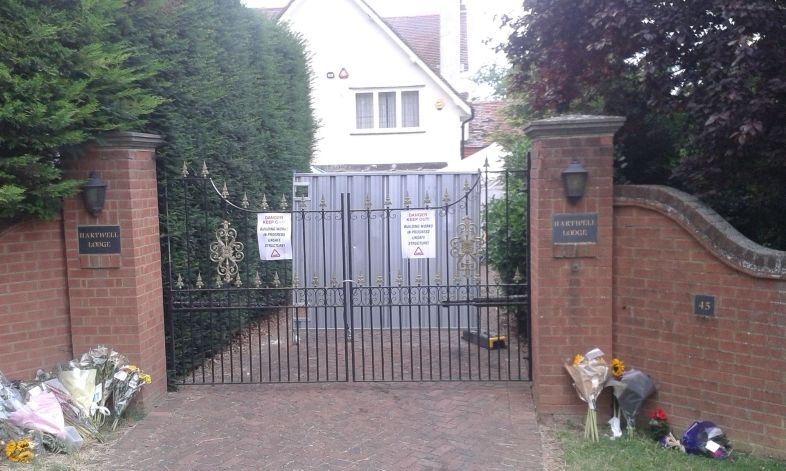 Helen Elizabeth Bailey was a 51-year-old young adult author who was living in England when she was reported missing by her partner, Ian Stewart. Steward said Bailey never returned from walking their dog. Later, he said he found a note from Bailey saying she was going to their vacation home, but no evidence of her visiting the home was ever found. Later, Bailey's remains and those of her dog were found in her home's septic tank.
Bailey's partner, Ian Stewart, was found guilty of the murders and is serving a minimum of 34 years. He is currently being investigated for suspicion of causing his first wife's death as well.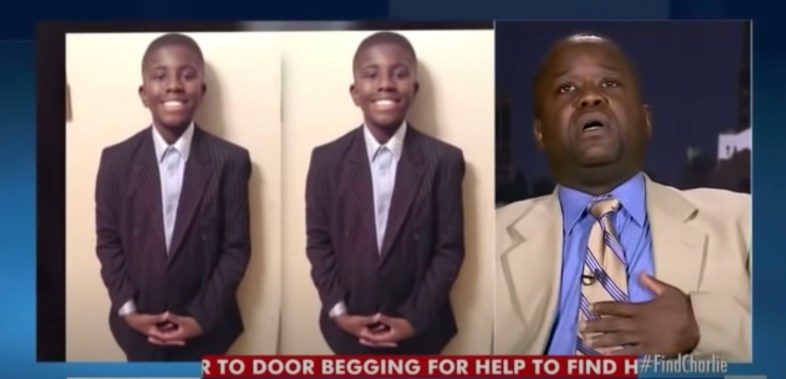 Charles Bothuell V was a 12-year-old boy who was reported missing by his parents. Eleven days later, while Charles' father was being interviewed live on the Nancy Grace Show he was discovered malnourished in his parent's basement. Despite the boy's thinness, he was being kept home from school in order to do "rigorous" daily exercises. He was also hit with PVC pipe. His parents were charged with torture and second-degree child abuse.
You can watch the interview here: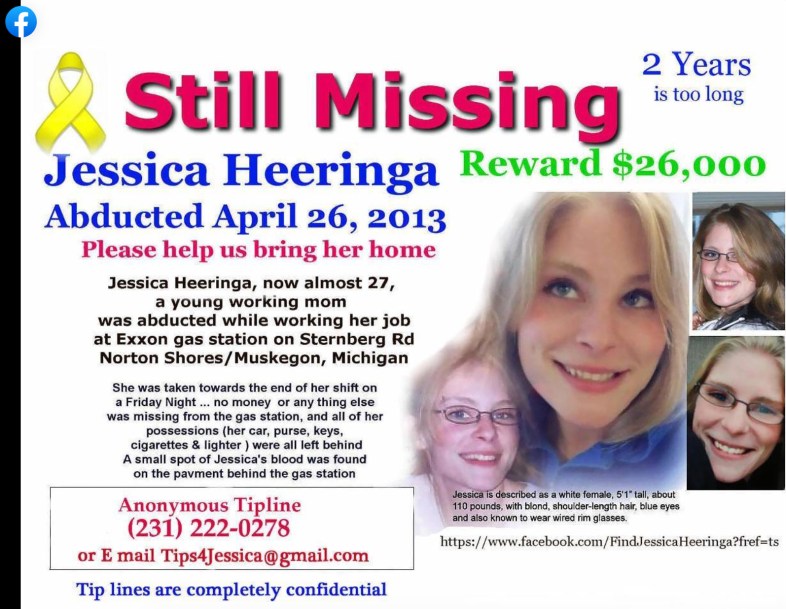 Jessica Heeringa was a 25-year-old who worked at an Exxon gas station in Norton Shores, Michigan. She was engaged and had a young son.
On April 26, 2013 Heeringa disappeared from her late shift at the gas station around 11pm. Her personal belongings (including her car and money) were left at her work. A silver Chrysler Town & Country belonging to a man behaving strangely was observed at the scene. When a customer arrived at 11:10pm and found the gas station abandoned, he called 911. Police arrived at 11:25pm and discovered the cash register was not robbed but that Heeringa was missing and there were blood droplets outside the door.
Three years after Jessica disappeared, local man Jeffrey Thomas Willis was charged with her kidnapping and murder. He was identified as a frequent customer who was trying to flirt with Heeringa on previous occasions and he drove a silver Chrysler Town & Country. When police got a search warrant for Willis' home, they found a folder labeled "vics" on his computer. They also found non-simulated porn featuring necrophilia and murder on his computer. Willis is currently serving a life sentence for Jessica's murder. From jail, he was also convicted of murdering Rebekah Sue Bletsch, a woman who was murdered while out for a jog a year after Jessica Heeringa disappeared.
Jessica's family and friends are trying to pass "Jessica's Law" in Michigan which would require gas stations that are open all night to either install security cameras or have two employees working the late shift.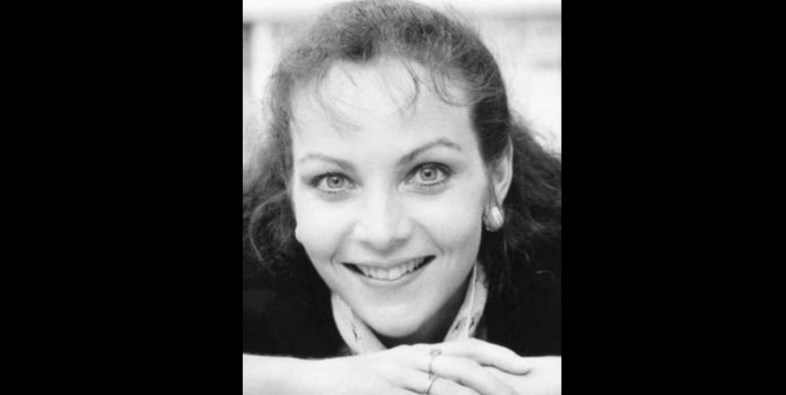 Allison June Baden-Clay was a 43-year-old Australian woman went for a morning walk and never returned. Her husband, Gerard Baden-Clay, reported her missing. The couple had three daughters under 10.
10 days later, on April 30, 2012, Allison's body was discovered in a nearby creek. Her husband was tried and found guilty of murdering her. While Allison had a successful career, her husband's was struggling and he was having affairs. Allison's father was made executor of her estate so that her husband would not receive the payout from her $800,000 life insurance policy.