Just as the Brock Turner controversy starts to filter out of the media, something else has come to light: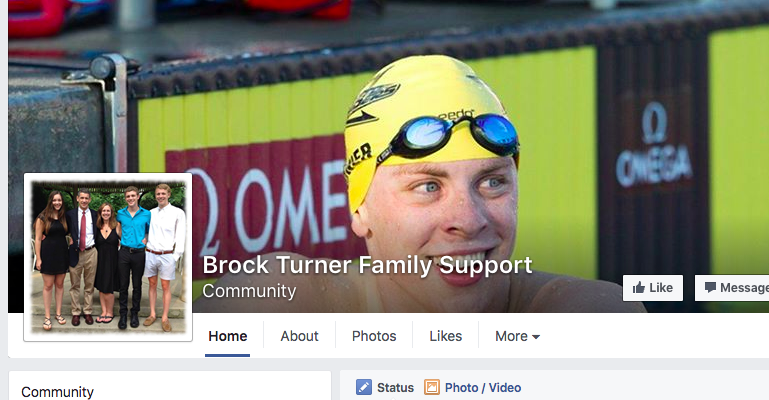 The group claims to be administrated by members of Brock Turner's family, and it prolifically posts about the hardships that Brock Turner is dealing with while in jail. The posts often go like this: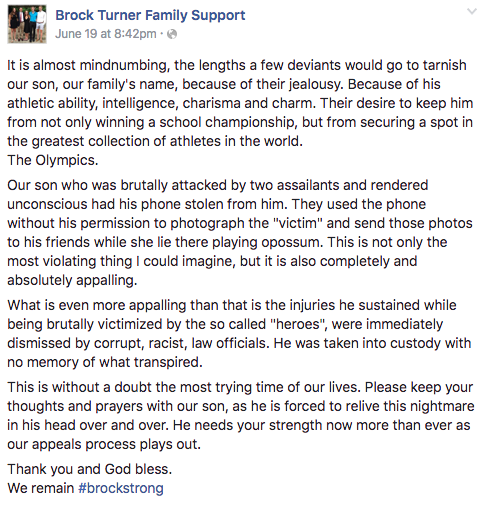 Or this: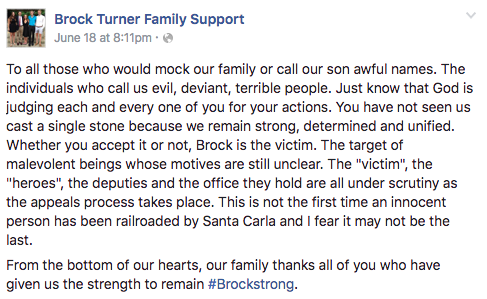 Or this: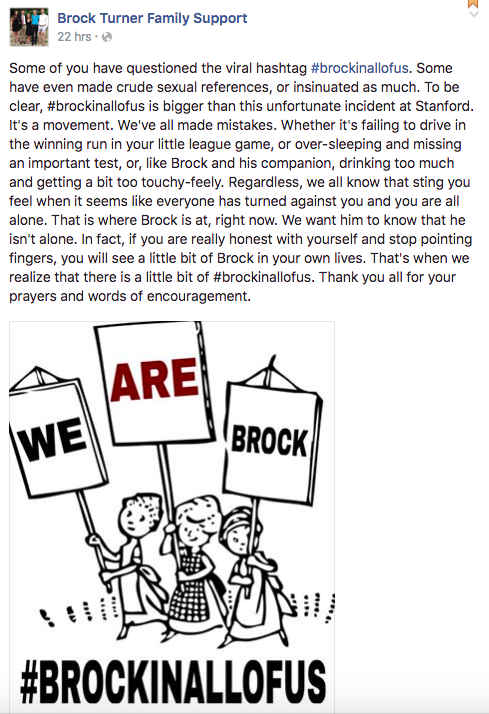 The group is riddled with posts like these that are long-winded defenses of Brock Turner, either accusing the police of framing him, or condemning people for quickly turning their backs on him. The page seems to indicate that Brock is the "true victim" here, which is total nonsense.
Despite how atrocious the content, the immediate family has confirmed that they are not running the page, and have no information as to who is.
The page has not immediately responded to our requests for comment.
Update: Commenters have reported that the Facebook page is run by trolls from 4chan, which isn't super surprising.