When Michael Jackson died in 2009, the news shook the world. There were prayer circles, memorials, and plenty of Internet commentary from both fans and antifans alike. Jackson was truly a legend, and his memory continues to live on today.
But OK then, why does this terrible fan page exist????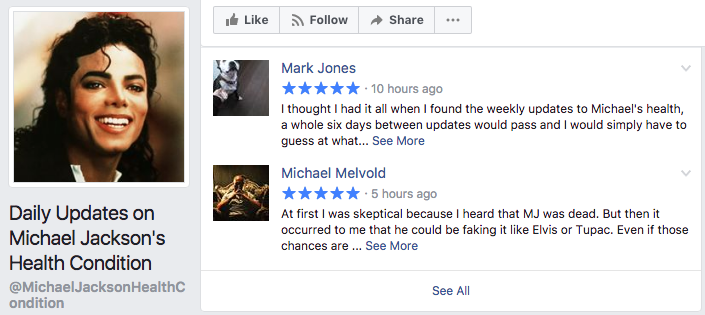 The page has posted the same status every day since May 22, 2016: "He's dead."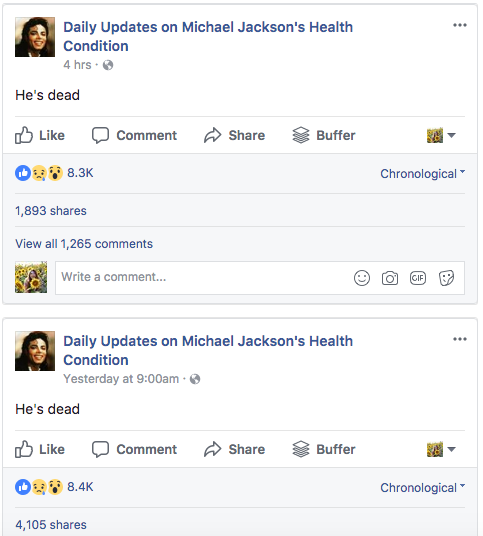 I'm not joking. Every. Single. Day.
Just another very useful tool I found on social media. Really helped me understand everything about Michael Jackson's health condition pic.twitter.com/0BRSWQVDkj

— syd zim (@sydthezim) September 5, 2017
I can't decide how I feel about this, given it's been 8 years since his death, and yet it still feels too soon.
Anyway, check the page every day at 9 a.m. for a new update. You (probably) won't be disappointed.