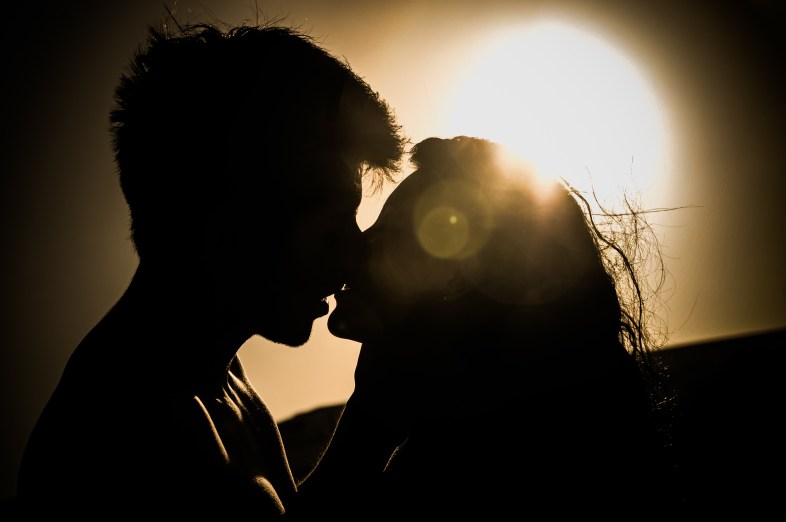 As if finding the right one isn't already hard enough, here I am telling you that after you've finally found someone they may not be the right person for you. I'm such an assh*le. It's honest though. The best advice is usually like a shot of whiskey—a little hard to swallow, but always good to the soul. Here are 5 obvious signs you're with the wrong person. Let's get into it.
1. You compare them to your ex. 
You shouldn't even be in a new relationship if you haven't had closure from your past relationship(s). If you are comparing the things your current partner does or doesn't do with that of your ex, you're definitely not with the right person. In fact, that's a huge sign that you're not even over your ex.
2. You have a long list of improvements for them. 
I called off my engagement because an older man asked me one simple question- "If he never changed, would you still want to spend the rest of your life with him?" The truth of the matter was if he didn't make the changes that I wanted him to make, he wouldn't ever be good enough for me. Most people won't admit this, but for a long time I only dated men I needed to 'fix'. It never saw that as a bad thing. I liked projects, not realizing that those relationships failed effortlessly every single time.
3. You don't feel the need to improve yourself. 
As I said before, I liked projects. They made me feel good about myself. Don't get me wrong—I'm an amazing girlfriend, but we can all do a little better in some area. I never felt like I needed to improve myself, only the man I was with at the time. When I met my current partner, he put such a driving force in me to be better in just about every area of my life. He didn't verbally tell me I needed to improve anything either. He was just that good to me that I wanted to be better for him. That's the way it should be.
4. Your close friends and family don't like them. 
Period, point blank. No, you don't need to take everyone's opinion about him to heart. Some people won't like them because they feel like their being replaced and for other selfish reasons. However, if practically everyone who is close to you has a problem with this individual—especially a parent or sibling—you're not with the right person.
5. You're not excited or concerned about a future with them. 
You feel like you're going to be just fine with or without them. A lot of people like to justify this by saying that they are in charge of their own happiness, which I completely agree with. However, that doesn't mean that your life partner (or partner for the time being) isn't supposed to contribute in large part to that happiness. If you don't feel like you need them (no, not financially) or desire to have a future with them then move on. You deserve to be with someone who makes you feel the way you do when you see your food coming to your table in a restaurant.
If you're holding on to someone that you know isn't right for you, do yourself the favor and let go of them. Don't sell yourself short. The right one is out there somewhere.