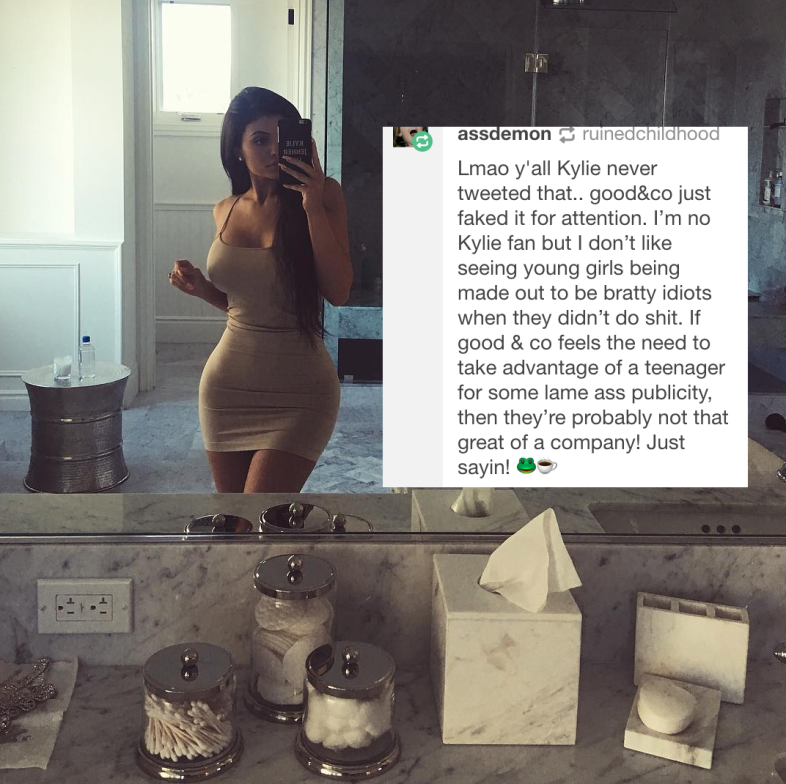 Here's how fake news is created in order to get you to buy stuff:
An app company (Good&Co) seems to be making money off this photoshopped tweet which was a successful attempt to go viral and get attention for the company. The fake exchange has almost 170,000 notes on Tumblr: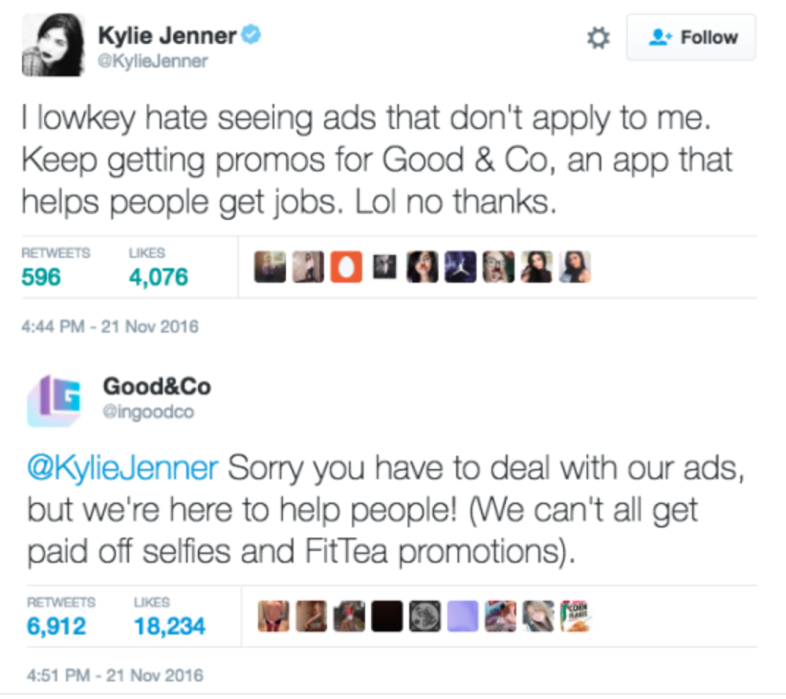 There are some suspiciously 'deactivated' very sales-person-sounding accounts coming to the company's defense (boosted through Tumblr's paid ad program?):

Another suspicious account came to the company's defense. It is the account's only post. Ever.
The made up exchange banks on the fact that our culture loves to make fun of women we perceive as vapid or stupid — something the Kardashian/Jenner clan is especially ripe for since we tend to think of them as bimbos instead of businesswomen. Maybe you genuinely think Kylie Jenner is a stupid woman. That's not too controversial, there's very little incentive for someone like her to study anything. She's not even able to drink legally and she didn't even go to college.
But let's be clear, this is fake news. This isn't about Kylie Jenner being smart or dumb, this is about a company that's using fake information about her in order to burn her at the stake following the court of public approval. This is witch-burning. This is spreading misinformation for profit.
The company continues to heartlessly troll Kylie, though she is attempting to set people straight on her Twitter: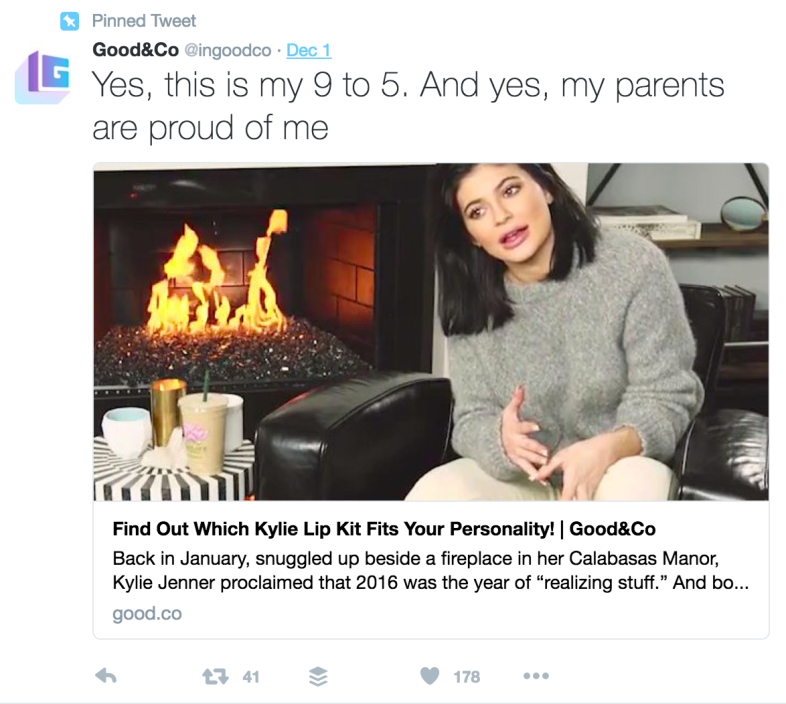 Fake as fuck stop it @ingoodco .. unprofessional pic.twitter.com/fPI7HWVBB0

— Kylie Jenner (@KylieJenner) December 2, 2016
Call me overly optimistic, but I'm surprised any company is trying to win over millennials by showing themselves to be so greedy and callous. Why is this okay with the company's female employees who might have a say over what happens on social (Kerry Schofield or Emma Tolkin)? We've all dealt with internet bullies, we don't want or need to support them financially.