1. Texas Woman Gives Birth In A Moving Car
https://www.youtube.com/watch?v=WXEZ6g2WLoM
This happened last July and really speaks for itself but I just have to comment on how incredible it is. They'd been in the car going to the hospital for forty-five minutes and while I know this isn't what happened it's kind of like she just said "f*ck it, I'm doing this myself." Dad is a champ too, keeping her calm and giving the instruction that Mom would normally remember if she hadn't just given birth to a ten pound baby in a moving car.
I love this one. After spending years and probably tens of thousands of dollars on fertility treatments over the course of twenty years and experiencing the horrible miscarriage of twins at one point, 41-year-old Wendy Bainbridge stopped taking fertility drugs. However, even after she stopped taking the drugs they still had one viable frozen embryo left so they figured what the heck and planned to give it a whirl.
So she went in for pre-tests and discovered that she'd become pregnant the natural way through regular old sex. Nine months later, Bainbridge and her husband were the parents of a healthy baby girl. Naturally they were very happy and probably more than a bit bewildered. "After 20 years of fertility treatments, we finally had our miracle daughter, and I was a mum at last."
After trying to have a baby for years and suffering through three miscarriages, Kelley McKissack and her husband were at the end of their rope. That's when Kelley's mother suggested that she be the one to try and carry their baby to term using one of the couple's four frozen embryos. A little odd? Maybe, but desperate times call for desperate measures so they went forward with the idea.
And despite being 53-years-old and seven years past the beginning of menopause, Kelley's mother, Tracey did great, became pregnant with the help of hormone therapy and after nine months gave birth to her granddaughter who they named Kelsey.
Predictably, this was hard for Tracey to pull off, physically but she was still able to do it.
"When I was in my 20s and pregnant with [Kelley] and her brother, it was easy," Tracey said. But in her 50s, not so much. "It was difficult. It was just exhausting.
In 2011, at 39 weeks pregnant, Amber Miller took part in the Chicago Marathon. She'd trained for the event, of course, and even expected some mild contractions during the event after discussing her plans and being cleared by her doctor to do it. However, after finishing the marathon which is amazing all on its own, the contractions just kept coming.
Her husband who ran the marathon as well (and finished after she did) sat with her for an hour before they decided the contractions were true labor contractions and grabbed a sandwich before they went to the hospital. There she gave birth to a seven pound, thirteen ounce baby girl.
Even better, this wasn't the first time Miller had run the marathon while pregnant, just the first time she'd gone into labor because of it.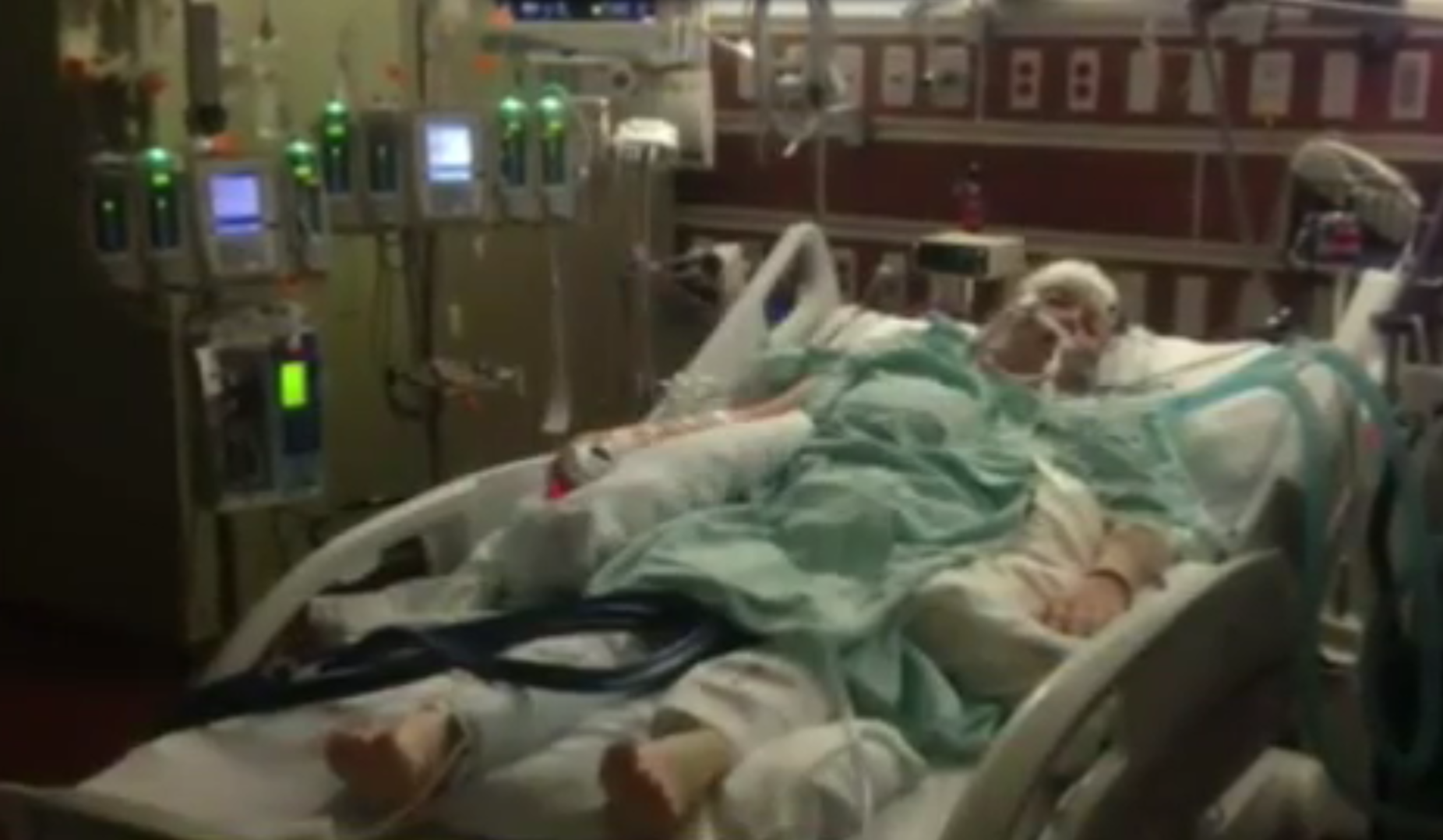 In 2013, Texas English teacher Erica Nigrelli collapsed in her class room and was kept alive because the school staff conducted CPR on her until paramedics arrived. Once on the scene the shocked her with a defibrillator to keep her breathing and her heart beating on the way to the hospital.
It was there, however, that her heart stopped and doctors made the decision to conduct an emergency c-section on the 36 week pregnant woman. Afterwards, doctors were again able to resuscitate her and figured out the problem was a previously undiagnosed heart defect.
Nigrelli was able to make a full recovery and her baby was fine as well despite being technically delivered post-mortem.
Diagnosed with Grade 3 brain cancer, 17-year-old Jenni Lake was given only two years to live and that was before she became pregnant. Once she did, however, she had a difficult decision to make, continue chemo and perhaps beat the odds or discontinue chemo give her better than average chance at a healthy life.
She chose the later and after discontinuing chemotherapy began to succumb to the disease quickly. She gave birth on November 9th, 2012 and died less than two weeks later. The child is being raised by her boyfriend as well as her family.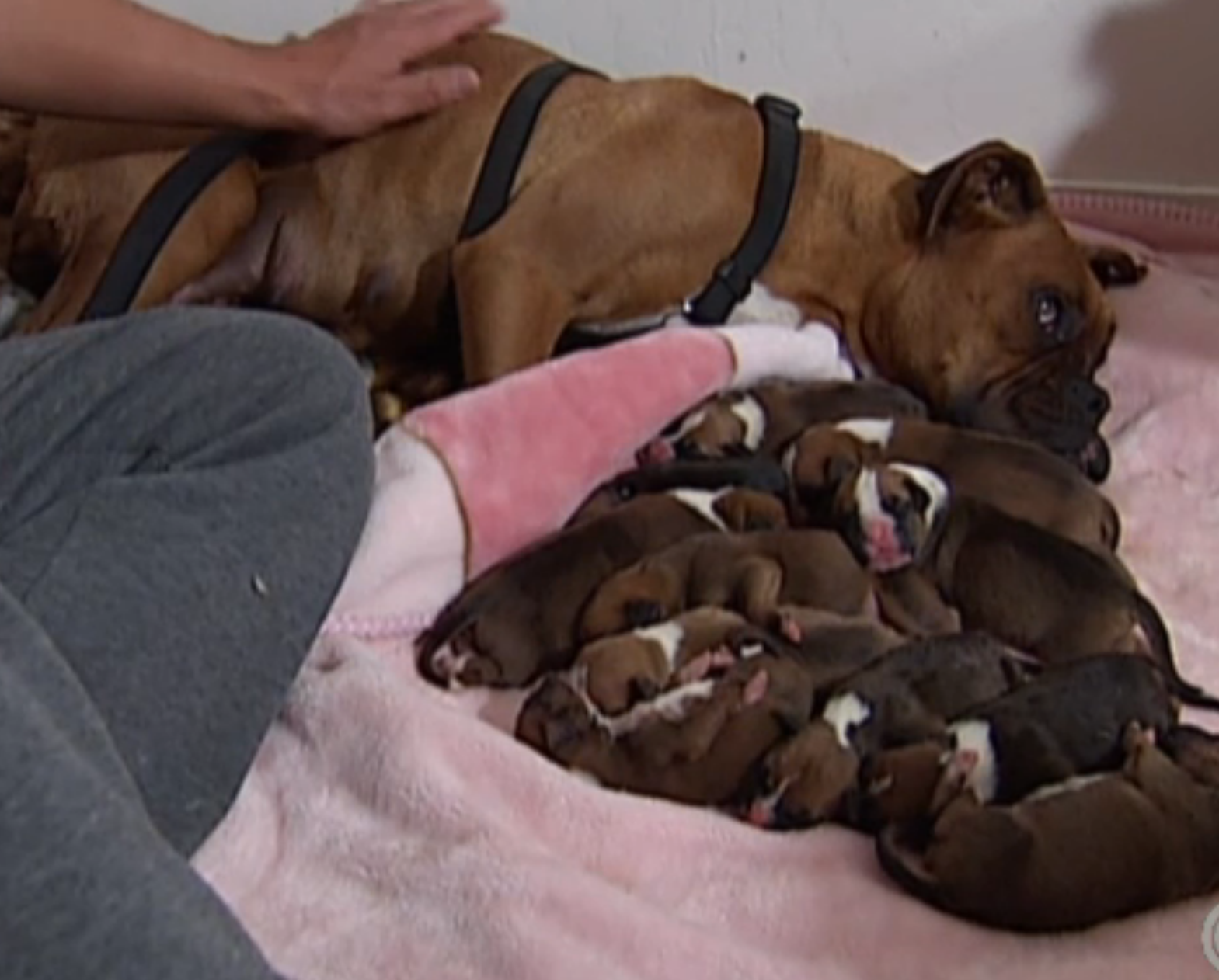 Hey, dogs can be mothers too! Sasha nearly set a world record for Boxer puppies in 2014 when she gave birth to fourteen puppies in '1001 Dalmations' style, giving birth over the course of hours to a full pack of squirming, wriggling sweetheart puppies.
Awwww.
Shirley Bonanni awoke one January morning in 2014 to discover she was experiencing strong contractions and told her family they needed to get ready to go to the hospital. Unfortunately, her husband was parked at the bottom of the hill because they just had a classic Philadelphia winter storm two days before and everything was covered in ice. So that meant she couldn't go down the hill to the car and the car couldn't drive up to her.
So, her family was planning on using a sled to get her down the hill which sounds like a disaster in the making. Luckily, as soon as Shirley sat down on the sled she immediately went into labor and couldn't be moved. Shirley's husband called 911 and the dispatcher, who says he was extremely nervous, gave the birthing instructions 911 operators are trained to give over the phone.
Once Shirley gave birth the family was able to get both her and her baby, Bella, to the hospital to check them both out. Both were fine.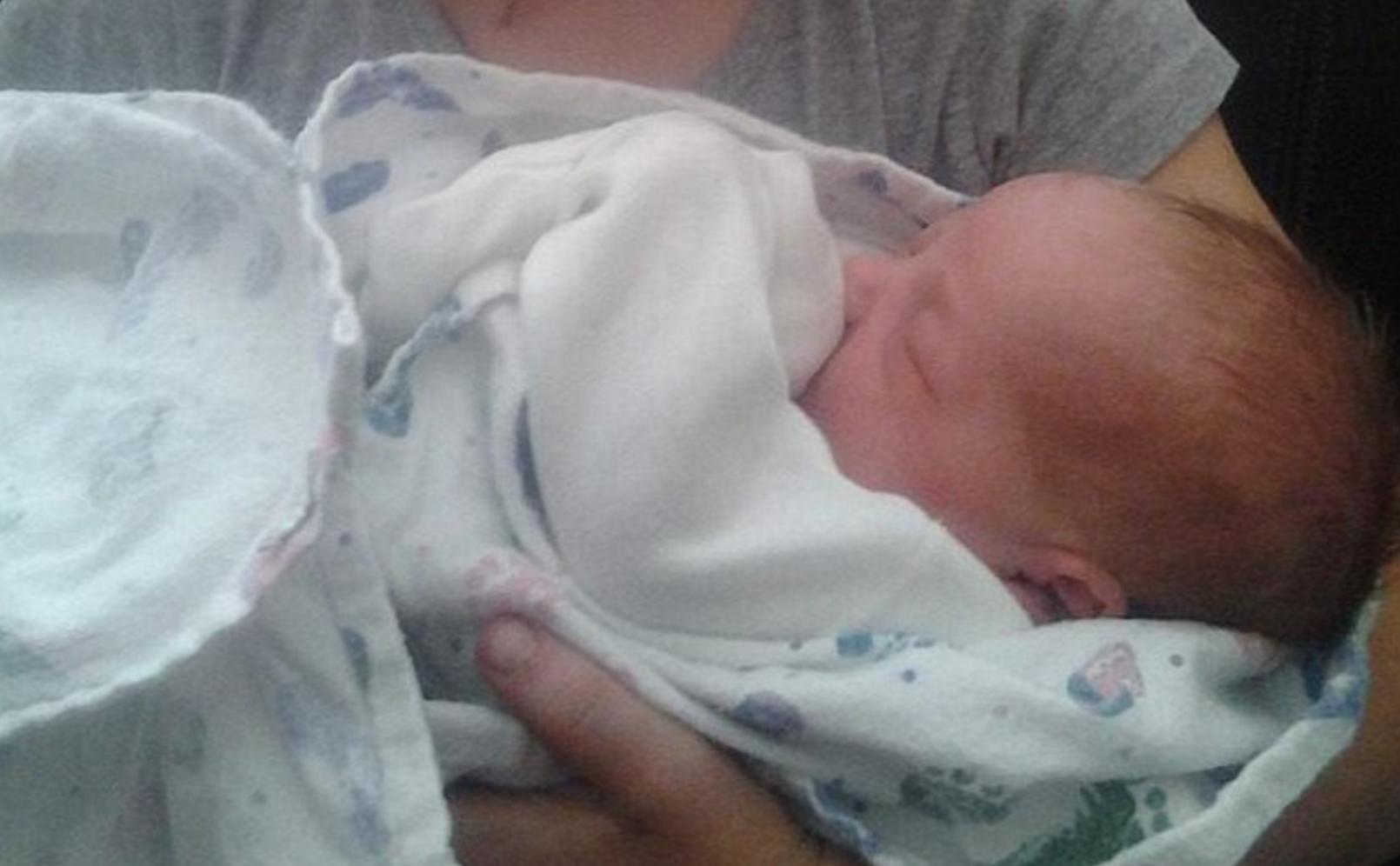 Shawna Uriguen was 29-years-old back in July of 2014 when she was heading in to her doctor for a checkup. It was a Tuesday and her baby was due Saturday so she wasn't particularly concerned about the mild contractions she was having at first. That quickly changed as the contractions got stronger and shorter.
But before she knew it she'd had the baby while she was still looking for a place to pull off the road.
"I was at the stoplight in Heyburn, and I was on the phone with my fiancé and I told him, 'I think the baby's here.' I heard the baby crying, and I was still driving because I was trying to find a spot to stop safely and pull off the road without blocking traffic," the mother said.
My favorite quote from this entire bizarre and amazing delivery is what she said to her husband while all this was going on. "I think the baby is in my pant leg." It was.
This one is truly miraculous. In 2014, Jenny Quiles of St. Petersburg, Florida was hit by a tow truck on her way to visit her doctor. In shielding her womb from the impact she exposed her head and suffered a traumatic brain injury. She went into a coma as a result of the accident and remained in one…that is until her baby decided it was time to be born.
Amazingly, labor brought Quiles out of her coma and she was able to give birth to a healthy baby girl she named Angel. After the birth, doctors said she immediately began to improve significantly hypothesizing that now that her body wasn't having to provide for two she was healing much more quickly.