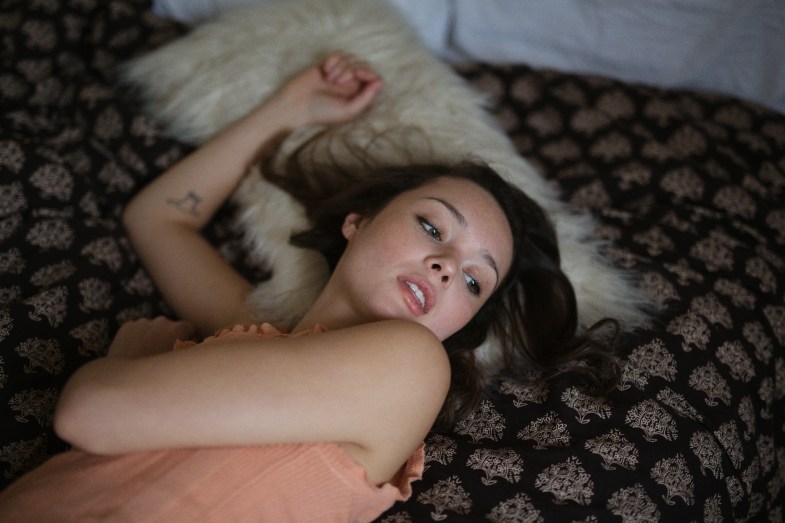 ***

The way she looks at me. She's not exactly a romantic, and I'm usually the one doing all the corny, "cringey"romance stuff, but the way she can use her eyes, especially in a situation where it'd be entirely inappropriate if someone was watching our gaze, to make me know I'm the one person that matters.
***

I used to date a girl that would snuggle up to me at night and couldn't stop fidgeting until i cuddled her. Then she would smile and quickly fall asleep. It was heartwarming.
***

Grab my butt.
It's a minor thing, but I really appreciate it! :)
***

Sometimes I'll stay up and watch TV in bed, while she falls asleep next to me. A couple of times she'd be fast asleep and I'll feel her leg wrap around mine, and she'll just gently cling to me.
***

When we're in the car, she'll leave her hand outstretched waiting for mine.