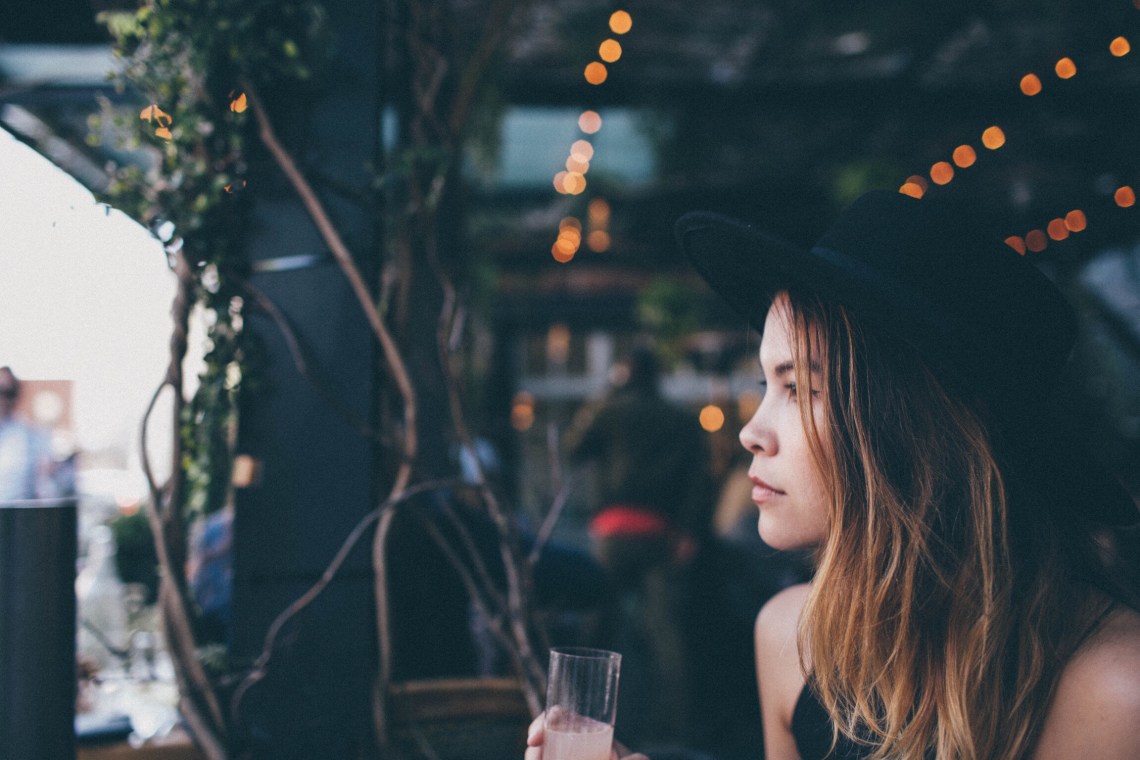 Poor self-worth is what traps us in bad relationships, what sabotages new relationships, and what causes us to feel so devastated and broken when a relationship ends.
Having high self-esteem doesn't guarantee a happy relationship, but it does equip you with the skills to identify what you want and what you deserve to have, and the strength to walk away if something falls short. Here are ten things people with high self-esteem do differently in their relationships:
1. Confident women don't analyze if he likes them – they assume he does.
People with high self-esteem believe they are worthy of love and don't question how someone feels about them. They know that they are good, competent, and lovable and trust that the right person for them will see this. They don't attach their worth to what a guy thinks and, as a result, don't feel stressed and anxious when a guy's feelings are unclear. Instead, they assume he likes them and are able to be present in the relationship and enjoy it without being weighed down by fears and doubts.
2. Confident people realize if a relationship falls apart it's because it wasn't right.
Not because they did something wrong.Not everyone is a match and sometimes, two people are just incompatible. This doesn't make either of them flawed or bad – sometimes it's just not there. Confident women don't take it personally when a guy doesn't want a romantic relationship. They realize that it must not be the right match and they move on, with their sense of self firmly intact.
When a girl is insecure, however, and a guy leaves, she spirals. She may obsess, analyze, and replay every interaction in an attempt to uncover what she did wrong. She may know on a conscious level that it simply wasn't a match, but deep down she holds on to the destructive belief that she was the problem…and that she is unlovable and the guys she wants will never want her back.
3. Confident women set healthy boundaries.
Healthy personal boundaries and high self-esteem go hand in hand. Having strong boundaries means you prioritize your needs and your emotions and do not assume responsibility for someone else's needs and emotions.
Confident women know what they will and will not accept and don't allow themselves to be pressured or guilted into doing things they don't want to do. They act in accordance with who they are and what they believe and don't cater their behavior for a guy, or do things solely to keep him interested and happy. When you have weak boundaries, you may sell yourself out in a relationship and put up with treatment that you know is objectively unacceptable. Confident people don't abandon parts of themselves in order to have a relationship. They bring their fully formed self into the relationship and if the guy wants something else, or something more, they leave.
A woman with healthy boundaries will not lose herself in a relationship, and will not allow her identity to be entirely contingent upon how he sees her. She will continue to maintain her own life outside of the relationship without giving up her friends, hobbies, or alone time. She won't abandon important parts of herself or her life for the sake of the relationship and if a guy wants something else or something more than she's willing to give, she'll leave.
CLICK BELOW TO THE NEXT PAGE…