Read the original batch of real sex stories
here
, the second saucy installment
here
, the third
here
, the fourth
here
, the fifth
here
, the sixth
here
, and the seventh
here
.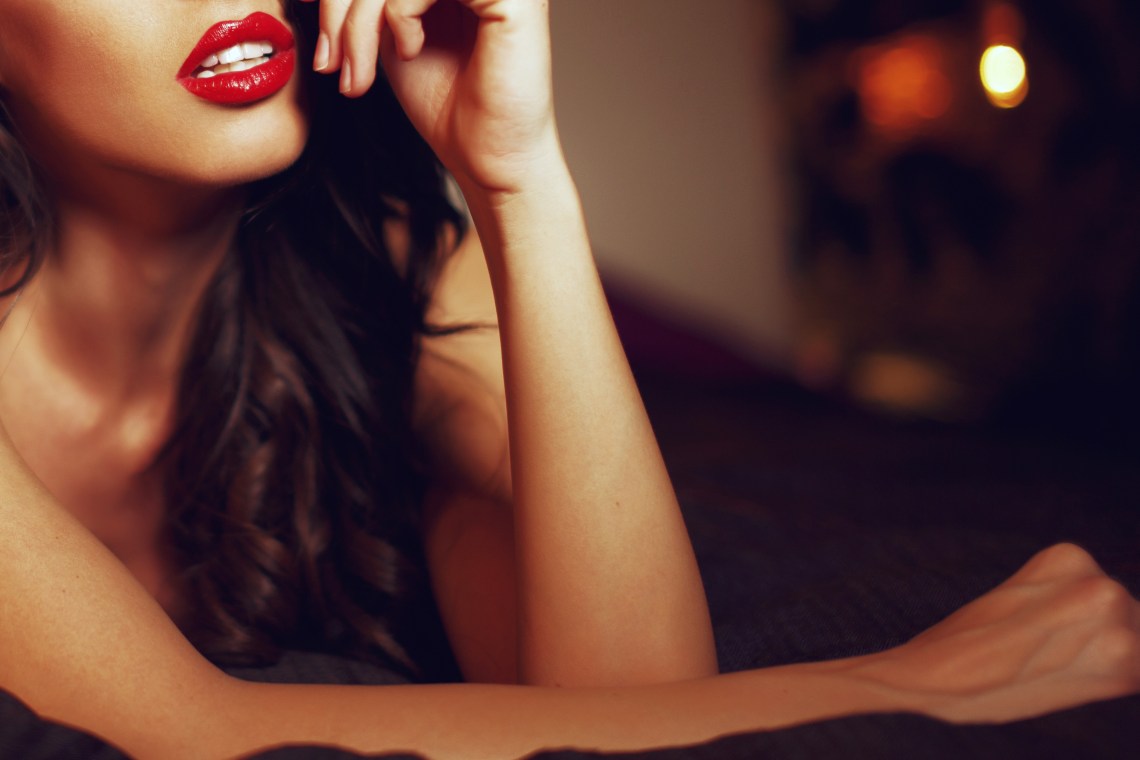 1. The hula girl who blew me (literally) away.
"I was the touristy guy sitting at a table for one on the deck of a restaurant at some cheesy hotel in Honolulu when my hula goddess took the stage. The way she swayed her hips and puckered up those dark pink lips, I was hypnotized immediately. She was fleshy in all the right places, but it was the way she moved that really got me. I stuck around after dinner and waited at the bar, figuring her shift had to end at some point.
Finally, around 10pm, she  headed to a back room and came out wearing these tight jeans that showed off her plump ass and a crop top that teased me with a sliver of stomach. I offered to buy her a drink and she replied that she'd love a vodka, but only up in my room. I couldn't believe my luck!
I led her upstairs by the hand, but we didn't even bother with the drinks. We got naked and I got to work, kissing every inch of her beautiful, voluptuous, tanned body. Her hair was long and sleek and soft and her nipples were these perfect little raisins begging me to suckle them. She went down on me like she wanted to suck it, badly, massaging my shaft and bopping her head up and down like a pro. Then she mounted me and started moving her torso, snake like, getting her hula groove on right on top of me. When she came, she screamed and grabbed her tits and the sight and sound of her orgasming was enough to push me over the edge. We came together, pretty much, which is rare with a stranger but the sex was that fucking good. I passed out right after and by the time I woke up, she was gone—and so was all the cash in my wallet. I didn't care, though. She worth every single pinched penny."
— Male, 30
2. Three's company in bed.
"When my husband told me he wanted a threesome, I was horrified at first. But then I actually started to think about it—I envisioned him having sex with another woman right in front of me—and, to my surprise, I got really aroused. Those naughty thoughts triggered some sensual place deep within that I didn't even know existed, and I knew there was no going back.
We found our first 'third' through Craigslist. She came over and we sat crossed legged on a blanket on the living room floor taking shots of tequila and playing Truth or Dare until we were all wasted and naked. I was staring at our guest's tits when she gave me the come-hither signal, and I crawled over on my hands and knees and started making out with her. Just kissing her and touching her naked body got me so wet and my husband obviously got hard watching. He was jerking off to the side until we invited him in on the action.
I made out with my husband a little and then I backed off so he could go at it with our new special friend. When I told him to eat her out, she spread her legs wide and I licked my fingers and started fingering my clit. Seeing him pleasure her right there in front of me was so incredibly sexy, I almost came. But I wanted to be fucked. I told my husband to lie back and the girl sat on his face and I sat on his dick. She climaxed first and hearing her scream like mad with satisfaction turned me on even more. My husband sat up a little and we held each other and he banged me harder and harder until I orgasmed. He pulled out right in time to squirt all over us both."
— Female, 28
3. The short skirted flirt.
"Last summer, every day for a week straight I ended up on the same subway car as this drop dead gorgeous girl. I could tell she was a model because she was so tall and thin and she looked like she'd stepped right off the cover of a fashion magazine. Friday of that week she finally met my gaze—she had one green eye and one grey—and I stared back at her, shamelessly undressing her with my eyes. As she stepped off the train a few minutes later, she handed me a little note with her name and number scribbled on it.
I texted her as soon as I was above ground and she replied with a naked photo, but not just any sexy shot—this was a professional, classy nude. Every fifteen minutes or so the rest of that day, my phone buzzed with another alert that led to another mind-blowing erotic shot. Around 3:15pm I couldn't take it any more, so I whacked off in the bathroom at work, thinking about banging the hell out of my subway seductress. Afterwards, I confessed what I'd done and begged her to join me for dinner that night. She accepted.
Halfway through our appetizers, she slid a note across the table. It said: 'bathroom in 30.' I popped a Viagra on the sly and at the designated time, she stood and I followed. One after the other, we slipped right past the bathroom attendant into the same stall, laughing like a couple of crazed horny college kids. Leaning back against the wall, She lifted her little skirt up and bit her lip like the little vixen she was. As I pulled my pants down she said 'no kissing on the lips,' so I went straight for her neck and started feeling up those perky A-cup breasts. We fucked standing up for at least 30 minutes. And then we fucked again back at her place, in the sex swing she had in the bedroom. I haven't seen her again since, but I relive that night every time I jerk it."
— Male, 32
4. The all-time sexiest snow bunny.
"My boyfriend and I were bored one night during the last big snow storm that hit the city, so we smoked a bowl, bundled up, and head outside to play around. The streets were empty and we were having a snowball fight in a little abandoned alley off the main road when I tripped and fell face first in a snowy embankment. My boyfriend collapsed on top of me and we started wrestling.
As we tumbled around, I could feel his dick stiffen through his pants and I suddenly wanted him—badly. 'Fuck me like a snow bunny,' I said, partly because I was high AF, and partly because I was so damn turned on. I shimmied my jeans down so my butt was buried in the snow and he whipped it out and stuck it inside me and pumped and pumped. The entire time, I kept whispering, 'I'm a cock hungry snow bunny! Fuck me!' My butt was numb by the time we were done but it was the hottest sex we'd had in a long time."
— Female, 25
5. Player got played.
"I have a go-to story that works like magic on random women I want to fuck. I tell them I'm about to get married in three weeks, and that their pussy is the last bit of freedom I'll ever taste if they'll just let me bury my face between their thighs and lick them to fulfillment. I've whispered some version of that line to a lot of women—in the backseat of taxicabs, across dinner tables, at weddings, and at overcrowded bars.
But a few months back I met up with this chick through Tinder and after I said my piece she stared straight back at me, totally unimpressed. 'I want you to fuck me,' she said, 'but don't bullshit me.' It was sexy to be called out like that. I was blindsided, and I got hard right there. We asked the bartender for the check and went straight back to her place. She was definitely the one in control, not me. She stripped (turns out she wasn't wearing a bra or panties) and shoved my head down between her legs and I licked her pussy like I'd promised until she came. Then I fucked her with every last drop of energy I had and she came again. Next morning, she climbed on top of me and we did it again. We're officially together now."
— Male, 27