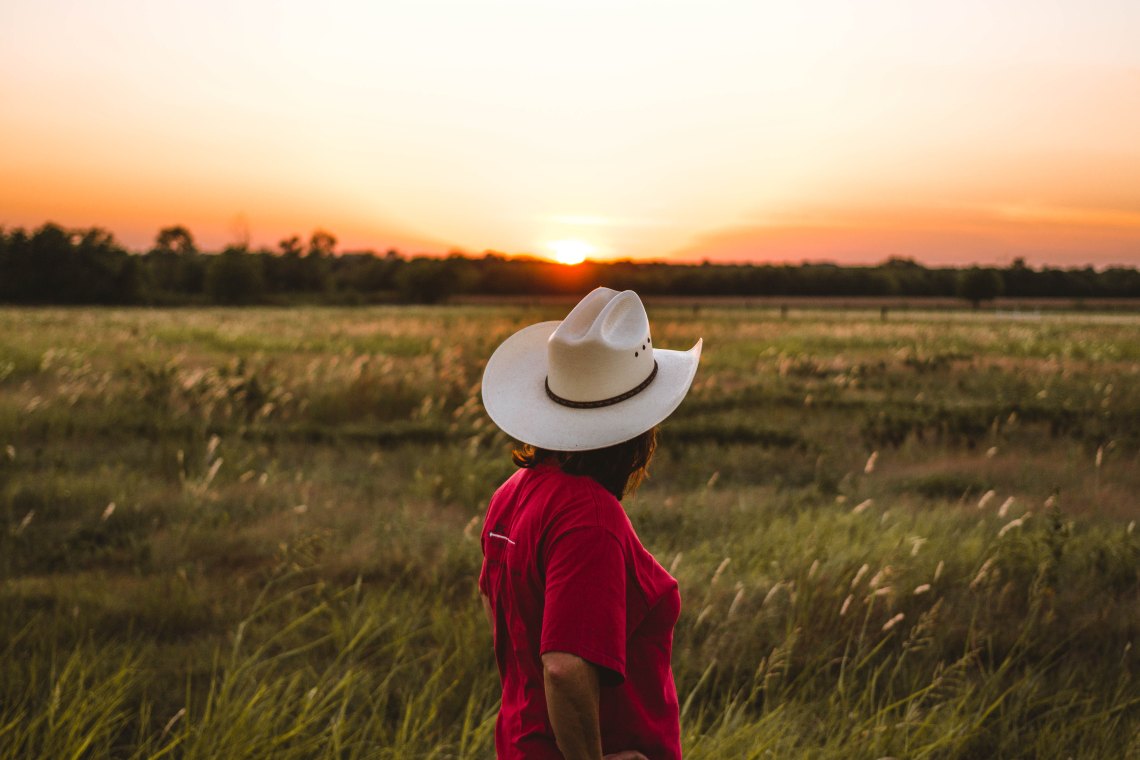 I'm a huge fan of up-and-coming artists, of underrated musicians, of singers/groups who are downright amazing, but, for whatever reason, haven't hit the top of the charts yet.
One of my favorite things is discovering new music before it gets huge, or hearing a song and thinking, 'damn, that's good,' months before it goes viral. And lately I've been messing around on Spotify, checking out new songs and stumbling across new artists – some you may not have even heard of!
So here's my mini list of country artists you need to check out right now. (And earn bragging rights with your friends when they get big!)
1. Emma White
Emma's song, "Overthink It" is crushing it on Spotify. She was also labeled one of Rolling Stone's "10 Country Artists You Need To Know" for October.
https://www.youtube.com/watch?v=hmEMPWFINC0&t=15s
"Sittin' at home on a Friday Night.
Checking my phone a million times.
Knowing you're somewhere doing the same.
Sick and tired of playing this guessing game."
Amen, sister.
2. Morgan Leigh Band
I got to see these guys perform at Moonshine Beach in San Diego and they rocked it. Their song, "Foolish" definitely goes straight to the heart if you've been dealing with the back-and-forth of a love that feels right, but also wrong.
"Don't go telling me you love me
only when I'm walking out the door
I got this feeling I can't shake
cause in the morning I was breaking down
When you said I'm foolish
I know your fooling around."
3. Carly Pearce
Okay, so maybe you've heard Carly's "Every Little Thing," the breakup song that makes you just want to curl into a ball and cry. But have you heard "Color"? This song, about falling into someone, and just makes your heart skip when you listen.
"You be the lines, I'll be the color
Just like the day and night need each other
Life ain't as great without the other
You be the lines, I'll be the color, oh."
So much yes.
4. James Barker Band
"Chills" has not only killed it on Spotify, but reached No.1 on Canada country radio and has been nominated for 5 Canadian Country Music Association Awards. Woo!
"These wheels can't spin fast enough
And I can't wait to see you light up
We've got all night girl, there ain't no rush
But my hearts racing just thinking 'bout
The way you look, the way I feel
The way you move me standing still
Say the word, you know I will
You know I will
'Cause I get chills."
Yep, makes the heart flutter.
5. Abbey Rowe
Love the sass and straight honesty in Abbey's "Miss Wannabe". It's a must-listen if your ex just got a rebound.
"She's a bottle of beer and I'm a glass of champagne
she's a fake a fake veneer and I'm the real damn thing…
…He's kissin' her but he's missin' me
a thin and pretty little miss wannabe."
You tell him, girl.
6. LANCO
Okay, maybe you've heard this adorable love story-song on the radio, "Greatest Love Story", but it's seriously too cute not to save to your playlist. So. many. feels.
"'Cause I was gonna be your forever
You were gonna be my wife
We didn't know any better
Didn't have a clue about life
But I was what you wanted you were what I needed
And we could meet in between
We were gonna be the greatest love story this town had ever seen."
7. Melanie Meriney
Loving Melanie's song, "Lifeboat," which just hit No. 2 on the UK's "Hot Disc Chart." So much truth here – sometimes we just can't quit the people who are bad for us, no matter how hard we try.
"When you
Show up at 2 AM on the front porch
Tasting like gin and I know what you're looking for
I should turn you away but I've just opened the door

And you fall and you're feeling like your head is reelin'
Your world is crashing all around and you're lost, missing her
And you're downing and this hurts
And you're feet are searching for solid ground
Here I am
Trying to keep you afloat
But you don't need a lover
You just need a lifeboat."
Ouch.
8. Blue Honey
This country/Indie (and married, how cute!) duo sings about the long-lasting, forever type of love that we all dream of in "Angels Come Home." So presh.
"Fight like lions and love like doves
Oh, oh, oh You and I are dangerous stuff
With heaven on our side
Baby you and I will
Fight the fires, swim the floods
I love you 'til the angels come home."
Awwwh.
9. LOCASH
This catchy tune, "Ring On Every Finger" is all about the crazy feeligns we get when we find someone who we just can't stop thinking about.
"I'll put on a ring on every finger
Just to show that I'm legit
Gonna try my last name on ya girl
Just to see if it fits
If I could baby I would marry you a million times,
Put a ring on every finger
Just to show the whole world that you are mine."
A girl can dream, right?
10. Payton Smith
I'm just swooning over the little scene Payton paints in the song, "Let Me Help You With That." So simple, yet so real.
"Saw you when you walked out of that door
of that save a lot small town grocery store
Shining in the summer sun
Both arms full

Your face lights up when you see mine
Doors unlock inside of my mind
As the cans slip of the bottom of that paper sack
I laugh and say
Let me help you with that."
Can these songs get any cuter?