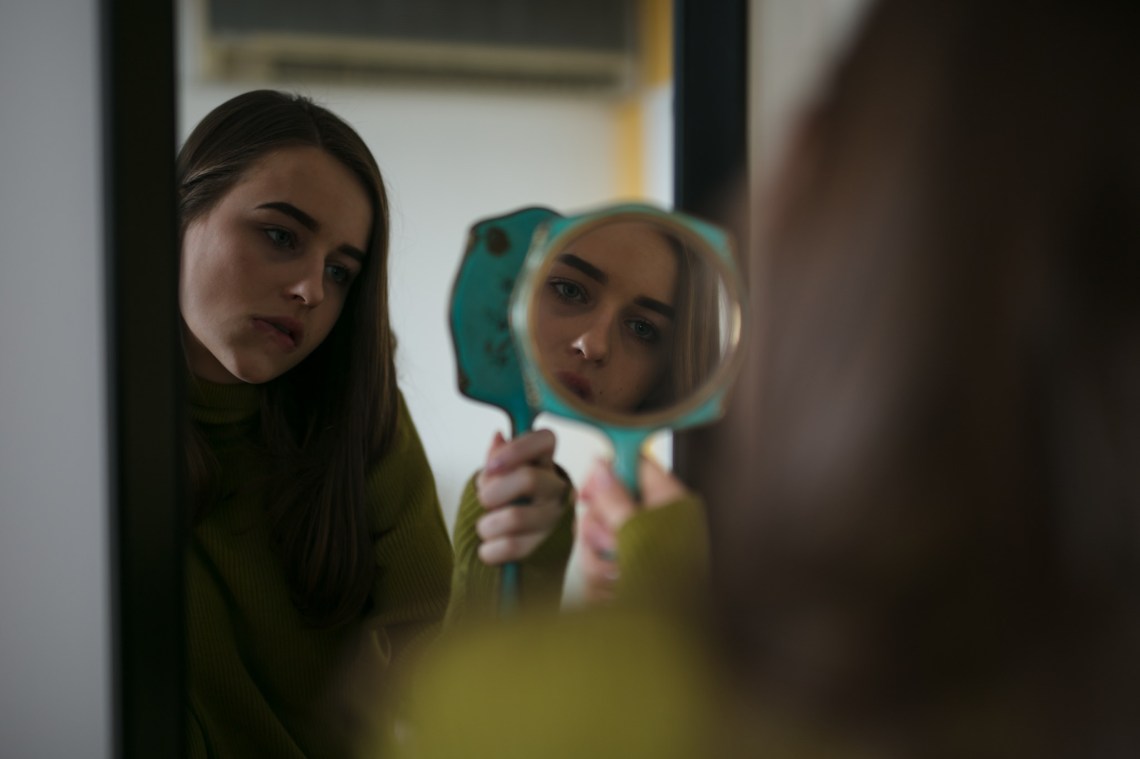 "Never apologize for being sensitive or emotional. It's a big heart and aren't afraid to let others see it. Showing your emotions is a sign of strength." – Brigitte Nicole
She's not afraid of telling you she likes you. As much as she fears it, she fears more not saying something.
She doesn't look at the way she feels as something that is clingy or too much. To her, it comes naturally.
She's been told she should be different. She should change. She should hide how she feels and not put it all out there. But being exactly how she is, is who she is to a core.
And she's not afraid to show you exactly that and exactly what she feels.
She's not afraid to say "I love you," even if you don't say it back.
She loves deeply not because she's desperate to be loved. She just isn't afraid to love.
She knows how to love even in those moments she's been met with heartbreak.
She considers it a weakness to hide how she feels, in a world that's told her to do just that. She hopes you feel the same way but she doesn't need you too.
She knows love isn't that which needs to be reciprocated but rather enough that you both can feel it.
Unrequited love is a life she knows but does not fear because she knows she's doing it right.
For she'd rather love someone too deeply and let them know it than fear never saying something at all.
She isn't afraid of intense feelings.
She lives for the eye contact that lasts a little too long. She lives for the hugs that linger. She lives for those moments where you just know something is there only none of you say it.
She's waiting for her time, not out of fear or trying to be coy. But she knows with confidence no matter how much time passes her feelings won't change. There is a confidence to that. 
And there's no pressure for her.
You won't have to wonder what she's thinking. You won't have to wonder if she'll answer your text or snap or like your insta. She feels no shame in answering too quickly or being the first like or view.
She won't lie to you. She won't make you question anything.
She knows dating is a game. A game that will never be won by those who choose to participate.
So she chooses not to play you or let you play her.
By not playing this game she's the one that always wins in the end.
She'll build you up just because she wants to. She'll give without expecting anything in return. You'll wonder her motives. You'll question her. Then you'll realize everything about her is genuine.
Yeah, she might come on too strong but it's better than being cold and guarded.
Yeah, she might make every move you're not supposed to but that's because she lives by her own agenda.
She'll be blunt and so honest you think she's trying to deceive you.
Be careful of girls like these. The ones that make every type of emotion look so easy.
The ones who don't fear people at their worst.
Next thing you know, it's 3 AM and you are telling her things you never told anyone. Next thing you know, she's seeing you in states your best friend hasn't. Next thing you know, you're having deep conversations about things that have only ever crossed your mind and never come out of your mouth.
Fear the day you trust a girl who feels too deeply.
But fear, even more, the day you realize you love her.
And you will fall for her.
And you'll realize this girl who was a little different came into your life and changed it ever so slightly, simply by showing you it's okay to feel things deeply.
Even the bad stuff.
And she'll see your worst. She'll see you break down in moments you consider yourself weak and she'll love you anyway.
And there will come a time where she trusts you enough to share everything in her past. And when she does, you'll realize it's not just love, she feels deeply but pain.
Tears will shed that she doesn't hold back and you'll see her in her most raw and honest state, telling you everything that's happened to her.
And you won't see her as ugly or vulnerable or too emotional or feeling things too deeply.
She'll open up to you and you'll understand everything about her. You'll respect her a little more than you did before. And you'll know in that moment, you've never seen someone so beautiful.
Because the girls who feel things deeply and aren't afraid to show it, know the power of every emotion.
Girls like these play their emotions like keys to a piano.
They aren't afraid of any feeling they have, in fact, they embrace even the bad things.
But girls like these, know how to change people through love. They know how to connect to people through pain.
They know vulnerability is not a sign of weakness but rather an essential moment that shows you exactly how much you trust someone.
These are the girls that change the type of game guys play by not playing one at all.
These are the girls who break through cold guarded hearts and through a simple touch and teach people to love again.
These are the girls who look fear in the eyes and smile with a coy look.
These are the girls who run through fire not fearing if they get burnt.
These are the girls who go for people who challenge them in such a way, it's the other people who change as a result.
These are the girls that turn boys into men and assholes not want to be anymore. 
These are the girls who know not everyone is what they appear to be.
The strongest girls will always be the ones who feel things the deepest because they aren't afraid to. For their greater fear is changing.
So to the girls whose fire burns a little too bright. The ones who are told they need to dim their light. Don't.
You are the ones that change people through everything you are and when you walk away, don't look back. Just know everyone you've crossed path with, you've left a burning trail never to be forgotten.