There is a theory that every season of American Horror Story is connected in some way, shape, or form. Fans have speculated that characters, subplots, and horrors are intertwined, whether it be in the same universe or a different one. It seems that the new anthology series, American Horror Stories, is tugging on our heartstrings and playing with that theory, and the recently released trailer from FX is giving us just enough mystery to suck us in with its potential.
We are back at the legendary Murder House, anticipating the horrors inside and out. What's going to happen now? Who will be inside? Any familiar faces? Oh, yes — and in comes a figure wearing a black latex suit unfolding their body from the ceiling and watching someone sleep. We see Billie Lourd doing some witchcraft ritual, bloody Pig Man, a group of kids playing with a Ouija board and also curiously creaking down the steps to the infamous Murder House basement. We hear John Carroll Lynch (who played Twisty the Clown and John Wayne Gacy in previous seasons) say, "It's a cinematic experience" just before Naomi Grossman (who played Pepper in previous seasons) yells to the crowd in a drive-in theater, "Don't look!"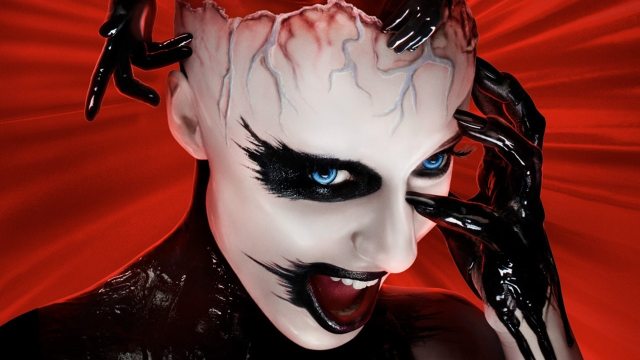 With Matt Bomer saying, "There are hundreds of spirits in this place. Most of them are not very nice," we start to get a grasp of what to expect in this series. There are flashes of Easter eggs we all recognize: the black latex suit, snakes (this could be a nod to Coven and Freak Show), the study in Murder House where Dr. Harmon did his sessions, witchcraft, the Devil, and two people in a bathtub laying the same way Tate and Violet were when Violet killed herself in Murder House, in a bathroom that looks quite similar to the one in the Coven house. 
What stood out to me the most was Kaia Gerber's character strolling down the hallway, twirling a pocketknife and then later on in the trailer saying, "There are so many wonderful ways to make people suffer." Interesting take, Kaia. 
This twisted new anthology series is bringing in some familiar faces, including Matt Bomer (who appeared season 5, AHS: Hotel), Naomi Grossman (who starred in the Asylum and Freak Show seasons), Billie Lourd (who starred in the Cult, Apocalypse, and 1984 seasons), and John Carroll Lynch (who appeared in Freak Show and Cult). We're also being introduced to some new characters: Kaia Gerber, Paris Jackson, and even Danny Trejo, who is playing a murderous Santa Claus. (This goes back to Asylum.) This new series also invites Aaron Tveit from Les Misérables, Charles Melton from Riverdale, Kevin McHale from Glee, and Madison Bailey from Outerbanks.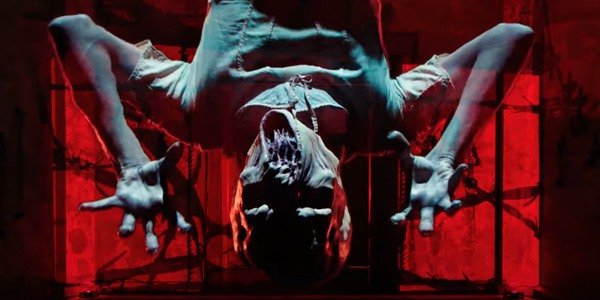 Whatever is going to happen in this new, twisted anthology will happen, and we are beyond ready. As Sierra McCormick's character puts it at the beginning of the trailer, it's going to be "Amityville Horror on crystal meth." 
We might be getting some horrors we aren't expecting. Or maybe our expectations will be exceeded and we'll get everything for which we've been waiting and asking. Each episode is a standalone, with its own story and characters and horrors. However, when you watch this trailer, you'll see that there are nudges to past seasons, like locations and certain characters (Pig Man and Santa, for example). With every new season of American Horror Story, viewers look for specific references to other seasons, characters, and plots. We want it to connect, and we like to think it does. I'd like to think that American Horror Stories is going to give us that eerie and unsettling — yet familiar — homecoming we've all been wanting. 
Watch American Horror Stories, streaming July 15th, exclusively on FX on Hulu.