With their energy, their personalities, and their advice and skills in fashion and culture and cooking and beauty and interior design, the Fab 5 have taken over the world. Queer Eye is one of those shows that will make you cry and desperately want a makeover. It's one of those shows that inspires you and motivates you and challenges you to embrace what you got. The Fab 5 want people to better themselves, that's all.
With two seasons under the belt, the Fab 5 have transformed a number of men. But now, with season 3 on Netflix, we're introduced to some women this time.
So what's Tan saying to these young girls and moms and grandmas? What clothing is he recommending?
1. A pair of nude heels.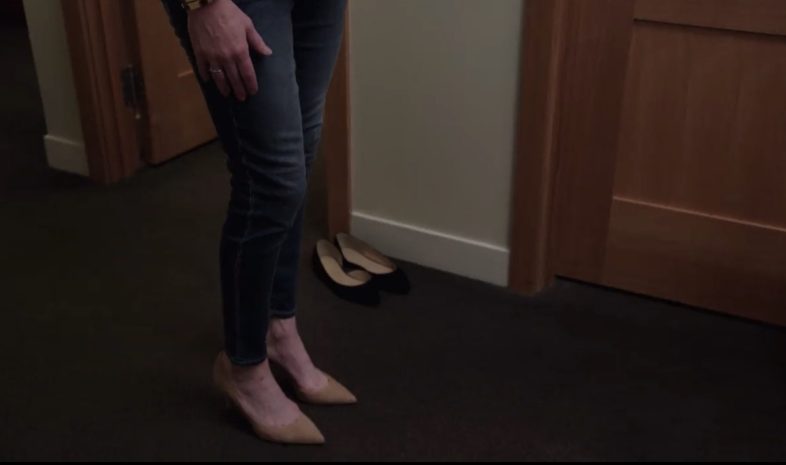 When you find a pair of heels that is fitting and comfortable, they make you feel more confident. It forces you to stand up taller with your chest out and your head high. Heels are empowering. If you want to wear em, wear em proud and let yourself be confident.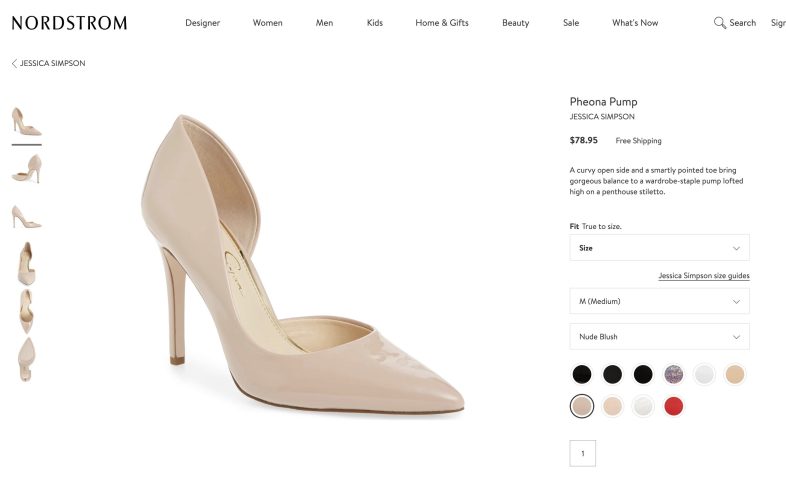 A nude heel is a classic and definitely a staple piece for your wardrobe. It's the perfect addition to a fancier outfit, but also great if you want to dress up a pair of jeans and a simple top. You can find nude heels anywhere, depending on your preference for the toe shape and heel size, but these pumps can be found at Nordstrom (and yes, they even come in different colors).
2. A sleeveless blouse.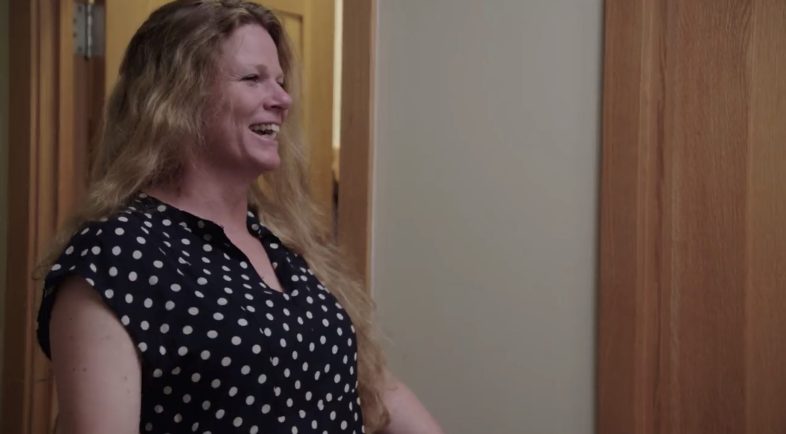 There's something about a flowy top that just feels so right. Maybe because it's a looser fit and that's comfortable, or maybe because the design of the top varies from prints to patterns to colors, or maybe because it's classy but still teases a little something something. Whatever the case – it's a top you need in your closet.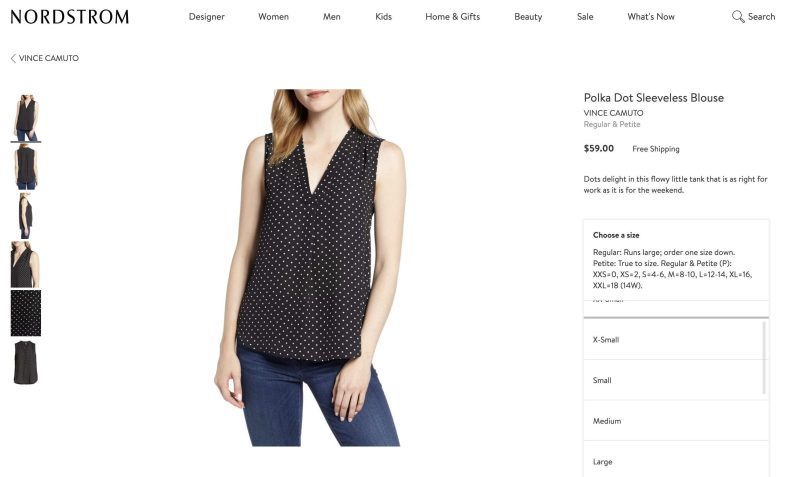 You can find a top like this almost anywhere (Amazon, Nordstrom, or Anthropologie) but this sleeveless blouse is from Nordstrom. They offer similar tops in different sizes and with different prints. It gives a little bit of femininity to your wardrobe (if that's what you're looking for!) and it's simple enough that it can be paired with jeans, dress pants, and maybe even a skirt (if you do it right).
3. A pair of jeans…but with a tapered leg.
Finding the perfect pair of jeans can be really hard. You're working with your body (waist, hips, thighs, butt) and your style preference (flare, skinny, straight, wide-leg, etc.). When you do find the perfect pair, it's like magic. If you're on the hunt for the perfect pair of jeans, be sure to look for more of a tapered leg.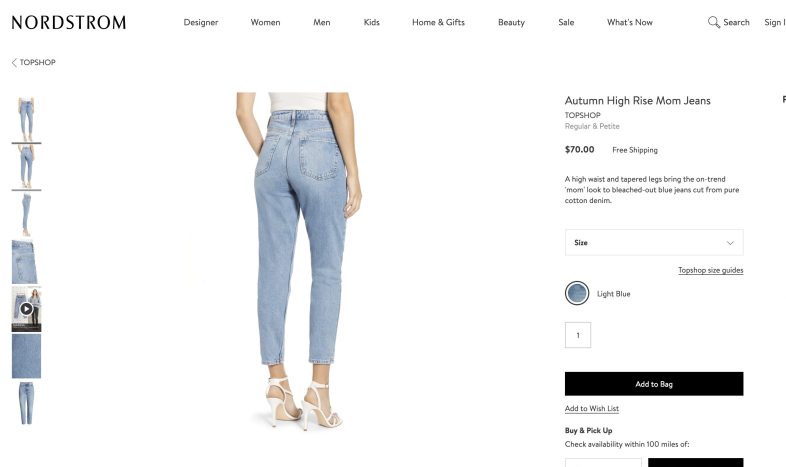 If you're looking for jeans with more of a classic look, something that goes well with whatever casual outfit you're wearing that day, look for a pair with tapered bottoms around the ankle. This type of jean from Nordstrom makes your legs look longer and like you've put in an effort into your outfit for the day (even if you haven't, and that's okay! Fake it till you make it).
4. A little black dress.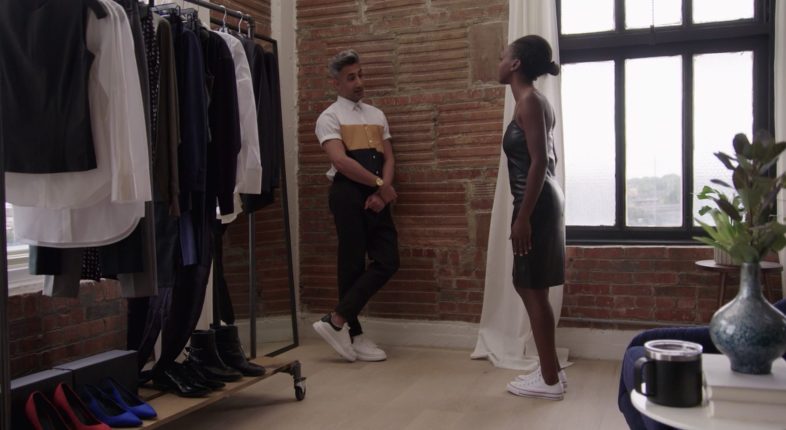 Your clothing doesn't need to fit the specific looks of masculine and feminine. If you're trying to figure things out, look for a simple black dress. You can style it up with a pair of heels or booties or dress it down with some Converse or Vans. Whatever makes you feel your best self, your fiercest, funnest, wildest self – a black dress can get you there.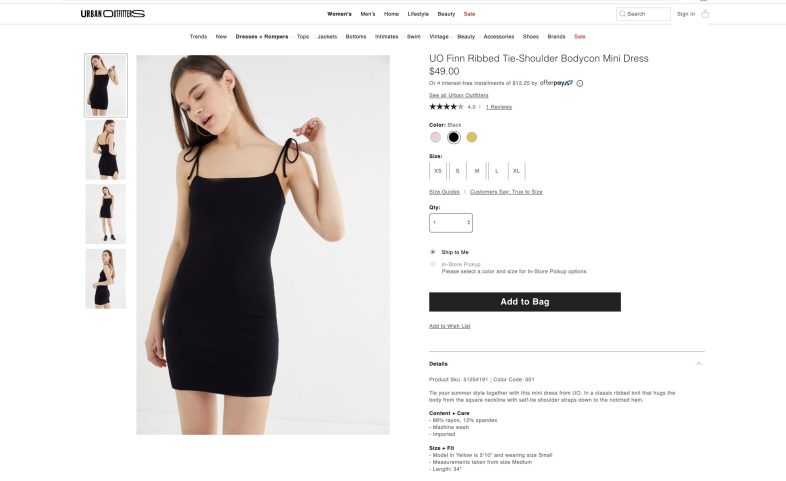 Little black dresses are sleek and simple and that's why they're loved so much. They're classic! There's so many variations of sleeve length, body length, fabric type, and more. This mini dress was from Urban Outfitters, but you can find similar black dresses pretty much anywhere, honestly.
Tan France knows how to give recommendations and advice, but the best piece of advice? Get everything! …And with that, I mean, invest in an online stylist. There are plenty of online services that offer "online shoppers" who send you clothing that curates who you are, with your style preferences and everything. You are able to try on the pieces at home, send back the ones that you don't love and keep the ones you do love. If you don't have time to shop, invest in a personal stylist from Trunk Club. They curate styles and outfits for women and men!
As for Tan's little fashion do's and don'ts?
No capri pants. Ever.
French Tuck. Who doesn't love a good French Tuck?
Show off the body you got. Long legs? Wide hips? Smaller boobs or bigger boobs? Any and all curves? Amazing! Show them off! Tan doesn't want you to dress in clothes that hide your features. He knows which pieces of clothing will highlight the best parts of you. If you want to hide certain areas on your body, that's fine, but do it right! Dress yourself in a way that makes you feel your best. You want to feel sexy and you want to feel confident, remember? That's what fashion is for.