Fyre Festival was supposed to be the most exclusive and incredible music festival the world has ever seen, featuring private jets, white sand beaches and performances from Blink 182, Kanye West, Major Lazer, Discourse, and many more top-tier artists on a private island in the Bahamas. The festival was supposed to be held on two weekends in April and May 2017, but what ended up happening was a complete disaster — no musical acts, no private jets, and in fact hardly enough water for the paying customers that arrived.
In January 2019, Netflix and Hulu both released documentaries about the ill-fated Fyre Festival. You can watch the trailers for each below. Both documentaries are awesome in their own right, and you should really see both of them to get a complete picture of the festival.
FYRE: The Greatest Party That Never Happened (streaming on Netflix)
FYRE FRAUD: A Hulu Original Documentary
https://www.youtube.com/watch?v=ljkaq_he-BU
In any case, both The Greatest Party That Never Happened and Fyre Fraud reveal a lot of juicy bombs about what really happened at Fyre Festival.
The Juicy Details of Fyre Festival
— Billy McFarland, the founder of Fyre, explained the festival's business purpose to a group of models like this: "We're selling a pipe dream to your average loser." Ja Rule reportedly voiced approval of this message.
— People that worked for Billy wondered if he was a genius or a madman because of his inability to see the reality of the situation.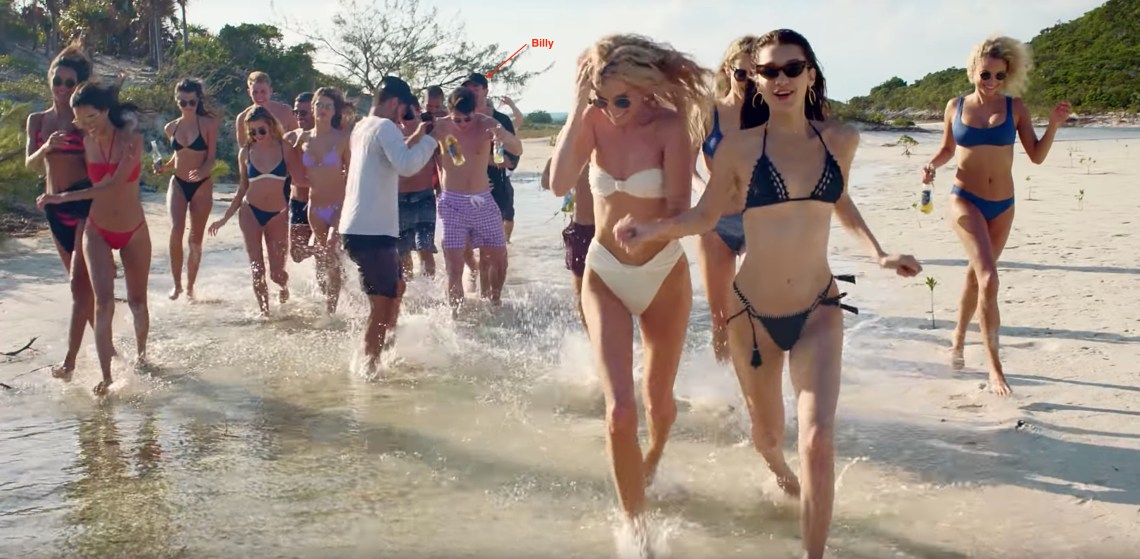 — During the filming of the infamous Fyre Festival promotional video, the Fyre team, especially Billy and Ja Rule, were partying and drinking nonstop. In the words of video director Brett Kincaid: "It was them partying with talent that didn't really know what they were there to do."
— Fun fact: Billy got bitten in the balls by a pig during the video's filming. All the models there laughed at him afterwards.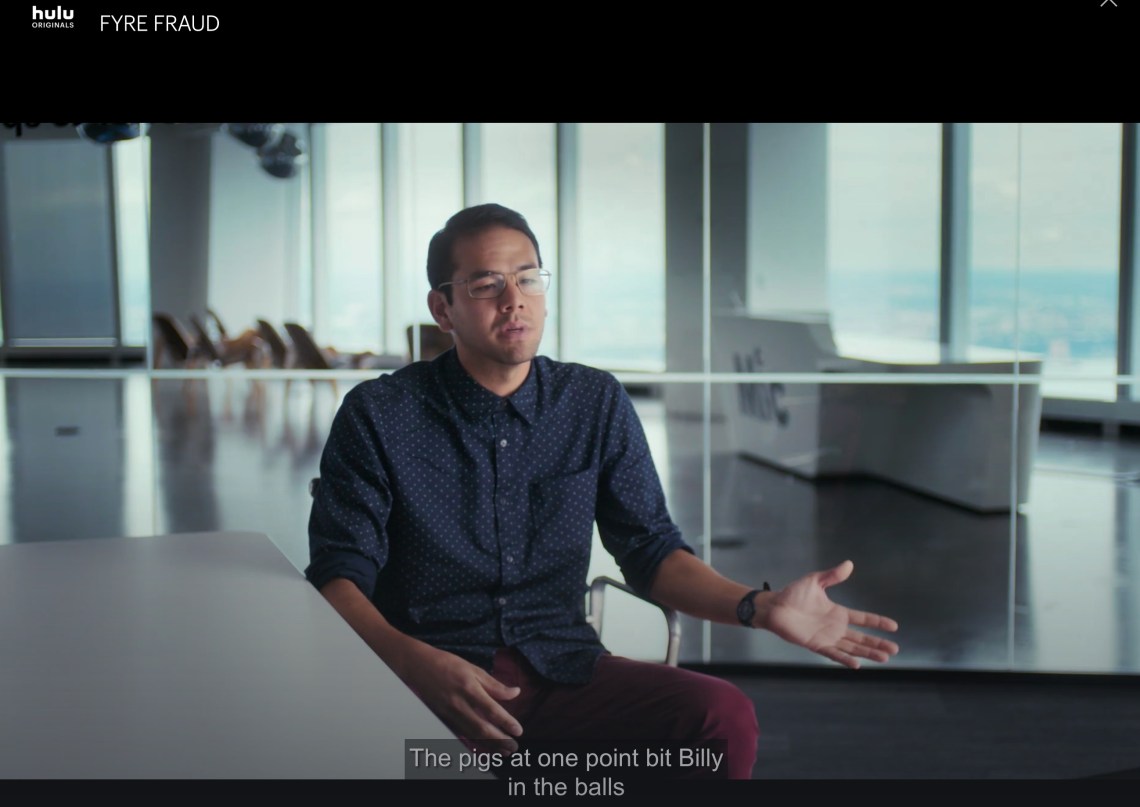 — The Fyre promotional video promised the event would be on Pablo Escobar's private island that Billy said he owned. Billy did not own the island and Fyre Festival did not happen on a private island. Instead, Fyre Festival took place at Roker Point in the Exuma district of the Bahamas, which is not private at all and is a paved parking lot rather than an island. It was walking distance to Sandals Emerald Bay.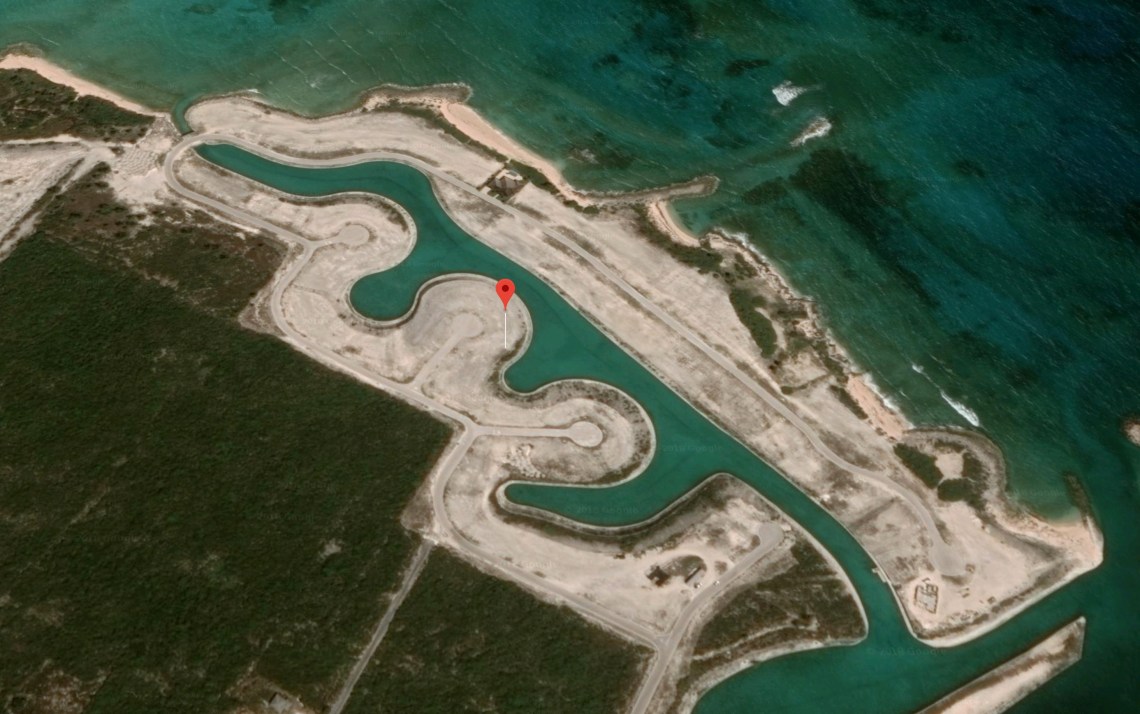 — It also promised private planes to bring Fyre guests to the island. What Fyre guests received instead were old Boeing 737 planes with seats and even windows that were falling apart. However, the outside of the plane was painted to say "Fyre Festival," so they at least got that marketing part right! When guests arrived, they were transported to the spot in old yellow school buses.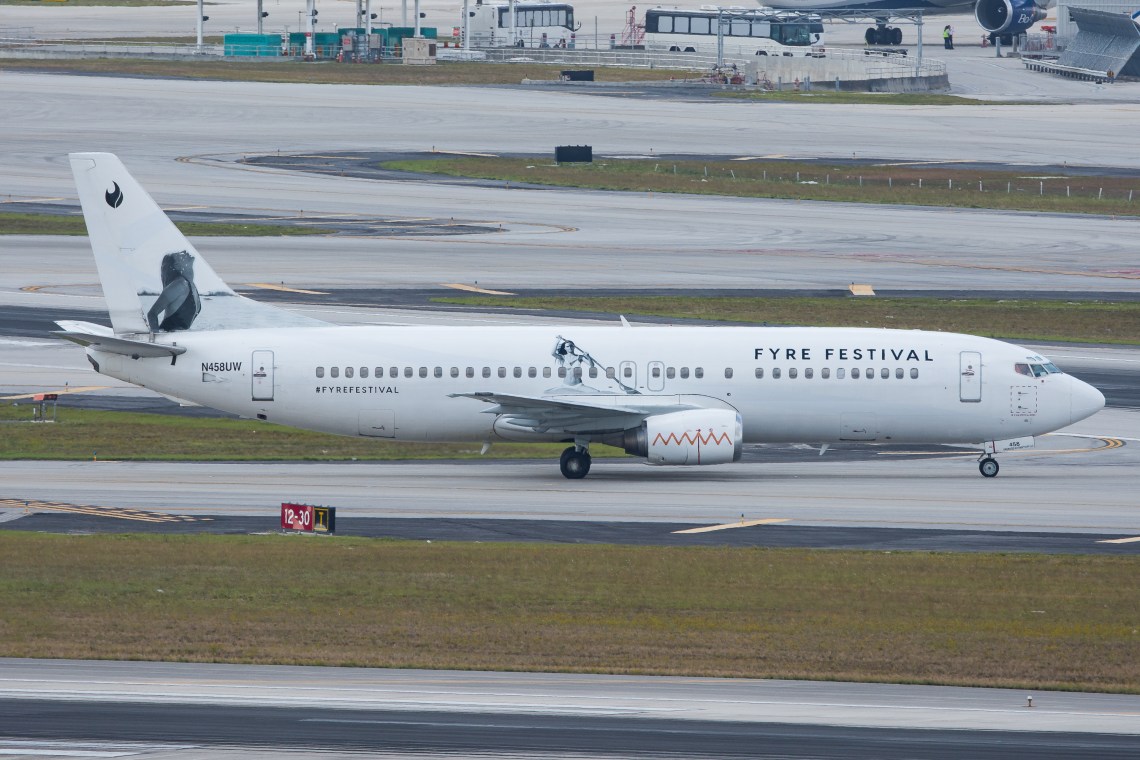 — Grant Margolin, the Chief Marketing Officer of Fyre Festival, wrote a 1,000-word email about how the promotional video should be scored. You can read it here. Keep in mind this is what the executive team was doing instead of actually planning the festival.
— What was the relationship between Billy McFarland and Grant Margolin like? Emily Boehm, a former employee of McFarland, explains the dynamic between McFarland and Margolin with the perfect simile from television: "It was like The Office, except with no redeeming qualities. Billy was Michael Scott. Grant was Dwight."
— Billy hired Keith van der Linde, a self-trained pilot (yes, you read that right: a self-trained pilot), to help organize the event. Keith said there was no way they could fit over 1,000 people on the "island." So Keith suggested to the Fyre team that they use a cruise ship to accommodate the guests and provide sleeping quarters. Keith was fired for proposing this idea. This little tidbit is particularly interesting because perhaps if they had let people sleep in the cruise ship, the festival would have not been such a massive disaster!
— Billy didn't even plan for bathrooms properly. Jake Horowitz explains: "There was an urgent email about the bathrooms that instead of having these luxurious bathrooms, they were going to have to ship in Port-A-Potties. There's this great email that I love that quotes, 'Well, nobody's eating, so nobody's pooping.'"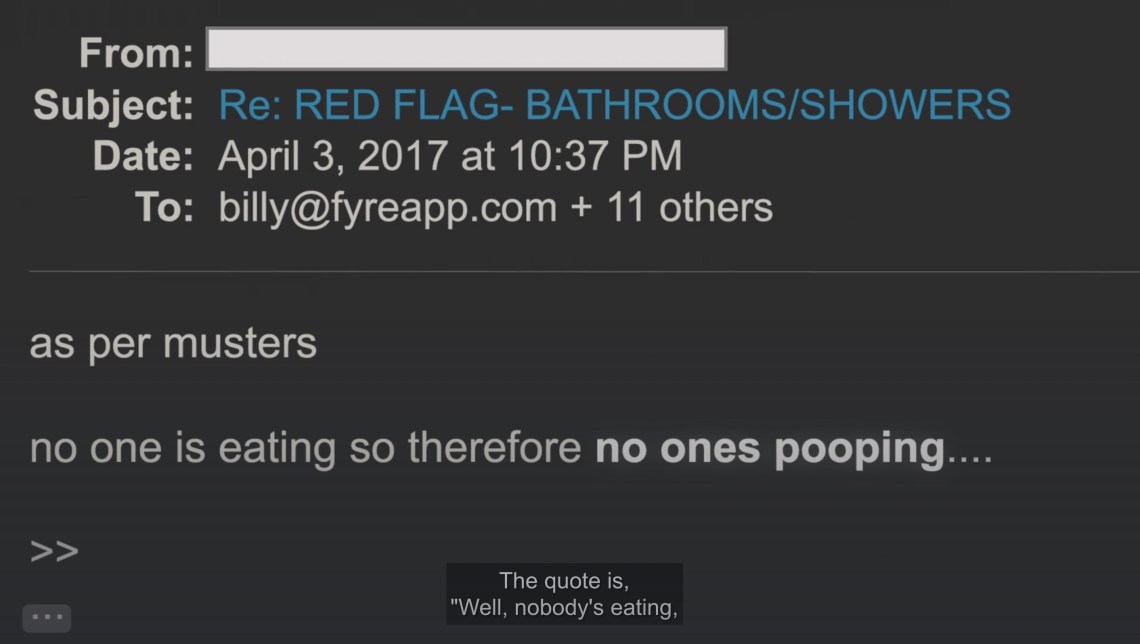 — You can read more about leaked internal emails from the festival here, including all the details of the bathroom fiasco.
— Aubrey McClendon at one point invested $500,000 into McFarland. Who is Aubrey McClendon? Aubrey was one of the wealthiest energy tycoons in America until he was indicted by a federal grand jury for illegal business practices. The day after Aubrey was indicted? Aubrey's car drove over 70 miles per hour into a concrete wall and he died. Crazy, right? Add to the craziness the police could not rule this a suicide, so it's technically on the books as an accident? Right, what? (The Hulu documentary explores this relationship, while the Netflix one never mentions it.)
— Fyre Festival was in millions and millions of debt from the start with massive interest rates. Despite all the debt, McFarland became preoccupied with the idea of having a pirate ship docked somewhere. Horowitz describes it like this: "Despite all the warning signs, as even the most basic things just can't come together, Billy becomes obsessed with an idea of bringing a pirate ship to the Bahamas. The team is really against the idea, but Billy is so obsessed with it that they go through the process of trying to find it anyway."
Fyre Festival and Social Media
— The social media firm behind the Fyre Festival marketing and Instagram was Jerry Media, an agency that was spun off from the Fuck Jerry meme account.
— Here's a list of just some of the major models associated with Fyre Festival marketing: Bella Hadid, Emily Ratajkowski, Hailey Baldwin, Elsa Hosk, Lais Ribeiro, Rose Bertram, Giselle Oliveira, Kendall Jenner, and Chanel Iman. Keep in mind, though, that over 200 influencers promoted Fyre Festival!
— Kendall Jenner was paid $250,000 for one post about Fyre Festival on Instagram, according to reporter Gabrielle Bluestone. The money was sent via wire transfer. This is what her post looked like: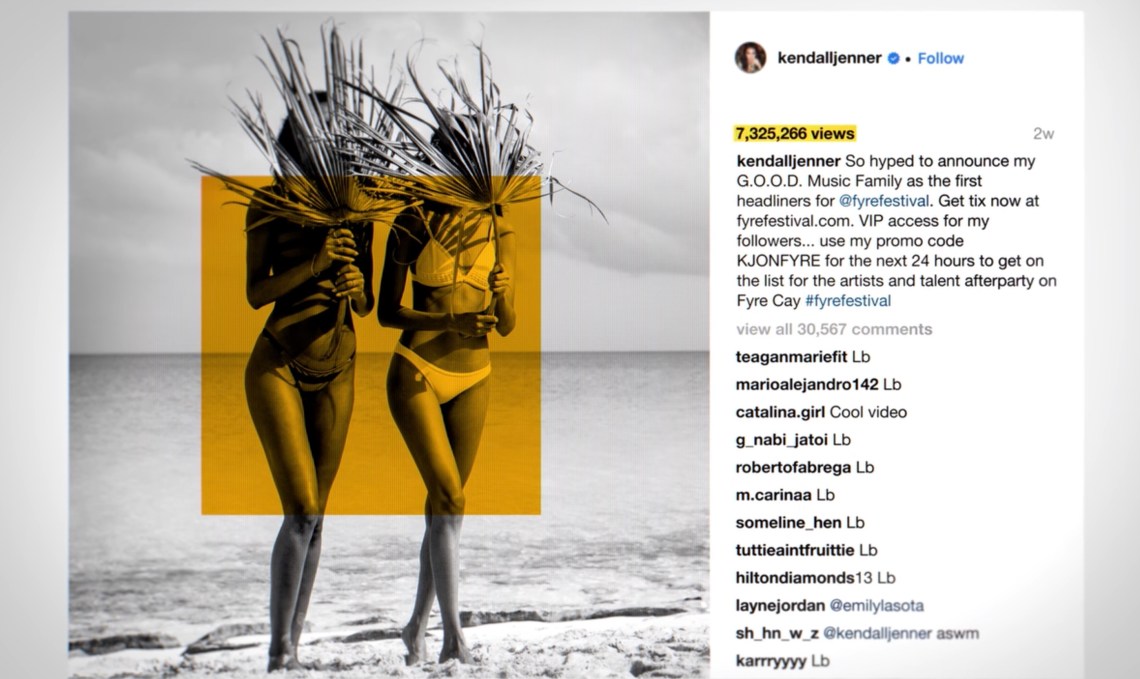 — Did Jerry Media know the event was going be such a catastrophe? In the Netflix documentary, the viewer is led to believe that Jerry Media did not know. In the Hulu documentary, Oren Aks, a former employee of Jerry Media, says that Jerry Media did know.
Jerry Media says that if you're hired to do a commercial for BMW and the car dosen't work, you can't blame the marketing agency.
Oren Aks says that Jerry Media intentionally ignored red flags.
Fyre Festival Aftermath
— After the catastrophe of the event, Ja Rule said what they did was "not fraud. That is, uh…I would call that…false advertising"—which is just a type of fraud, Ja Rule.
— Grant Margolin was hit with a $35,000 penalty and for the next seven years can't serve as a director or executive at any company.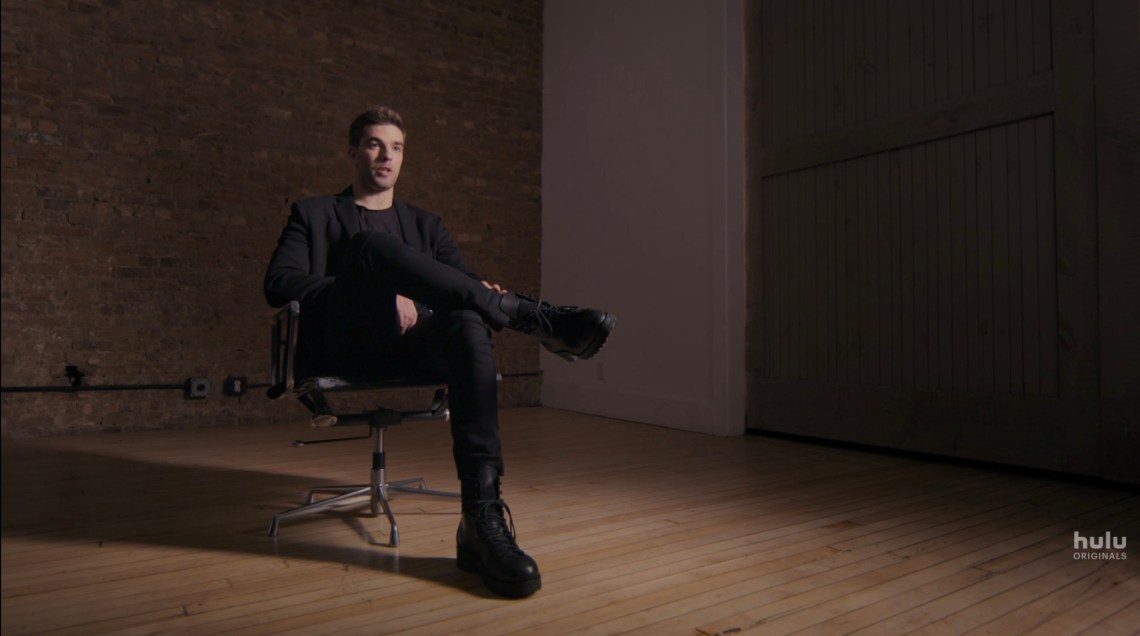 — In the Hulu documentary of Fyre fest, there is an original interview with Billy McFarland. The Netflix one dosen't have one. The reason? According to The Ringer, Hulu paid Billy for the interview and Netflix refused to pay him.
— One of the saddest stories is that of Maryann Rolle, a local that owed other locals over $50,000 for their work at Fyre Festival, and because Frye Festival never paid a lot of their bills, she had to pay them back out of pocket. She is featured in the Netflix documentary, and after people heard her story, they started a GoFundMe to insure she got paid back.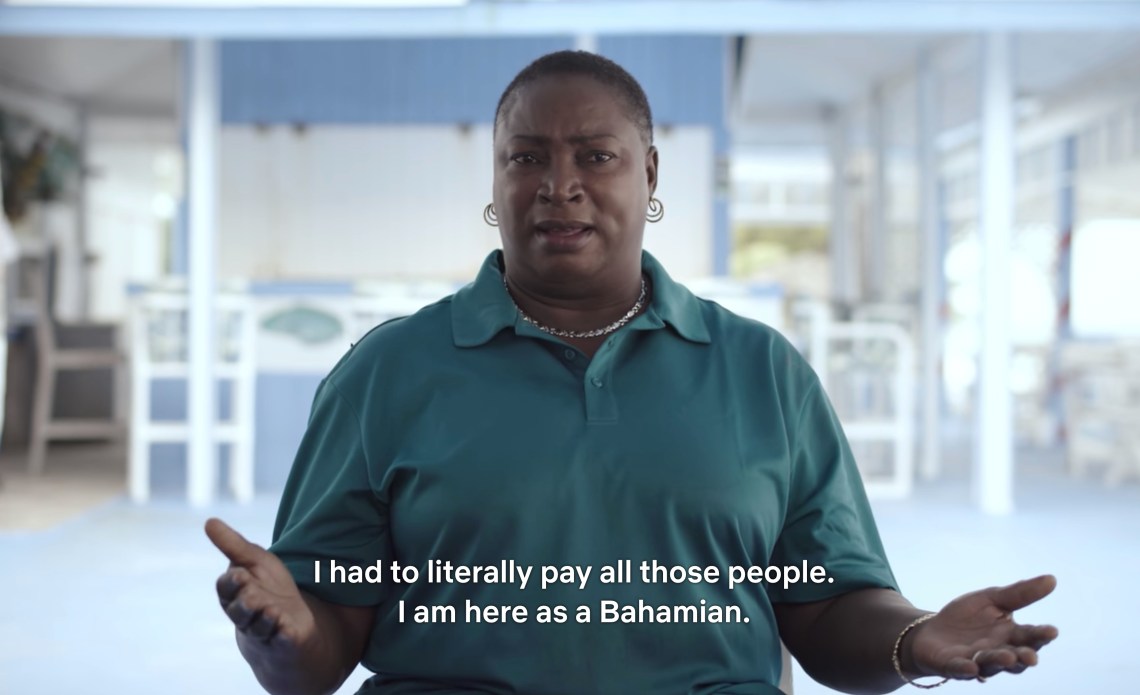 — Billy was sentenced to six years in a federal prison for two counts of wire fraud. The Manhattan U.S. Attorney's Office wanted to sentence him for 20 years. But! Billy's lawyers successfully argued Billy had an "untreated mental illness," so he only got six years.
— Where is Billy in prison? He's apparently in this medium-security prison in  Otisville, New York. According to the Hulu documentary, McFarland spends his days in prison teaching fellow inmates about musical entrepreneurship.
— Despite being in prison, Billy is still dating his girlfriend Anastasia Eremenko, a model. She says in the Hulu documentary: "When Billy and I met, it was destiny. It was love. I don't know how to explain it. I never had this kind of connection. But he drew my connection just with my energy." She is still standing by him and talks to him through collect calls he makes from prison.
— Some people close to Billy believe when he is released from prison he will begin some kind of huge scam again.