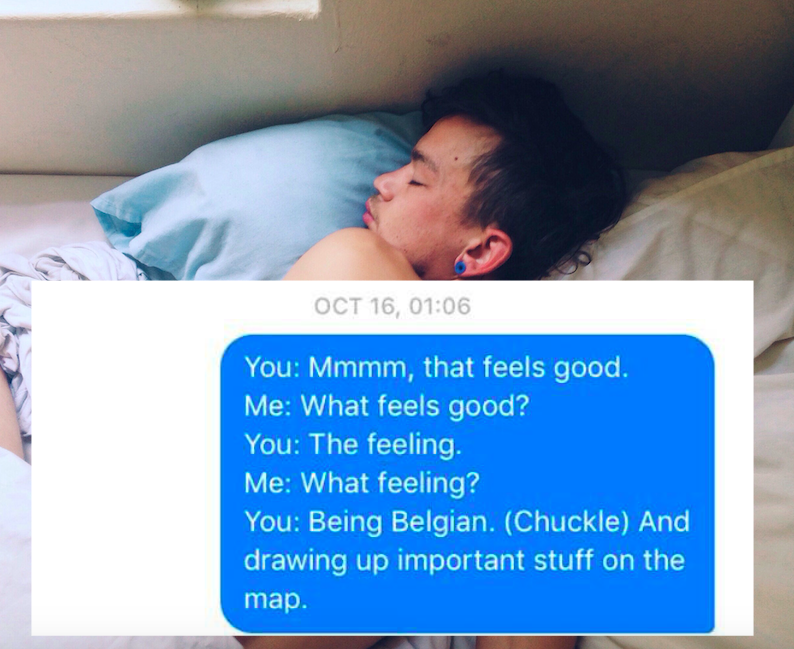 Most of us probably talk in our sleep every once in a while, but once you have a long-term partner you are cursed with someone who might actually overhear the shit you say at night.
This wife never wanted to forget the hilariously bizarre stuff her husband spits out at night, so she texts it all to him.
You can't make this stuff up.
1.
2.
3.
4.
5.
6.
7.
8.
9.
10.
11.
LOL. I wonder if this husband remembers any of these dreams?