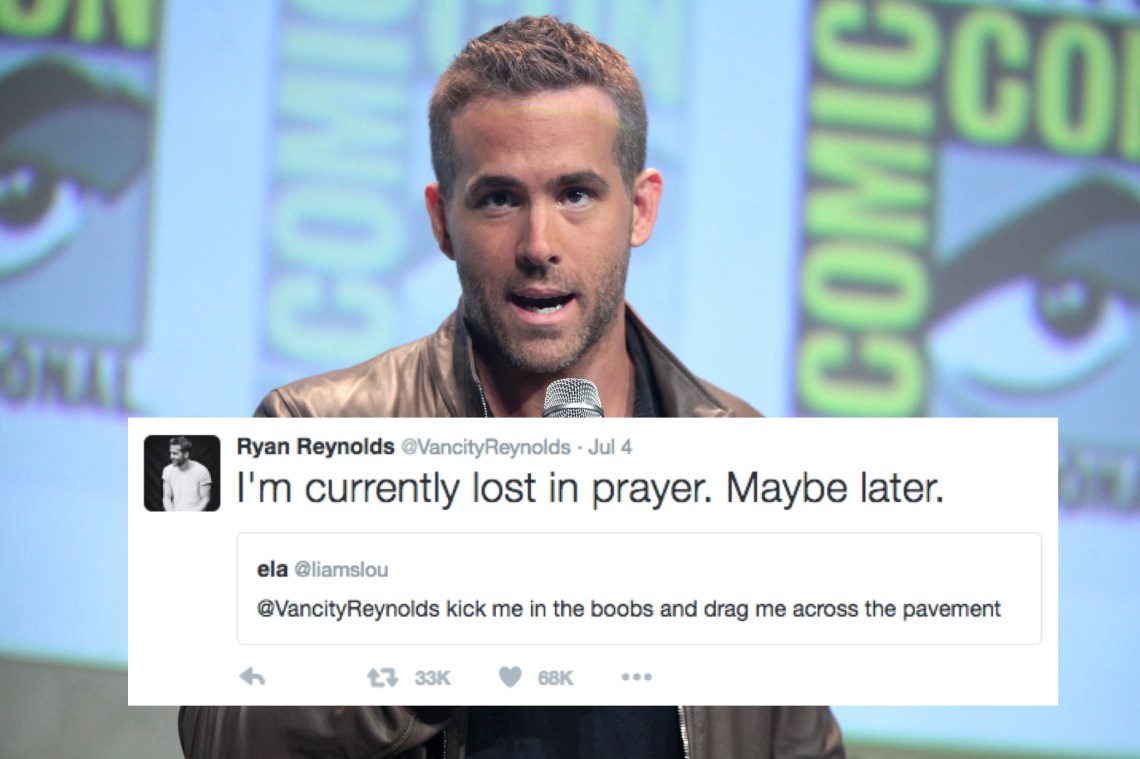 Ryan Reynolds is a Canadian actor who has appeared in numerous well-known films like Van Wilder, X-Men Origins: Wolverine, and Deadpool. But we're not here to talk about that today.
Apparently Mr. Reynolds receives numerous requests for sex on social media. His Twitter is flooded by people who just want him to perform some sort of (usually brutal) sex on their body. It's actually kinda graphic.
But here's the thing, Ryan Reynolds actually replies to MANY of these requests, and his responses are hilarious:
Like, I would have no idea how to respond to these things!
Is this his way of telling people to f*ck off?
Or is he just that funny?
He just has an amazing sense of humor about this weird stuff.
Like, seriously, these are so hilarious. Also people on Twitter have some major thirst, apparently.