Is there anyone in the world anymore that doesn't have a weird Uber story? I'll never forget the day my driver told me he thought he was probably a sociopath. It was… interesting at best.
But Twitter user @decentbirthday's story's wild on a whole new level — when he was waiting for his Uber, he noticed something looked kind of off.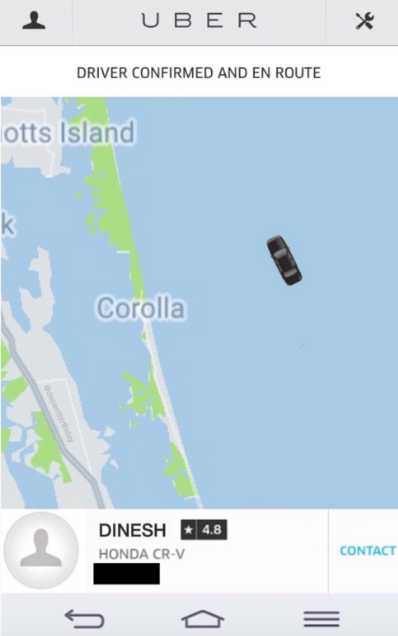 Like, very off.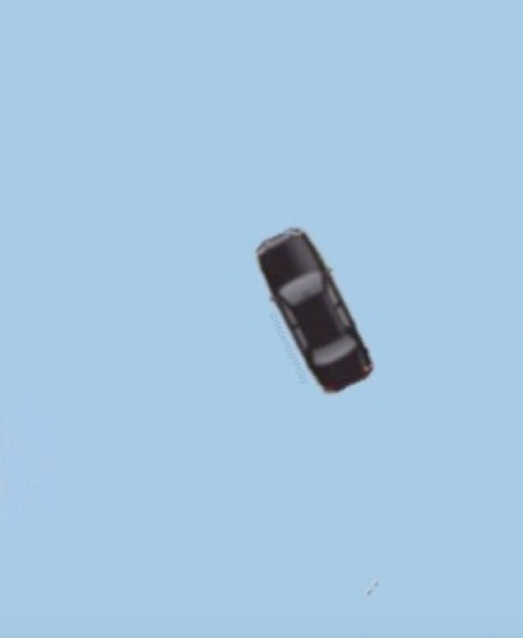 What are you doing in the middle of the water, sir?
He decided to check up on his driver, Dinesh, just in case.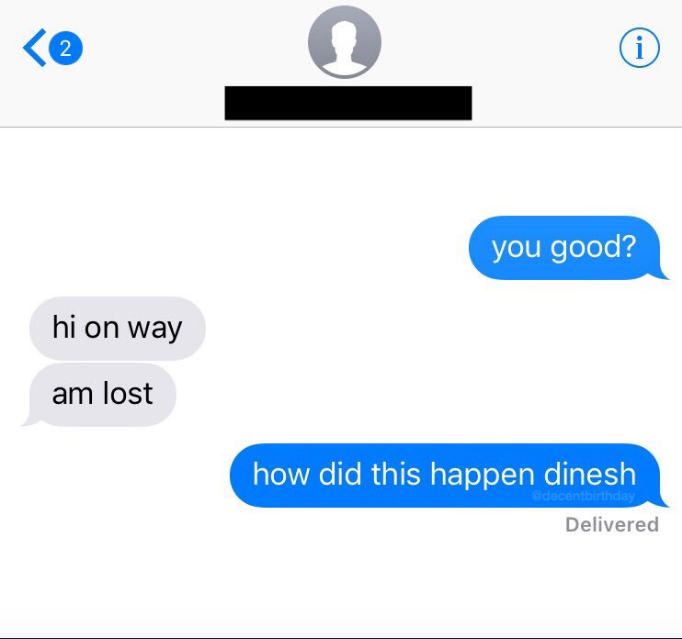 LOL.
He posted about it to Twitter and people couldn't get over the jokes.
https://twitter.com/fakeGAINER/status/890077689163526145
*dropping off his current fair? pic.twitter.com/hB7ZHVLQSM

— 💩 s̾i̾r̾ l̾u̾r̾p̾e̾e̾ 💩 (@Lurpee) July 26, 2017
https://twitter.com/raphablueberry/status/890321889108873216
Me: Yo Dinesh you here

Dinesh: Yea am outside

(Goes outside)

Me …. Tf man, points for making it to my house this time your improving. pic.twitter.com/8m6Q4u6geY

— Espada_dior (@Rayarkham) July 26, 2017
Whole new meaning to uber pool

— universal soldier (@lxwarr30) July 26, 2017
How did this happen, Dinesh?