If the name "Christian Mothers Against Masturbation" didn't tip you off, the absurdity of this page's mission (eliminating masturbation through threats of hellfire) are downright hilarious. Read the 14 most ridiculous posts below.
1.
2.
3.
4.
5.
6.
7.
8.
9.
10.
11.

12.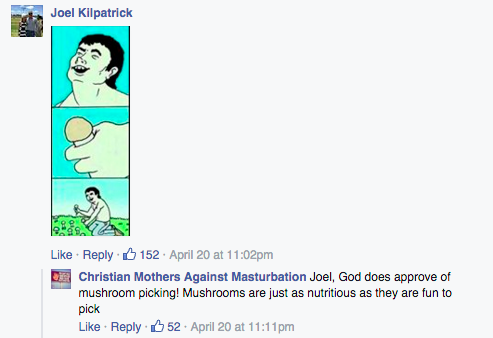 13.

14.

In actuality, masturbation is considered by almost all health practitioners to do healthy and a good exercise of sexual wellness. Soooooo.
I can't tell if this is really clever satire or just a collection of people with way too much times on their hands.