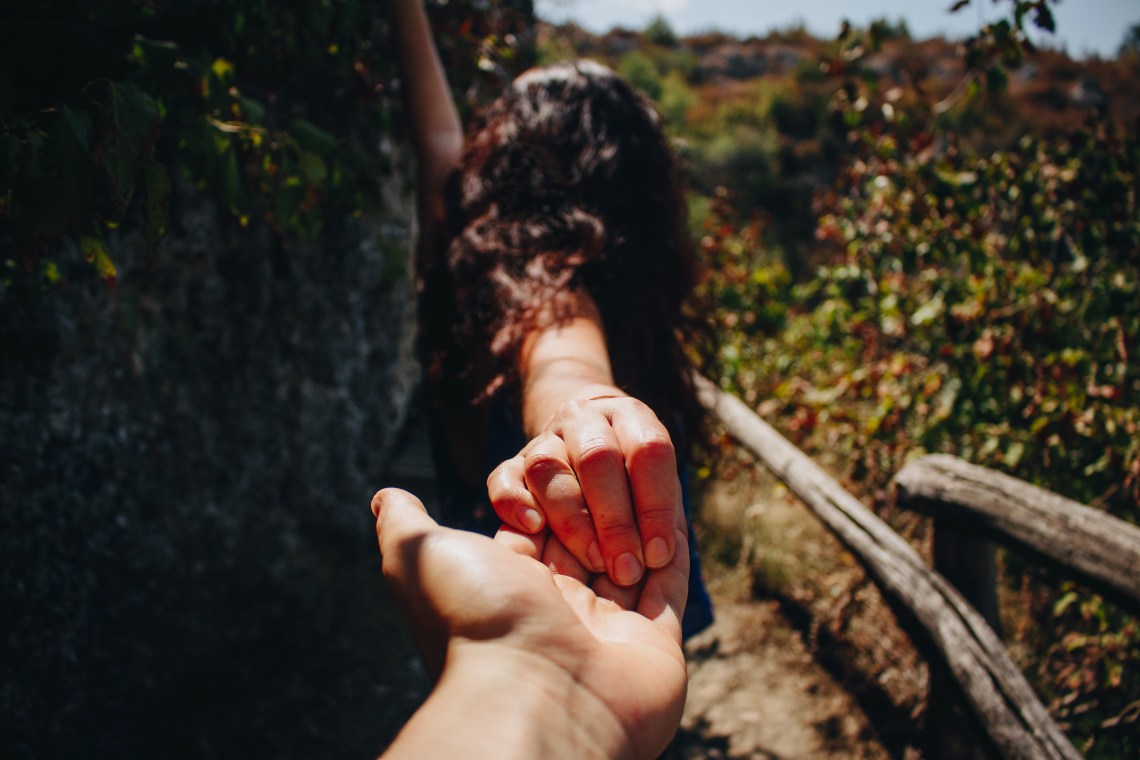 Whether you're celebrating an anniversary or simply looking to spice things up in your relationship, check out these unconventional date ideas that are sure to be memorable and enjoyable.
1. Take a cooking class together.
Any date where you both get to learn and experience something new together is sure to be memorable. And who doesn't love trying new, delicious food? Cooking classes are a great way to learn how to make a specific type of cuisine and a great bonding experience for you and your partner.
2. Explore a state or national park.
State and national parks are accessible, affordable, and a beautiful alternative to traditional indoor dates such as a dinner or movie. Immersing yourself in nature by going on a scenic hike or having a picnic is a great way for you and your date to talk and get to know each other while enjoying a gorgeous view.
3. Participate in karaoke night at a local bar.
Singing in front of strangers at a bar? Don't dismiss the idea too quickly. Karaoke is fun and provides a great stress-release after a long day. It's a great way for you and your date to find out what kind of music you both like and step outside your comfort zone.
4. Go to an art museum or gallery.
Visiting art galleries is a wonderful way to boost your own personal creativity and broaden your cultural views. Even if you're not an avid art fan, it never hurts to try to expand your worldview by opening your eyes to what the artist is trying to accomplish. Your date will surely appreciate sharing such a unique experience with you.
5. Read your favorite books together at a coffee shop.
Your favorite book can reveal a lot about your personality, interests, values etc. Spend some time rereading your favorite books together and discussing them over a delicious hot cup of joe at one of your favorite local coffee shops. You'll learn about each other's passions on a more intimate level than a traditional date.
6. Visit an orchard where you can pick your own fruit.
Enjoy the unique and gratifying experience of harvesting your very own fruit directly from local fields and orchards. Find out what fruits are in season in your local area and spend the day picking delicious fruit with your date. Afterwards, you can even cook a delicious dessert or meal with what you've picked!
7. Have a game night.
Whether it's video games or board games, spend the night participating in a little friendly competition. Learn how your partner thinks and strategizes, but be sure not to let things get too serious and ruin the fun.
8. Go on a progressive dinner.
Unlike a traditional dinner, a progressive dinner entails having each course (drinks and appetizers, the main entree, dessert and coffee) at a different restaurant/location. This unique spin on an average dinner date is a sure way to keep things entertaining and special.
9. Check out your local flea market.
Flea markets are often a great place to discover hidden gems and unique items that you wouldn't find in a typical store. Spend some time browsing through old books, clothing, collectibles and household items. There's something for everyone at Flea Markets and you never know if you or your date will stumble across a hidden treasure.
10. Go stargazing.
Fill a truck bed with pillows and blankets and drive to the middle of nowhere to look at the stars away from city lights. You can talk about each other's dreams, life goals, or simply enjoy each other's company in a peaceful and tranquil setting.