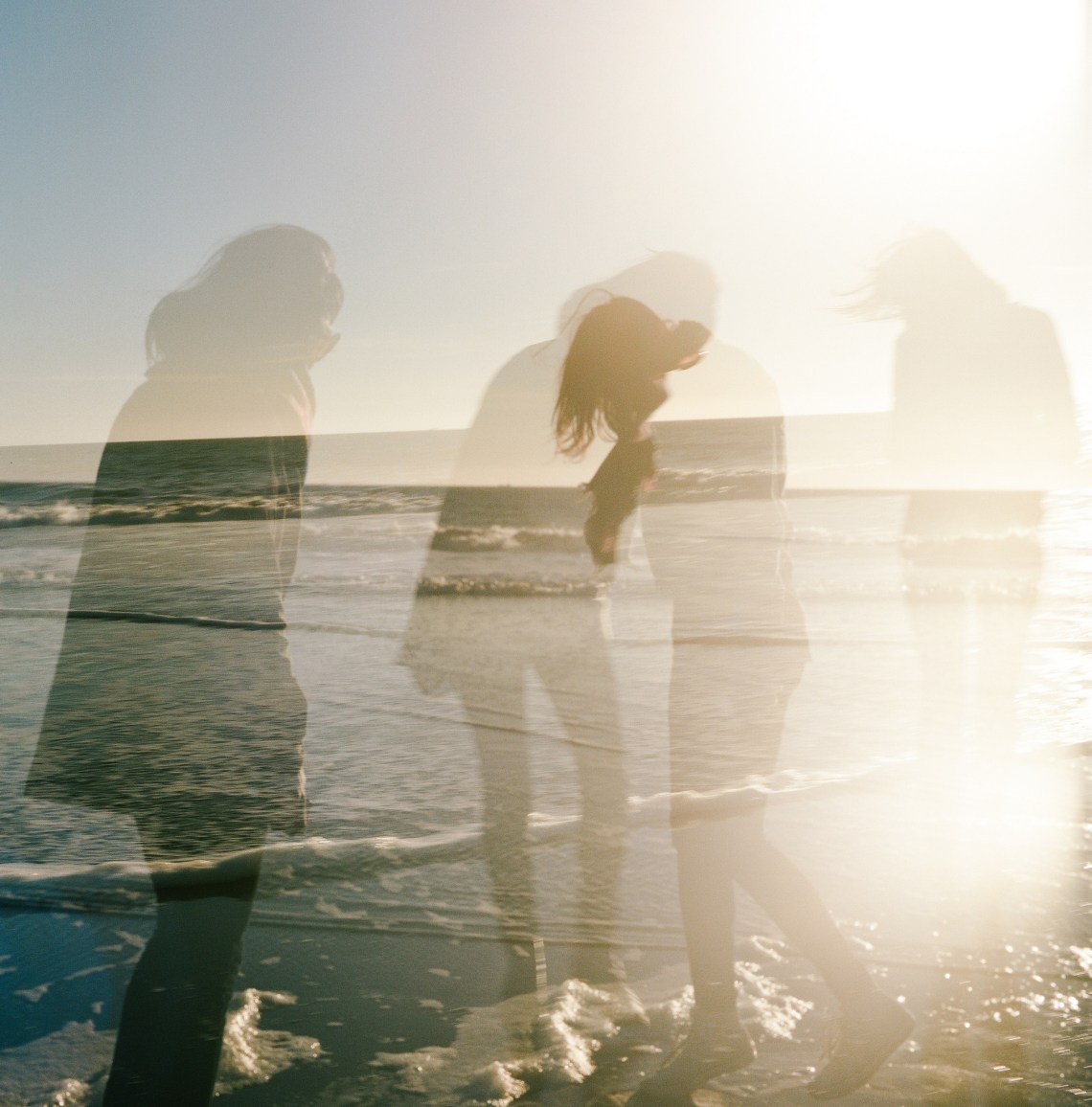 VIRGO
So, you're finally figuring out where the pieces of your life are supposed to fit together and 'relief' is a bit of an understatement. There was a time in which your existence felt a lot like trying to finish a puzzle while blindfolded: all of the parts within reach yet, still so far away. But you kept going and you found yourself again and I hope that you're proud. I hope that when you go to sleep at night you feel comfortable with your decisions and all of the things you've been strong enough to overcome. I can't promise that you won't find yourself faced with broken things in need of fixing again, but I can promise that you'll be able to put it back together. You always do.
LIBRA
It seems like every time you leave the house nowadays you brace yourself for impact, which is another way of saying that you've had to abandon being soft in order to survive. You've had to use your voice to ask for things that your earlier self would've shoved under the carpet. And while that's definitely something to be proud of, the strength you've found within yourself, don't let that close you off to all of the joy that accompanies being kind and open. It's possible to stand your ground with open palms; asking for what you deserve and embracing the gentler aspects of life aren't mutually exclusive. They never will be unless you let them.
SCORPIO
I know that it's hard to refrain from comparing yourself to every person you meet, but you have to remember that not everybody has had the same background as you. Not everybody understands the feeling that comes with being told you're not good enough, or the feeling of realizing that the people you thought were friends had been bringing you so far down that your back was flat against the floor. You haven't fallen behind or lost your way just because you've had to take a few detours in order to find yourself. You're trying your best, and your best is more than good enough. Someday you'll be grateful that you kept on fighting.
SAGITTARIUS
Recently you felt the spark that can only ever mean something is beginning; it's unfortunate that sometimes this also indicates that another thing is ending. And while that's typically sad, an event you're bound to mourn, every closed door is an opportunity to turn yourself around and have an experience that you wouldn't normally. Eras will end as you continue to grow into yourself, and that doesn't mean that they're THE end. Be self-aware and work some more on loving yourself as you embrace these fresh starts and their accompanying lifestyle changes; there's nothing shameful about being a fan of yourself.
CAPRICORN
One of the hardest things you'll ever have to learn is that sometimes people leave and there isn't a reason or a motive behind it, they just go. And that doesn't mean that you did anything to instigate this, or that you push where others pull; it just means that because of whatever external reason, something wasn't quite right. There's no reason to make lists of all the people that you feel you've driven away when there are others beside you that are supportive, wanting only to shower you in the affection that you dole out so generously. The way that your peers choose to exit your life is always going to be a choice that they make themselves. You are not a burden.
AQUARIUS
You don't have to treat every beautiful thing that waltzes into your path as if it's temporary, bound to disappear as soon as you look away. I know that it's hard to take good fortune with anything other than a grain of salt after everything you've lost, but perpetually being in a state of worry when you have no reason to be so is ridiculous. Your potential for happiness is so much greater than you're allowing yourself to have. There aren't limits or rules when it comes to the progress you make and the people you invite into your life. If you spend all of your time walking on eggshells, you'll never able to leave your mark. Be bold. Be genuine.
PISCES
You've been taking happy vibes to the next level lately and that's nothing to be ashamed of. I know occasionally you start thinking that maybe you don't deserve to be feeling this light, or that there are more pressing aspects of your life that you should be devoting your attention to, but what you're doing right now is more than okay. It's encouraged, in fact. Try not to hold yourself to a higher standard than you would hold the people that you love to. The perfectionist that shows up within you very once in awhile to make unnecessary comments about your progress isn't the boss of you, you're the boss of it. Allow yourself to be happy without any strings attached.
ARIES
It always takes time to adjust to a situation that you've never been in before, especially when you're doing it all by yourself. Don't forget that you've seen and conquered cities much bigger than this one. I know that everything in you wants to make a snap judgement regarding whether or not you like the direction you're walking in, but try to refrain from doing so too soon as it could change your perception of an otherwise lovely experience. Give this road a chance before re-routing and switching courses altogether. Listen to your gut, you know more than anybody else what will benefit you most in the long run.
TAURUS
Are your days really blurring together, or are you so afraid of feeling something new that you're hiding behind the safety of monotony? Sure, you're stuck in more than a couple of ways, nobody's denying that you've faced more than your share of quicksand. But something you should consider is how your actions play into that. I think there's a sort of comfort in being stationary, as you know exactly what to expect, but I also think that you deserve a better quality of life than you're currently getting and some of the responsibility for changing that rests on your shoulders. Try something new this month and see what happens next.
GEMINI
The heat of summer has peaked and descended and you're finally able to leave the house without getting burned. This means that it's time to refamiliarize yourself with your surroundings, because in the midst of life and all its trials I think you've forgotten about what's in front of you. Examining the ground that your feet touch day after day, with eyes that are wise and observant and actually looking, can lead to revelations about yourself. I know that you've felt the holes in your life as of late and you've been looking for something to fill them, and the materials to do this are closer than you think. You might already be holding them.
CANCER
It's really easy to overthink your choices when you've become accustomed to exposing the soft parts of yourself only to be handled roughly and without the right amount of care. And yet despite your history of hurt you're still choosing to try again, which says a lot more about you than other people's actions ever could. Nobody is going to hate you for laying bare your heart and soul, and if they do then that means they don't deserve to see it anyways. You are allowed to feel proud of your accomplishments and you're allowed to be vocal about it. Don't be hesitant with self praise and accepting it from others. Everyone's rooting for you.
LEO
Your environment lately has been hectic, to say the least, and that's starting to take a toll on you more than you can probably see. I know that it feels as though you don't have time to take a break, and that in order to cross-off every task on your never-ending to-do list you need to constantly be on the run, but that's just your anxiety talking. While time is a constant wave that we're all riding, that doesn't mean you can't lay back and enjoy the view as you float. Caring for yourself will never be detrimental to your progress, as the health of your mind and body are crucial when it comes to success. Give yourself a break for not being a superhero.