Here are some great Halloween movies to watch in 2022.
Every year, Freeform releases their schedule for their "31 Nights of Halloween." It's a fun tradition, watching spooky movies every day of October in the lead-up to everyone's favorite candy-filled holiday. Unfortunately, you can only spend so many Octobers in a row watching Goonies and Casper before you want to take it up a notch.
As your resident horror super fan and Creepy Catalog Writer, I've compiled my own list of 31 days of Halloween movies. It's got nightmare-inducing entries like Session 9 and Hereditary mixed with palate-cleansers like Monster House and Ghostbusters. We're spanning a handful of decades with well-known classics mixed with forgotten gems. I even added a few that are coming to theaters this year.
Think you can handle a 31-day horror challenge? Check out the playlist below, including where to find these stellar Halloween movies. Happy Halloween!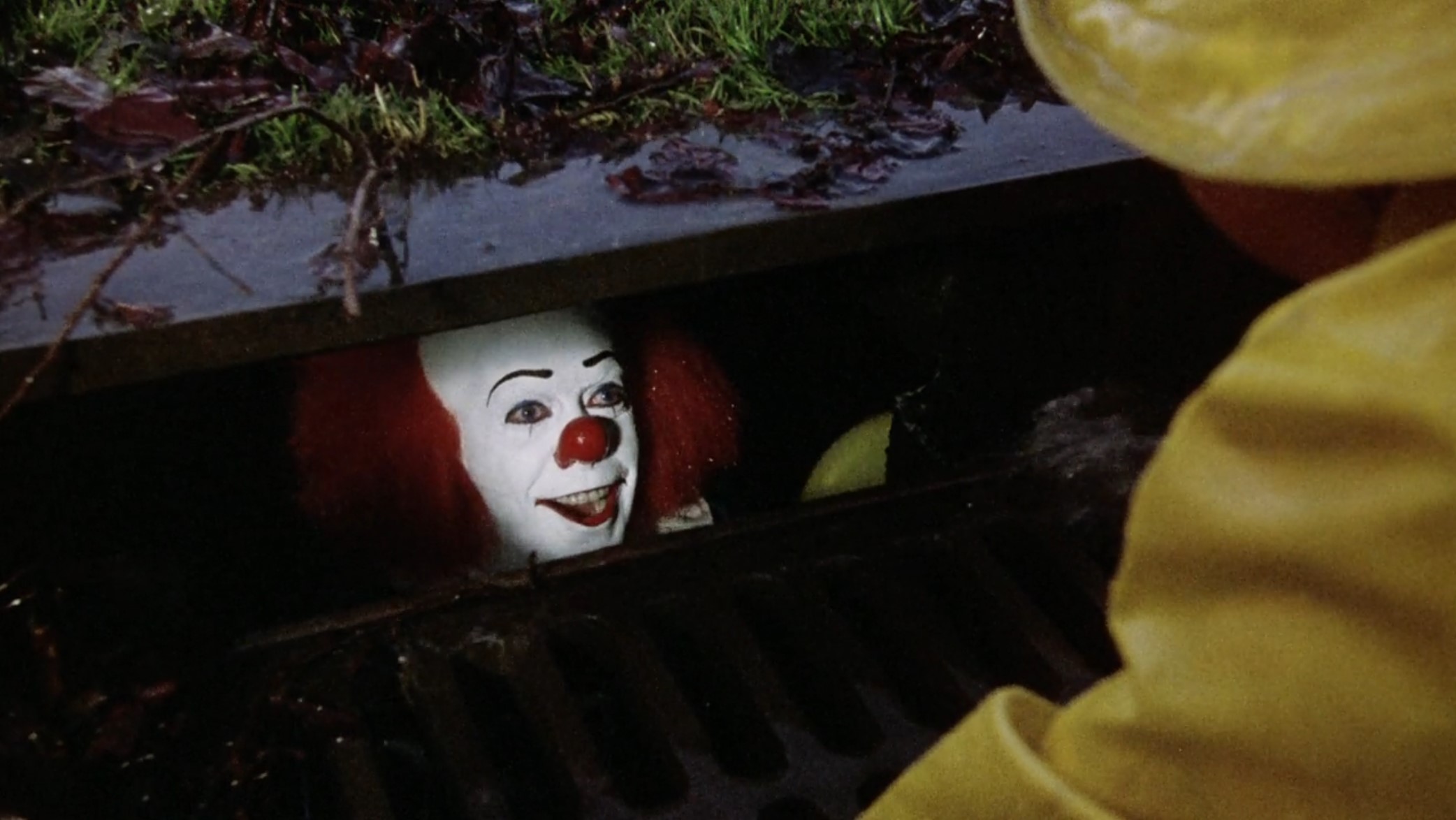 While the newer It movies are great, nothing beats the snaggle-toothed, watery-eyed horror of Tim Curry's Pennywise. Plus, you get everyone's favorite red-headed short king Seth Green as a young Richie Tozier. Sure, some of the acting is cheesy and the made-for-TV budget means this Stephen King adaptation took a hit, it's still a classic that hits the spooky-bone over 30 years later.
Catch the original It on Amazon Prime or HBO Max.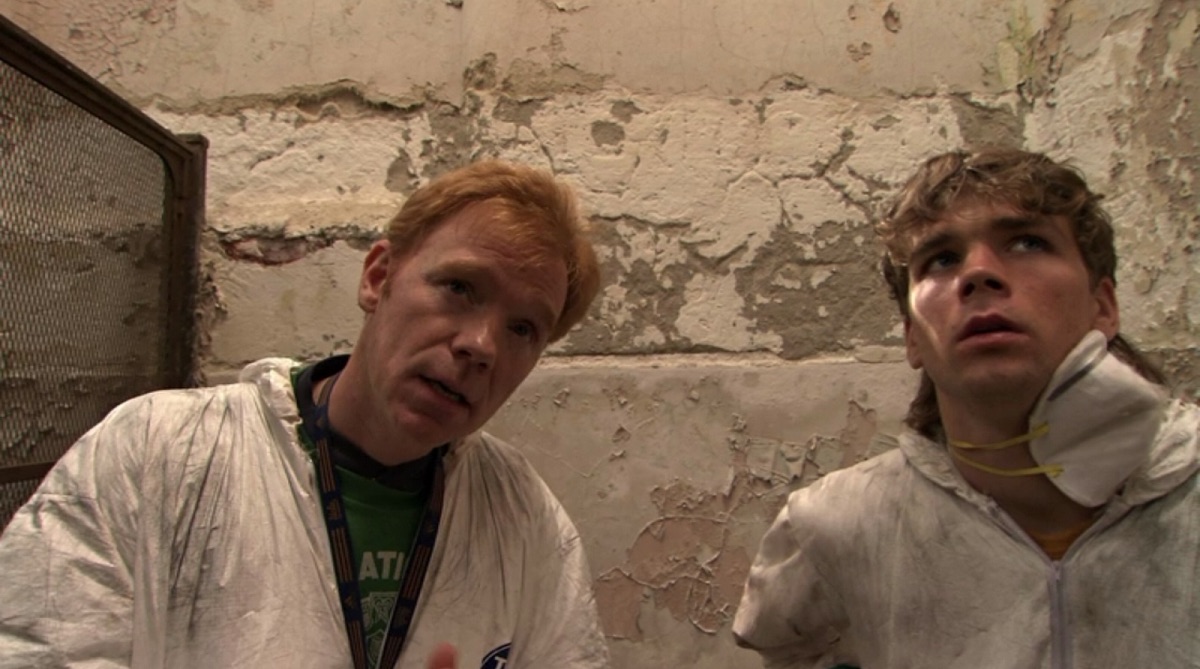 As you've probably noticed, when you're a horror fan there's very little that will actually scare you. Session 9 is one of those exceptions for me. As this asbestos cleanup crew makes their way through the crumbling former insane asylum, one comes across weathered tapes of unnerving therapy sessions. I don't want to spoil this for you, but be prepared to be bothered for the rest of the month.
Watch Session 9 on Amazon Prime.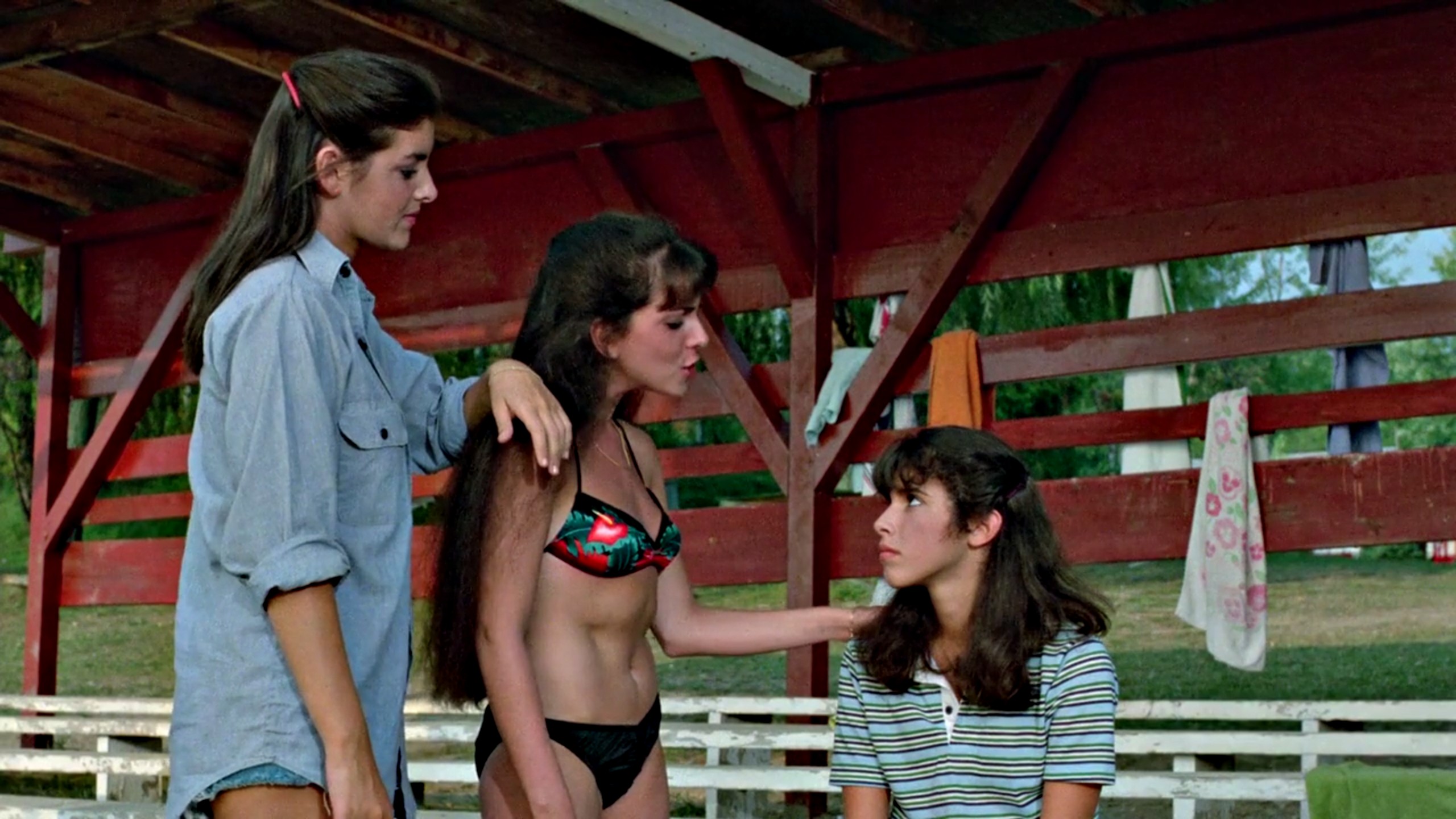 Everyone's favorite summer camp movie is one of the biggest slasher classics of the '80s. It has creative kills, good acting, and an ending you'll be thinking about for the next few decades. If you're one of the three horror fans who hasn't seen it yet, I implore you to go in blind. The reveal is so worth it.
Watch Sleepaway Camp on Amazon Prime, Tubi, Peacock and more.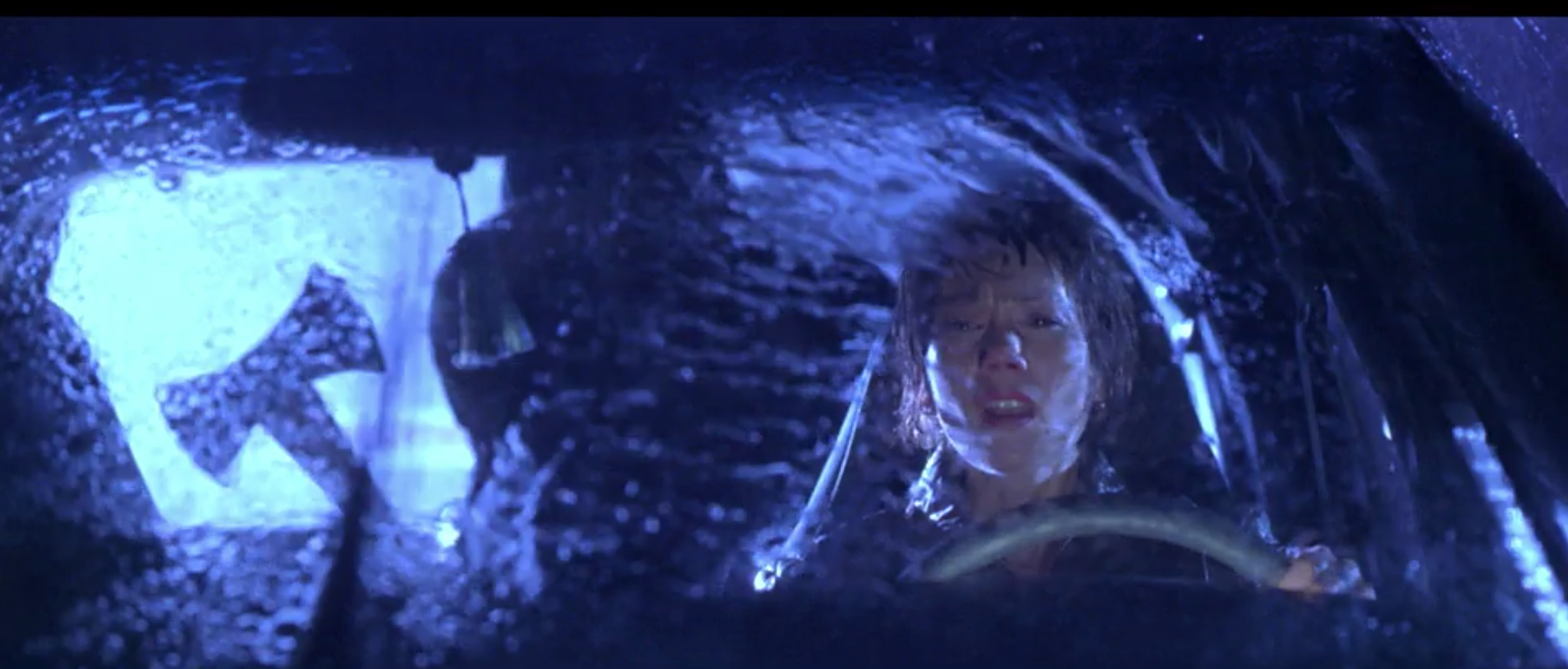 The hook in the car door, the pop rocks and coke, the person in the backseat of your car. There's something so cool about urban legends. So when they got Alicia Witt, Joshua Jackson and everyone's favorite horror actor Robert Englund together, how could I not love a '90s slasher movie dedicated to those stories? You'll love it, too.
Catch Urban Legend on Amazon Prime or Hulu.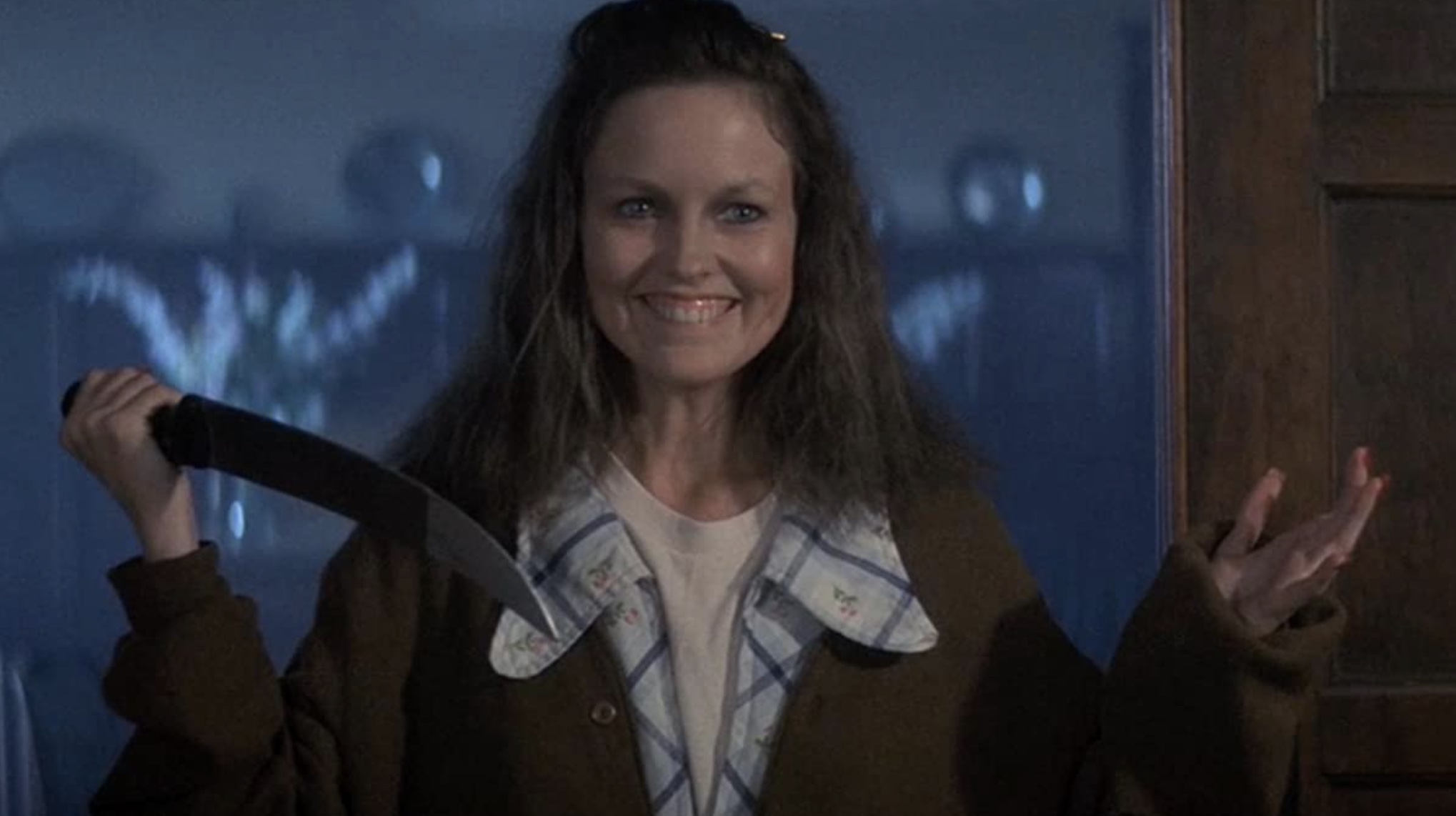 If my rich college friend invited me to stay at her family's mansion on their own remote island, I'd be down. If it turns into a whodunnit weekend, even better. This is an oft forgotten '80s slasher gem that has some surprisingly good acting for having a limited budget. And we're just wacky enough to put a movie set in April on a Halloween movie playlist.
Watch April Fool's Day on Amazon Prime.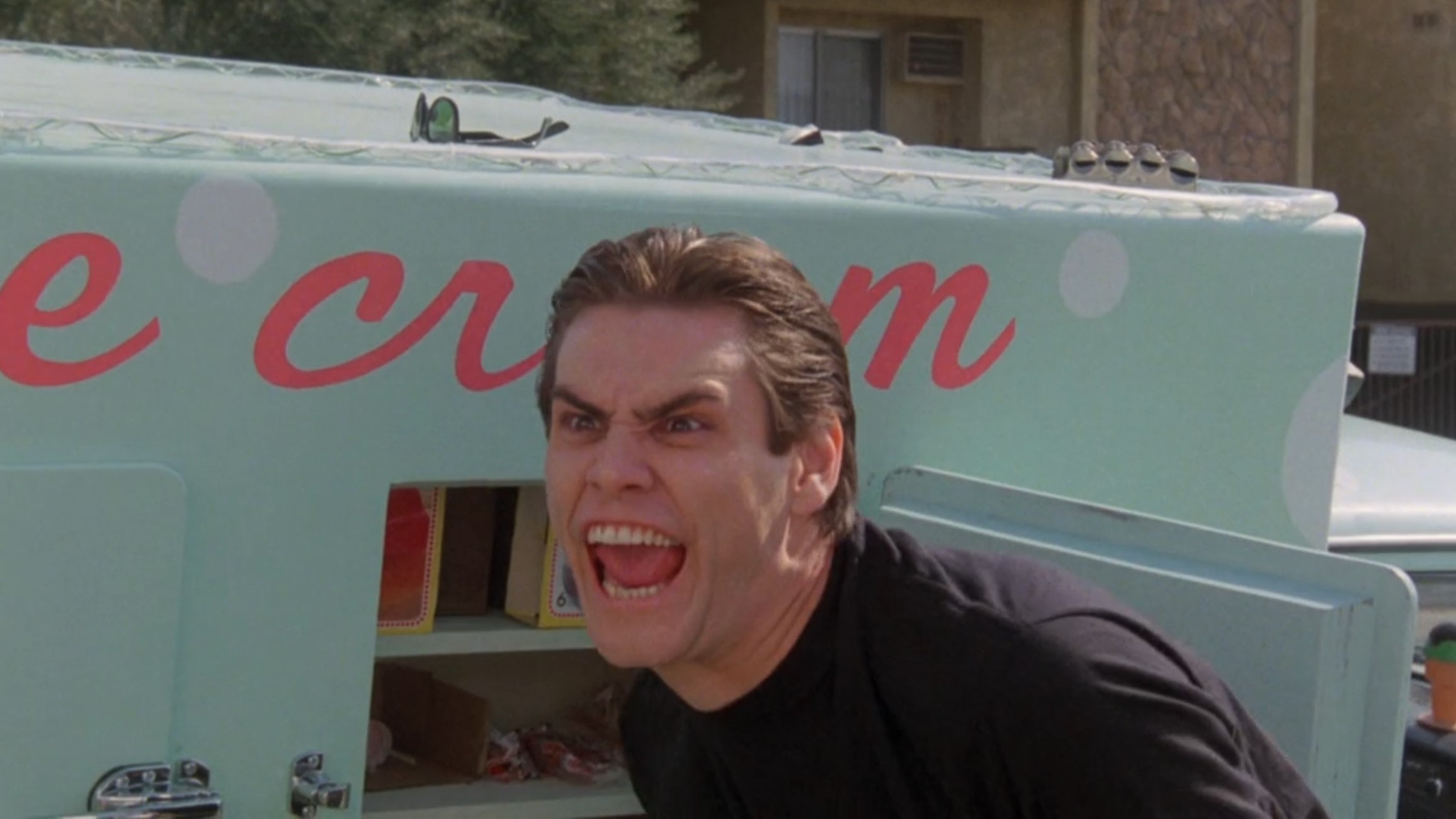 Speaking of forgotten '80s movies, it's a travesty that you've never heard of the teen horror comedy, Once Bitten–especially since it stars a then-unknown Jim Carrey. Follow virgin Mark as he steps out on his high school girlfriend to finally get laid by hot older lady Lauren Hutton. Did he get laid, or did he just get bitten by a vampire? He can't remember. The high school Halloween dance-fight is worth the watch alone.
Catch Once Bitten on Amazon Prime and Tubi.
If you die in the game, you die in real life. Watch as these very '00s 20-somethings struggle to stay alive in an underground beta test of an Elizabeth Bathory-inspired spooky video game. While it's a completely wacky premise, at least you have Frankie Muniz to usher you through this supernatural-meets-technology creep fest that'll make you feel hella nostalgic.
Watch Stay Alive on Amazon Prime.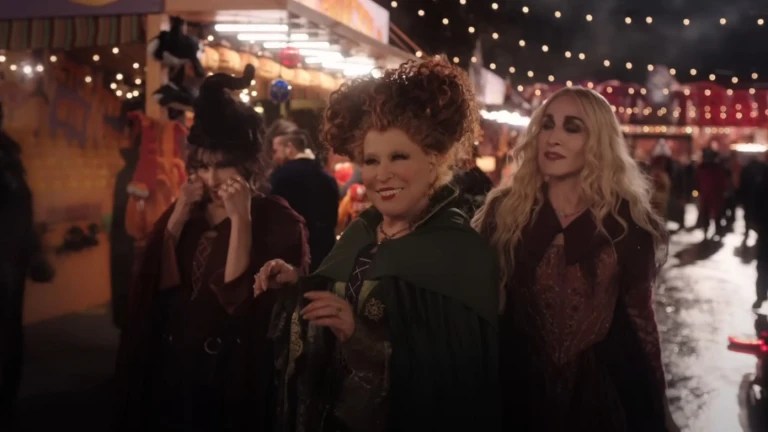 You've been waiting almost 30 years and now a sequel to everyone's favorite Halloween movie is finally here. The Sanderson sisters are back and they're looking just as witchy as ever. Judging by the trailer alone, this one's going to be good. While you could go back and watch the original this Halloween, why not try the sequel instead? 
Watch Hocus Pocus 2 on Disney Plus starting September 30th.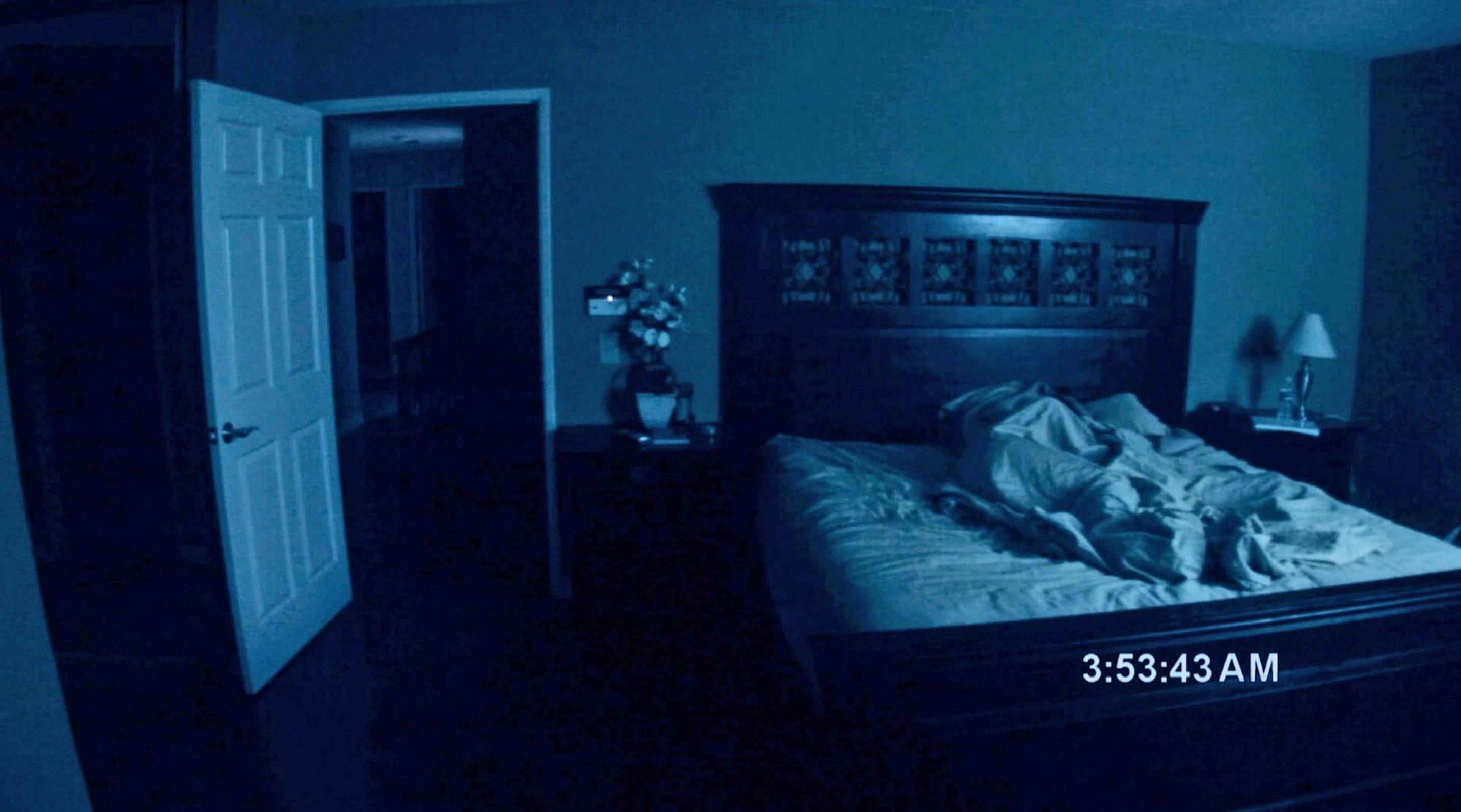 While plenty of people made fun of this found-footage gem, when you go back and watch it you can't help but admit it's actually really good. Who would have thought watching a married couple sleep through the night could be so terrifying? 
Catch Paranormal Activity on Amazon Prime or Paramount+.
While the first of the Evil Dead trilogy is great, the sequel is something extra special–and it's often considered better than the original. It has the perfect mix of horror and comedy, laughing inanimate objects and chainsaw arms. Plus, you get the ever-handsome Bruce Campbell to lull you into comfort during the tenth day of this month of horror. Not bad!
Watch Evil Dead II on Amazon Prime.
Day 11: Hush (2016)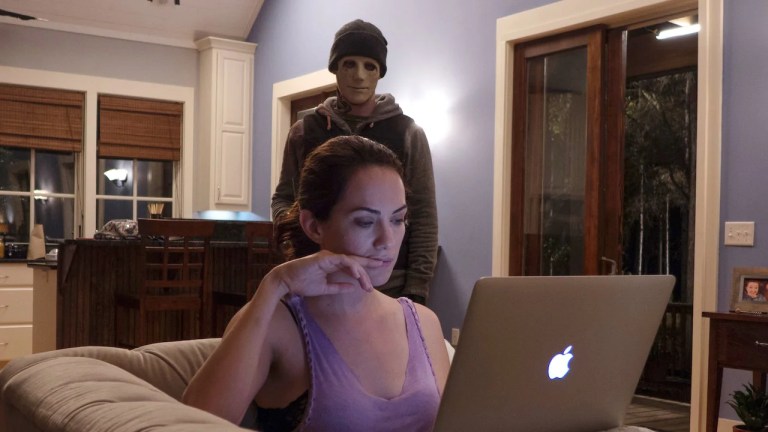 If you're a fan of Mike Flanagan's horror shows like The Haunting of Hill House and Midnight Mass, it's time to add his home invasion horror movie to the list. What makes this invasion so interesting is the badass woman who fights back. She's deaf, but she doesn't let that stop her from showing the truly terrifying perp who's boss. 
Watch Hush on Netflix.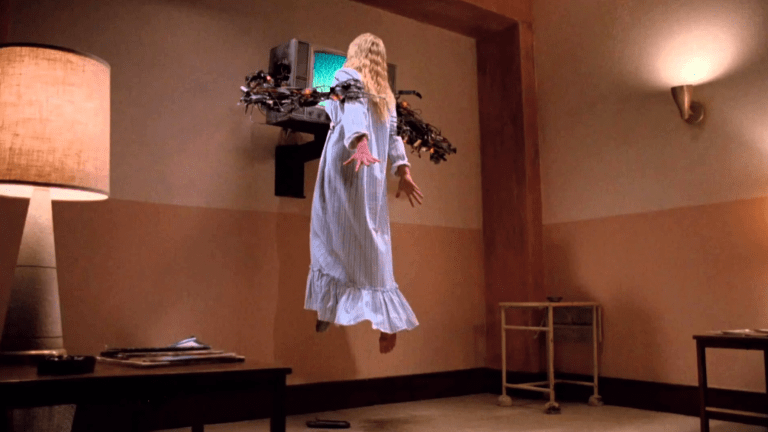 Here's another horror sequel must-watch. Dream Warriors sees some badass teens in a sleep-focused psych ward use dream powers to work together to fight Freddy Kreuger. When Patricia Arquette's Kristen can pull her friends into her dreams, all bets are off. It's the most fun and highest quality entry in the series. 
Catch A Nightmare on Elm Street 3: Dream Warriors on Amazon Prime and HBO Max.
Day 13: Scream (1996)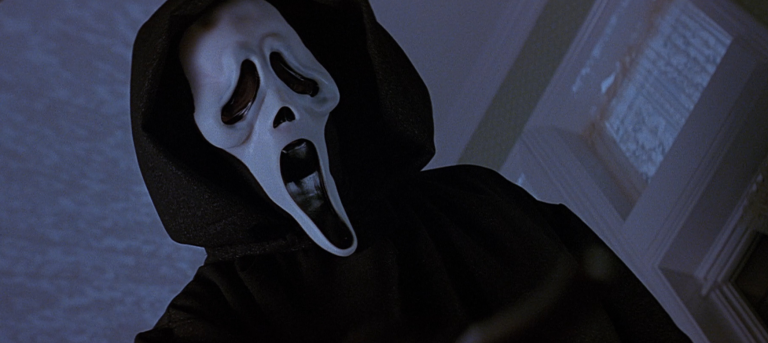 The first half of the '90s had a serious lack of horror movies, especially when it comes to the slasher horror subgenre. Add Scream to your watchlist this month because it had the honors of ushering in a new era. You really can't go wrong with Ghostface and the wily teens of Woodsboro.
Watch Scream on Amazon Prime and Paramount+.
Don't forget creature features when you're planning your Halloween movie month. This small, low-budget found-footage pic has tons of heart, humor, and epically spooky New York City-destroying alien monsters. This first entry in the Cloverfield cinematic universe has since garnered a massively loyal fanbase, and you're about to see why.
Catch Cloverfield on Amazon Prime and HBO Max.
It's the middle of the month and it's time for some serious scares. After I saw Hereditary, I can't think of powerline poles, ants, or wire the same way ever again. Not only is it horrifying, but it also features one of the best performances ever by acting powerhouse Toni Collette.
Watch Hereditary on Amazon Prime and Showtime.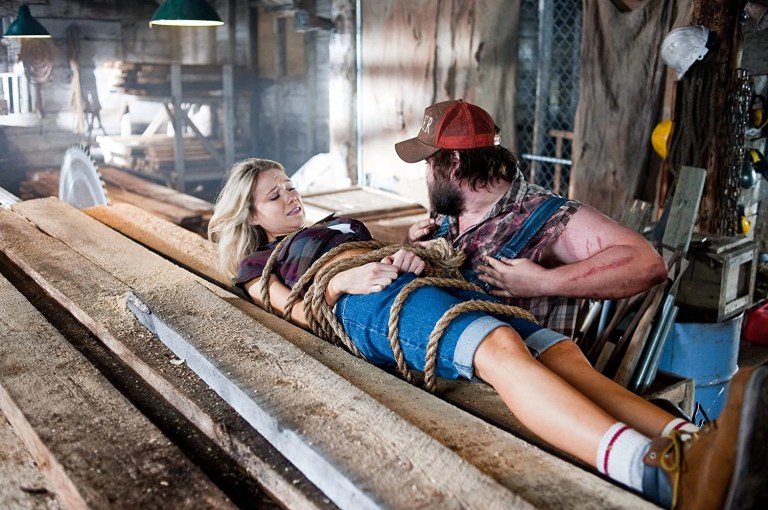 After yesterday's spookfest, you probably need a bit of a palate-cleanser. Time for one of the best horror comedies of all time! Tucker and Dale just want to enjoy their new lake cabin in peace, but all these college kids keep dying. It's bloody, it's funny, and it's romantic–all you could ever want.
Catch Tucker and Dale Vs. Evil on Amazon Prime.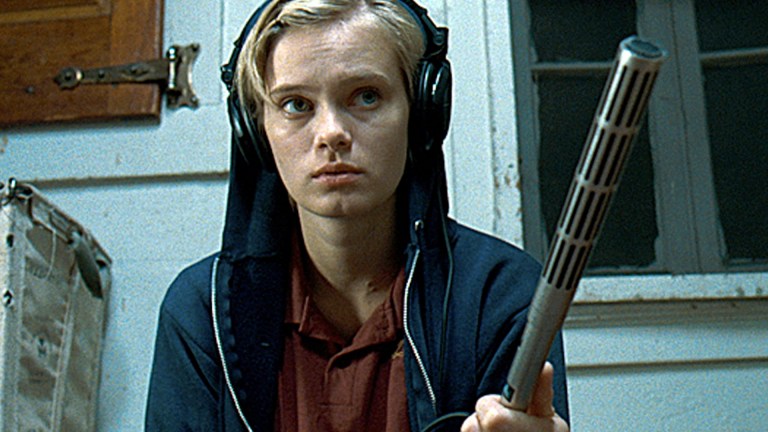 After some of the fast and funny movies you've watched so far, it's time for a slow burn. This forgotten gem follows employees of an old inn as they spend its final days trying to prove that the place is haunted. It was written and directed by Ti West, who you might know from this year's A24 hit, X. If that doesn't get you excited, I don't know what will.
Watch The Innkeepers on Amazon Prime, Peacock, and Tubi.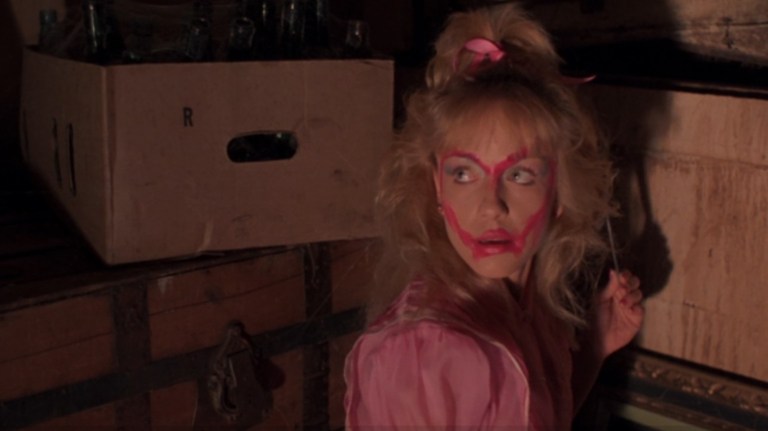 Time for a classic set on Halloween night! A group of teens meet up at an old funeral parlor to spend the night in drinking and debauchery. That's the plan anyway, but demons begin possessing the teens, which really cramps their style. Watching horror darling Linnea Quigley play with lipstick will forever be etched in your memory.
Catch Night of the Demons on Amazon Prime, Peacock, and Shudder.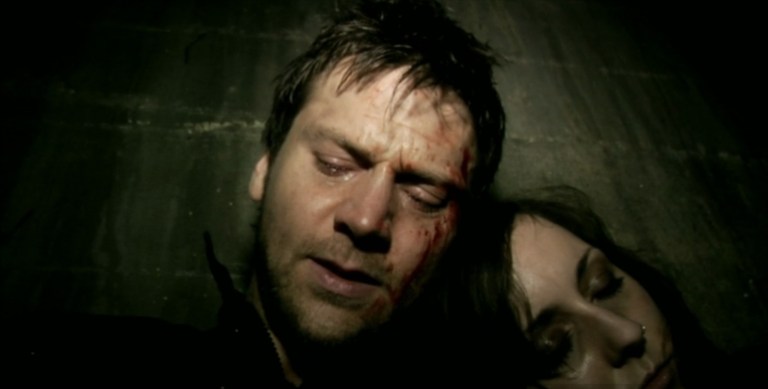 The premise–a ghost-hunting reality TV show gets stuck in a haunted asylum–sounds kind of lame, but this found-footage mockumentary is anything but. When the walls start closing in for the plucky protagonists, yours will, too. Here's proof that the found footage subgenre still has some gems.
Watch Grave Encounters on Amazon Prime, Tubi, and Shudder.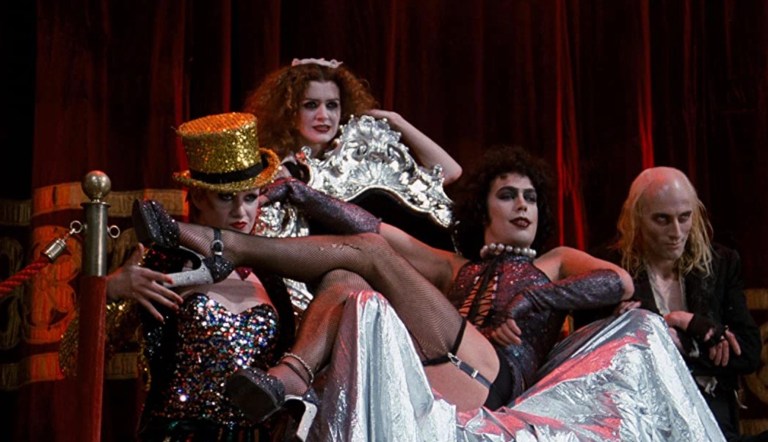 I can't be the only one who thinks of The Rocky Horror Picture Show when it inches closer to Halloween. Maybe it's the killer soundtrack, or the whacky Frankenstein plot, or even "horror" in the title. Whatever it is, you need another great performance by Tim Curry in your life this month. You're welcome.
Catch The Rocky Horror Picture Show on Amazon Prime.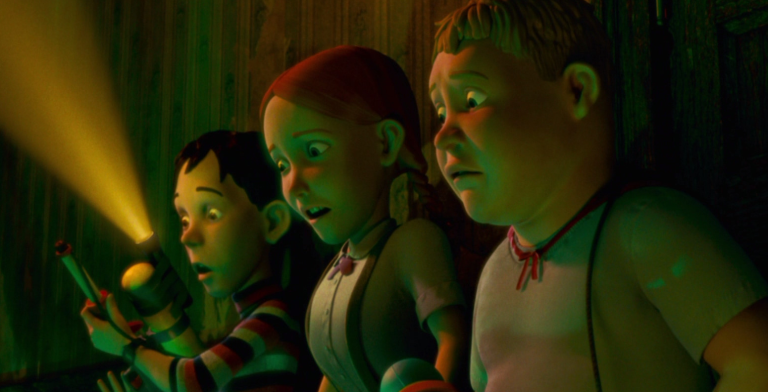 For another movie set on Halloween, watch Monster House. Yes, it's an animated kids' movie, but trust me when I say it's phenomenal. A kid lives across the street from a creepy haunted house that he's sure must be alive. Steve Buscemi kills it as haunted house owner Nebbercracker, and his performance might just make you cry.
Watch Monster House on Amazon Prime and Netflix.
When Kevin Bacon gets hypnotized at a party, he starts seeing the ghost that his son has been talking about. She's a teen girl, and she needs help. Kevin Bacon seems made for this role, embodying the obsessive and angry husband and father. If you haven't seen it, now's the time.
Catch Stir of Echoes on Amazon Prime, Tubi, and Vudu.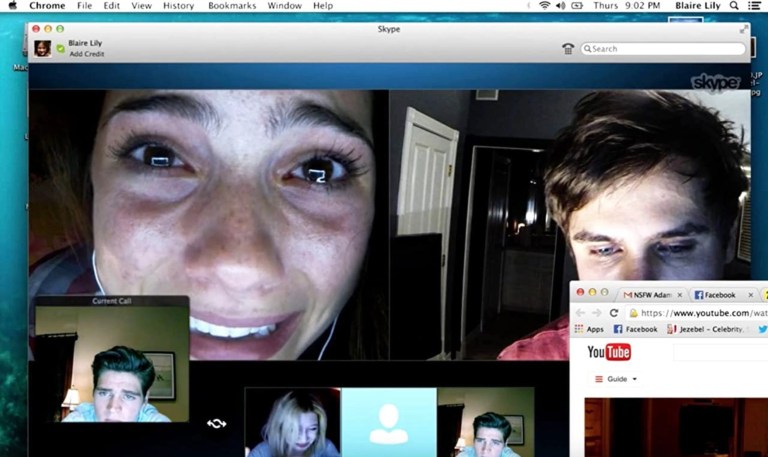 In the days of technology, so many horror plots fall apart. Not with this one! Unfriended takes the scares to the computer screen, so now you can't get away. This one takes place entirely on a desktop, mostly in Skype. While it sounds silly, it's actually a solid movie.
Watch Unfriended on Amazon Prime and Netflix.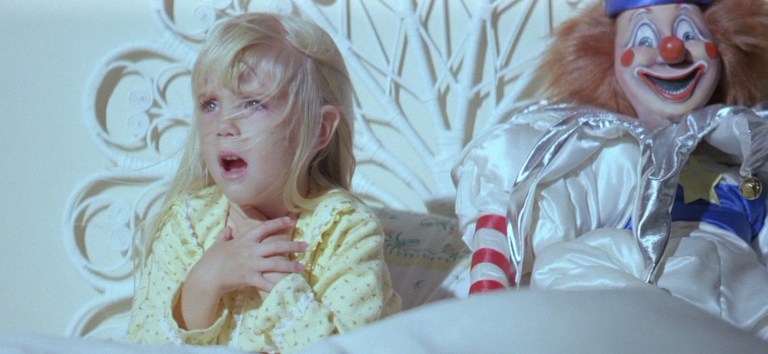 Let's bring it all the way back to the classic haunted house movie. Little Carol Anne gets sucked into the TV and now her parents will do anything to get her back. Even 40 years later, this movie is perfect. So, it of course has to make the list.
Catch Poltergeist on Amazon Prime and HBO Max.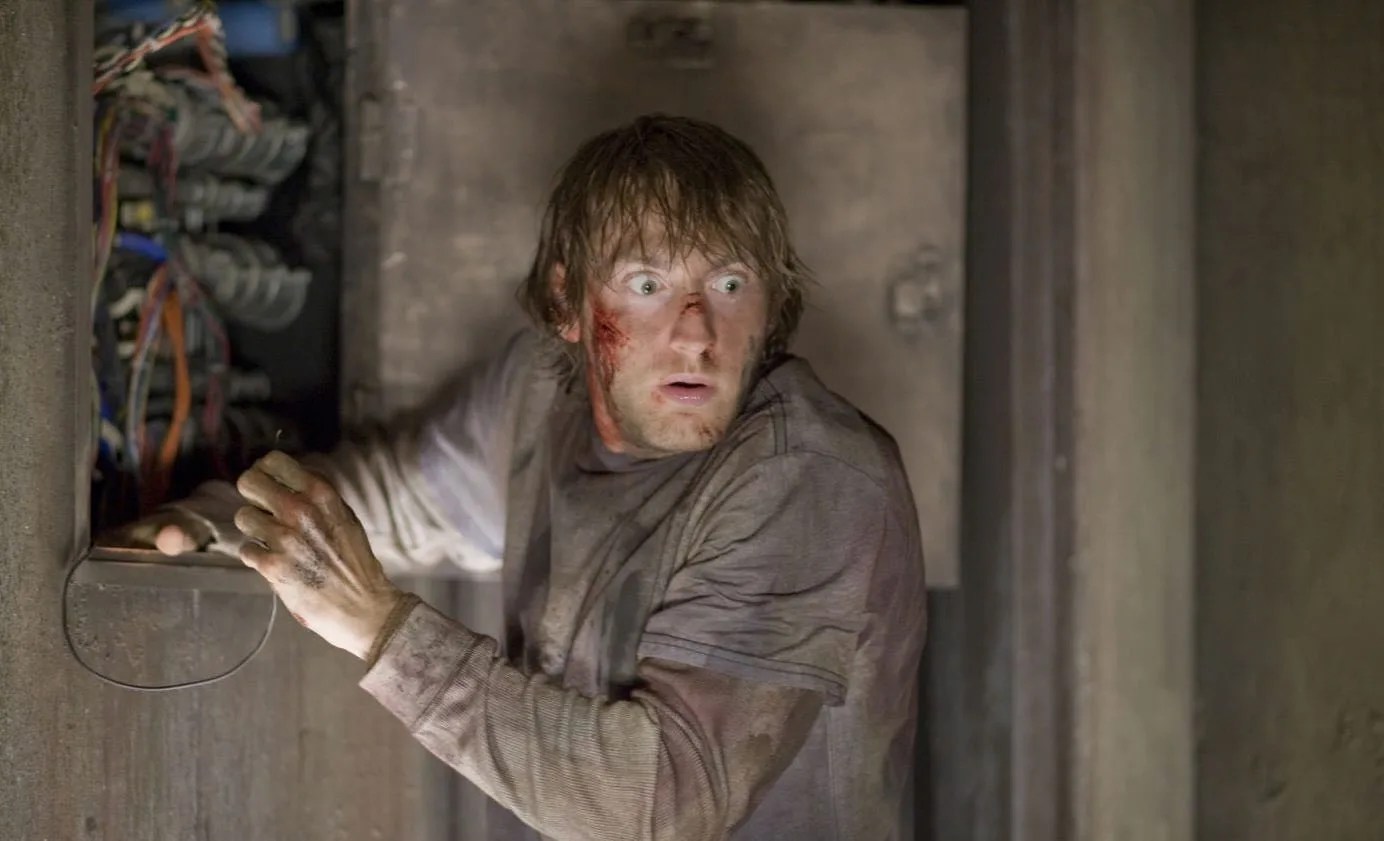 Inching closer toward horror than comedy, this Joss Whedon hit ends up on pretty much everyone's list of favorite horror movies. And how could it not? The Cabin in the Woods both celebrates and dismantles the classic horror tropes we all know and love.
Watch The Cabin in the Woods on Amazon Prime.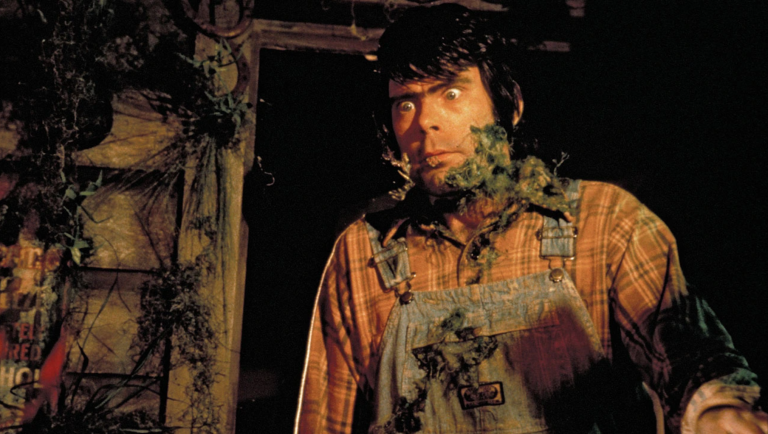 We need more Stephen King on this list, so why not the horror anthology film, Creepshow? Directed by George A. Romero, each vignette is packed with spooky horror reminiscent of Tales from the Crypt. Keep an eye out for the Stephen King cameo in the alien plant-filled "The Lonesome Death of Jordy Verrill."
Catch Creepshow on Amazon Prime and Kanopy.
Spend the evening with Louis, Lestat, and Claudia as they spread their vampy emo-romanticism all over the French Quarter. We needed an award-winning powerhouse on the Halloween movie playlist and you can't go wrong with the stellar vampire performances from the all-star cast including Tom Cruise and Brad Pitt. 
Watch Interview with the Vampire on Amazon Prime and Paramount+.
No Halloween movie month is complete without everyone's favorite poltergeist-capturing dream team, the Ghostbusters. Slimer, Zuul, the Stay Puft Marshmallow Man: All your favorites are in there. And while I personally love all of the sequels and spin-offs, it's always nice to go back to the OG.
Watch Ghostbusters on Amazon Prime.
Day 29: Prey for the Devil (2022)
Make a special trip to the theater for this one. Releasing October 2022, Prey for the Devil follows a nun who wants to learn the ins-and-outs of exorcisms, which is apparently a male-dominated field. You can't have a Halloween movie list without a little possession.
Catch Prey for the Devil in theaters starting October 28, 2022.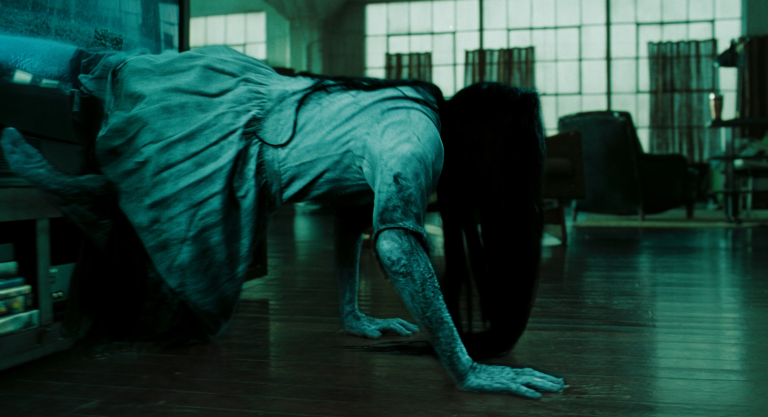 It's a good thing that VHS tapes are a thing of the past. There's very little chance we'll come across a mysterious tape of spooky imagery and get a phone call to our landline muttering "seven days." And yet, The Ring is still a terrifying movie. The image of Amber Tamblyn's death face in that closet is seared into our brains.
Watch The Ring on Amazon Prime and Paramount+.
Day 31: Halloween Ends (2022)
It's only fitting that we'd have a Michael Myers Halloween movie on this list. This year, they're ending the new sequel trilogy with Halloween Ends. Watch as Jamie Lee Curtis finally, hopefully, bests Myers once and for all. Then again, can he really be killed?
Catch Halloween Ends in theaters starting October 14th, 2022.