As of 12:01 AM on December 24, The Beatles' music was finally available for streaming on multiple outlets including Apple Music, Spotify, Google Play, and even Napster (lol). This means that no one born after Christmas Eve 2015 will ever live in a world where The Beatles' music wasn't available for all to hear. Most listeners are thrilled, other than the few select fans who are frustrated because their CD/album anthologies are now slightly less relevant. Regardless, here are 50 of the greatest Beatles lyrics to celebrate the fact that they're now streaming online: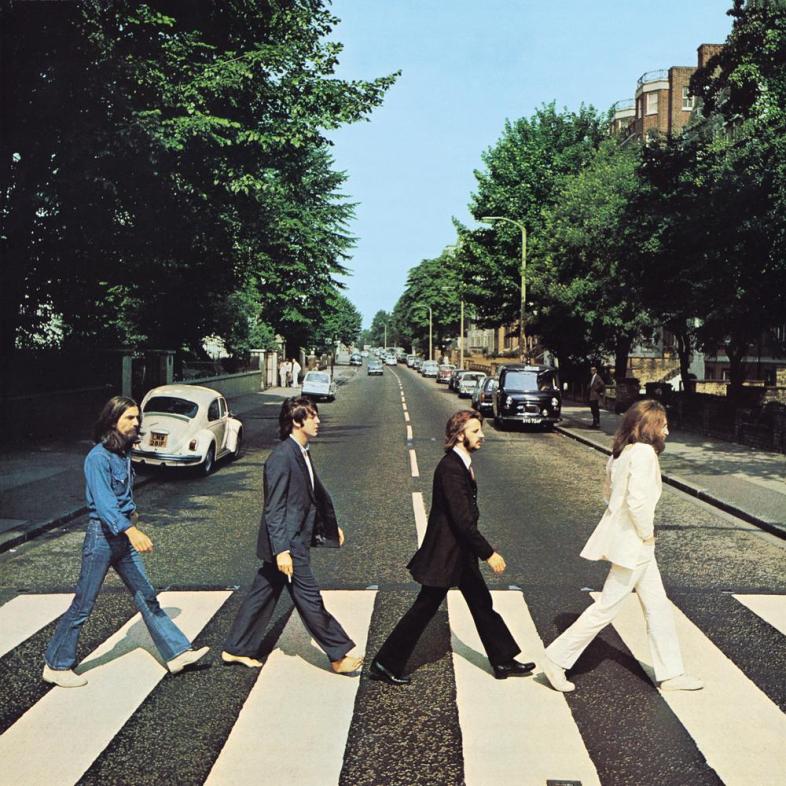 1.
"Nothing's gonna change my world"
2.
"And when the brokenhearted people
Living in the world agree
There will be an answer, let it be."
3.
"I get by with a little help from my friends."
4.
"Try thinking more, if just for your own sake."
5.
"Words are flowing out
Like endless rain into a paper cup
They slither while they pass
They slip away across the universe."
6.
"Blackbird singing in the dead of night. Take these broken wings and learn to fly."
7.
"Don't carry the world upon your shoulders."
8.
"There's nothing you can do that can't be done
Nothing you can sing that can't be sung
Nothing you can say, but you can learn how to play the game
It's easy."
9.
"All you need is love."
10.
"Living is easy with eyes closed, misunderstanding all you see"
11.
"And in the end, the love you take is equal to the love you make"
12.
"Imagine there's no countries. It isn't hard to do. Nothing to kill or die for. And no religion too."
13.
"There are places I remember all my life, though some have changed. Some forever, not for better, some have gone and some remain."
14.
"Life goes on within you or without you."
15.
"One thing I can tell you is we got to be free."
16.
"Elementary penguin singing Hare Krishna. Man you should have seen them kicking Edgar Allan Poe."
17.
"She loves you and you know that can't be bad."
18.
"Man buys ring, woman throws it away, same old thing happens everyday."
19.
"Love has a nasty habit of disappearing overnight."
20.
"We all wanna change the world."
21.
"My heart went boom, when I crossed that room and I held her hand in mine."
22.
"You got that something, I think you'll understand. When I feel that something, I want to hold your hand."
23.
"Will you still need me, will you still feed me, when I'm sixty-four?"
24.
"If I could see you now, I'd try to make you sad somehow. But I can't, so I'll cry instead."
25.
"I am he, as you are he, as you are me, and we are all together."
26.
"Love is old,
Love is new,
Love is all,
Love is you."
27.
"Picture yourself on a boat on a river with tangerine trees and marmalade skies. Somebody calls you, you answer quite slowly, a girl with kaleidoscope eyes."
28.
"I found out that love was more than just holding hands."
29.
"Imagine all the people living life in peace."
30.
"Dear Prudence, open up your eyes. Dear Prudence, see the sunny skies."
31.
"I get high with a little help from my friends."
32.
"In my hour of darkness, she is standing right in front of me, speaking words of wisdom, let it be."
33.
"Christ, you know it ain't easy, you know how hard it can be.
The way things are going, they're gonna crucify me."
34.
"Tell me, tell me, tell me the answer.
You may be a lover, but you ain't no dancer.
Look out, helter skelter."
35.
"When you told me you didn't need me anymore, well you know I nearly broke down and cried."
36.
"Here comes the sun, it's alright."
37.
"It's getting better all the time, can't get no worse."
38.
"Take a sad song and make it better."
39.
"You may say I'm a dreamer. But I'm not the only one."
40.
"Baby you can drive my car."
41.
"Listen to the colour of your dreams."
42.
"Life is very short, and there's no time for fussing and fighting, my friend."
43.
"Sleep, pretty darling, do not cry. And I will sing a lullaby."
44.
"Remember to let her into your heart."
45.
"It's been a hard day's night, I should be sleeping like a log."
46.
"There's nowhere you can be that isn't where you're meant to be."
47.
"I don't care too much for money,
money can't buy me love."
48.
"Maybe I'm amazed at the way you love me all the time.
Maybe I'm afraid of the way I love you.
Maybe I'm amazed at the the way you pulled me out of time
And hung me on a line.
Maybe I'm amazed at the way I really need you."
49.
"Please please me, whoa yeah, like I please you."
50.
"Close your eyes and I'll kiss you.
Tomorrow I'll miss you.
Remember I'll always be true.
And then while I'm away,
I'll write home everyday.
And I'll send all my loving to you."