Halloweekend is finally upon us! And whether you're traveling, or looking for a staycation somewhere spooky, this list of haunted hotels are great for indulging in some cozy, creepy adventures.
1. The Drake
According to this spooky legend, The Drake houses the 'Woman in Red,' who is rumored to haunt the 10th floor. Ask any hotel employee and they'll tell you that the ghost is of a woman who found her husband having an affair on New Years in 1920, shortly after the hotel opened. After finding them, she threw herself from the 10th story window.
Want to find out if the legend's true? You can book a room on the 10th floor to see for yourself.
2. Hotel Alex Johnson, Rapid City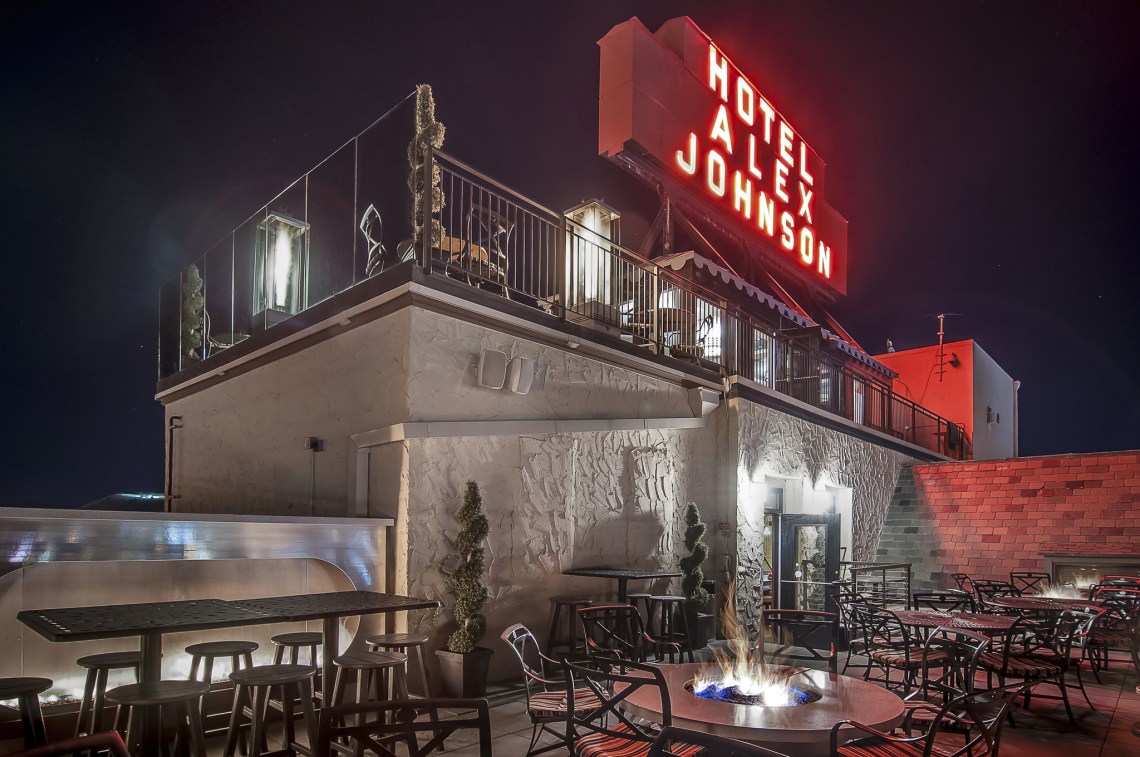 Hotel Alex Johnson Rapid City (Rapid City, South Dakota) is rumored to be the most haunted in the state. Sightings of a Lady in White, a young girl, and even Alex Johnson's ghost have been reported. The hotel is so eerie that it's been featured on Syfy's "Ghost Hunters."
The scariest story by far is of the Lady in White, a ghost-bride roaming the hallways looking for her killer. It's been reported that room 812 is found open in the mornings with the dresser drawers removed, overturned, and put back in place.
If you're brave enough, you can book the Ghost Adventure Package, which has a ghost detector (K2 meter) and dining ticket.
3. The Seelbach Hilton, Louisville
Ever heard of the Lady in Blue? She's rumored to be Patricia Wilson, a hotel guest who decided to reconcile her marriage with her husband at this hotel, but found herself a widow when her husband was killed in a car accident on his way to meet her. Devastated, she took her own life and now haunts the hallways. This story, among others, are the legends surrounding this creepy hotel.
4. Hilton Cincinnati, Netherland Plaza
Hilton Cincinnati Netherland Plaza is said to be the home of the Lady in Green, the wife of one of the hotel's Team Members in 1930 who was killed in a horrible construction accident. His body was never found, and his wife, to this day, still haunts the hallways, searching for him.
5. Hilton, Baton Rouge Capitol Center
Hilton Baton Rouge Capitol Center is rumored to have been the hangout of colorful politician Huey P. Long of Louisiana. According to legend, he was at the hotel so often that he dug a tunnel from his room to the other side of the street to escape enemies. Now his ghost haunts the 10th floor. Employees say that every so often they'll catch a whiff of his cigar, even in the smoke-free hotel.
6. Hilton Hawaiian Village, Waikiki Beach Resort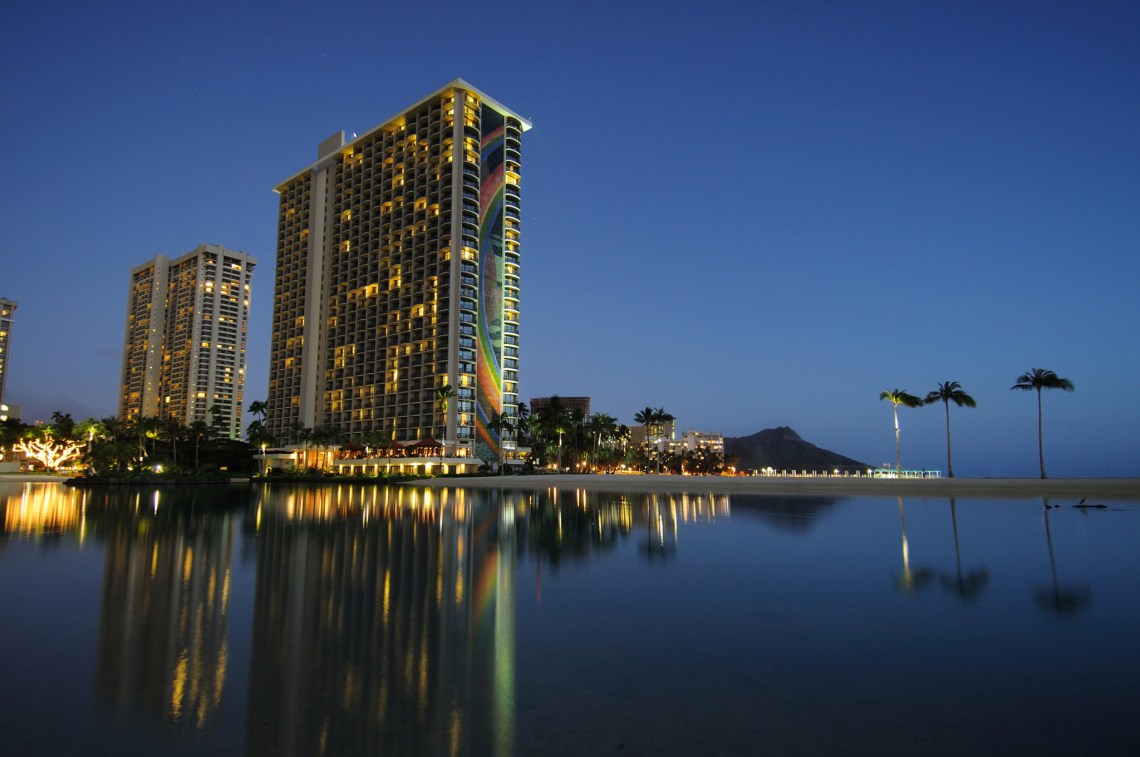 This Hawaiian resort is filled with creepy stories. It has been said that the ghost of a red-dressed woman walks around the hotel and the beach. She's rumored to be the volcano goddess, a woman who disappeared in 1959 right in front of an employee's eyes.
7. Hotel del Coronado
According to legend, Kate Morgan, a woman who checked into the Hotel del Coronado In 1892 never checked out. She arrived on Thanksgiving day, alone and upset, waiting on a man who didn't show. After five days, she committed suicide.
Now known as "Beautiful Stranger," Kate's presence has been experienced by both guests and employees who claim that lights flicker, televisions turn on and off, and unexplainable breezes, sounds, and smells happen to them while visiting or working in the hotel.
There have also been numerous accounts of documented supernatural activity, which you can read more about here.
8. Hampton Inn & Suites, Montgomery-Downtown
Hampton Inn & Suites by Hilton Montgomery-Downtown, previously the Greystone built in 1972 has rumors of a woman who died in the beginning years and has haunted it ever since. To this day, who the woman is or how she died is a mystery, but her presence can be felt on the 4th floor.
Want to see if the rumors are true? Book a night and see for yourself.