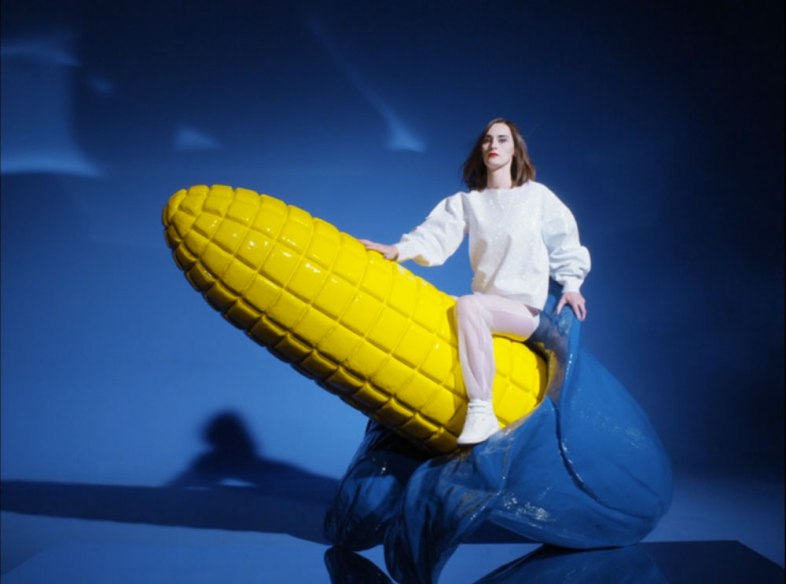 You know that thing where you discover a new song or album and play it over and over again because it is taking you places, but like you've had it on for 5 hours straight so pretty much everyone else around you is going nuts? It's almost like your brain can't get enough. Well, it can't. Music gives us a natural high — especially awesome new music. Studies show that when we hear music we really like our brains completely freak out and release dopamine into our system, the same stuff that comes out when you do something really cool like have sex or do cocaine! So with that in mind lol here are six brand new songs you should play until you can't hear anymore.
1. "Special," Liv
Liv is a 20-year old singer and producer from London, who grew up listening to contemporary R&B and jazz, mainstays like Destiny's Child, Erykah Badu, Musiq Soulchild. But the most important part is that she is pretty much everything. Look out for her debut EP in 2015, and in the meanwhile get into "Special," a sultry, slow-burning track that captures the exceptional promise of this new artist.
2. "Building It Still," James Blake
You already know I am a huge James Blake queen so obviously I follow his every musical footstep closely. "Building It Still," a new instrumental track Blake premiered on his BBC Radio 1 show a few days ago, jolts between time signatures, muffled beats and atmospheric vocals, but it doesn't necessarily follow the rules of traditional song structure. And that's a good thing! No word if this is just a one-off track or if it's from an as-yet unannounced new record. Stay tuned!
3. "Lying & Deceiving," The Loft
Miami-based ambient R&B group The Loft consists of Cristian Gomez and beatsmith Jose Machin. Sonically they're in the same ship as The Weeknd, James Blake, Kelela, FKA Twigs and XXYYXX, artists who aim to take downtempo, experimental R&B to new heights. The duo's debut EP, Anxxxious, is gentle mix of falsetto, chords, and undulating bass rhythms.
4. "Kind of…Sometimes…Maybe," Jessie Ware
Jessie Ware, who Thought Catalog talked to last week, recently dropped her sophomore LP Tough Love, and it, too, is a masterpiece blending electronic music production and vocal acrobatics. My favorite song on the record is the sultry "Kind Of…Sometimes…Maybe" produced by Miguel. It's great because it has that cool, T.L.C., 90s R&B vibe.
5. "Right Now," Mary J Blige
And speaking of 90s R&B, Mary J Blige is BACK and due to release a new record called The London Sessions this December, where she's teamed up with of-the-moment producers Disclosure. "Right Now" gives you a taste of what The London Sessions could sound like. It has Mary J's vocal signature but you can definitely hear Disclosure's influence. Watch as a very luxurious-looking Mary J rolls around London in a Bentley and fierce-ass pumps. Come on, fur coat!
6. "Complètement Fou," Yelle
Someone once told me I should never publicly admit to liking Yelle because real French people hate her. But whatever! Yelle is the shit. I don't even think you can be a gay and not like Yelle. Known for their danceable, highly irreverent dance tracks with silly lyrics, Yelle are back with Complètement Fou. The title track on the album, "Complètement Fou," is a super fun hit that's ready for the dance floor, but the highly stylized video makes the track pop even more. I mean first of all she works three different looks in the first 30 seconds, so yaaaas. But most importantly there's voguing!