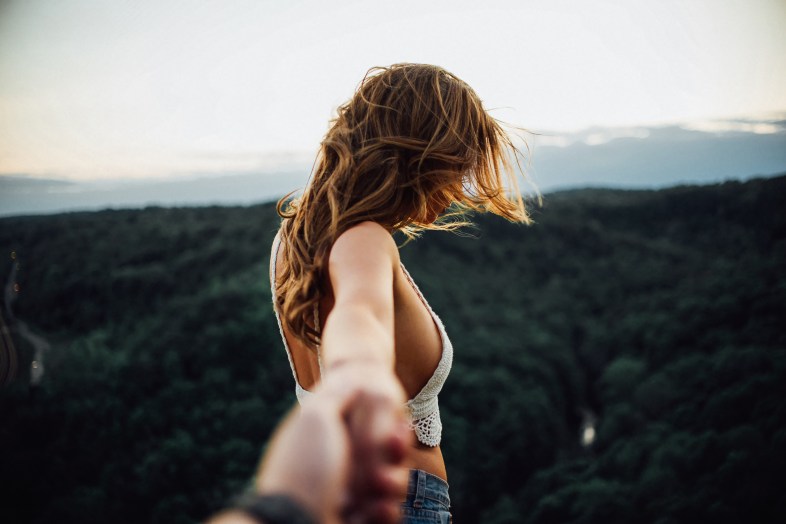 I realize I don't know you yet. I don't know the one person who I will love for eternity, the one person who I will write vows to, and who I will cherish until our laugh lines are permanent reminders of the life we shared together. I don't know you yet, but when I meet you, this is how I will take care of your heart.
I will know that your heart is a sacred organ. It provides your body with the oxygen you need to kiss, to love me, and to need me. I want you to know that my heart is yours to take if yours can't work as hard anymore. And I want you to know, that I will do everything in my power to hold your heart in the light when you can't find your flashlight in the dark. And I will kiss your heart over and over so you can feel my love being washed all over you.
You will be my person. And you will make my heart beat faster just by knowing that I found you and you found me.
I promise to make your heart beat faster and to fill your stomach with butterflies even after thirty years of being together.
I promise to clean up all the scars and cuts that other women have put on it. I will bandage up the memories from broken promises and wasted tears. I won't let the broken past that you rarely talk about weigh you down anymore. I will lift all of that weight off of you, so you don't have to be haunted anymore. And I promise to love your new heart just as much as the one that was full of ghosts.
I promise to dance with you in our living room, chest to chest, and kiss you softly. And then I will feel your heart race when I chase you to the bedroom and hear it beat boldly. I will make sure to make your heart race with anticipation, lust and love for all the years of you and me. I promise to keep your heart safe in my arms. And when it is time to check in for the night, I promise to whisper "I love you" while you snore softly next to me.
I promise to be gentle with your heart. Your past left you sensitive and your lungs, weakened by people who ran over your every word. So, I promise to listen to you when you are angry. I promise to shower you with kind words, and never make you wish you never had met me.
I will lift you up, and hold your hand when you are reaching for nothing but air.
A piece of your heart will always be a part of me. And mine will always be apart of yours.
And the thing about your heart is, it makes me happy. I promise to make yours happy too. And I promise to never break it.