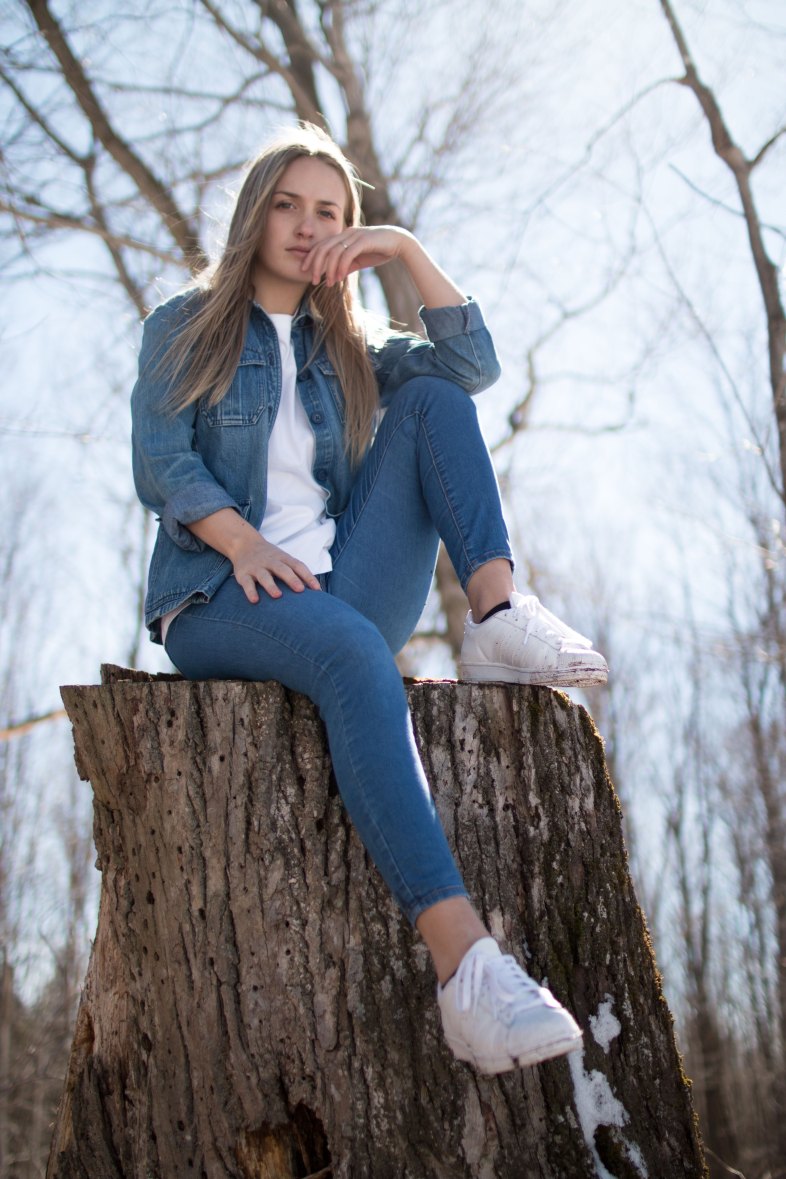 This is for you, yes you.
This is for you, the tall skinny blonde girl with Bambi eyes who finally managed to win his heart.
You got there, you are the winner, at least in my eyes, you are.
I fought so hard, hundred percent sure that it was going to be me, at some point, but it turned out I was wrong, that I wasted so many tears and night spent being awake, convincing myself that it  was going to be me, nobody else.
You did it, I didn't. He chose you. That is what matters. He chose YOU. You are his poetry now.
You are the muse, the strength, the other half, or whatever material souls are made of yours and  his are now the same. You are going to be in every thought, every line, lyric or written word.  Because that's what us writers do, we put you down, onto paper, and you will never die.
I put down him so many times he is now immortal. He is going to do the same with you, you will live forever. That's why maybe you worked out for him: you're not a writer, and it's known,  writers should never ever date each other.
Because when it's over it only becomes a competition  of who can get the most written material out of it all, quicker than the other.
I think this is the reason why it could have not be me in the end.  But this is not about me, this is about you.  I hate you. I hate you because you are exactly where I wanted to be, holding his hand, laughing at  his silly dumb jokes, strolling trough the park, wearing black flats, staring at him in the late
summer sunshine, when September is about to begin, and the holidays are over, and you, stop for  a moment, look up, and realize you are in love. You pretended to be too cool for him, but you  actually fell, live everybody else did.
Haven't you realized yet, how lucky you are? How precious every single thing is going to be now?
So I guess the only true thing I want to say to you is this: love him. Love him endlessly, hug him in  the middle of the night when he starts crying and wants to give up on everything, kiss his forehead  in the morning when the sun is not up yet, gently kiss his back before he wakes, because he sleeps  on his stomach, you'll soon know.
Go to fitness classes with him, read him poems out loud, he  loves Rumi. He will beg you to read Bukowski together, do it, but not too often, he likes to
romanticize it, but there's definitely nothing romantic about Bukowksi. Keep him healthy, keep  him safe, keep him sane. And love him, love him, love him.
Even when it will seem that he doesn't  want you to anymore, when he will be begging you to leave him alone. He doesn't want to be  alone anymore. He can't stand his own company. He hates pictures, but force him every now and
then to take some, he will thank you for the memories later. Get lost in the countryside every now   and then, he pretends to love crowds, but he actually loves the silence. Listen to it: listen to his silent.
He will try to make a conversation, but he will always prefer to listen to you. Talk to him in  French, for hours. Let him listen.  I started believing in soul mates the moment I laid my eyes on him.  I even started reading the horoscope, and I never believed the horoscopes.
For a brief moment I truly believed it was right, everything was pointing towards me. That was the  direction, the dream I dreamt so hard it almost became real.
But then you came around, blue skinny jeans, a yellow t-shirt and a cigarette in your hand. And  you, are the kind of person who destroys naïve girls dreams. So you got the role. You matched the  requirements. You are playing the main part in a movie I tried to act in for at least 7 years now.
Welcome to the final act: you got the call back, you are his, he is yours and and he will always be  up there, with the stars. And he took you up there with him.