This time of year is very much rooted in tradition; the holidays themselves are a tradition, and the rituals we engage in — including often-anticipated gift exchanges — are also steeped in annual routine. But what happens when routine just becomes plain silly? In the spirit of bending the rules on the typical gift list this holiday season, here are eleven gifts that may be worth reconsidering. This post is part of the Thought Catalog Holiday Gift Guide Series, brought to you by the versatile HP Pavilion x360.
SPONSORED
1. Those Running Shoes With All The Toes Outlined
I don't doubt their effectiveness, but somebody needs to take a stand against these inadvertently brutal fashion statements. No civilian needs to have feet shoved in their face whilst sauntering through their dog's morning walk.
2. A Coffee IV
I've heard of specific large coffee companies selling these. It sounds like a gift that has about zero chance of ending well.
If we're gonna get creative with coffee dispensers, let's bend the rules this year and put the coffee in a Hess Truck — nostalgic and practical.
3. A Wallet That Values Style Over Substance
A wallet is a home. I once received a wallet that wasn't wide enough to fit my various cards and crucial items*. It's now buried in the depths of my childhood bedroom.
*Not entirely the vendor's fault. The coffee place I was going to at the time had an abnormally large punch card. Nonetheless, unsalvageable.
4. An Oven Mitt With Paws/Claws
I saw this once. My friend spent a good 90 seconds waxing poetic about her bear claw oven mitts, only to almost drop a bunch of cookies. That said, I think the near-disaster might have had more to do with her innate clumsiness than these cool-looking oven mitts.
The commitment to aesthetic is certainly admirable. But lets not stop at bear claws. Let's bend the rules yet again and go full bear. Bear costume, bear head, the works.
5. An Ice Cream Sandwich iPhone Case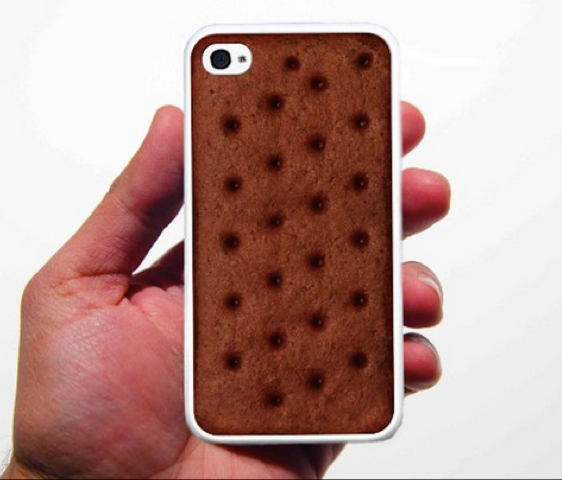 6. A Nightcrawler Poster/American Psycho Coffee Mug
I haven't yet seen Nightcrawler, but am very excited to do so.
However, having a poster of creepy Jake Gyllenhaal hovering over one's bedframe probably isn't too ideal for certain activities.
7. Bacon Flavored Products
As in bacon flavored sunscreen, bacon flavored toothpaste, etc. This is a great way to ruin the excitement and joy of one of mankind's most celebrated foods.
Maybe instead of bacon, find these things in sausage flavor. An equally excellent breakfast delicacy, that for some reason never wins the breakfast meat popularity contest.
8. A Complicated Alarm Clock (That will be used for practical purposes)
I was once privy to a very cool antique alarm clock. One day, I decided to use it. The next morning, it was broken — I couldn't figure out how to turn it off, so it ended up being smashed on the floor.*
*Get a cool alarm clock. I think this one's on me.
9. A Horse Head Mask
I say this not because horse head masks are juvenile, but rather as a preventative measure. If you're thinking about buying someone a horse head mask, it probably means that person is the type of person who will be very tempted to wear it every day. Thus, you will be inadvertently be responsible for their impending unemployment and eventual homelessness.
Sometimes, bending the rules means knowing when to be a responsible friend.
10. A Restaurant Gift Card For Two When Someone Is Single
For his birthdays in college, one of my friends' relatives would send him a gift card for nicer restaurants in the area — the amounts on these gift cards would generally insinuate the dinner was meant for two people, which of course meant that the ideal guest would be a date.
I believe this created a little bit of stress.
11. Something That You're Just Getting Because You Need To Get A Gift
From my experiences, here are the best rules to follow when purchasing gifts:
Guys love practical
Girls love thoughtful
People over 60 love really long books about Abraham Lincoln
Everyone loves versatility. Go ahead and bend the rules on individualized gift-giving and just get everyone the HP Pavilion x360
This post is brought to you by the HP x360. 360° degrees of versatility. One smart price.