Since it's Friday, I figured it'd be a good idea to give away a bunch of clear multi-million dollar ideas away for free. Is the rom-com dead, or do we just need some new ideas? (Note: take these ideas with a grain of salt movie theater butter)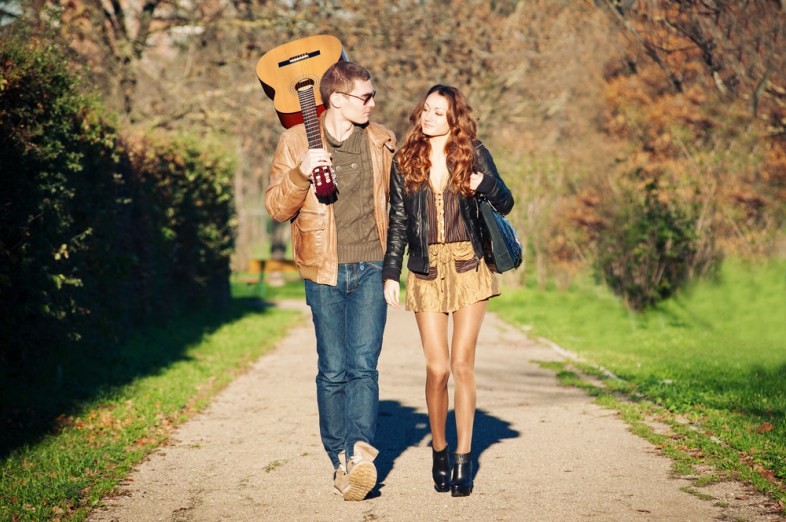 1. Due to a slow "news" day, footage of a guy and a girl looking longingly at each other on the subway tracks goes viral. The guy discovers the video early on, and in conjunction with a blogger hungry for a big scoop, launches an internet-wide campaign to try and find the girl — who, mystifyingly, is impossible to locate. While searching for the girl, he ends up falling for the blogger — who, amidst all the craziness, realizes there's actually more to life than the next big traffic spike.
2. A Prince from Nigeria must find a suitor to the royal family line. Due to a spell cast by some evil wizard played by Zach Galifianakis, the only way he's allowed to find his suitor is through sending emails offering big returns on investments.
3. Two twenty-somethings with sky-high aspirations and even higher amounts of student debt fall for each other after meeting at a coffee shop. There's no real plot, but that's not really an issue when you have characters that are this passionate, driven, and uncompromising.
4. Two internet commenters from different walks of life get into a series of HEATED arguments in the comment section of popular online publication. A weird offshoot of Tosh.0 discovers the story, and invites both of them to the studio to extend their debate onto the screen. SoulCrusher666 and TSwiftFearless1989 slowly end up falling for each other, showing that love can overcome all obstacles — even terrifying internet vitriol.
5. A 27 year-old sales planner is forced to move out after "cheating" on his girlfriend. Somehow, there is 90 minutes of screen time devoted to the boyfriend trying to make up for his unforgivable blunder of watching an episode of House of Cards without her.
6. Two twenty-somethings, with sky-high aspirations and even higher amounts texts featuring the tongue sticking out emoji, fall for each other at a "drinks thing" that neither of them wanted to go to in the first place. There is a scene when the girl says "can I be honest? I really don't want to be here right now." — to which the guy defies all odds, and agrees with her.
7. An uptight, older woman from Darien, Connecticut moves to Venice Beach to take care of her wild and crazy grandson. She gets less uptight, and ends up dating an aging surfer. There are about 50 jokes involving dubstep.
8. After hitting it off at a function for all the other entry levels, Mark Bridges, 23, decides that the best course of action would be to write a short, funny email to Meredith, who told him to send her that article he was talking about. The entire movie is just him trying to figure out how to word the email.
9. Two twenty-somethings with sky-high aspirations and even higher amounts of tweets that were carefully composed and then quickly deleted fall for each other after seeing each other perform at an open mic on Orchard Street. Through their incessant love-making and aggressive PDA, they resolve to form a band — the tone of which is Owl City meets Thursday meets Drake meets Tegan & Sara meets Savage Garden. The band takes off, but will their love remain in perfect harmony?
10. Channing Tatum and Jennifer Lawrence get paid a lot of money to be in the same movie.