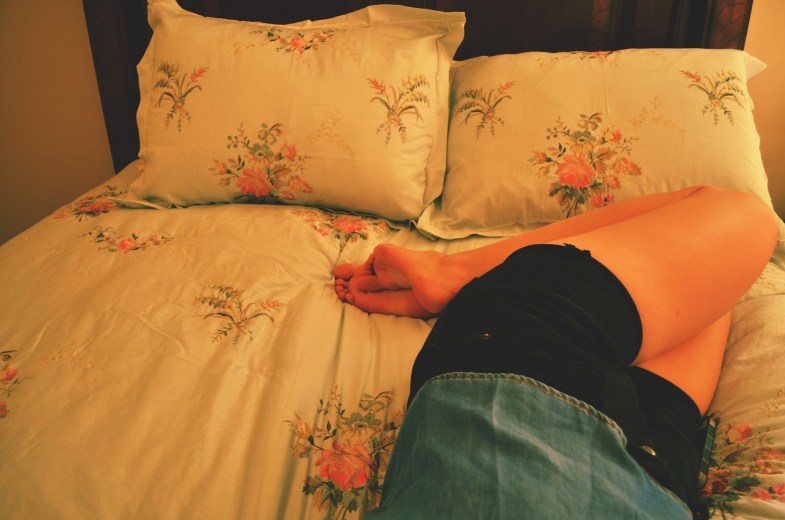 1.
"Roses are red
And you should take this as a sign
That I'm into to witty rhyming
But not being your Valentine."
2.
"Your best acting job was pretending that you loved me."
3.
"No one in this city associates you with me and it's so amazing. I'm finally free."
4.
"I've slept with someone else who had your name and when I whispered it in his ear you didn't even cross my mind."
5.
"You no longer haunt me."
6.
"And I no longer care if I haunt you."
7.
"I hope you get to go back to Peru someday."
8.
"I hope she loves you as much as I did."
9.
"My dog still whines when she thinks she sees you."
10.
"I still don't care about whether or not the aluminum in deodorant is bad for you."
11.
"Roses are red
Violets are blue
Your best-friend tried to fuck me
And I said no because of you."
12.
"I sleep with girls now."
13.
"But I still sleep with boys."
14.
"Really the only person I don't want to sleep with, is you."
15.
"You weren't there for me like you said you would be. For a long time that really hurt. Now it's just another sign that shows I was always a better person than you."
16.
"It's taken a long time but now if someone mentions you, my first reaction is to ask who they're talking about."
17.
"I know about the time you tried to cheat on your girlfriend with one of our mutual friends. Some people never change."
18.
"Roses are red
Sunflowers are tall
I took your friend's virginity
And I'm not sorry at all."
20.
"There was a time I thought I'd always love you. But it turns out I'll always love the memories, but not you."
21.
"On my first Valentine's Day without you, I put all of your things into plastic bags, drank four bottles of wine, and cried as I threw up purple and tried to come to terms with the fact that I was disposable to you."
22.
"On my second Valentine's Day without you, I went out with my friends and planned my upcoming move. I laughed and sipped Moscow Mules, and pretended I didn't hope you'd be behind my U-Haul telling me to stay.
23.
"On my last Valentine's Day without you, I only thought about you for a moment. I went to bed early and I checked the view count on a post entirely comprised on what you did to me that was going viral. I realized I could build something myself that only contained the traces of you that I allowed. And that was really something."
24.
"On this Valentine's Day without you, I won't think about you at all. Because it's over. It's really over."
25.
"It has taken 1095 days for me to not miss you."
26.
"Roses are red
Seaweed lives by the shore
I'm forgetting all about you
Because I do not love you anymore."