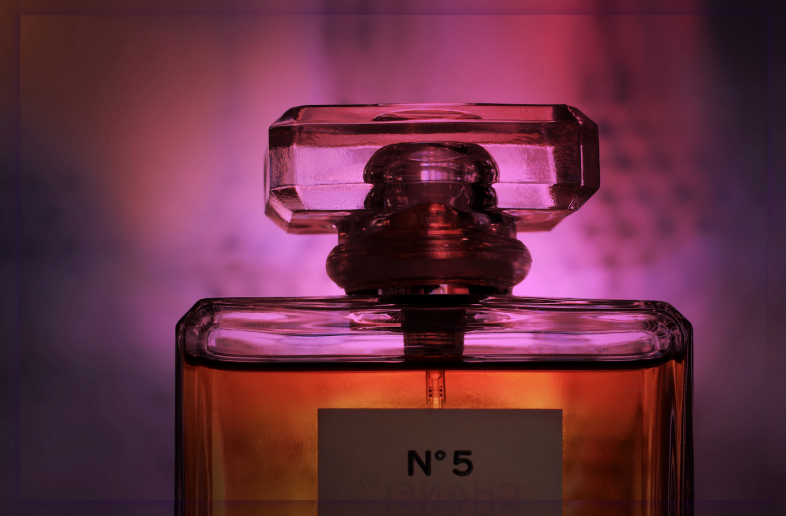 I've been fascinated by perfume since I was a small child. I'd sit on the bathroom counter and sniff my mom's various scents – I loved the fancy bottles and the precious liquid inside that I was not allowed to try. When I grew up, the obsession only got worse and I've gone on to collect (and use, unlike my mom) bottle after bottle of fragrance. I'm obsessed. The magic of perfume is its transformative quality. Feeling sad? Spritz on a bright citrus and feel a boost. Need to be transported to another time in your life? Perfume can do that. I feel naked without it.
Of course, I'm not the only one entranced by the world of perfume. These quotes sum up my feelings just perfectly.
1.
A woman's perfume tells more about her than her handwriting. — Christian Dior
2.
I hope women who wear my perfume will have men all over them. — Reem Acra
3.
A woman who doesn't wear perfume has no future. — Coco Chanel
4.
The question that women casually shopping for perfume ask more than any other is this: 'What scent drives men wild?' After years of intense research, we know the definitive answer. It is bacon. Now, on to the far more interesting subject of perfume. — Tania Sanchez
5.
A perfume is like a piece of clothing, a message, a way of presenting oneself … a costume … that differs according to the woman who wears it. — Paloma Picasso
6.
One of the very few things that I do every single day is put on fragrance. If I'm not wearing makeup … I still put my fragrance on. I will brush my teeth and put on my perfume. — Blake Lively
7.
He had preserved the best part of her and made it his own: the principle of her scent. — Perfume by Patrick Suskind
8.
Music, at times, is more like perfume than mathematics. — Gabriel Marcel
9.
Perfume is the key to our memories. — The Perfume Garden
10.
What we talk about less often, because it is harder to explain, is the way a perfume can give breath and body to the phantom selves that waft about us as we go through our days — not just the showgirl, the femme fatale, and the ingenue, but all the memories and dreams of the taller, meaner, sharper, sweeter, softer people we have been or long to be. — Coming to my Senses: a Story of Perfume, Pleasure and an Unlikely Bride
11.
What do I wear to bed? Why, Chanel No. 5 of course. — Marilyn Monroe
12.
Can anyone remember love? It's like trying to summon up the smell of roses in a cellar. You might see a rose, but never the perfume. — Arthur Miller
13.
Perfume is the indispensable complement to the personality of women, the finishing touch on a dress. — Christian Dior
14.
Being a solo artist is like going from eau de toilette to a perfume. It's much more intense. — Geri Halliwell
15.
Long after one has forgotten what a woman wore, the memory of her perfume lingers. — Christian Dior
16.
Perfume puts the finishing touch to elegance – a detail that subtly underscores the look, an invisible extra that completes a woman's personality. Without it, there is something missing. — Gianni Versace