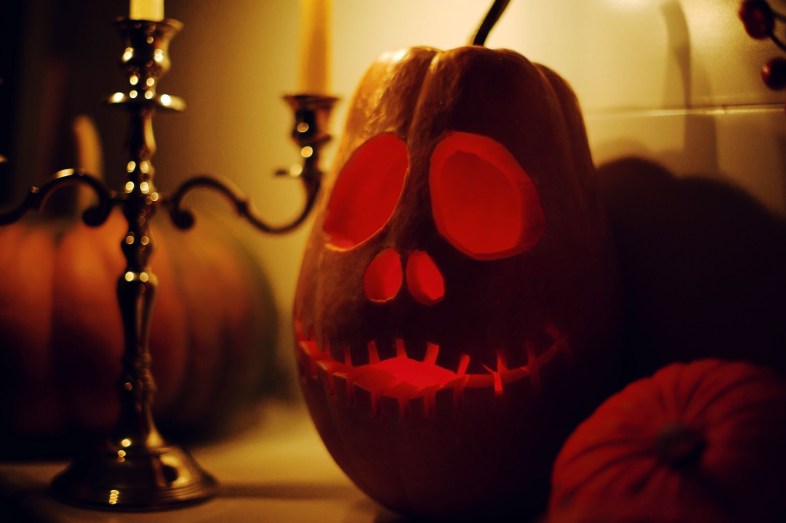 1. The Night Circus by Erin Morgenstern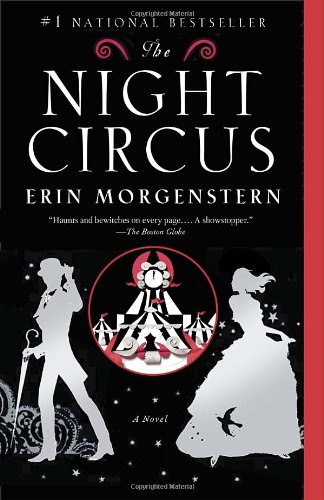 A mysterious circus, Le Cirque des Rêves, arrives suddenly in the night. No one knows where it comes from, how it got there, or how long it will stay. It's only open at night, and features some of the most spectacular feats the guests have ever witnessed. However, what the guests don't know is that, behind the scenes of the circus, an intense duel between two magicians rages on, and when the young magicians fall in love, the entire fabric of Le Cirque des Rêves may unravel.
This is not a novel meant to scare; it's meant to amaze. In true circus fashion, the surface appears fantastic and mystical, and when you delve deeper, you're exposed to the true dark and twisted nature of its characters.
---
2. The Death And Life Of Zebulon Finch, Volume 1: At The Edge Of Empire by Daniel Kraus
It's 1896 and Zebulon Finch, a seventeen-year-old gangster, is murdered. Moments later, he's resurrected and used as a sideshow attraction in a traveling medicine show. As a man who now cannot die, Finch is catapulted on a 200-year journey, braving World War I trenches, Depression-era New York, and the Golden Age of Hollywood, all while seeking his own personal redemption.
I was lucky enough to receive an advance copy of this book, and oh. my. god. I wasn't planning on reading it right away but I decided to give the first couple paragraphs a glance, and next thing I know I'm two chapters in with no intention of stopping. It has macabre and gruesome imagery wrapped in language that's elegant and moving. Even though it doesn't come out until October 27, it's the perfect book to pick up and propel you into the ultimate Halloween spirit.
---
3. It by Stephen King
In a small Maine town in 1958, seven friends encountered a horrible monster that could take on the shape of whatever you feared (but often a creepy AF clown) and fed on children. The friends fight It and kill It, but 28 years later, it looks like It is back, so the children (now adults) return to try and defeat It once again.
F*ck this book. I'm the first to admit that I'm easily scared and avoid horror at all costs, but I read this. For you, Thought Catalog readers. I read it, because I didn't think this list would be complete without a Stephen King book. And now I can't sleep without seeing that damn clown in my nightmares.
---
4. The Bad Beginning by Lemony Snicket
The first book in A Series of Unfortunate Events, these books were made to be read in October. You follow the lives of the Baudelaire siblings after the deaths of their parents.They're sent to live with Count Olaf, an exceedingly creepy man who is determined to get his bony hands on the children's large inheritance. While these are children's books, they're fun, absurd rides that people of any age can enjoy (and you will, trust me).
---
5. The Fall of the House of Usher by Edgar Allan Poe
I chose this story, but pretty much any (okay, all) of Poe's work is perfect Halloween reading. The story follows a narrator as he visits his friend and sister in a mysterious Gothic house. I don't want to reveal too much, because the story works best when you just dive in and let the language envelope you. Plus it's a short story, so if I tell you too much, I'll end up just summarizing half the story. Read it at night with a hot beverage, you won't regret it.
---
6. A Monster Calls by Patrick Ness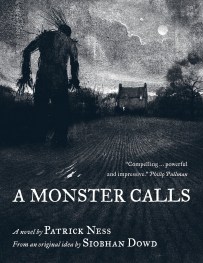 On the surface, this book delves into all the classic techniques that make a great horror story. Every night at seven minutes past midnight, a monster from Connor's nightmares appears at his window. The monster will tell Connor three stories in exchange for the truth that Connor cannot bear to utter. The further you venture into this story, the more you realize that this book isn't just a horror novel, it's an emotionally exhausting and incredibly moving story about loss and forgiveness. It's a book that's best read in one heart-wrenching sitting; so sit down with a box of tissues, and feel all of those emotions that you didn't even realize you've had pent up for years.
---
7. Miss Peregrine's Home for Peculiar Children by Ransom Riggs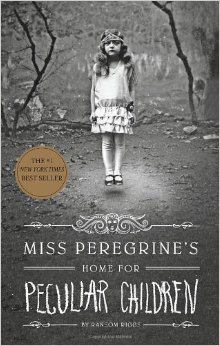 The first book in a series by the same name, Miss Peregrine's Home for Peculiar Children follows Jacob, a sixteen-year-old boy, who travels to a mysterious island in order to get some answers that will shed some light on his grandfather's mysterious death. What he finds on the island is beyond anything he could have imagined.
If Harry Potter and X-Men had a child, I figure this would be their twisted, kind of emo teenage kid (but in a good way). The coolest part of the book is its incorporation of really interesting vintage photographs that not only look amazing, but create an eerie atmosphere that will have you second-guessing your decision to read this book at night.
---
8. The Murder Complex by Lindsay Cummings
Just in case the cover didn't give it away, this book takes place in a dystopian future with a Big Brother-esque organization that watches over its citizens with intense precision. The thing that makes this different from all other dystopian novels? In this society, the murder rate is higher than the birthrate (like, on purpose–they have assassins that make sure more people die each day than are born). Fifteen-year-old Meadow is trained to survive in this seedy world, but when she meets an assassin, they begin digging deeper and deeper into the society's secrets and set off a chain of events that will have you gasping for breath by the end. If you're looking for a dark and bloody thriller, this is definitely the book to read.
---
9. Frankenstein by Mary Shelley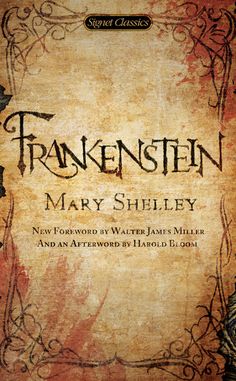 A list of October reads would not be complete without this book, the epitome of all things Gothic and Romantic. We all know the story: a doctor tries to uncover the secrets of life and death and accidentally creates a "monster" (however, CAN WE GET A SHOUT OUT THAT THE REAL MONSTER IN THIS IS DOC FRANKENSTEIN?? THXX). Basically, the award for Worst Dad of the Year goes to Doctor Frankenstein. Every year. Because he's the worst. (But like, still read it okay? It's really good.)
---
10. The Graveyard Book by Neil Gaiman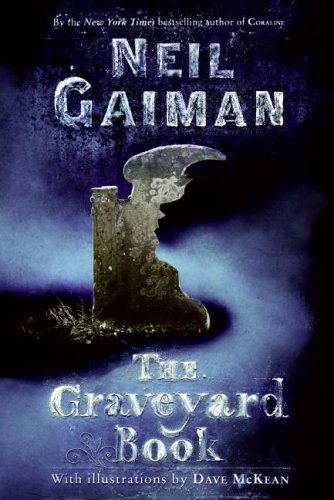 This story is basically The Jungle Book… you know, if Mowgli were raised in a graveyard by a bunch of ghosts instead of in a jungle and by Baloo. That's the case with Nobody "Bod" Owens, whose family was murdered by "a man named Jack" when he was a toddler. The story is incredibly fun with a cast of characters from a wide array of time periods. Throughout the tale, the ghosts must protect Bod from the mysterious and creepy "man named Jack" who's hellbent on finishing the job he started and killing Bod.
---
11. And Then There Were None by Agatha Christie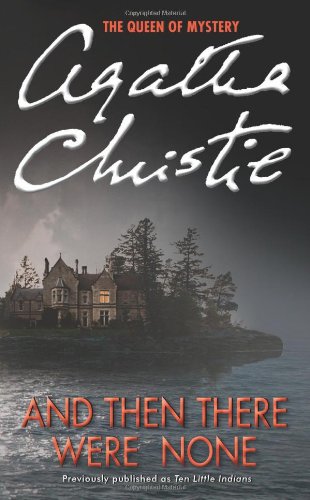 Ten strangers are invited to a mysterious island. Once there, the host accuses each of them of murder. Since they cannot leave the island, they all start sharing their deepest, darkest secrets. Then, one by one guests are being killed and they must try and find the real murderer before they're all dead. Okay, I know what you're thinking, and no, this isn't the synopsis for Cabin in the Woods 2. It is, however, the plot of what's considered one of the greatest mystery novels. Plus, murder mysteries are pretty much made for October.
---
12. Compulsion by Martina Boone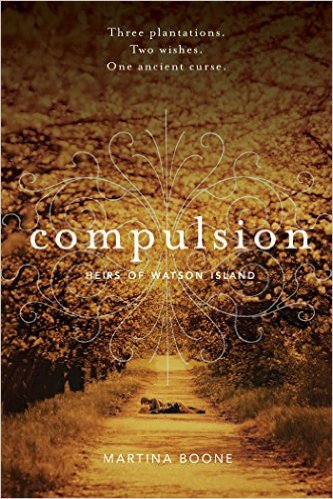 This YA novel has an engrossing Southern Gothic setting that will have you yearning for all things Halloween within fifteen pages (like actually, this is the page I was on when I decided to bake pumpkin bread ASAP). The story follows a girl who just lost her mother as she's sent across the country to live with her aunt on a deteriorating plantation with more than its fair share of family secrets. With the help of a neighbor, she begins to delve into these secrets and finds a bit more than she bargained for (including just a hint of magic).
---
13. Grimm's Fairy Tales by the Grimm brothers
Read these, and remember how f*cked up the real fairy tales actually were before Disney came on the scene (LOOKING AT YOU, CINDERELLA). The Grimm brothers' tales are dark, twisted, and the perfect solution for when you want to get in the Halloween spirit with something short and anything-but-sweet. Read enough of the tales, and you'll never look at a child's princess costume the same way ever again.

---