A dozen of the most elaborate, enduring, and heartwarming expressions of true love in world history.
1. HE HAD LONG-STEMMED ROSES DELIVERED TO HER GRAVE THREE TIMES A WEEK FOR TWENTY YEARS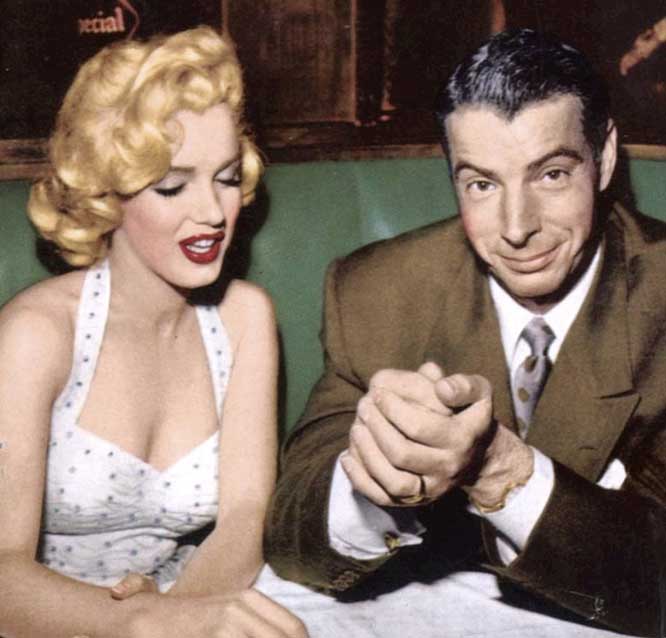 Baseball legend Joe DiMaggio's streak of hitting in 56 consecutive games is one of the rare sports records that will probably never be broken. But it was Marilyn Monroe who broke his heart—they were married for less than a year in 1954. But when she died in 1962, he arranged with a flower shop to place long-stemmed roses on her grave three time a week for the next twenty years.
2. SHE BOUGHT HIM A CAR PAINTED IN RED HEARTS WITH A NOTE THAT SAID "YOU'RE DRIVING ME CRAZY"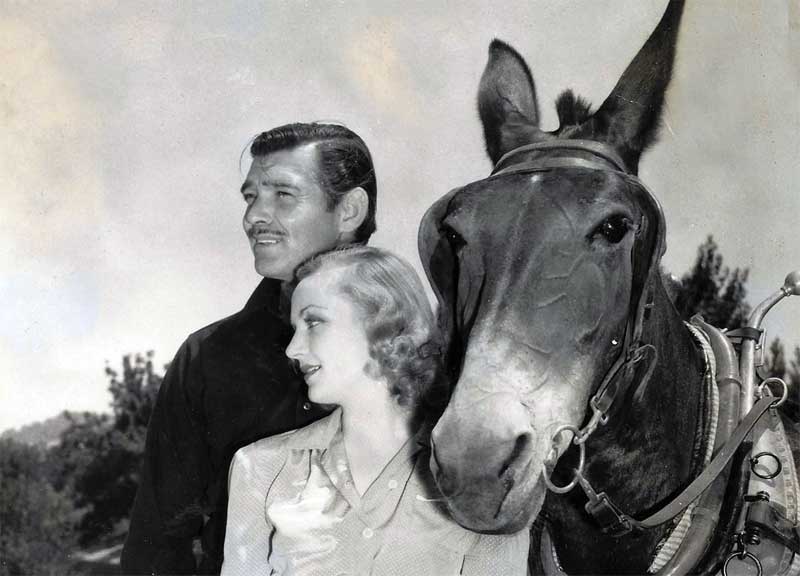 Dapper and mustachioed, Clark Gable was one of Hollywood's biggest male sex symbols from the early 1930s all the way to the early 1960s. In 1936—for their first date—screen siren Carole Lombard bought him a used Model T Ford, had it painted white with red hearts all over, and delivered to him with a note that said "You're driving me crazy." They married three years later.
3. HE BOUGHT HER THE WORLD'S MOST EXPENSIVE DIAMOND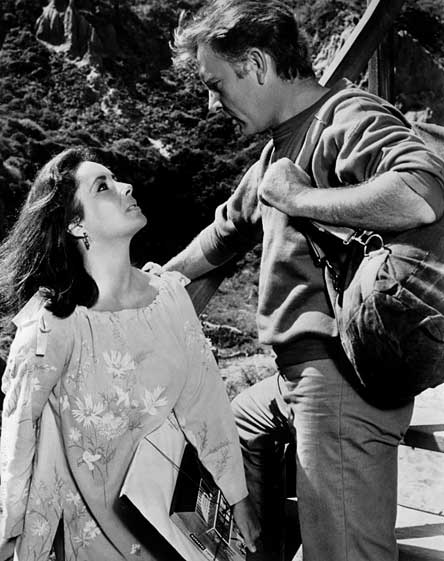 Elizabeth Taylor and Richard Burton were two of the biggest film stars of their era but were perhaps even more famous for their torrid and turbulent, on-again/off-again love affair that included two marriages and two divorces. In 1969, Burton haggled endlessly and doggedly with sellers and finally coughed up over $1 million ($15 million in today's money) to buy Liz a 68-carat diamond. Previously, the most expensive diamond in the world had sold for $300,000. After their final split, Taylor sold the glittering rock for $5 million and donated the dough to charity.
4. HE WALKED AWAY FROM HIS THRONE TO BE WITH HER
Edward VIII became King of England in 1936. But by December of that year, deeply in love with a married American woman named Wallis Simpson, he was forced to choose between her or his throne. He chose her. She divorced her husband and they were married the next year.
5. HE BOUGHT HER THE WORLD'S MOST EXPENSIVE TOILET SEAT FOR THE WORLD'S MOST BEAUTIFUL ASS
When Ben Affleck and Jennifer Lopez were Hollywood's most visible power couple in 2002, Ben spent a whopping $105,000 to buy J-Lo a toilet seat covered in rare gems such as diamonds, rubies, and sapphires. "I never thought I'd say this about a toilet seat," Lopez gushed, "but it's beautiful—almost like a piece of art."
6. SHE AWOKE TO HEAR A SYMPHONY WRITTEN FOR HER
For his wife Cosima's 33rd birthday, German composer Richard Wagner wrote an entire symphony for her. She was awakened on her birthday morning to the strains of a 15-piece orchestra playing her the symphony on her staircase. "When I woke up I heard a sound. What music!" she wrote in her diary.
7. HE DROPPED HUNDREDS OF ROSES FROM A HELICOPTER ONTO HER HOUSE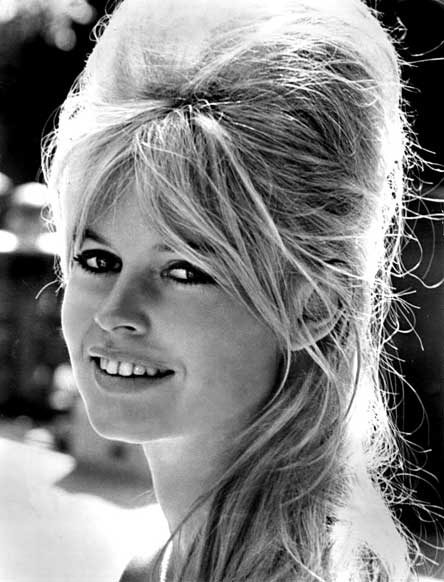 Blonde French bombshell Brigitte Bardot was probably the most sought-after sex symbol of the 1960s. To woo the elusive golden goddess, German playboy Gunter Sachs paid for a helicopter to drop hundreds of roses over Bardot's villa in the French Riviera. It worked, and they married in 1966.
8. HE BUILT HER THE WORLD'S MOST BEAUTIFUL TOMB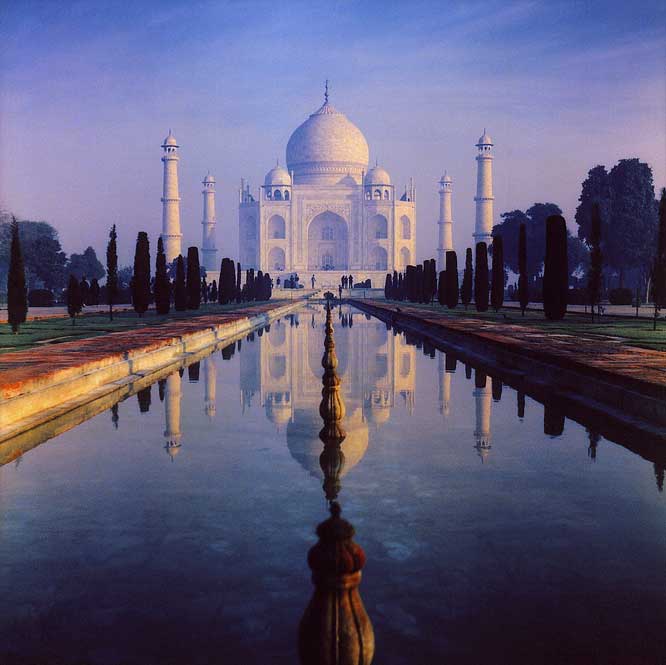 Indian Emperor Shah Jahan was so heartbroken at the death of his wife Mumtaz Mahal—who died while delivering their fourteenth child in the year 1631—that he commissioned over 20,000 workmen and over 1,000 elephants to build her tomb as a symbol of his undying love. It took over 22 years to build but is now one of the world's most famous and instantly recognizable buildings—the Taj Mahal.
9. CONCENTRATION CAMP LOVE AFFAIR
Captured by the Nazis in 1940 and placed in a concentration camp, British soldier Horace Greasley fell head over heels for a Jewish translator named Rosa Rauchbach. After Greasley was moved to a camp forty miles away, he escaped the camp to be with her an estimated 200 times—sometimes up to four times a week. Tragically, after Greasley was liberated in 1945, both Rosa and her baby died while delivering Greasley's child.
10. HE BOUGHT HER A WHOLE ISLAND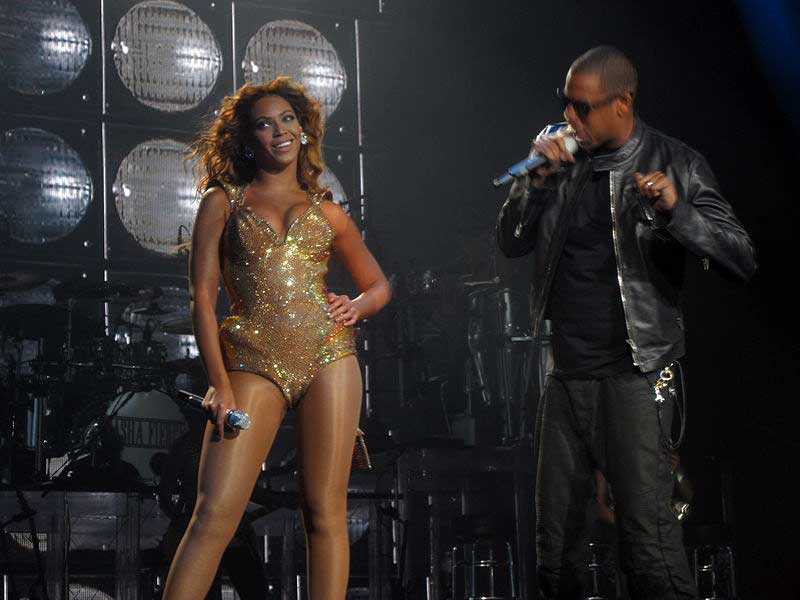 With his grand, ostentatious displays of wealth and power, Jay-Z is sort of the Donald Trump of hip-hop. For Beyoncé's 29th birthday he bought her an island off the coast of Florida for $20 million.
11. DINNER FOR TWO IN AN EMPTY SPORTS ARENA
In 2011 at age 17, Justin Bieber rented out the 20,000-seat Staples Center in Los Angeles so that he and his then-girlfriend Selena Gomez could have a private candlelit dinner. After eating, they watch Titanic alone together on the stadium's big screen.
12. MARRIED ON HIS HUNDREDTH BIRTHDAY AFTER CHASING HER FOR THIRTY YEARS
In 1983 when he was 72 years old, Forrest Lunsway was set up by friends with a 62-year-old woman named Rose Pollard. Rose told him that she only wanted to be friends and had no interest in getting married. Forrest persistently courted her for the next 20 years, driving the 40 miles back and forth between their homes just so he could see her again. In 2003 her proposed marriage to her, and she joked that if he lived to be 100 she would marry him. So in 2011—when she was 90 and on the day he turned 100—they were finally wed.