While English doesn't sound as romantic as Latin or French, there are certain words in the English language that are beautiful. These beautiful words don't necessarily have a beautiful definition, but they absolutely leave you thinking about the beauty of the language after you say the word.
Each of these beautiful words in the English language has the meaning below them. They vary in verbs, adjectives, or nouns. Hopefully, this list of beautiful words can help you increase your vocabulary or at least provide you a pleasing word to introduce into your daily rapport.
Beautiful Words List
Abomination
a thing that causes disgust or hatred.
Aesthetic
pleasing appearance.
Ambivalent
conflicting feelings or emotions.
Antagonist
a person who actively opposes or is hostile to someone or something; an adversary.
Aspiration
a strong desire to achieve something high or great.
Aurora
early morning dawn.
Beguile
to charm or enchant in a deceptive way.
Bewilderment
to be in a state of confusion or perplexion.
Blossom
the state or period of flowering.
Bodacious
excellent, admirable, or attractive.
Braggadocious
boastful or arrogant.
Breathtaking
astonishing or awe-inspiring in quality, so as to take one's breath away.
Brood
a group having a common nature or origin.
Bubbly
(of a person) full of cheerful high spirits.
Bucolic
relating to or typical of rural life.
Bungalow
relating to or typical of rural life.
Cadence
a modulation or inflection of the voice.
Candor
the quality of being open and honest in expression; frankness.
Cherish
to hold something dear.
Coincidentally
in a way that results from chance despite being very unlikely.
Constellation
a group of stars forming a recognizable pattern that is traditionally named after its apparent form or identified with a mythological figure.
Conundrum
a confusing and difficult problem or question.
Cottage
a small simple house, typically one near a lake or beach.
Coy
making a pretense of shyness or modesty that is intended to be alluring.
Crisp
firm, dry, and brittle.
Dalliance
an act of dallying.
Dapper
neat and trim in appearance.
Dauntless
incapable of being intimidated or subdued.
Dazzle
a brightness that confuses someone's vision temporarily.
Delicacy
fineness or intricacy of texture or structure.
Demesne
manorial land actually possessed by the lord and not held by tenants.
Demure
affectedly modest, reserved, or serious.
Desire
to long or hope for; exhibit or feel desire for.
Diaphanous
light, delicate, and translucent.
Discombobulated
confused and disconcerted.
Divinity
the state or quality of being divine.
Docile
submissive.
Dulcet
sweet to the taste.
Ebullience
the quality of lively or enthusiastic expression of thoughts or feelings.
Effervescent
having the property of forming bubbles: marked by or producing effervescence.
Elated
marked by high spirits.
Elegance
refined grace or dignified propriety.
Elixir
a magical or medicinal potion.
Eloquence
discourse marked by force and persuasiveness.
Elusive
difficult to find, catch, or achieve.
Embolden
to impart boldness or courage to; to instill with boldness, courage, or resolution enough to overcome timidity or misgiving.
Entice
attract or tempt by offering pleasure or advantage.
Ephemeral
lasting a very short time.
Epiphany
a moment of sudden revelation.
Eternity
infinite time.
Ethereal
extremely delicate and light in a way that seems too perfect for this world.
Euphonious
pleasing to the ear.
Euphoria
a feeling of well-being or elation.
Evasive
tending to avoid commitment or self-revelation, especially by responding only indirectly.
Evocative
bringing to mind strong emotions.
Exuberance
the quality of being full of energy and excitement.
Felicity
feeling of happiness.
Flamboyant
tending to attract attention because of their exuberance, confidence, and stylishness.
Fluidity
the ability of a substance to flow easily.
Forbearance
a refraining from the enforcement of something (such as a debt, right, or obligation) that is due.
Formidable
having qualities that discourage approach or attack.
Fragile
easily broken or damaged.
Fugacious
lasting a short time.
Galactic
relating to a galaxy or galaxies.
Glamorous
appealing or attractive.
Gossamer
sheer, filmy, delicate in appearance.
Grandeur
splendor and impressiveness, especially of appearance or style.
Gregarious
tending to associate with others of one's kind.
Gumption
shrewd or spirited initiative and resourcefulness.
Gusto
enjoyment or vigor in doing something; zest.
Halcyon
peaceful, calm, idyllic.
Harmonious
having agreement among musical components; musically concordant.
Hullabaloo
loud arguing or shouting.
Idyllic
like an idyll; extremely happy, peaceful, or picturesque.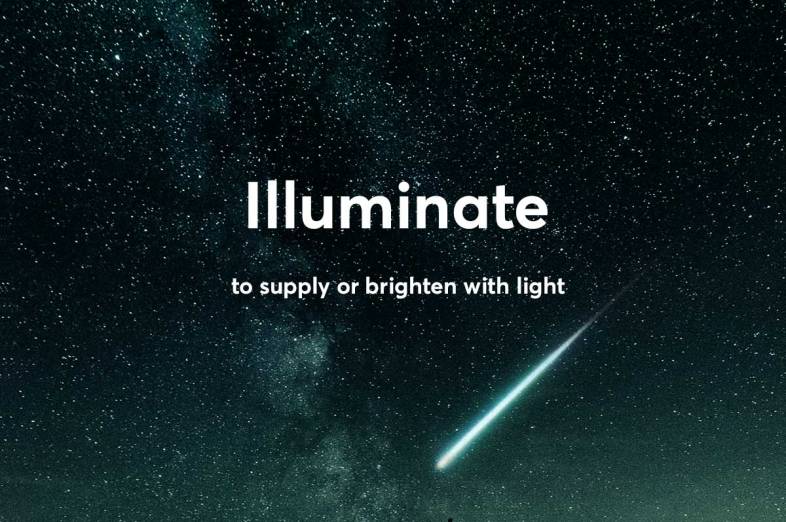 Illuminate
to supply or brighten with light.
Illustrious
notably or brilliantly outstanding because of dignity or achievements or actions.
Imbrication
an overlapping of edges (as of tiles or scales).
Imbue
inspire or permeate with a feeling, quality, emotion, etc.
Incandescent
emitting light as a result of being heated.
Indubitably
impossible to doubt; unquestionable.
Inglenook
a nook by a large open fireplace.
Insinuate
suggest or hint at something bad in an indirect and unpleasant way.
Insipid
lacking flavor.
Jewel
a precious stone.
Jubilant
feeling or expressing great joy.
Kalon
the ideal of physical and moral beauty especially as conceived by the philosophers of classical Greece.
Labyrinth
a place constructed of or full of intricate passageways and blind alleys.
Lagoon
a stretch of salt water separated from the sea by a low sandbank or coral reef.
Languor
weakness or weariness of body or mind.
Lavish
expending or bestowing profusely.
Leisurely
acting or done in an unhurried or relaxed manner.
Lily
a type of flower.
Limerence
the state of being infatuated or obsessed with another person, typically experienced involuntarily and characterized by a strong desire for reciprocation of one's feelings but not primarily for a sexual relationship.
Lithe
thin, supple, and graceful.
Loquacious
tending to talk a great deal; talkative.
Love
an intense feeling of deep affection.
Luscious
having a pleasingly rich, sweet taste.
Luxurious
extremely comfortable, elegant, or enjoyable, especially in a way that involves great expense.
Lyrical
beautiful expression of emotions.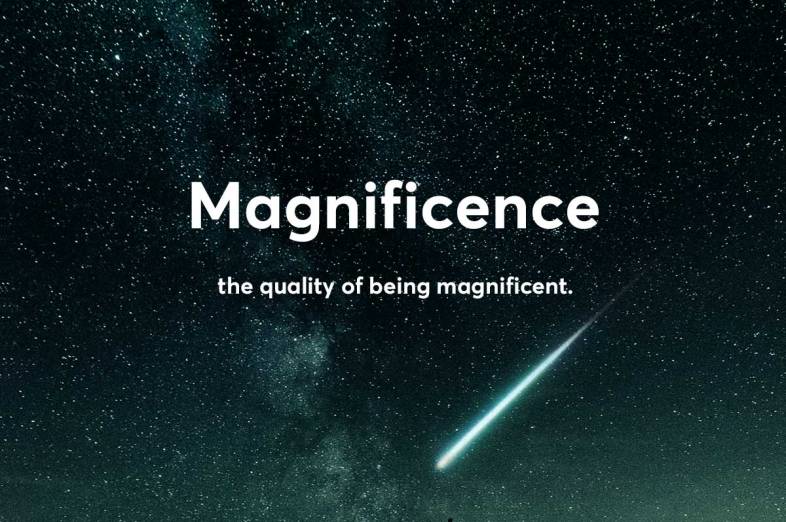 Magnificence
the quality of being magnificent.
Majestic
having or showing impressive beauty or dignity.
Melancholy
a feeling of pensive sadness, typically with no obvious cause.
Miraculous
occurring through divine or supernatural intervention, or manifesting such power.
Mirror
a reflective surface.
Moiety
a part or portion of something.
Murmur
a soft, indistinct sound made by a person or group of people speaking quietly or at a distance.
Nemesis
an unconquerable archenemy.
Onomatopeia
using the sound something makes to form its name.
Opaque
not able to be seen through; not transparent.
Optimistic
hopeful and confident about the future.
Opulence
great wealth or luxuriousness.
Panacea
a solution or remedy for all difficulties or diseases.
Peculiar
strange or odd; unusual.
Penumbra
the partially shaded outer region of the shadow cast by an opaque object.
Perplex
to cause someone to feel confused or baffled.
Phenomena
a fact or situation that is observed to exist or happen, especially one whose cause or explanation is in question.
Plethora
a large or excessive amount of (something).
Plump
having a full rounded shape.
Prim
stiffly formal and respectable.
Pristine
in its original condition; unspoiled.
Pugnacious
eager or quick to argue, quarrel, or fight.
Quaint
attractively unusual or old-fashioned.
Quarrel
a heated argument or disagreement.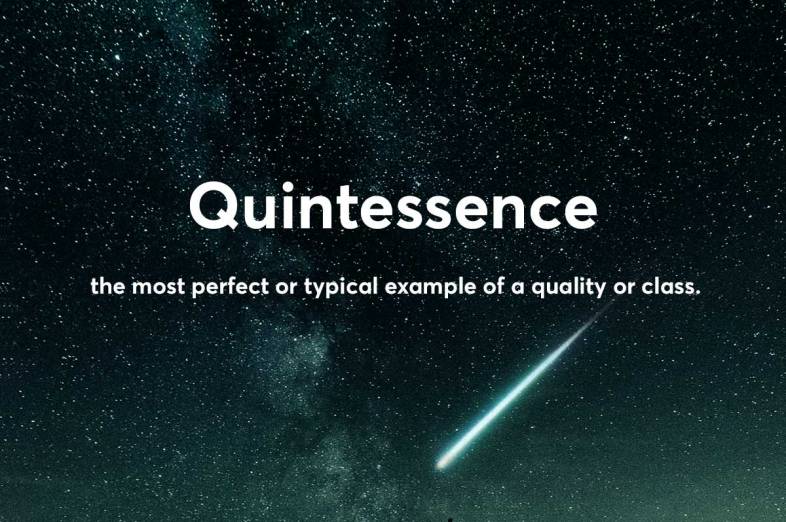 Quintessence
the most perfect or typical example of a quality or class.
Radiant
sending out light; shining or glowing brightly.
Rejuvenated
looking or feeling refreshed.
Rendezvous
a meeting at an agreed time and place, typically between two people.
Revel
enjoy oneself in a lively and noisy way, especially with drinking and dancing.
Revival
an improvement in the condition or strength of something.
Ripple
a small wave or series of waves on the surface of water, especially as caused by an object dropping into it or a slight breeze.
Sanguine
optimistic or positive, especially in an apparently bad or difficult situation.
Sassy
lively, bold, and full of spirit.
Saucy
impudent; flippant.
Scenic
providing or relating to views of impressive or beautiful natural scenery.
Scrumptious
extremely tasty; delicious.
Sempiternal
eternal and unchanging; everlasting.
Serendipity
the occurrence and development of events by chance in a happy or beneficial way.
Serenity
the state of being calm, peaceful, and untroubled.
Silhouette
the dark shape and outline of someone or something visible against a lighter background.
Sincere
free from pretense or deceit; proceeding from genuine feelings.
Solace
comfort or consolation in a time of distress or sadness.
Sorcery
the use of magic.
Sublime
of such excellence, grandeur, or beauty as to inspire great admiration or awe.
Summery
characteristic of or suitable for summer.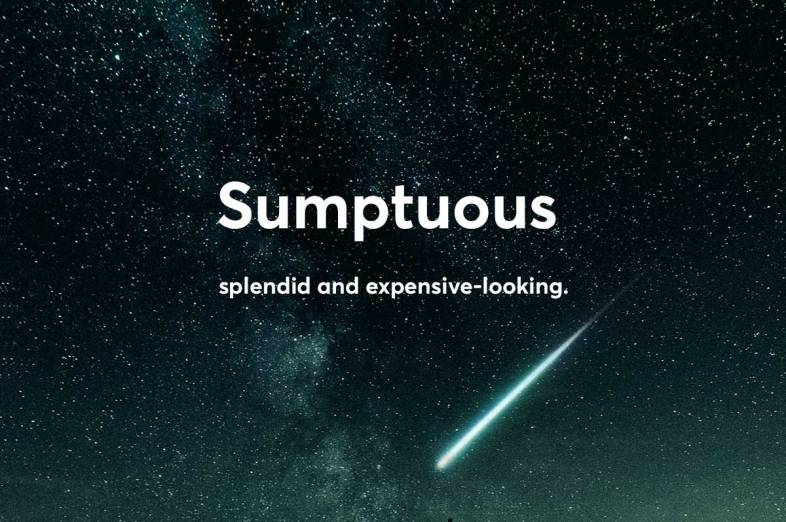 Sumptuous
splendid and expensive-looking.
Surreptitious
kept secret, especially because it would not be approved of.
Susquehanna
a river in the state of Pennsylvania.
Susurrus
whispering, murmuring, or rustling.
Syrup
a thick sweet liquid made by dissolving sugar in boiling water.
Syzygy
a conjunction or opposition, especially of the moon with the sun.
Tranquility
the quality or state of being tranquil; calm.
Transience
the state or fact of lasting only for a short time; transitory nature.
Translucent
allowing light, but not detailed shapes, to pass through; semitransparent.
Tryst
a private romantic rendezvous between lovers.
Unparalleled
having no parallel or equal; exceptional.
Vagabond
a person who wanders from place to place without a home or job.
Vestibule
an antechamber, hall, or lobby next to the outer door of a building.
Vestigial
forming a very small remnant of something that was once much larger or more noticeable.
Vibrant
full of energy and enthusiasm.
Victorious
having won a victory; triumphant.
Vigorous
strong, healthy, and full of energy.
Vivacious
attractively lively and animated.
Voluptuous
curvaceous and sexually attractive.
Vulnerable
susceptible to physical or emotional attack or harm.
Wanderlust
a strong desire to travel.
Woebegone
sad or miserable in appearance.
Wild
lacking discipline or restraint.
Zany
amusingly unconventional and idiosyncratic.
Zenith
the time at which something is most powerful or successful.
Zest
great enthusiasm and energy.
Vocabulary FAQ
Common questions asked by English word seekers.
Is love the most beautiful English word?
In terms of its meaning, the word love absolutely is.
Which words have beautiful meanings?
Many of the words in this list have beautiful meanings. For example, Sublime, Solace, Serenity.
Is the English word meaning on each of these words the only definition?
No. We have selected the one that helps explain the word the most. But some words can be used as adjectives, nouns, or verbs. And that changes their definition in English.
Why is English not the most beautiful language?
It would be difficult to say it is not a beautiful language. But take one of the words above and translate the word to the Latin word, Greek word, or French word. Then listen to how it is pronounced. You can do this using Google Translate. You will be able to hear how the English version of the word sounds less appealing than the others.