13. Illinois — Congress Plaza Hotel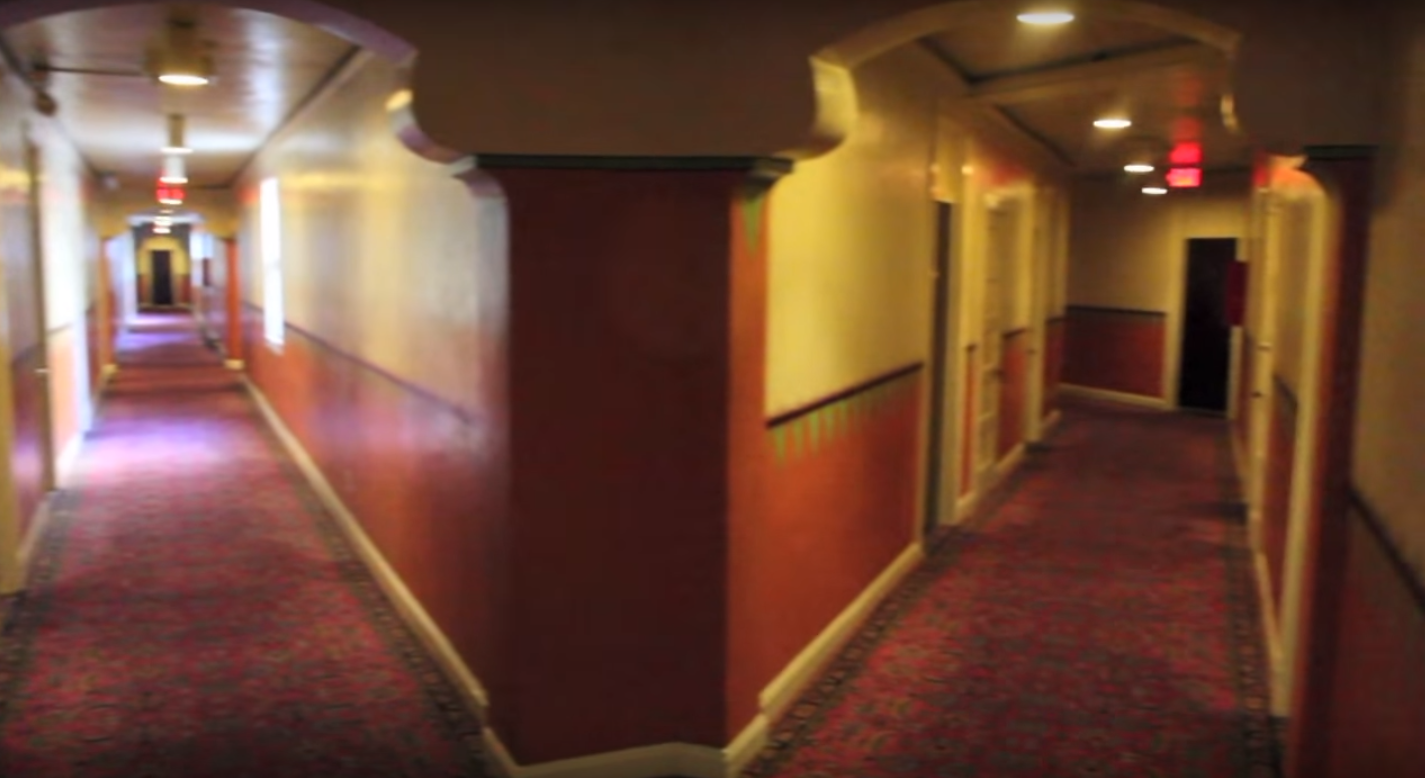 Built in 1893, this ancient hotel has had a violent and brutal history almost from the very start. Dr. H.H. Holmes, America's first serial killer, used the hotel as a place to find his victims. He would meet women in the hotel lobby, and then haul them down to his "torture castle" where they were murdered.
The most haunted room of the building is said to be the infamous room 441. People say that a female spirit haunts the room, frequently kicking and waking guests from their sleep. The south tower in general is said to be super haunted, particularly the 12th floor.


14. Indiana — The Story Inn
This hotel is all that remains of "Story" a tiny mining town that vanished in the early 1900s. The inn remains, however, and boy it has stories (sorry) it can tell. Here are two firsthand experiences posted online by the owner from an old guestbook:

15. Iowa — Villisca Ax Murder House
When neighbor Mary Peckham went next door to check on her friends who had not emerged to do their morning chores, she was shocked at what she found. The entire family was dead, apparently butchered with a giant axe.
The investigation that followed failed to result in anybody getting convicted for the crime. Since then, guests have claimed to hear children's voices throughout the building. Reports of hauntings escalated after the new owners began renovations.


16. Kansas — The Sallie House
This home located at 508 N. Second Street received its name, "The Sallie House" after a girl named Sallie who died during an appendicitis surgery in the house which was performed without any painkillers.
Today it is believed that her spirit remains in the home, perhaps alongside other spirits. The house came to national attention after many paranormal complaints from Debra and Tony Pickman, who lived there in the early 1990s. They claimed to be physically attacked, experience unexplained injuries, and have household objects moved or pictures turned upside down.


17. Kentucky — Bob Mackey's Music World
https://www.youtube.com/watch?v=Gk72FGZV7jo
Bob Mackey's is a Kentucky bar that is purported to be haunted by numerous ghosts and demons. The building used to be a slaughterhouse, and the abandoned well in the basement was once used to funnel away the blood of animals that were being processed. Now, people suspect that it is a portal to hell.
Pearl Bryan, a young girl, was beheaded in the area almost a hundred years ago. Blood hounds tracked her head to this building, and many people believe it was used in a human sacrifice to Satan. After the ritual, her head was thrown into the "portal." Her killers, on the gallows, pledged to haunt the building forever.


18. Louisiana — The LaLaurie House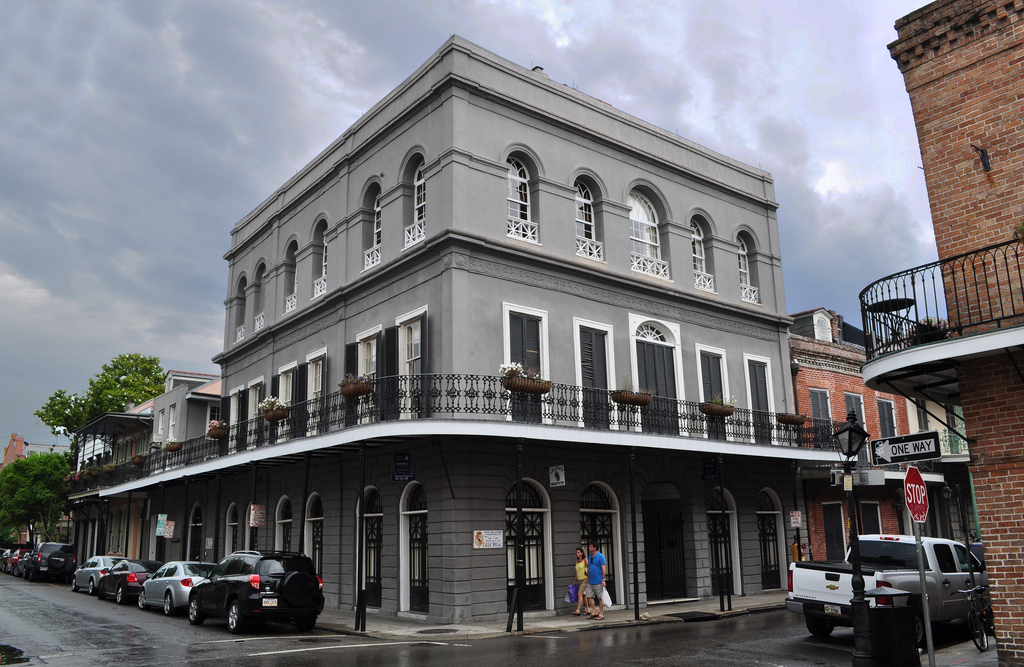 The LaLaurie House was originally overseen by Madame Lalaurie, who hosted many lavish parties. The house was kept up by a small army of slaves, who Madame Lalaurie treated extremely poorly. The slaves seemed to come and go so quickly, neighbors began speculating that Madame Lalaurie had something to do with their deaths.
In April of 1834, a fire swept through a building attached to the main house, and in the investigation that followed, a horrendous discovery was made. According to research from PraireGhosts.com,
The fire fighters discovered a horrible sight behind a secret, barred door in the attic. They found more than a dozen slaves here, chained to the wall in a horrible state. They were both male and female…. some were strapped to makeshift operating tables… some were confined in cages made for dogs…. human body parts were scattered around and heads and human organs were placed haphazardly in buckets. Grisly souvenirs were stacked on shelves and next to them a collection of whips and paddles.

According to the newspaper, the New Orleans Bee, all of the victims were naked and the ones not on tables were chained to the wall. Some of the women had their stomachs sliced open and their insides wrapped about their waists. One woman had her mouth stuffed with animal excrement and then her lips were sewn shut.

The men were in even more horrible states. Fingernails had been ripped off, eyes poked out, and private parts sliced away. One man hung in shackles with a stick protruding from a hole that had been drilled in the top of his head. It had been used to "stir" his brains.
Many believe that the ghosts of these slaves still inhabit the house, their tortured souls seeking vengeance for their tortured bodies.


19. Maine — Fort Knox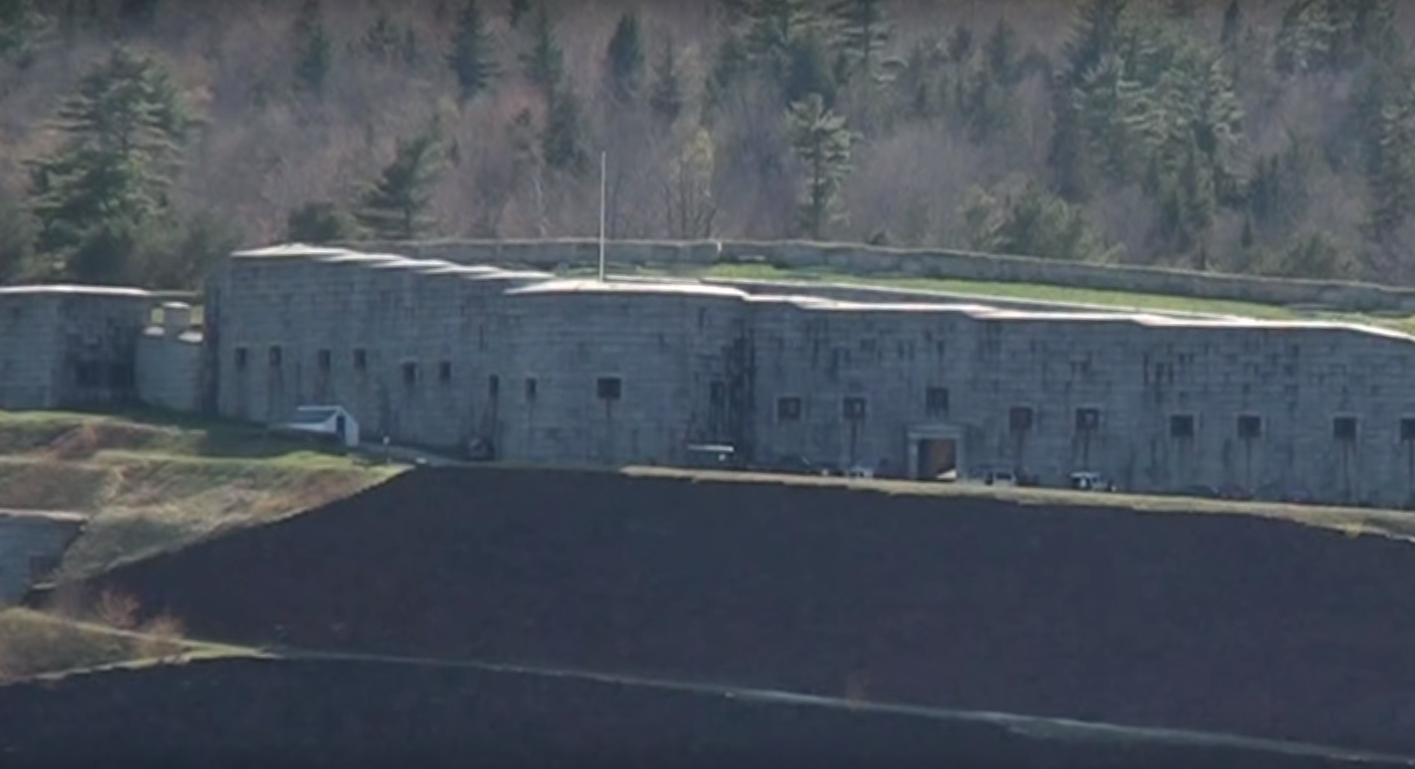 No, not the bullion depository, rather, this Maine fort housed soldiers during the Revolutionary War and onward. Today, people believe the fort is defended not by human military units, but ghosts.
Many people have spotted "Leopold," the building's former caretaker who is claimed to still take strolls to the fort to check up on it even after life.


20. Maryland — Antietam Battlefield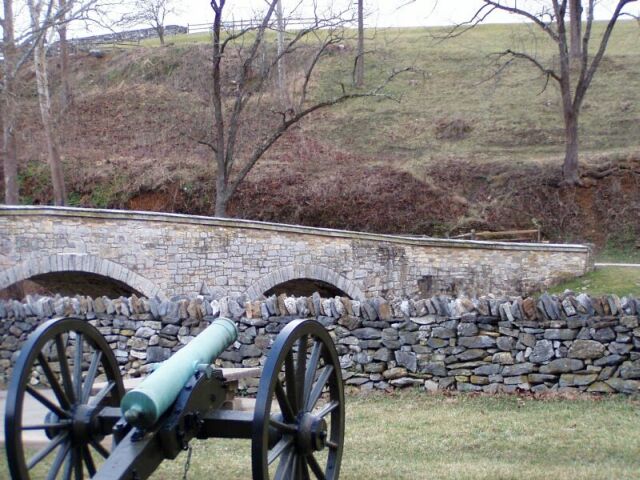 The site of one of the bloodiest battles of the Civil War, the battlefield is said to still be visited by fallen soldiers. Many people visiting the site have said to see apparitions of military units or hear distant cannon fire.


21. Massachusetts — The Lizzie Borden House
On the morning of August 4th, 1892, Abby and Andrew Borden were found dead in their own home, slain by an axe. The prime suspect was their own daughter, Lizzie Borden.
Lizzie's testimony was confusing, oftentimes contradictory, which made authorities suspicious. Despite this, a jury of her peers eventually acquitted her of the crime. Lizzie took her parent's hefty inheritance, and moved far away from her hometown
Perhaps unhappy with the verdict, specters of Andrew and Abby Borden are said to still haunt the building. Lizzie Borden, perhaps in a perpetual attempt to hide evidence, has also be spotted moving things around in the basement. The present day owners of the estate have spoken about the irregularities they've experienced:
The lights had a mind of their own, turning on and off. The owners would be in a room, and in front of them, the wall switch would flick and turn on the lights.

When no one was upstairs on the second and third floors, the owners and their staff would hear the doors open and close, followed by footsteps.

Shadow people have been seen, especially on the staircase going down to the main hallway, and walking into the other parts of the house. Owners of the home have seen shadow people move around different parts of the house. (Source)

22. Michigan — The Henderson Castle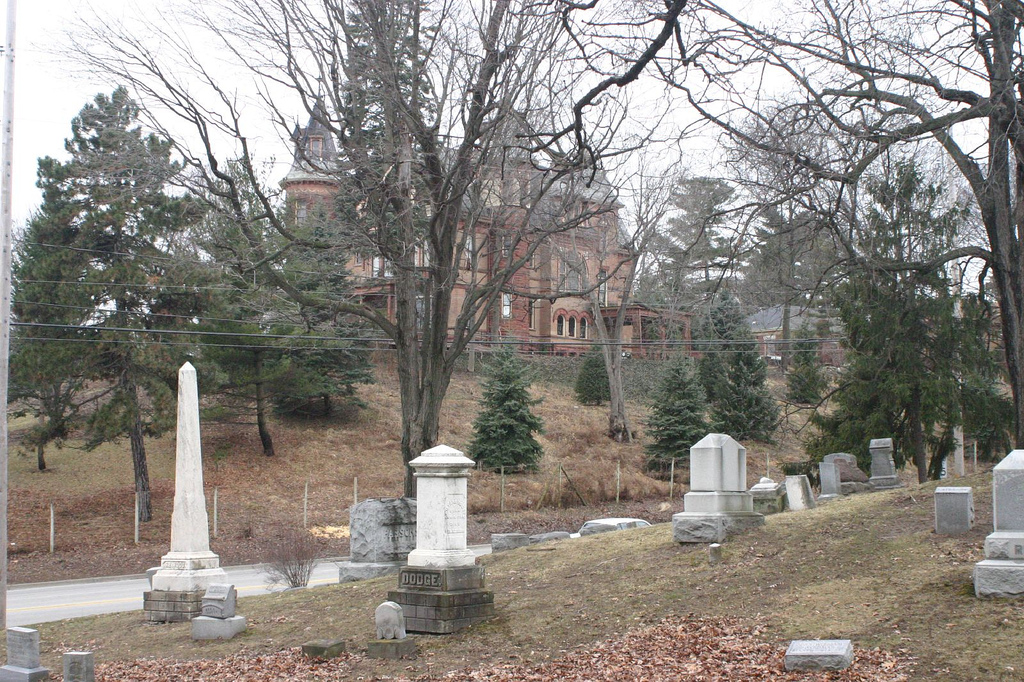 While there are many haunted places in Michigan, this castle is one of the creepiest by far. The building is now a Bed & Breakfast, but its patrons may not all be among the living.
The spirits who haunt this building are said to be primarily friendly, and they like to tap new visitors on the shoulders or turn on and off electronics in the vicinity. Ellen Creager, a writer (and paranormal skeptic) visited the castle and talked about her experience:
"I don't believe in ghosts, but it was very strange I was sound asleep in the Dutch Room when I felt a tap, tap, tap on my forearm. I woke up and it was pitch dark. I heard a woman's voice say, 'Go away.' I lay awake for a while. I knew it wasn't a dream, but if it wasn't a dream, what was it?"

23. Minnesota — The Palmer Hotel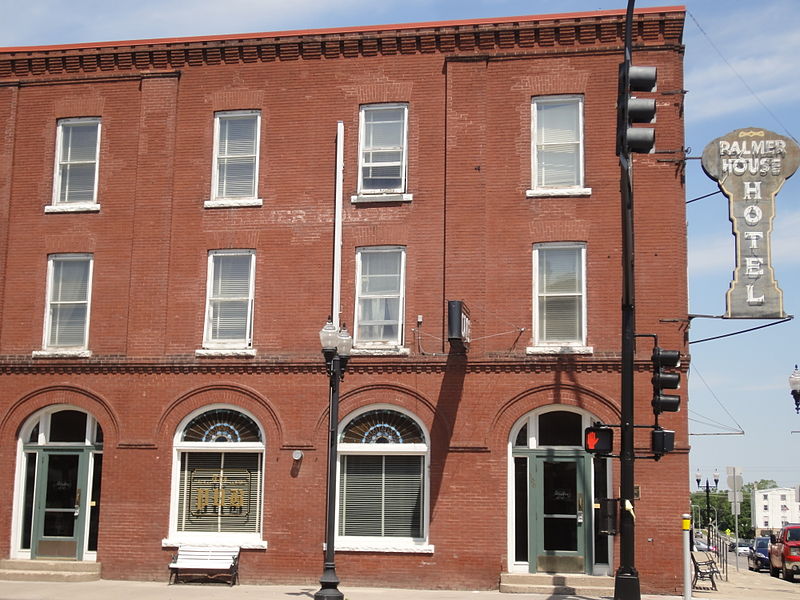 With reports of haunting dating back to the 1950s, this hotel is an incredibly eerie place to stay the night. Many people who have stayed here have reported feeling a dark presence and disembodied voices in the basement. There is said to be the ghost of a young boy who haunts the stairs between the first and second floor.
Room 11 and 17 are the most active when it comes to paranormal activity. There are reports of intense electronic disturbances (lights flickering etc.) and apparitions.


24. Mississippi — Cedar Grove Mansion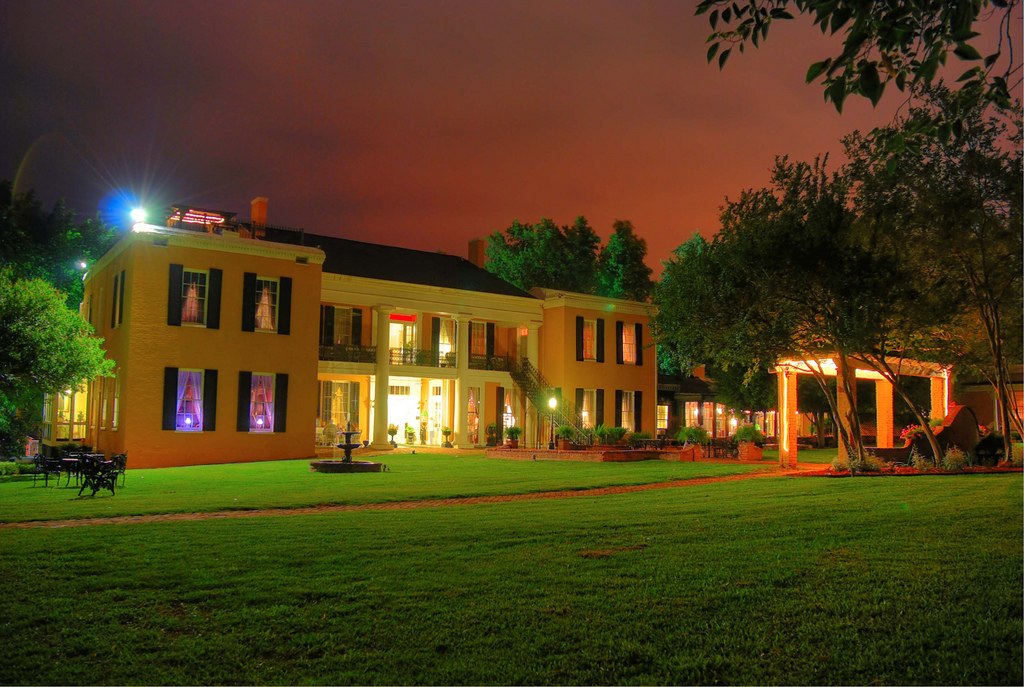 The Cedar Grove Mansion is an operating Bed and Breakfast (with pretty great reviews btw) that is said to be haunted by its original owners. John Klein spared no expense when he built the house in 1840, and began filling it up with expensive decor, as well as a new family.
Unfortunately, the house experience its fair share of tragedy. Klein's son accidentally shot himself to death after dropping a rifle that discharged on him. His daughter also died in the house of some childhood ailment. After the Klein family sold the house, it was used as a hospital for Union soldiers during the Civil War.
Today the house is said to be haunted by Klein, who is still looking after the house. Many people have reported hearing the sound of children playing, and even seeing apparitions of kids run through the home. Here is one testimony from Trip Advisor: