1. Alabama — The Sloss Furnaces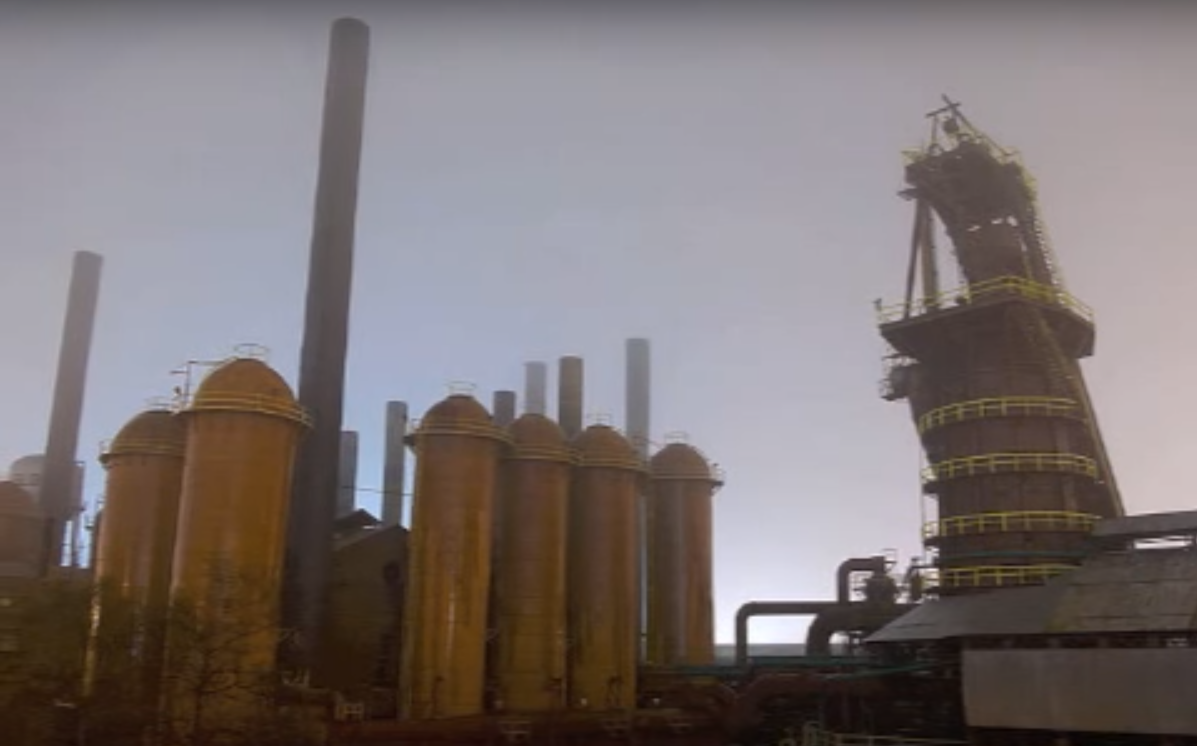 The Sloss Furnaces were an iron-producing industrial plant that operated for almost one-hundred years from 1882 until 1971. The furnace experienced countless sordid deaths in its time, including workers who allegedly slipped and fell into the molten steel.
The plant is said to be haunted by "Slag" who was a particularly cruel foreman who worked his employees to death — oftentimes literally. One day Slag slipped from the top of the highest furnace and fell to his death. Immediately after this, and onward, people claim to hear Slag's voice ordering them to work faster and "push more steel." Some rumors suggest that Slag was killed by his own rioting workers.


2. Alaska — the Golden North Hotel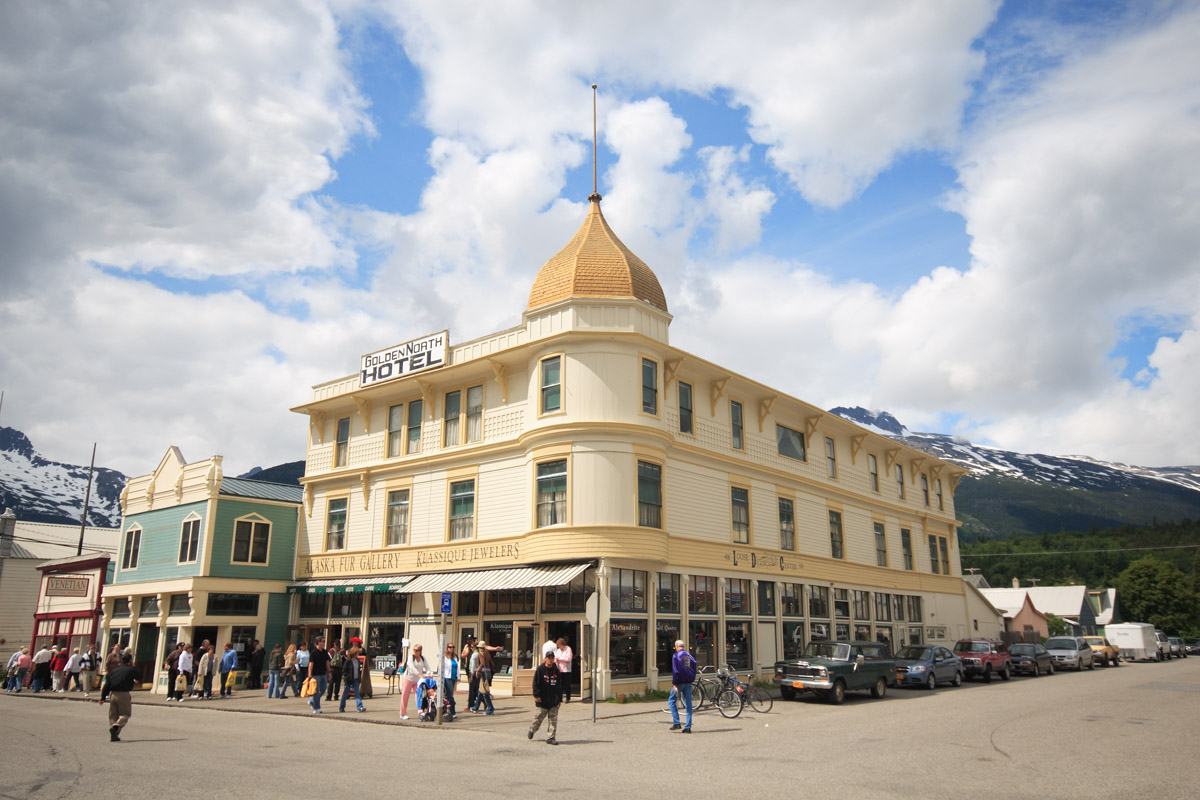 The various gold rushes in Alaska brought many people to the state, and with the people came towns and hotels. One such hotel is the "Golden North Hotel."
As legend states, Klondike Ike and his wife ventured to the state to hit it rich, and his wife, Mary, waited in the hotel for Klondike to return from the field.
She waited, and waited, and eventually stopped leaving her room. One day the hotel owners burst down her door, concerned for her welfare, and found her dead, wearing the dress she would have worn at her wedding.
It is said that Mary is still checked in at the hotel, and her ghost is seen staring out the window, waiting for her fiancé's return.


3. Arizona — Hotel San Carlos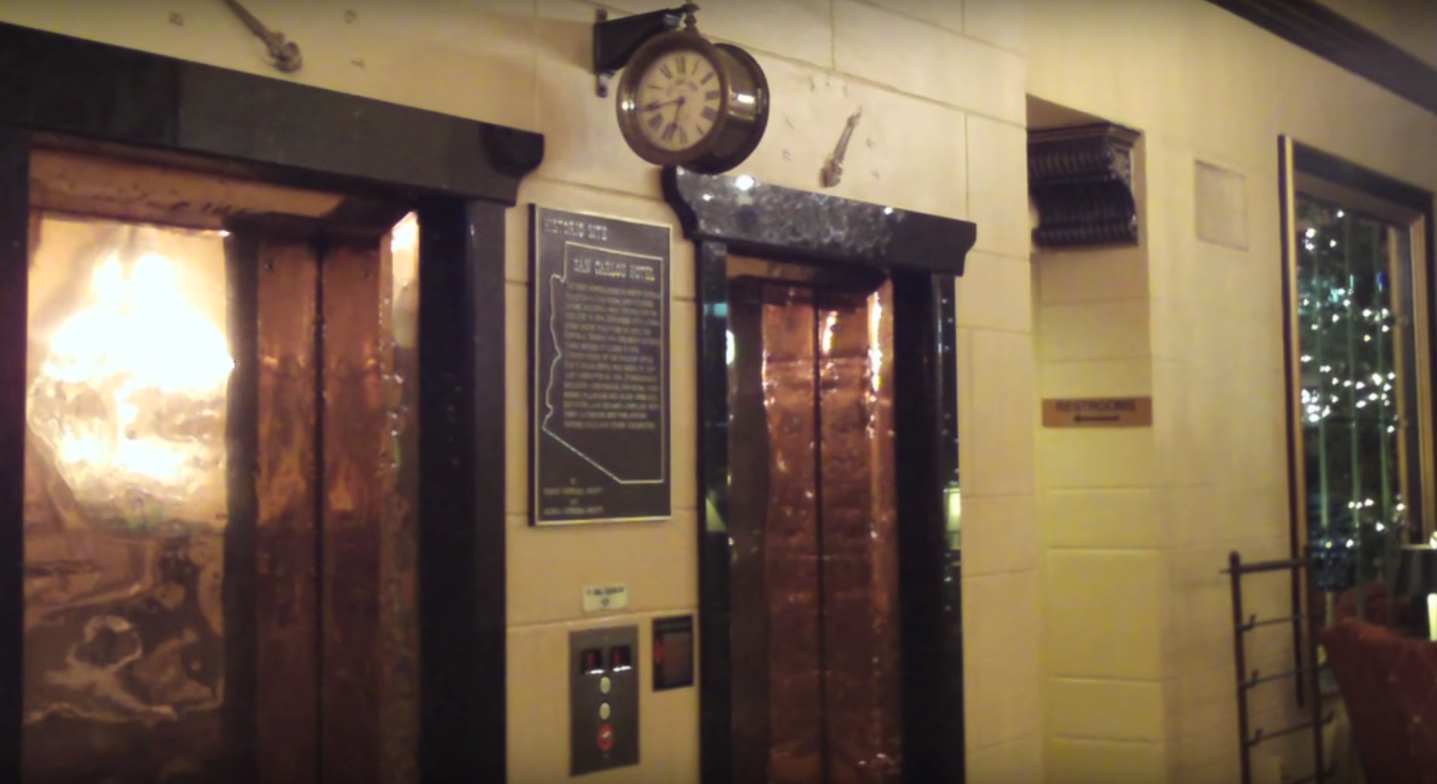 Established in 1928, the San Carlos was only open a few weeks before Leone Jensen threw herself out the penthouse window due to a soured romance. Jensen's spirt is said to still be mourning her lost love within the walls of the hotel. People have seen her figure standing on the roof, preparing to jump, or leering in front of their bed.
The hotel was built upon the original city well, where three boys allegedly perished trying to retrieve a ball they dropped into it. The boys are said to be heard scampering through the hotel's halls.


4. Arkansas — Rich Mountain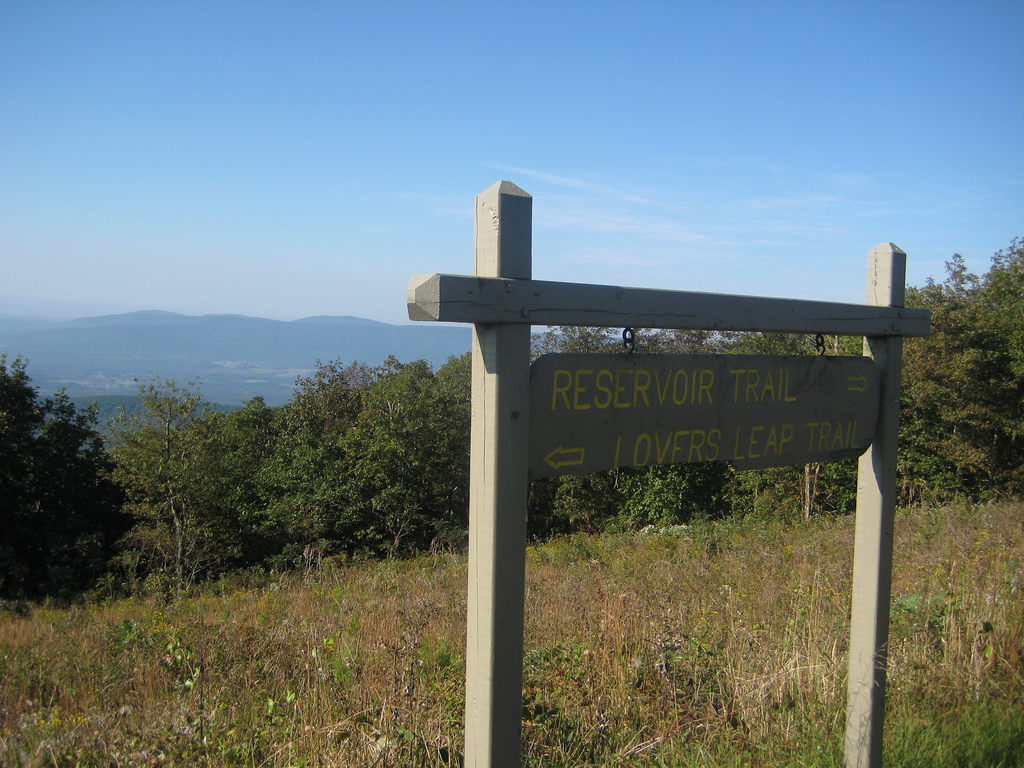 Reports of who exactly haunts this mountain seem to be conflicted. Legends often talk about settlers who were driven from the valleys to this mountain during the civil war, but many locals point to more recent times as the source of the hauntings. They claim a deceased restaurant manager, or a girl who was murdered by drug dealers, is the source of the paranormal activity.
Regardless, people have reported seeing a girl carrying a lantern through the cemetery that sits on the mountain's peak. Many people believe it is the spirit of a girl who was sent to fetch water during a freezing winter storm, but then froze at the top of a tree where she sought refugee from prowling wolves.


5. California — The Brookdale Lodge
The Brookdale Lodge was built during the height of the roaring twenties, and it quickly patronized a great number of celebrated people, politicians, and celebrities. The lodge is unique, in part, because of the natural brook that runs through the center of the building.
Many psychics have claimed that anywhere from forty-five to forty-nine spirits are haunting the building. Many of the hauntings, however, seem to center around Sarah Logan, who was the niece of a former lodge owner. She fell (or was pushed??) into the brook that runs through the lodge and drowned. Many people report seeing her crying, looking for her mother. Other mysterious activities include hearing voices, the sound of glasses cinching together, and soft music playing with seemingly no point of origin.


6. Colorado — The Fitzsimons Army Hospital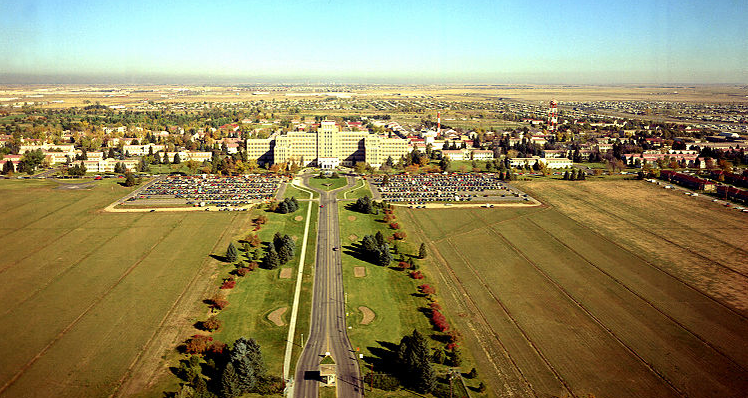 Now deserted, the hospital is said to be haunted by apparitions of former military officers, flickering lights, and the general feeling of unease. Allegedly, many WWI vets who were poisoned by mustard gas were brought to Fitzsimons for treatment, and perhaps they never left.


7. Connecticut — Union Cemetery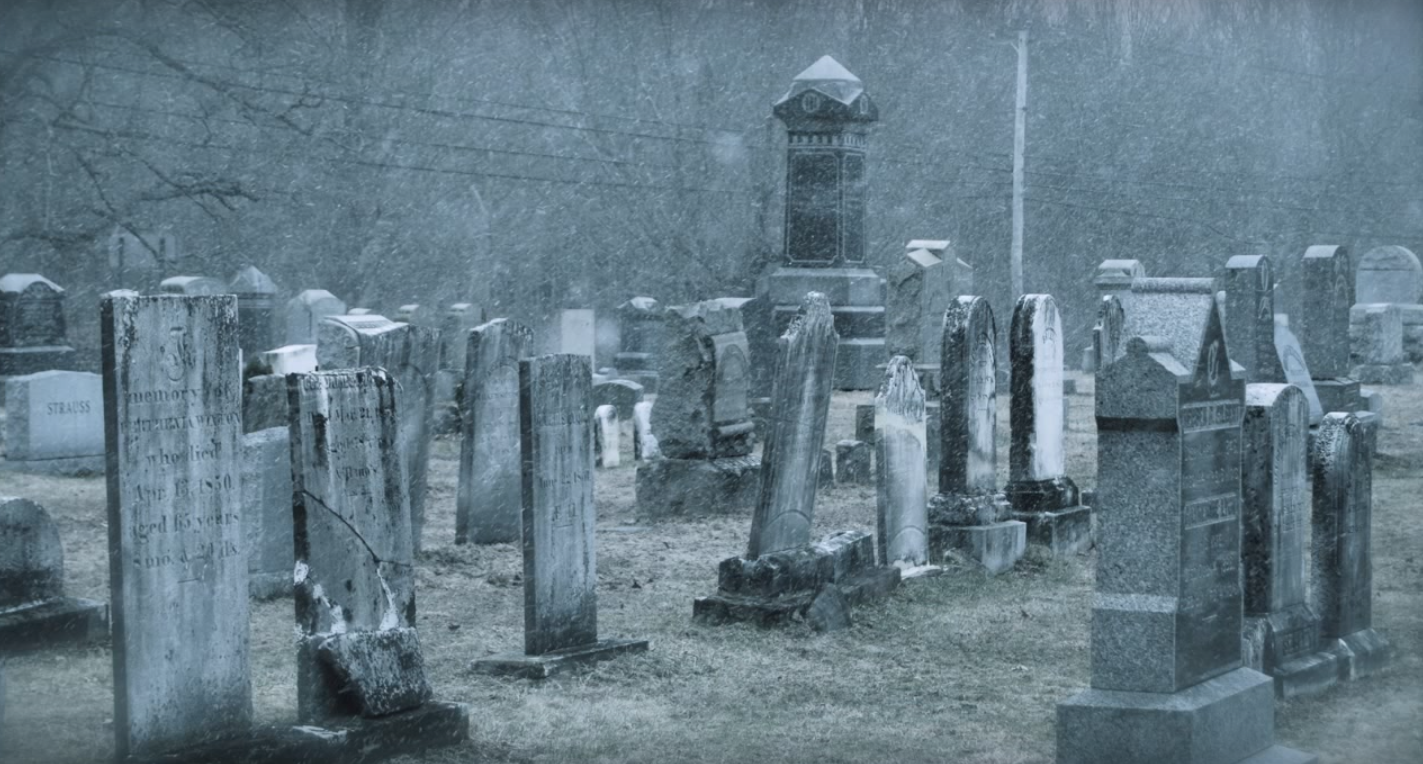 The cemetery has been on the radar of many horror-enthusiasts since it was investigated by ghost hunters Ed and Lorraine Warren. The site is said to be haunted by the "White Lady," a woman whose identity is in dispute. Some say she is a mother who perished in childbirth, wandering around looking for her baby. Others say she was murdered, and her body dumped nearby. Many people have seen her drifting through the cementary or in the nearby areas.


8. Delaware — The Deer Park Tavern
The Deer Park Tavern was built over the remains of the St. Patrick's Inn, which was said to have housed both George Washington and Edgar Allen Poe.
Today, doors are said to open and close by themselves, furniture can move around without manipulation, and a general sense of unease besets many people staying there.


9. Florida — May-Stringer House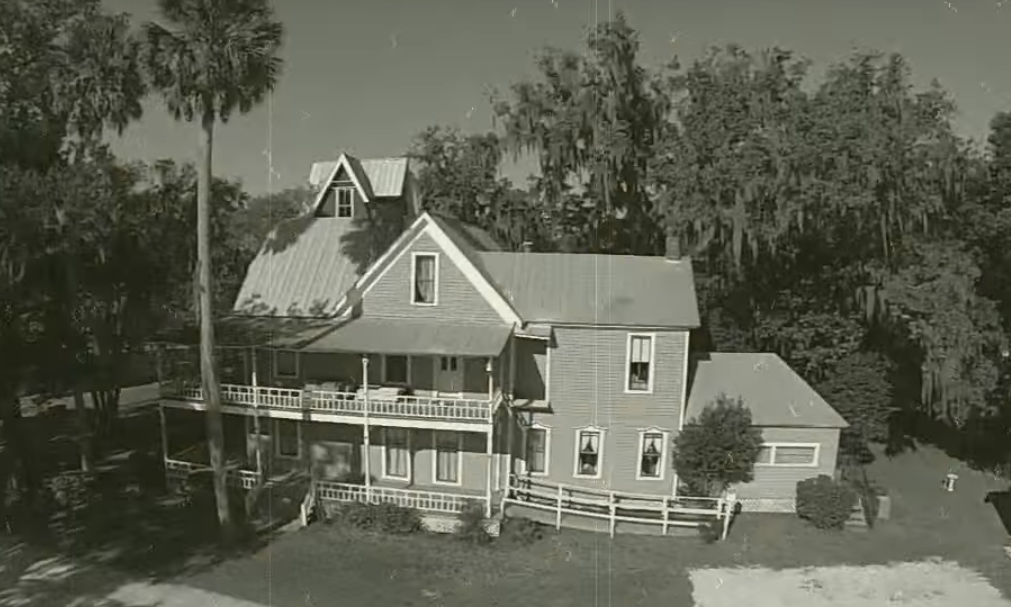 People have been said to take photos with orbs of light that cannot be explained, or mysteriously recorded audio of a little girl crying. The house was originally built by John May whose wife died in childbirth, with his child following in death only a few years later.
There is also said to be an incredibly hostile spirit known as "Mr. Nasty" who gives people the chills or makes them feel uneasy.


10. Georgia — Moon River Brewing Company
The Moon River Brewing Company is haunted by multiple ghosts, including a malevolent ghost named "Toby" in the basement. Employees of the brewery (which is still fully operational today) have reported silverware being thrown, doors closing by themselves, and unknown figures walking about the establishment long after the patrons have left.
The building was originally a hotel (what are with ghost and hotels, eh?) that was erected after the Great Fire of 1820. The location is riddled with stories of dueling, murder, and tragic heartbreak. Many people who attend tours of the brewery report being "touched" or "grabbed" by unseen entities.


11. Hawaii — Waialae Drive-In Theater
Now closed, the Waialae Drive-In Theater was one of the last drive-ins in the island state of Hawaii. The theatre's restroom was said to be haunted by a ghostly woman with long hair and no feet. A woman told local news that, as a little girl, she would never enter the bathroom alone. The drive-in is now at least partially a developed neighborhood.


12. Idaho — Old Idaho State Penitentiary
The Idaho State prison was open for 101 years, and it is said that some of its most violent inmates never left.
Paranormal investigators and tourists have said that they've seen full-body apparitions, weird noises, and unexplained grabbing. Some people have left the prison bawling, saying that they have felt incredible sadness weighing down on them.