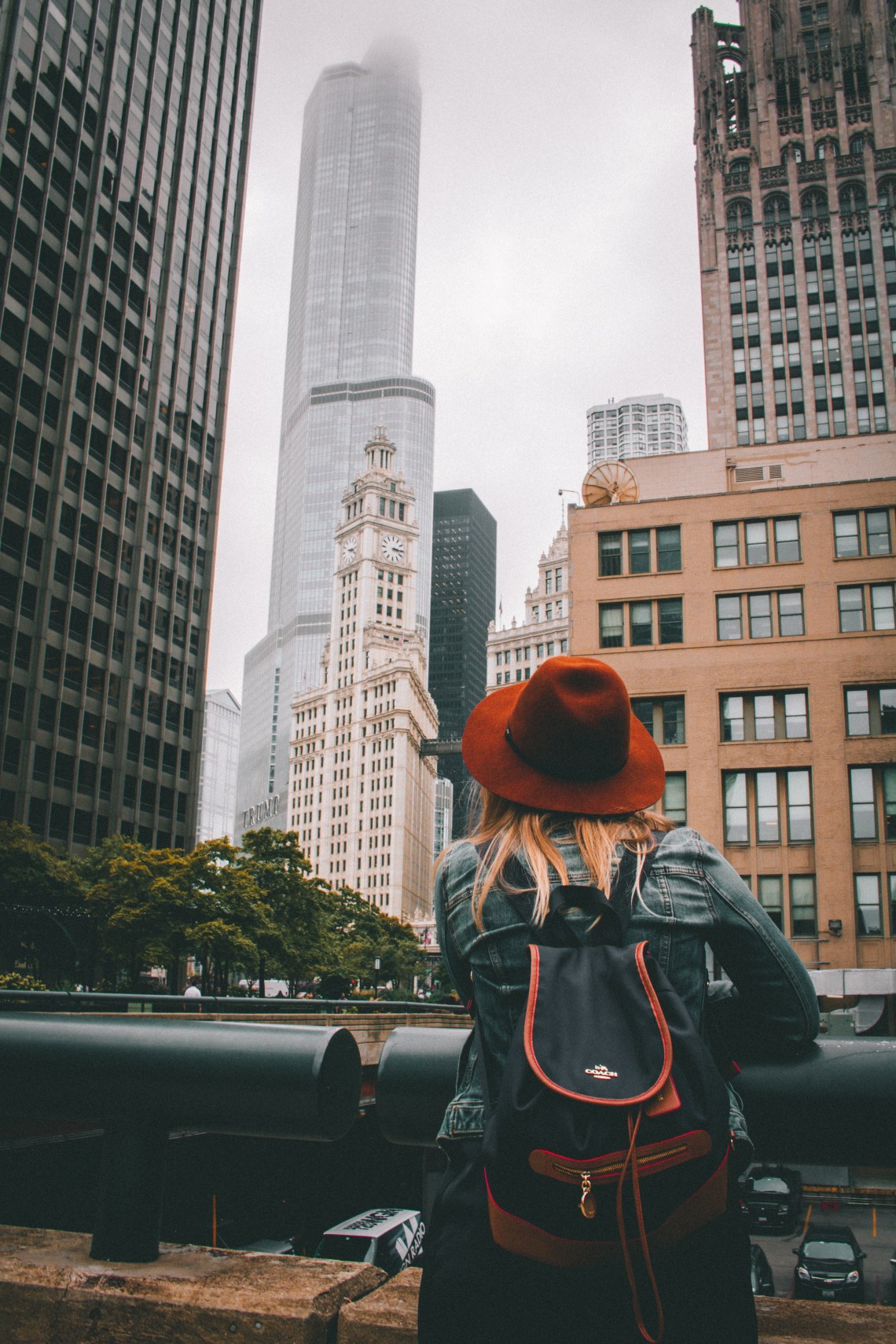 I grew up in Bucharest, Romania, an Eastern European capital of contrast with a former communist background and a present cultural life that transformed it into a tourist hub for people chasing spontaneity, vibrant city life and great internet.
It's a great city to be in – I often hear from my foreign peers who settled here. It offers relatively cheaper rent than Western cities and friendly conditions for start-ups and establishing a new life. Back in the pre-world war II era, people called it the little Paris, now they call it the newfound Berlin. But in the same time, it's a borderline city of insane contradiction between life quality and socio-political context.
It's the city where I made most of my close friends, gathered memories of all possible kinds and witnessed these memories remain while most of my friends decided to flee to greener pastures.
The first one to go was my childhood best friend, who moved to Australia with her family when we were both 13.
Then an old boyfriend moved to the States and left me contemplating the idea that one day I will get there too.
Over the past seven years, 22 other friends found their ways into different countries as well. Paris, Barcelona, Berlin, Stuttgart, San Francisco, Amsterdam, Leiden, London, Dublin, The Canary Islands, Prague, Copenhagen, Tuscany – here is the map I had to draw and follow throughout my 20s.
They are confronted with the ups and downs of expat life, me – with the necessity to rebuild life again after their departure. My social circle bounced back with new faces after each geographical separation because I seem to have the power to recalibrate in any given environment. But with each passing year, someone else, old or new, was getting ready to move, and this often made me feel like I was the only one to stay in a small village when everyone was leaving to college in big cities with skyscrapers.
Then it was my turn to leave, to move to different cities – and to later come back to my hometown. The experience left me half broken hearted and half hopeful to leave again, because according to some twisted logic, being alone in a different country made me feel closer to all my loved ones who left. I was now experiencing all their reactions and adjustments to the new environment, from pure red blooded excitement to terrible missing, from the ups and downs of not speaking the local language, to the freedom of being in the middle of Europe and having cheap flights to go everywhere I craved for.
I often joke that I excel at long distance affairs, not so much at keeping day to day contact with people in my immediate reach. I experienced long distance love and friendship with all the important figures in my life so far. It was never easy, and nothing prepares you for the moment they say they're leaving – or you have to tell them you're leaving. You feel a sting in the heart, but you put a big smile on your face and congratulate them. You tell yourself that now you'll always have a good reason to visit that city or that you'll never have to sleep in a hotel when you fly there, but nothing spares you the tears one casual morning when you wake up feeling like all the cells in your body ache with a pain you can't put a name upon.
But with time, it definitely gets easier. You will meet them in airports, public squares, on the steps of railway stations, in front of big beautiful buildings and sometimes these encounters will be soaked in tears, but what else is there as valuable as getting back together with a dear friend?
I rarely speak online or on the phone with any of my friends who departed. Compared to people I meet often in my city, with whom I speak every week or almost each day, contact with the ones who left is scarce – maybe one or two calls a year, on birthdays or when the missing becomes greater than distance.
But scarce contact does not make our interaction less meaningful. In reality, it makes our real life meetings so much more intense and valuable than if we spoke every single week. It allows us to sit down and go through each other's lives like reading an open book instead of just browsing through a virtual timeline. It makes us much more connected and turns our days spent together into a powerful, rich and emotional experience, where we don't have the time to procrastinate, be avoidant or feel sorry for ourselves. All in all, it makes us live more and navigate the present moment without our usual tendency to get sucked into the past or be stuck into an uncertain future.
My friends live now all across the world. They are literally scattered over all continents, working new jobs, making new homes, establishing new connections, meeting new people, falling in love with strangers or discovering so many different cultures.
The distance between us is just physical, and whenever the heart strikes with anguish and desire to hold each other again, we simply book flights.
If you're experiencing the same feelings as I am, know that your friends will not forget you. Chances are, they miss you and their homes as much as you miss them. They will always be happy to see you and, believe it or not, your friendships will not suffer or lose their intensity. Distance makes the heart grow fonder, the memories more vivid and our life an unforgettable spectacle of love, light and adventures. This is its paradox, and its beauty, and the reason why rock solid friendships will go on forever, in spite of time, space and flight miles.